It's a wonderful time of year for this perfect fall comfort food; an easy butternut squash soup recipe.
It's a wonderful time of year for a hearty autumn squash soup recipe. This soup uses one of my favorite squash, butternut. Butternut squash is one of the best things about fall well, in addition to the vibrant explosion of color across the landscape, the cooler temps, sweaters, boots and scarves.
If you've never cooked butternut squash before don't be alarmed. It is a fairly simple process to cut and cook it.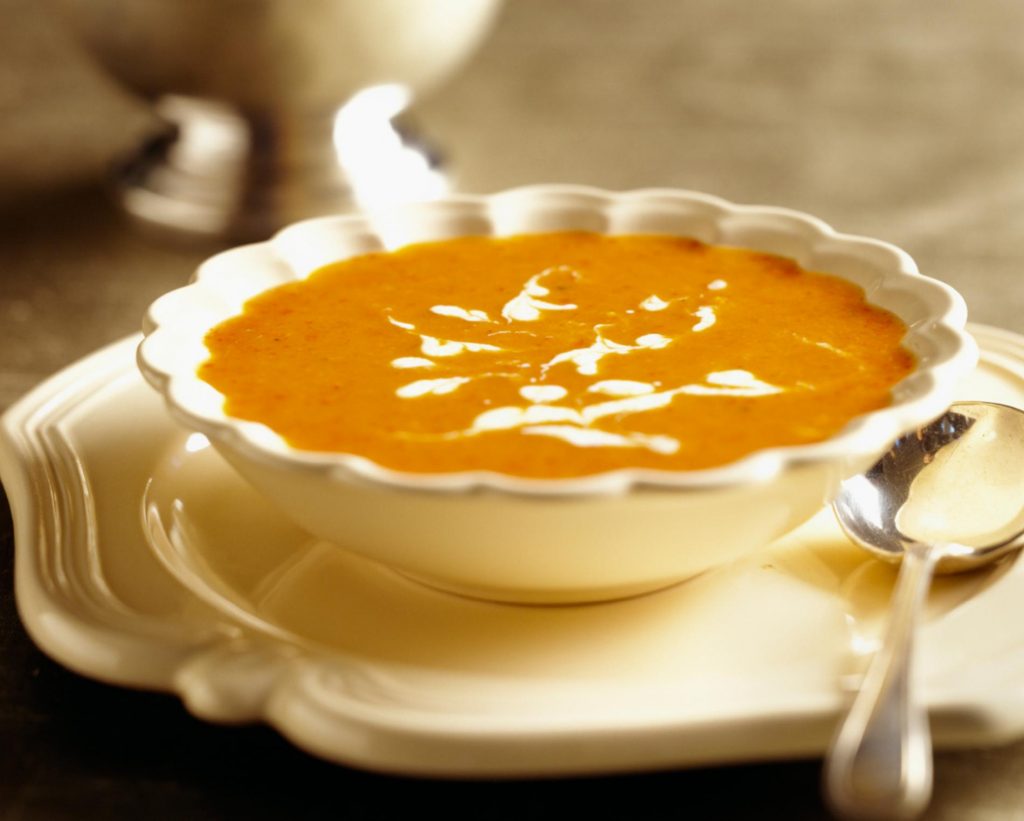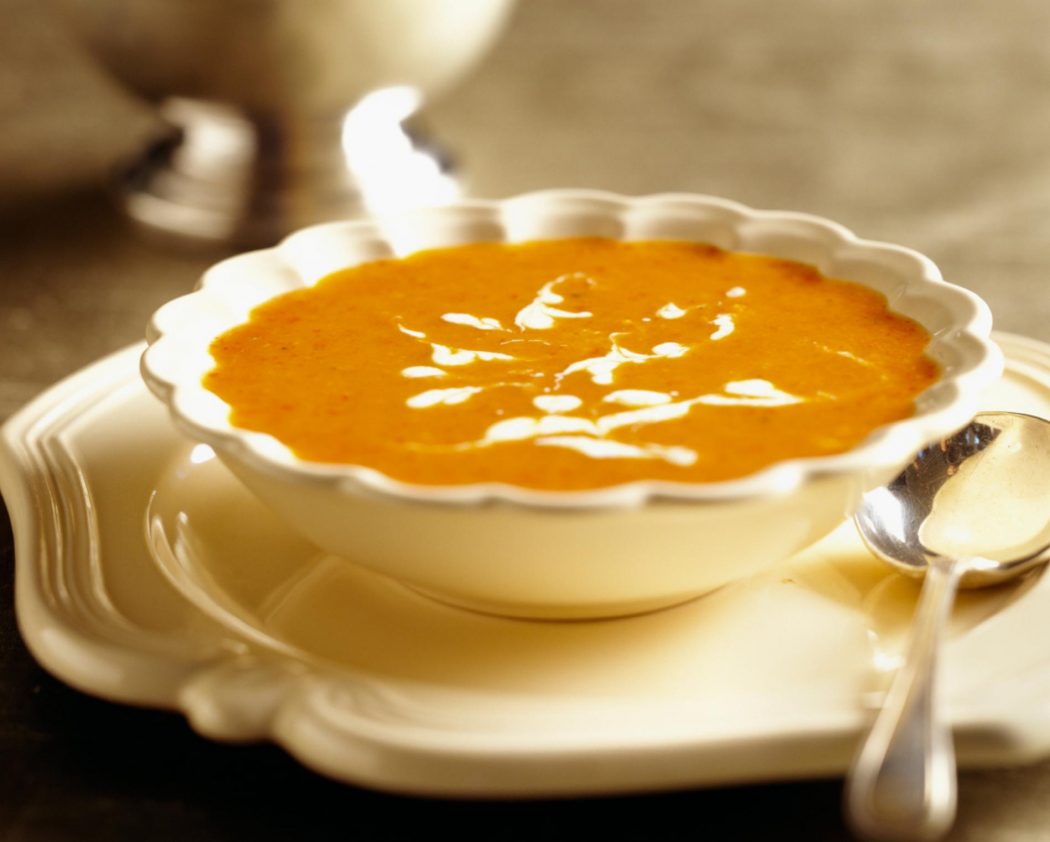 1. Trim the top and the bottom and then cut the squash in half crosswise. If it's really hard to cut through, place your knife firmly against the squash and roll it back and forth until the knife cuts through it.
2. Once it is cut in half scoop out the seeds from the bottom half and cut in half again. Using a vegetable peeler or a pairing knife, peel the squash.
3. Cut the squash into cubes.
So easy and so very delicious.
This is a great squash to use when making roasted vegetables as well or to serve as a side dish.
We love the taste of butternut squash plus, if you pick it up at the farmer's market, it's an inexpensive addition to your meal plan.
This creamy butternut squash soup recipe also calls for an apple, another favorite fall item. The only odd items that you may have to grab at the store is curry powder.
Oh, and for those that have a lactose sensitivity you can use Lactaid milk in this recipe.
ENJOY!
BUTTERNUT SQUASH SOUP RECIPE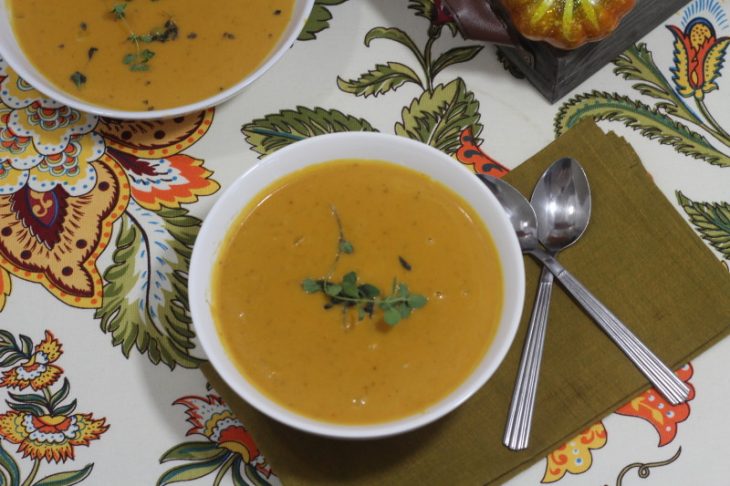 Butternut Squash Soup Ingredients LIst
4 cups peeled and cubed butternut squash
salt
1/4 teaspoon cinnamon
½ teaspoon curry powder
1 tablespoons of olive oil
1 tart green apple, peeled, cored and cubed.
½ Spanish onion, diced
4 + cups vegetable stock or chicken broth
½ cups whole milk or coconut milk
Preheat oven to 425 degrees.
– Season the cubed squash with cinnamon, salt and curry powder. Roast on a rimmed baking sheet for 30 mins.
-While the squash is roasting, in a large soup pot heat oil, then saute' the apple and onion over medium heat. Season with a few dashes of salt, cooking for about 10 mins or until the apple and onion are soft.
-To the large pot, add broth, milk and squash. Bring to a boil.
-Now reduce heat simmering uncovered for 20 mins.
-Add more salt (if needed) to taste.
-Use a food processor or immersion blender, blend until soup is smooth and creamy. If you don't have either of those you can use a regular blender or a potato masher.
Top the soup with toasted pumpkin seeds, a drizzle of heavy cream or maple syrup.
Store leftovers in an airtight container.
Find more butternut squash recipes here:
Apple Butternut Squash Casserole
For a different butternut squash soup recipe try this Easy To Make Roasted Butternut Squash Soup Recipe
Butternut Squash Noodles recipe
Butternut Squash Risotto Balls recipe<<— One of our favorites!!