A blend of pumpkin and coconut flavors come together to make this delicious vegan pumpkin mousse. Of course, if you don't have coconut cream at home you could use regular cream. This is an easy recipe to make. It simply requires some mixing and then refrigeration. It should chill for at least two hours, but overnight would be best. Top with coconut cream and some toasted coconut and serve.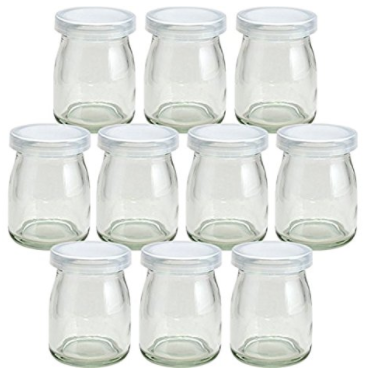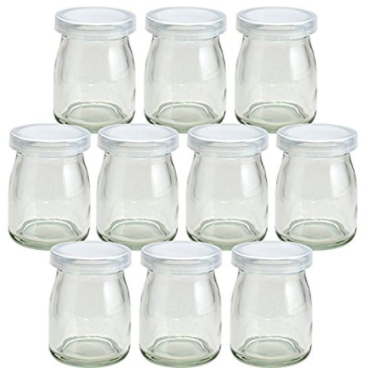 I found these cute jars over on Amazon for this dessert. How adorable are these? Of course, the recipe only makes enough for 2, but simply double until you have enough for your dinner party size.
VEGAN PUMPKIN MOUSSE WINE PAIRING: Everyone will have a different opinion of what pairs best with a pumpkin dessert, but my choice is a nice sweeter Pinot Gris. It matches the pumpkin spice flavor well and is the perfect ending to a meal or a dessert table for the holidays.  If you aren't sure what Pinot Gris to purchase ask your local wine store for suggestions. Be sure to share your price point with them as well so they don't recommend a $100 bottle if your budget is $15.
Vegan Pumpkin Mousse Ingredients
1 cup organic canned pumpkin
½ cup plus 2 teaspoons *coconut cream, divided
2 tablespoons plus 1 teaspoon agave syrup, divided
1 teaspoon plus a pinch of ground cinnamon, divided
¼ teaspoon ground ginger
¼ teaspoon ground nutmeg
pinch of salt
1 tablespoon unsweetened coconut flakes, toasted
Vegan Pumpkin Mousse Directions
Make The Mousse: In a small mixing bowl, whisk together the pumpkin, ½ cup coconut cream, 2 tablespoons agave syrup, 1 teaspoon cinnamon, ginger, nutmeg and pinch of salt.
Divide mousse between two jars, cover with plastic wrap and refrigerate a minimum of 2 hours or overnight.
Make The Cream Topping: Just before serving, stir together the remaining coconut cream, remaining agave syrup and remaining cinnamon.
To Serve: Place a small dollop of the topping on each jar of mousse and garnish with toasted coconut.
Can't find coconut cream? Use the cream that rises to the top of a can of coconut milk.
Thanks to Terra's Kitchen for providing this recipe.