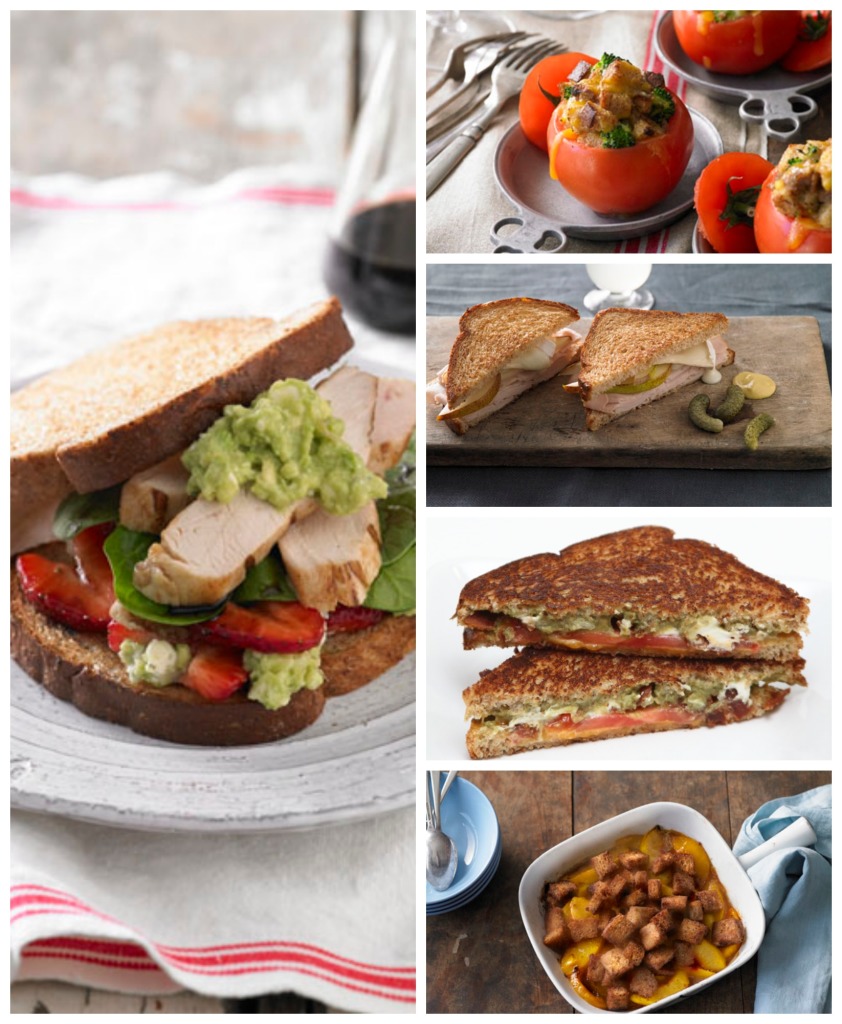 I participated in an Influencer Activation on behalf of Mom Central Consulting for Roman Meal. I received product samples to facilitate my review and a promotional item to thank me for participating.
I love using Roman Meal bread in my recipes. I know that Roman Meal is baked daily at more than 90 regional bakeries and delivered fresh to my local grocery store. Unlike other breads that are frozen and shipped the Roman Meal is fresh every time. The density and taste of Roman Meal makes it the perfect bread for so many great recipes. A great list of recipes can be found here, but I've rounded up 5 delicious Roman Meal Bread Recipes to share with you here.
I created a gourmet grilled cheese that is so good. I layered up cheddar cheese, goat cheese, bacon, tomato and guacamole between two slices of Roman Meal bread and it turned out perfect! My two slices of bread has 21 grams of whole grain which helps me well on my way to the USDA recommended 48 grams of whole grain per day. Plus the bread is a great source of vitamin D, fiber and calcium.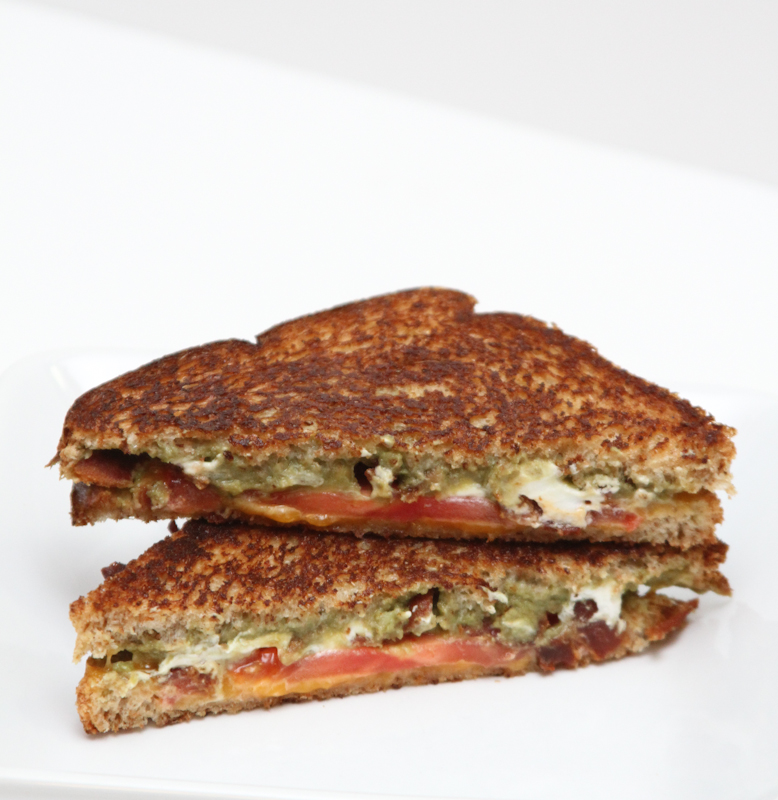 GOURMET GRILLED CHEESE
Ingredients
2 slices Roman Meal Sliced Bread
1 slice tomato
2 oz shredded cheddar cheese
1 oz goat cheese
2 slices bacon, cooked crisp
2 tablespoons guacamole
Butter
Instructions
Spread butter on one side of each slice of bread. Place one slice of bread butter side down in medium-sized skillet. Top with tomato, cheddar cheese, goat cheese, bacon and guacamole. Top with remaining slice of bread, butter side up.
Toast over medium heat until toasted on one side, flip over and toast the other side.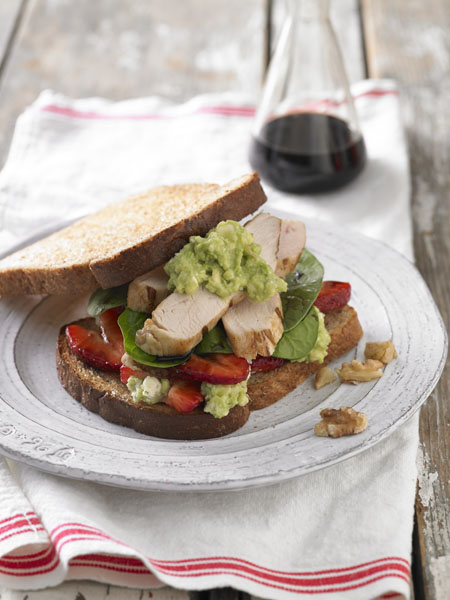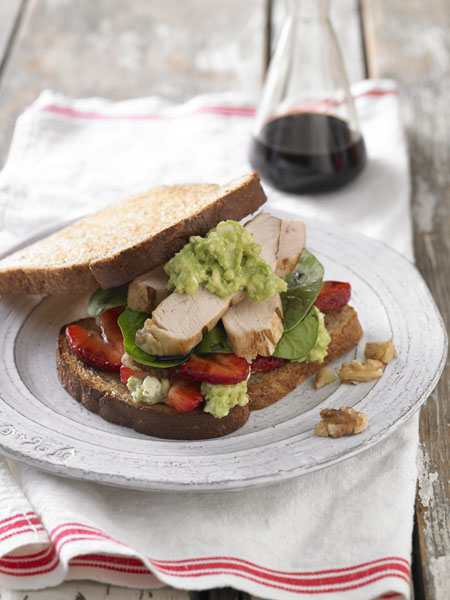 Strawberry & Balsamic Grilled Chicken Sandwich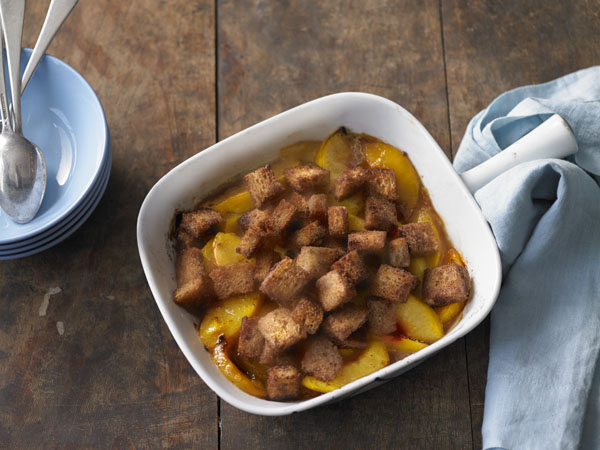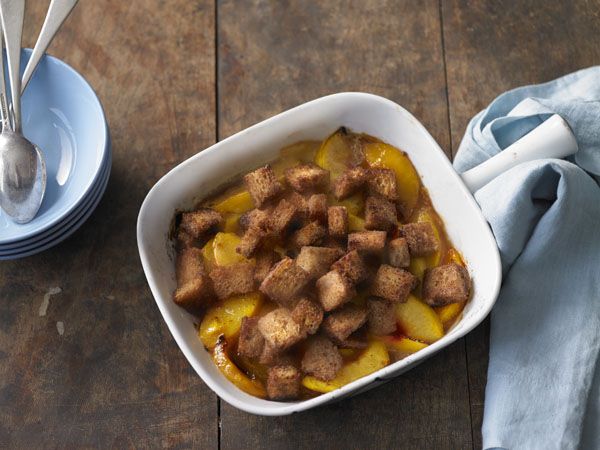 Fresh Peach & Nectarine Whole Grain Cobbler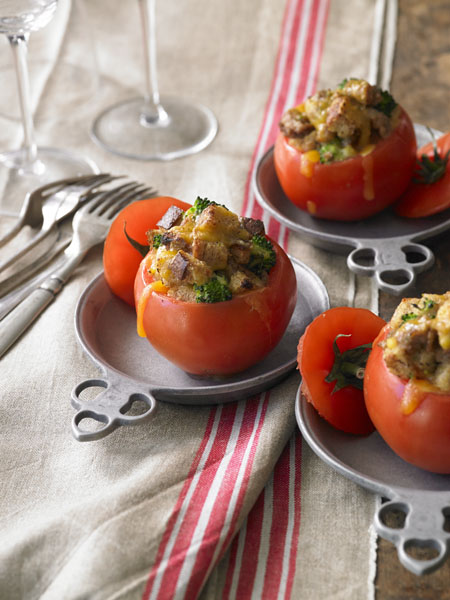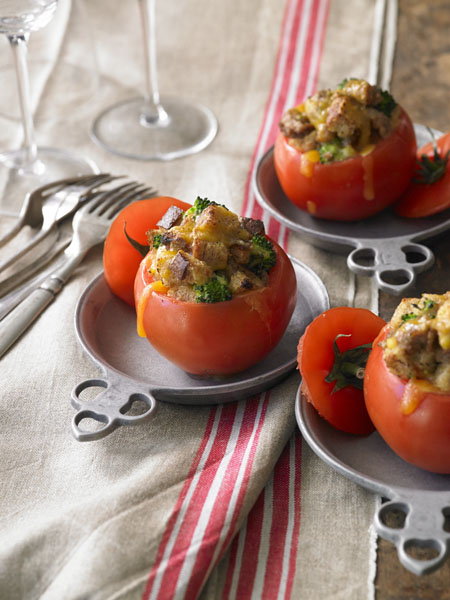 Chicken Sausage & Whole Grain Stuffed Tomatoes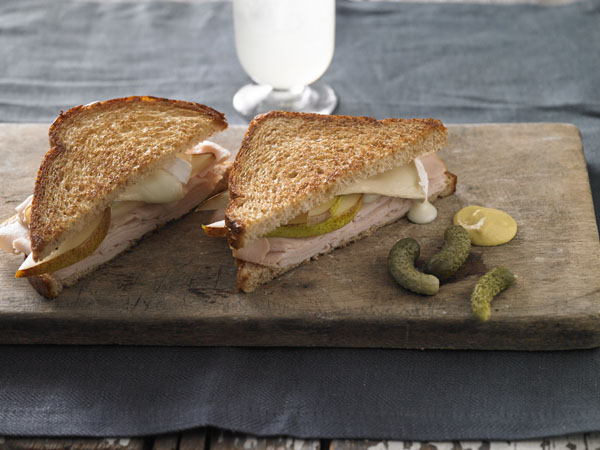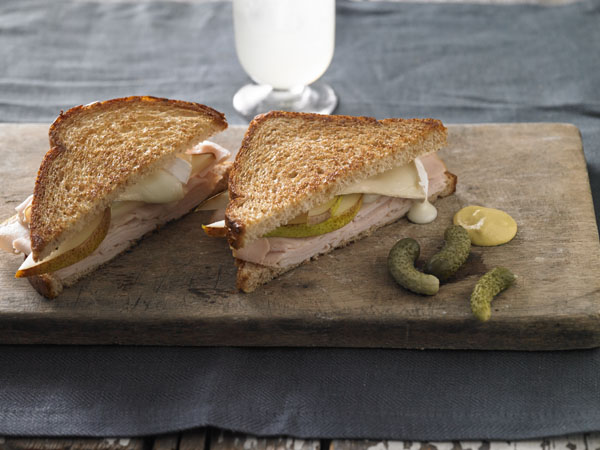 Learn more about Roman Meal Bread: