If you haven't visited before, this is the year to make plans to visit Santa Claus, Indiana!  This fun little town is the ideal destination for you to visit during the busy holiday season.  Check out our thoughts and experiences below!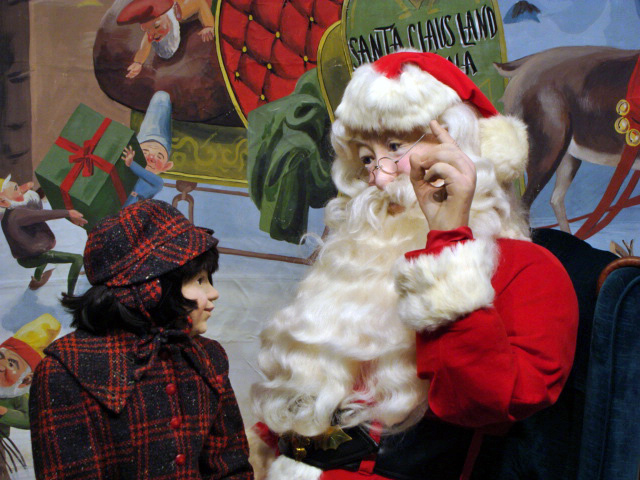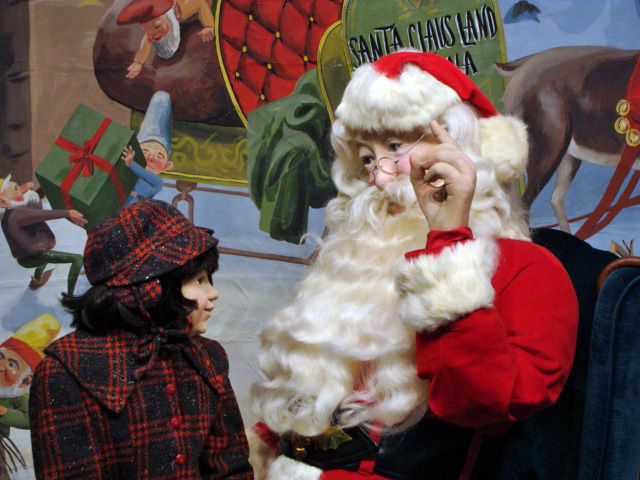 Reasons To Visit Santa Claus, Indiana This Holiday
I thoroughly enjoy Christmas, it is one of my favorite holiday throughout the year. I love all the decorations, the lights, the merriment and festivals, the parades. Everything is so happy and cozy.  If you love the holidays as much as I do you need to head over for some holiday fun in Santa Claus, Indiana.  Named one of the "12 of the best places to spend Christmas 2014" by CNN and one of "Travel's Best Holiday Attractions 2014" by Travel Channel last year,
Santa

Claus

, Indiana
, will host the 2016 
Santa

Claus

Christmas Celebration
the first three weekends of December.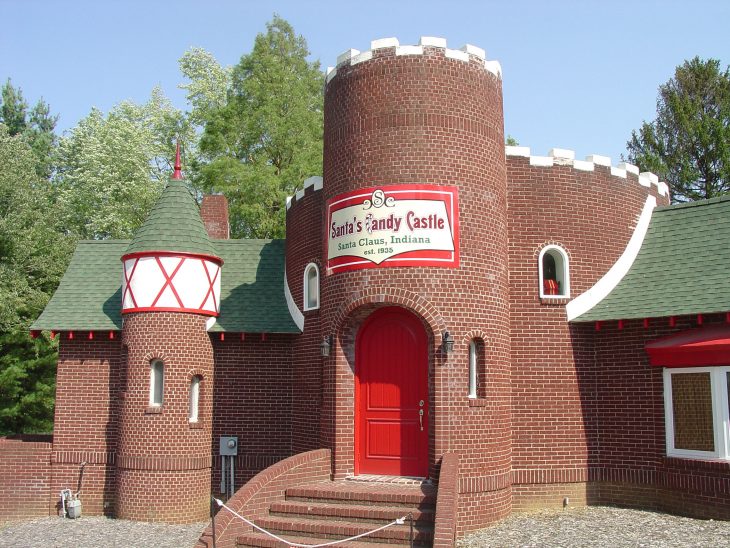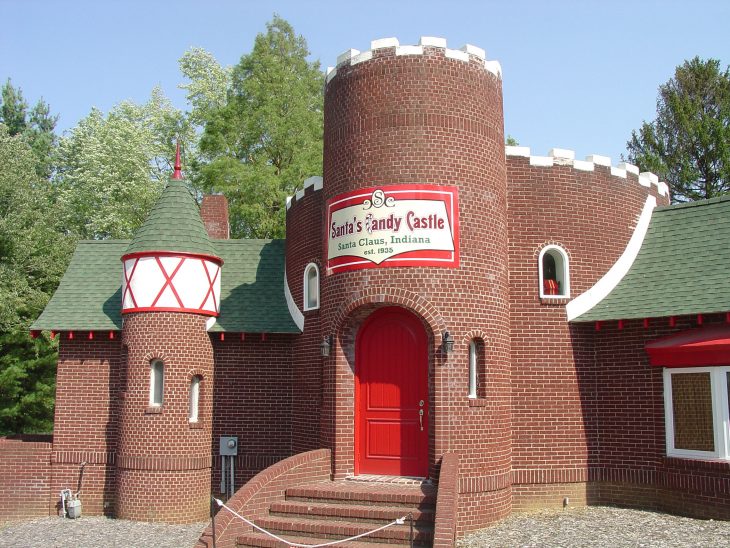 As the holiday season approaches, the famous small town of Santa Claus, Indiana is preparing to host three weekends filled with family events and activities. The Christmas celebration will be held on Fridays, Saturdays, and Sundays.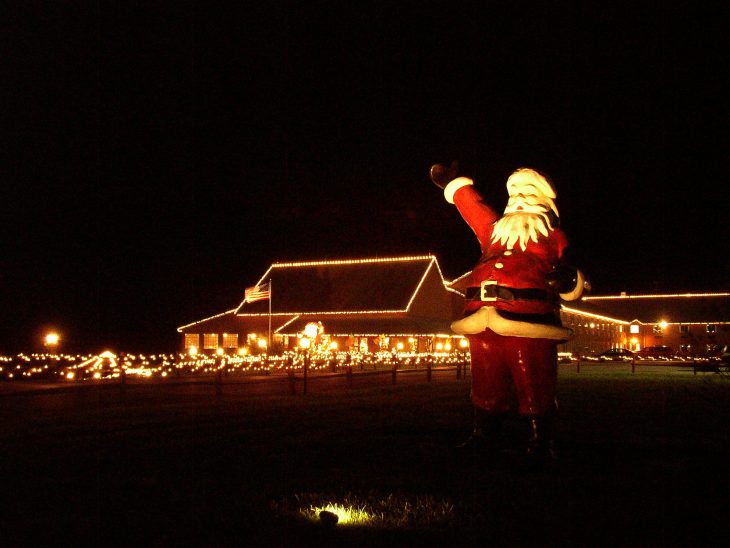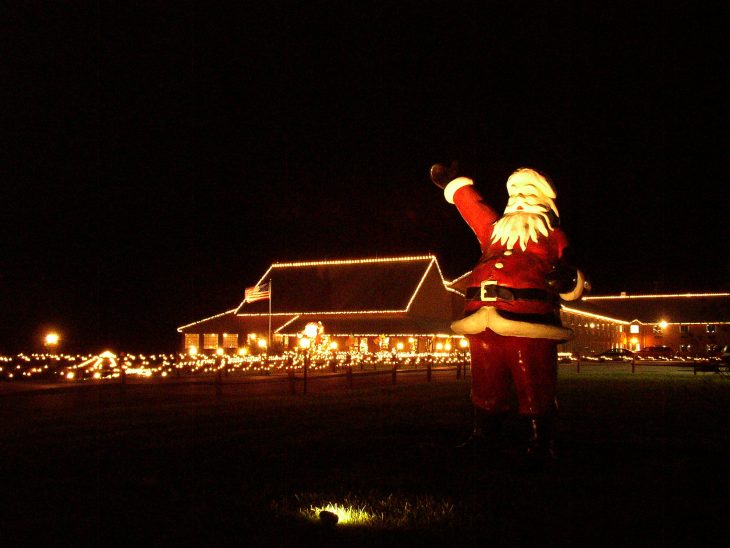 SANTA CLAUS, INDIANA HOLIDAY EVENTS INCLUDE
•    International Fruitcake Eating Championship at the American Legion
•    The Story of Santa Claus at the Santa Claus Museum & Village
•    Run Run Rudolph 5K through Lake Rudolph's Santa Claus Land of Lights
•    Arts & Crafts Shows
•    Face Painting and Chainsaw Carving Demonstrations at Holly Tree Christmas Shop
•    Chestnuts Roasting on an Open Fire at Santa's Candy Castle
•    Breakfast with Santa at the Historic Santa Claus Campground
•    Christmas Dinner with Santa at Santa's Lodge
•    Das Nikolaus Festival at St. Nicholas Catholic Church
•    Christmas Lake Village Festival of Lights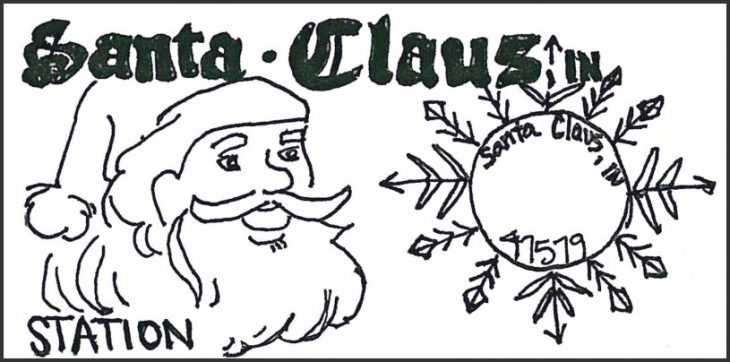 STAMP YOUR MAIL WITH SANTA CLAUS, INDIANA ORIGINAL POSTMARK
Before leaving town be sure to visit the post office to get your mail stamped with an original Santa Claus postmark. The post office will stamp your mail with this special postmark while you are in town. However, if you can't make it to town you can still participate in this fun holiday tradition. Simply mail the envelopes you would like stamped to the post master, but please follow these guidelines:
Allow at least a 2-inch by 4-inch space in the stamp area for the picture postmark
Apply postage to cards or letters before bringing or mailing them to the post office
If you wish to mail Christmas cards to the post office, package them – with postage stamps already on them – in a sturdy envelope or box, and mail to: Postmaster,

Santa

Claus

Station,

Santa

Claus

, IN 47579-9998
The picture postmark is available on working days between

December 1

and 24
The picture postmark must be requested by the postal customer
To ensure a good postmark imprint, do not enclose large or bulky items in your holiday mail (Ex: reindeer food, snowflakes, glitter, stickers, etc.)
There is no charge for postmarking; however, there is a limit of 50 picture postmarks (hand cancellations) per person per day.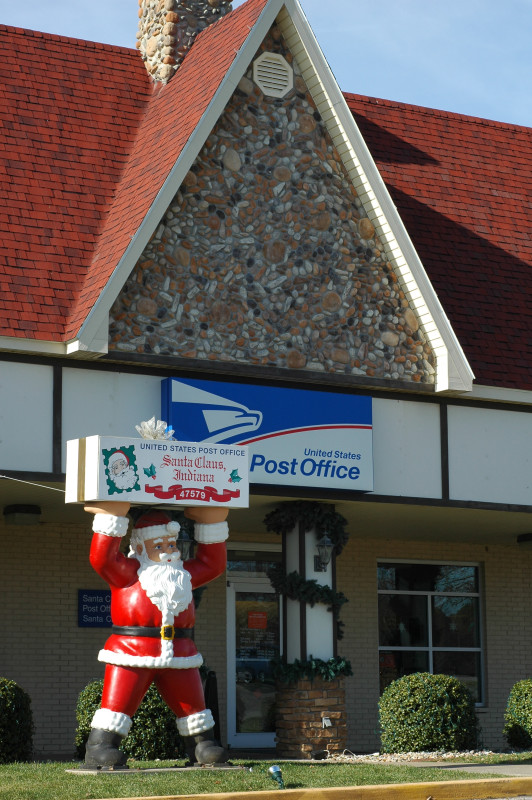 Need lodging for your weekend getaway? Area choices include the Lake Rudolph Campground & RV Resort, the NorthStar Vacation Rentals, Santa's Lakeside Cottages, and even Santa's Lodge.
Plan a fun holiday getaway to Santa Claus, Indiana for your family this year!  You'll love the holiday theme, and the amazing attractions that are family-friendly.
More Vacation Destinations: