After passing over 40+ billboards along the I-90 we finally arrived at Wall Drug Store in Wall, SD.
Wall is best known for Wall Drug Store, the free ice water store since 1931.
It has expanded over the years from a small drug store into what it is today, a large store with lots of attractions and totally worth the visit if you love quirky things.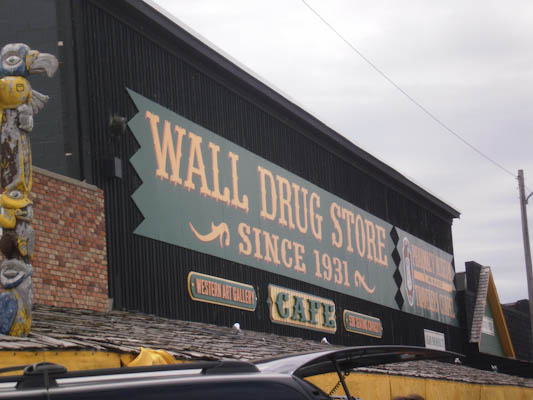 They have an animated T-Rex that is pretty cool to watch. Looks like it is straight out of a Jurassic Park movie.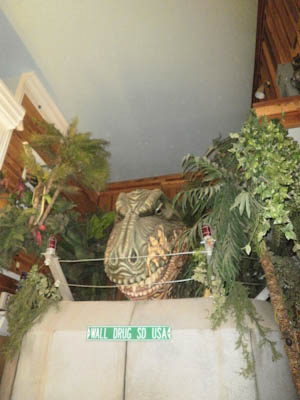 Emma had to try the chicken machine to win a prize…she won a sticker!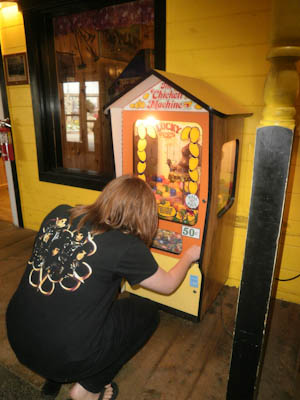 Wall Drug now takes up an entire city block and attracts 1,000 of visitors a day.
When we were there it was packed. Lots of bikers and families passing through.
Wall Drug Store has something for everyone. Art work, pottery, cowboy wear, tshirts, glassware, postcards, food, and, of course, FREE ice water and 5 cent coffee.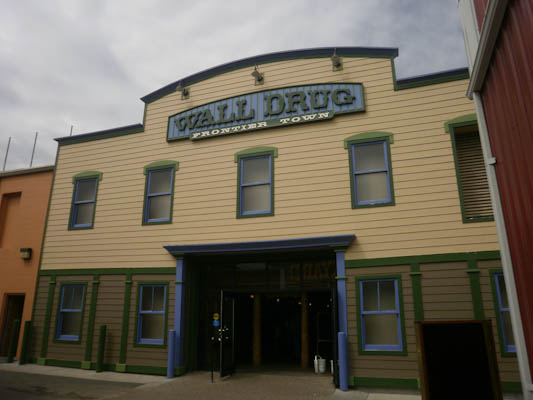 The town of Wall is cute with rustic sidewalks and stores that offer just about anything you would like.
We found the post office, just a tiny little building on the edge of main street and mailed our postcards from there.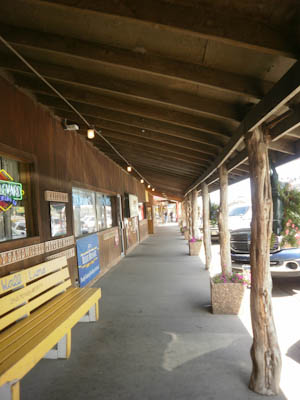 Attractions offered at Wall include the Roaring T Rex (mentioned above), a mining & panning experience, singing raccoons, shooting gallery & toy emporium, video arcade, 6′ rabbit, giant jackalope, animated displays, "South Dakota Made" store, and Ice Water Wells, just to name a few.
There is also a cooling station that has water spouts for running through.
If you like Western Art you can visit the largest private western art collection in the country at Wall Drug Store.
There is also a donut factory (yum!) and LOTS and LOTS of places for photo opps.
Definitely a MUST if you're traveling past.
Pin Wall Drug Store To Pinterest