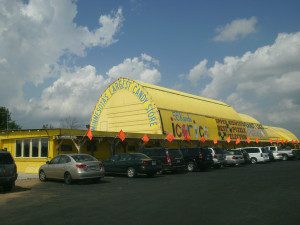 After leaving the Mall of America, on our road trip to Yellowstone, we headed towards Sioux Falls, SD. On our way there we happened to come across Minnesota's Largest Candy Store….lucky us!! Of course we pulled right in to check it out. (My apologies for the poor photo quality. I used my crappy point and shoot and my iPhone because I was too lazy to dig out the slr. Lesson learned)
The store is located on Hwy 169 in Jordan, MN. You won't miss the huge yellow building. I think Em spotted it from about a mile away. The store is part of Jim's Apple Farm so I'm sure there is all kinds of great apples to choose from in the fall. Surprisingly, I couldn't find any information online about Minnesota's Largest Candy store. No phone number or hours of operation. Guess we were just lucky to pass by when they were open.
We seen candy in the store that I haven't seen in ages. They certainly had a huge selection of sweets.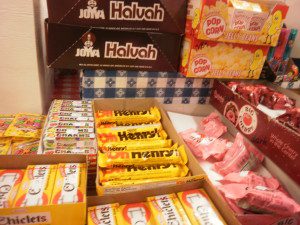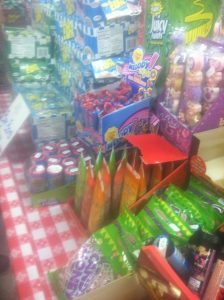 Seriously? When was the last time you seen candy cigarettes?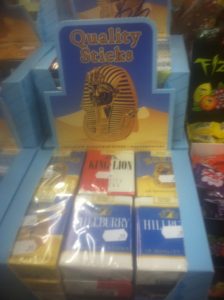 These cracked us up. Oh my gosh, wrong on so many levels, but funny!! Â Just Like Dad Candy Cigarettes…LOL.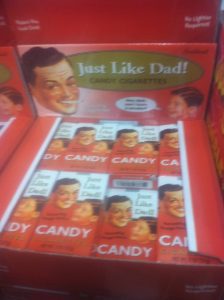 Space food stick…who knew?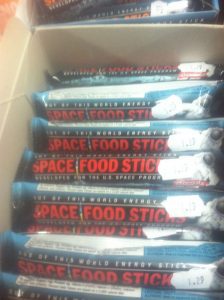 We seen packs of gum with HILARIOUS sayings on them. I think we spent a good 15 minutes reading them.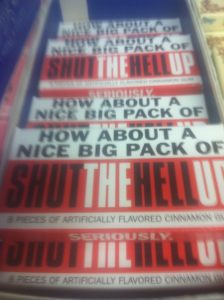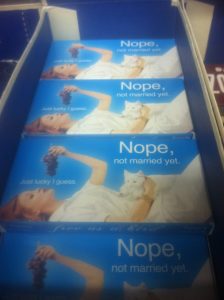 I tried to get a photo of the entire store, but didn't have a lot of luck.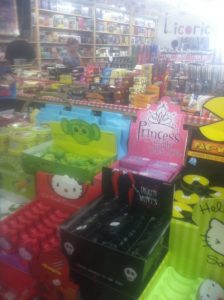 Wow! 56 flavors of licorice. Did you have any idea there were so many flavors???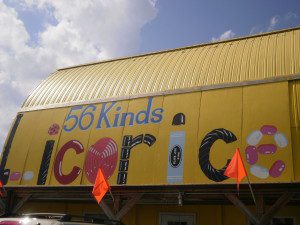 In addition to candy there is a great selection of homemade pies and caramel apples(YUM!). There is also a huge selection of soda pops.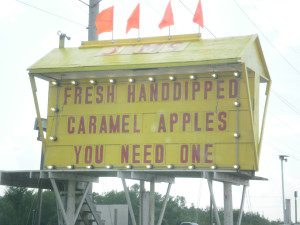 If you aren't interested in sweets you could always stop and check out the selection of puzzles. Lots and lots of puzzles.
Minnesota's Largest Candy Store was a happy find during a very boring drive. If you happen out their way be sure to stop and see all they have to offer.
Cheers,