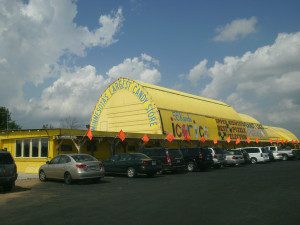 After leaving the Mall of America, on our road trip to Yellowstone, we headed towards Sioux Falls, SD. On our way there we happened to come across Minnesota's Largest Candy Store….lucky us!!
Jim's Apple Farm, aka MN Largest Candy Store, is a seasonal business, open Mid-May through November, focusing on candy, apples, fall produce, baked goods, jigsaw puzzles, and gift shop items. In addition, they offer many products that are raised or made locally by their neighbors.
Of course, Emma and I pulled right up to that big yellow barn because HELLO… we just found a giant candy store in the middle of, well, nowhere.
This candy store in Jordan, MN is located on Hwy 169.  You won't miss the huge yellow barn. I think Em spotted it from about a mile away.
The store is part of Jim's Apple Farm so I'm sure there are all kinds of great apples to choose from in the fall.
They have an incredible selection of old fashioned candy that I haven't spotted in ages. We quickly understood why they have the honor of being called the largest candy store in Minnesota.
Old Fashioned Candy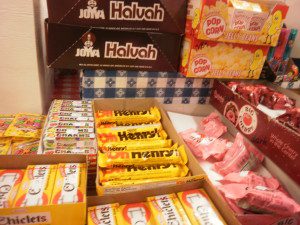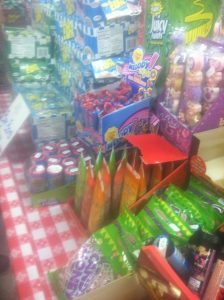 Seriously? When was the last time you saw candy cigarettes?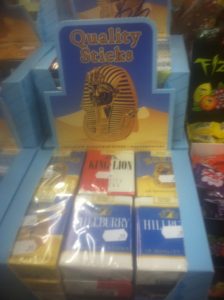 These cracked us up. Oh my gosh, wrong on so many levels, but funny!!  Just Like Dad Candy Cigarettes…LOL.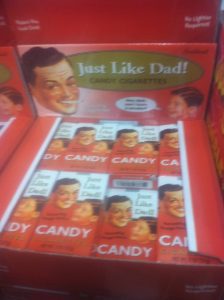 Space food stick…who knew?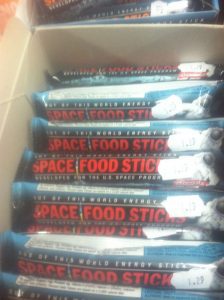 We saw packs of gum with HILARIOUS sayings on them. I think we spent a good 15 minutes reading them.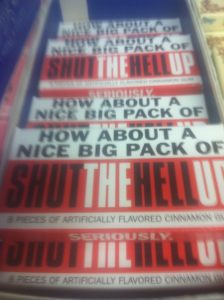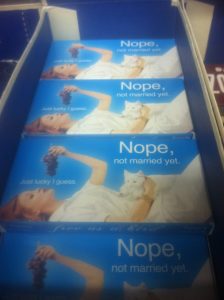 I tried to get a photo of the entire store but didn't have a lot of luck.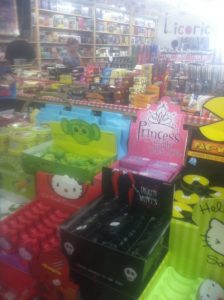 Wow! 56 flavors of licorice. Did you have any idea there were so many flavors???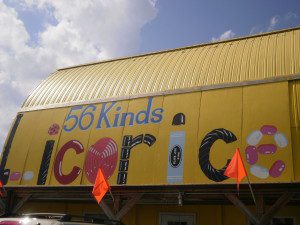 In addition to being a big candy store, they offer up a great selection of homemade pies and caramel apples(YUM!) and soda pops.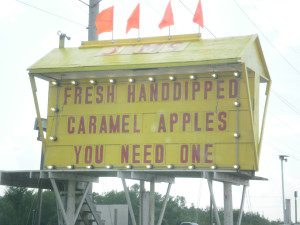 If you aren't interested in sweets you could always stop and check out the selection of puzzles. Hundreds of puzzles line the store and you are sure to find one that you'll want to take home.
Minnesota's Largest Candy Store in Jordan MN was a happy find during a very boring drive. This is a great place to stop and stretch during your road trip. Plan on spending at least 30 minutes if not an hour exploring.
If you happen to be passing through Jordan, MN on HWY 169 be sure to stop in and see all they have to offer.
Minnesota's Largest Candy Store Hours
Open Mid-May through November with candy store hours as follows:
Saturday: 8 am – 8 pm

Sunday: 8 am – 8 pm
Pin Minnesota's Largest Candy Store to Pinterest