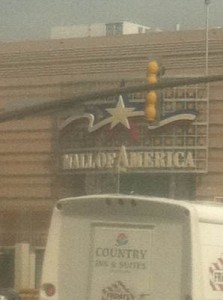 The first stop on our epic road trip was Mall of America. We were really looking forward to seeing what made the mall so great. We arrived just a few minutes before opening and found a great parking spot (yea!!!).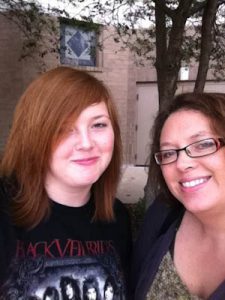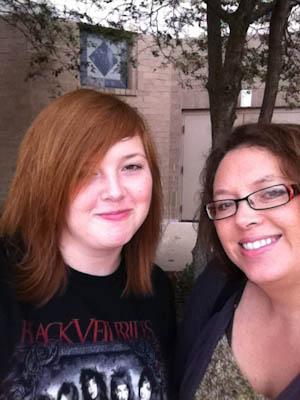 All geared up and ready to start shopping, but FIRST we needed lunch. We were visiting the mall on a Sunday and it opens at 11 a.m., we slept in and didn't have breakfast so we were very ready for lunch. The fast food court offered a healthy selection restaurant so we had a yummy chicken wrap. One of our goals on this trip is to avoid greasy fast food. So far, so good.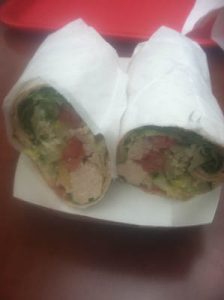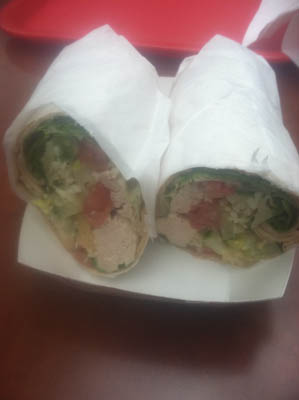 The mall is one of those things that just has to be experienced. I'm not much of a shopper, but even I was impressed with the mall. I think one of our favorite places was the Lego store.
Awesome use of legos! That is one tall Woody character.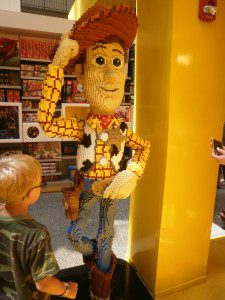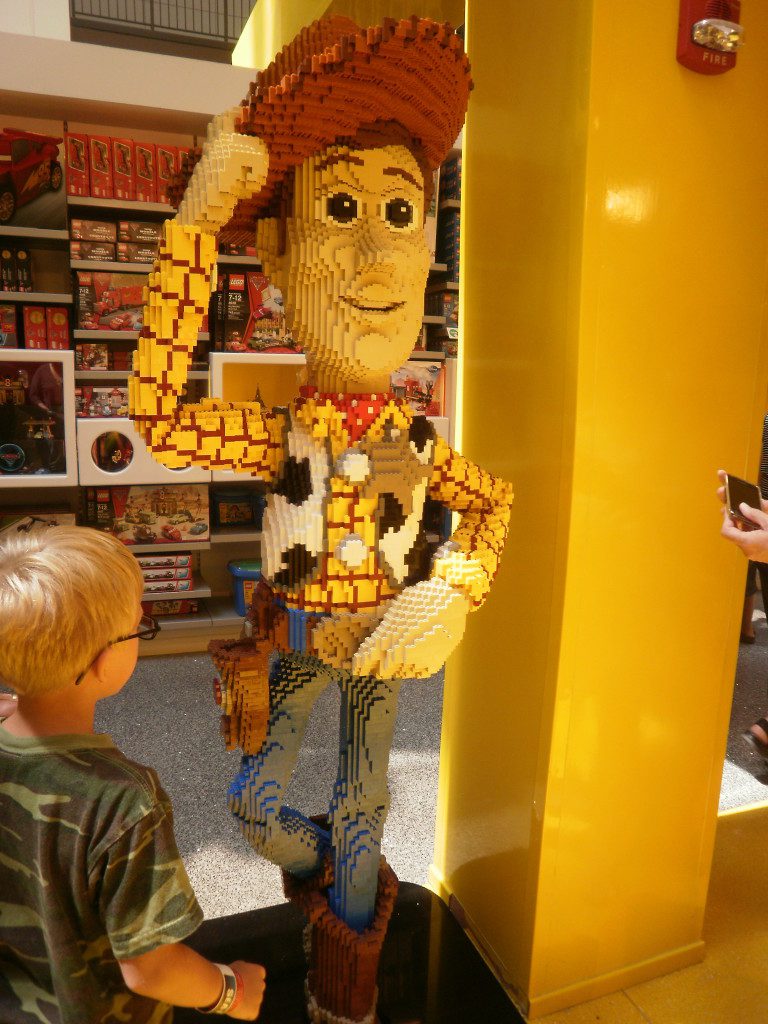 Biggest wall of legos we have ever seen. I can just imagine the awe small children must feel looking at the wall. Heck, even I wanted to play in all those legos.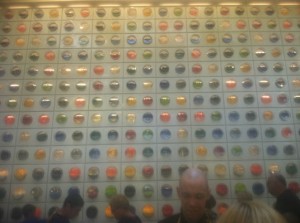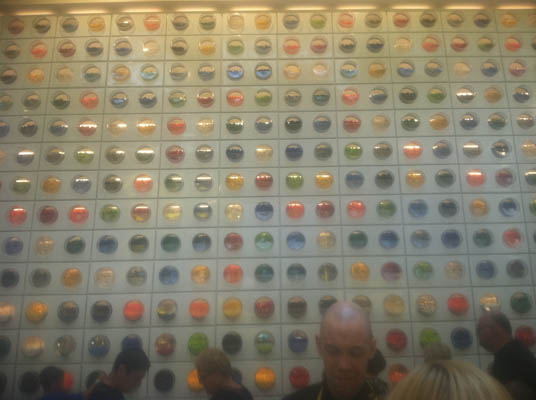 There are fun computer/building stations set up at the store. You can choose what you would like to build and the computer leads you through it step by step.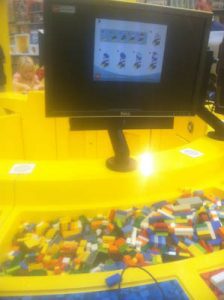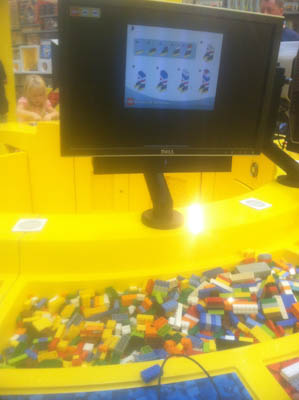 In honor of our favorite sports team, the Detroit Red Wings, we  made this great hockey player. We tried to find enough red and white legos, but ended up just having to go with a mix of colors.  Isn't he great!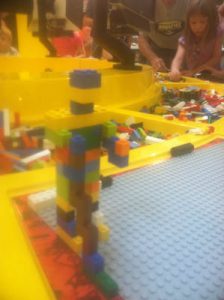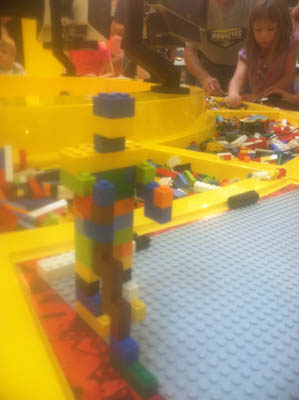 We have NEVER EVER been to a mall that had an amusement park in it. This. was. awesome. Nickelodean Universe occupies the center of the mall and offers a variety of rides and games. We didn't have time to go to the park, but we were able to see a lot of it from the putt-putt golf course.
A ferris wheel??? Seriously!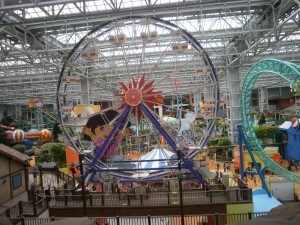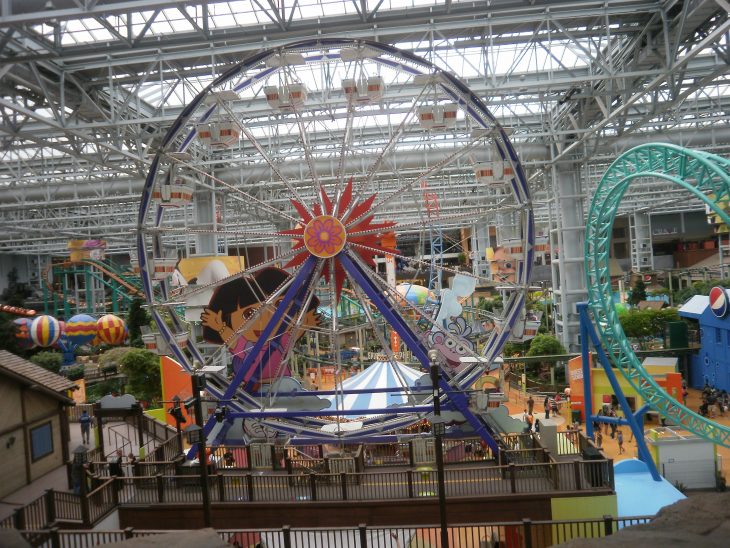 And a roller coaster! A roller coaster that goes straight up and then drops into all kinds turns and goes upside down…yikes.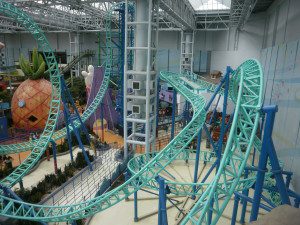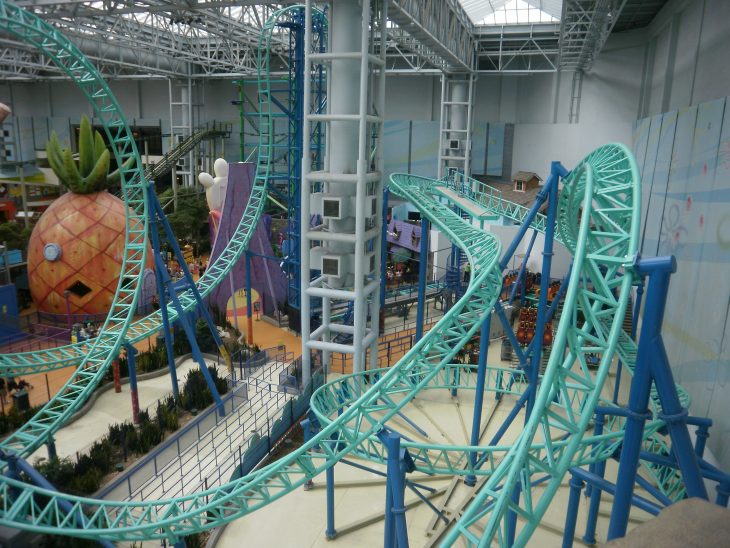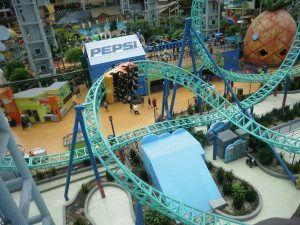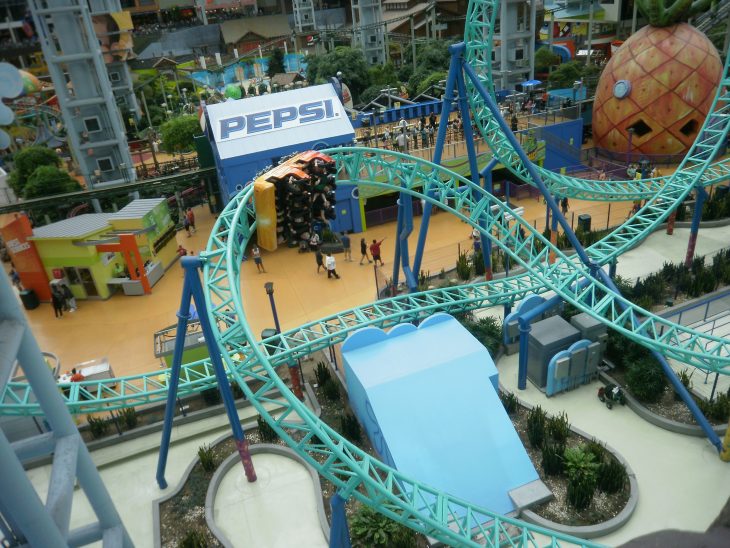 Do you see the people hanging on the side of the track (center of image)?
The Mall of America has so much to offer beyond shopping. There is the amusement park, of course, an 18 hole putt-putt golf course, mirror maze, restaurants, an aquarium (yes, you read that right, an aquarium) and special events. We probably should have planned to stay more than 1/2 a day, but that was really all the time we had this trip.
If you have never been to the Mall of America it is worth a visit. Plus its located in the Twin Cities area which is full of all kinds of wonderful attractions and entertainment.