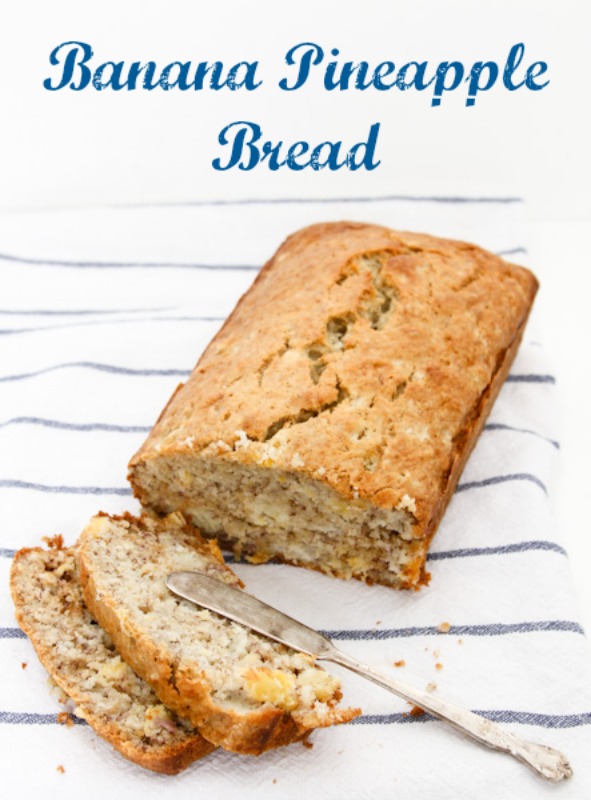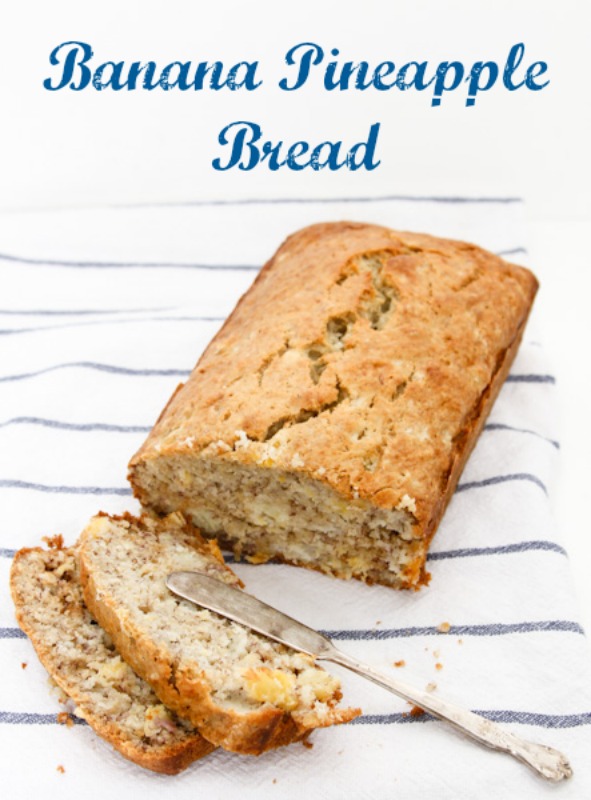 The other day I noticed that the bananas had ripened beyond the point of eating fresh so instead of making plain old banana bread I decided to add a bit of pineapple to the mix and banana pineapple bread. This recipe turned out so moist and delicious. I hate to admit this but it was gone in just two days. I'm not suppose to have yummy goodness like this, but my resistance was low and I couldn't stop myself.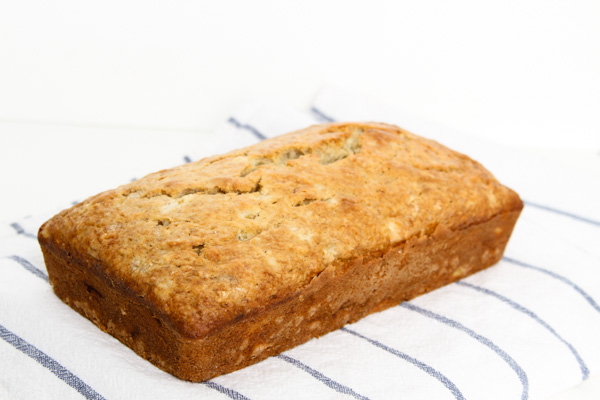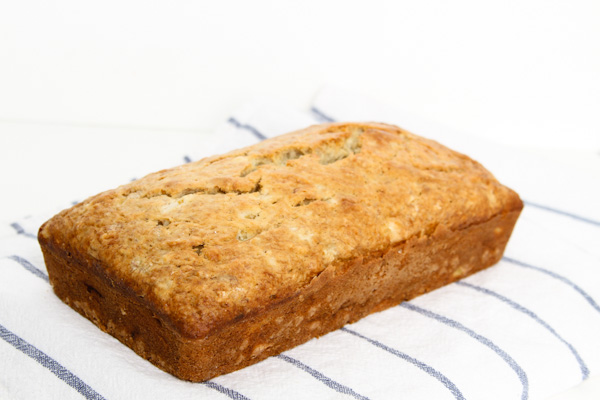 I just have to show off how perfect this bread turned out. I'm convinced this is due to my new Maytag oven. Normally, my banana bread would be burned on the bottom and not cooked in the middle. This one though, this one turned out absolutely perfect!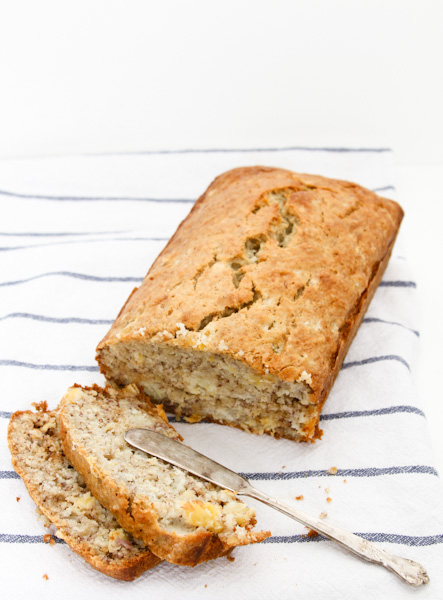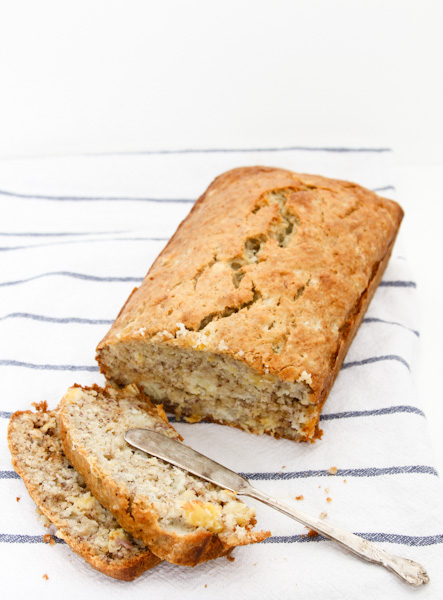 Can you see the chunks of pineapple in the bread. Oh so very good.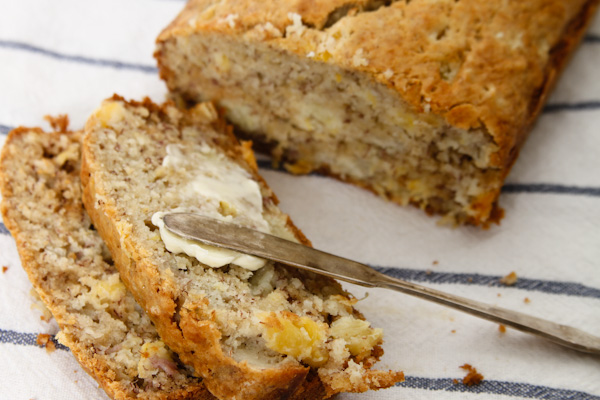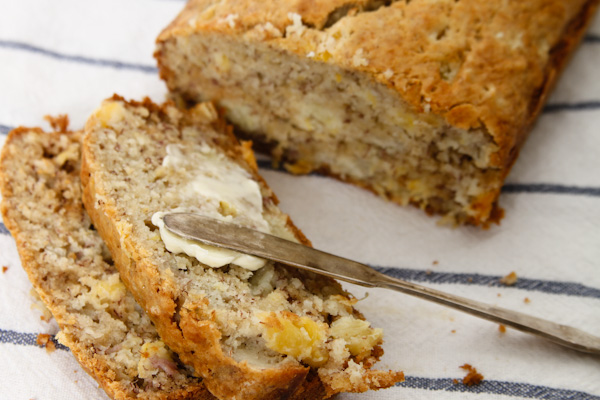 Do you want to lick the screen?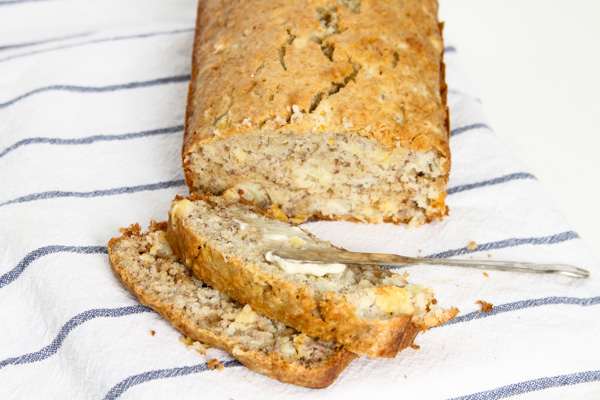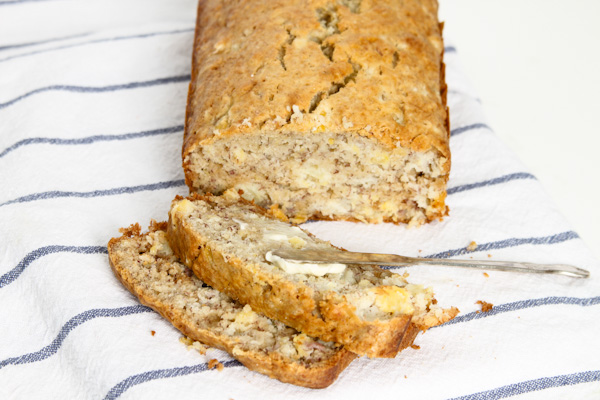 BANANA PINEAPPLE BREAD INGREDIENTS:
1 1/2 cups flour
1/3 cup granulated sugar
1/2 tsp. baking soda
1/2 tsp. salt
2 large eggs
1 tsp. vanilla extract
3/4 cups vegetable oil
1 cup mashed ripe banana (2-3 overly ripe bananas)
1 can (8 oz.) crushed pineapple, drained
1/2 cup chopped walnuts or pecans, optional
BANANA PINEAPPLE BREAD DIRECTIONS:
Preheat oven to 350 degrees F. Lightly butter a loaf pan and dust with flour or you can just spray with cooking spray.
In a bowl, combine dry ingredients: flour, sugar, baking soda and salt. In another bowl combine wet ingredients: eggs, vanilla, vegetable oil, banana, pineapple. Add wet ingredients to dry ingredients until moistened. Stir in chopped nuts if desired and then pour into prepared loaf pan.
Bake for 1 hour, or until a toothpick inserted into the center comes out clean. Let the bread cool for at least 10 minutes in the pan and then remove from pan and let completely cool on a wire rack.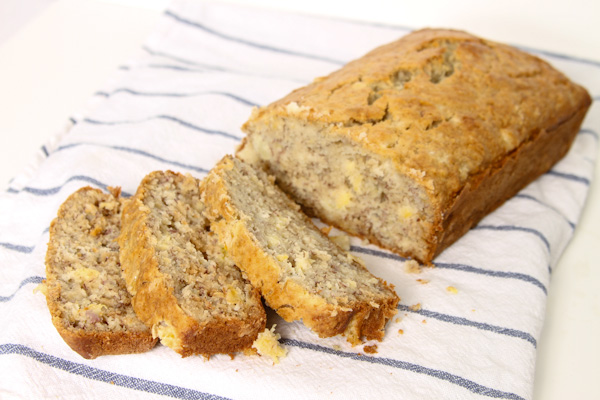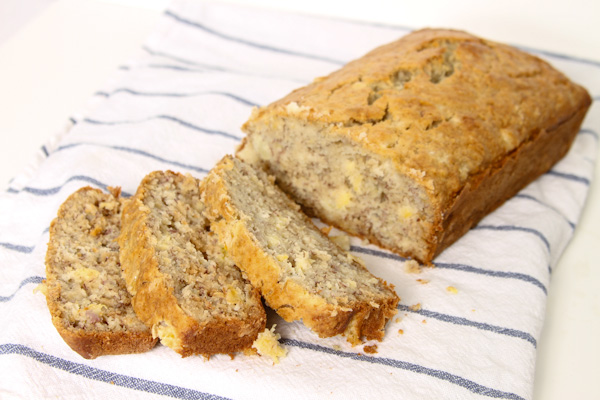 Do you mix up other things in your standard banana bread recipe? Leave me a comment and let me know.
YOU ARE ALSO GOING TO LOVE
Studies have shown that if you loved this post you'll enjoy these posts as well.