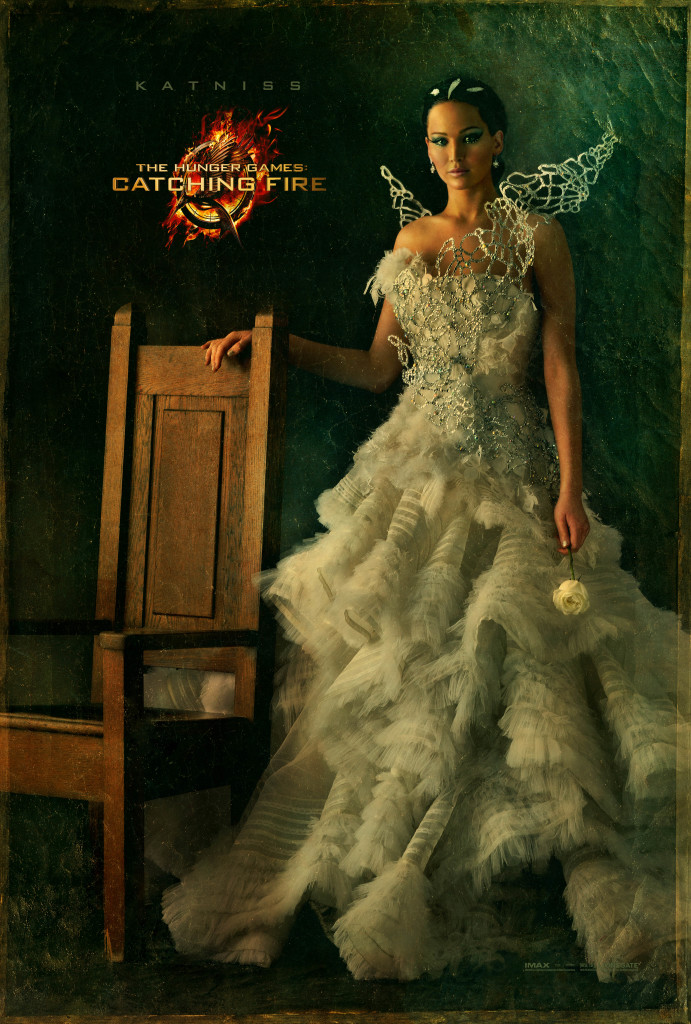 Em and I have been eagerly awaiting the next film in the Hunger Games trilogy. We both really enjoyed the first installment. I loved the costumes and set designs for Hunger Games and I'm excited to see how they step up their game for the second part of the trilogy. Until then I'm thrilled to see the Hunger Games CatchingFire Capitol Portraits Revealed.
To start building anticipation Lionsgate has released capital portraits with fantastic costumes for the following characters: Effie Trinket (Elizabeth Banks), Caesar Flickerman (Stanley Tucci), Haymitch Abernathy (Woody Harrelson), Cinna (Lenny Kravitz), Katniss Everdeen (Jennifer Lawrence), Beetee (Jeffrey Wright), Johanna Mason (Jenna Malone), Peeta Mellark (Josh Hutcherson), Gale Hawthorne (Liam Hemsworth), Finnick Odair (Sam Claflin), and President Snow (Donald Sutherland).
As always, the stylists do not disappoint when dressing the characters and I'm even more excited for the film to be released. Sadly, it's a long ways off. It's not due to open until November 22, but that just gives us something to look forward to watching this winter.
However, for those, like me, that can't wait you can visit Capitolcouture.pn to stay up-to-date about the Capitol's fashion and so much more. It really is a fun site for Hunger Games fans to visit.