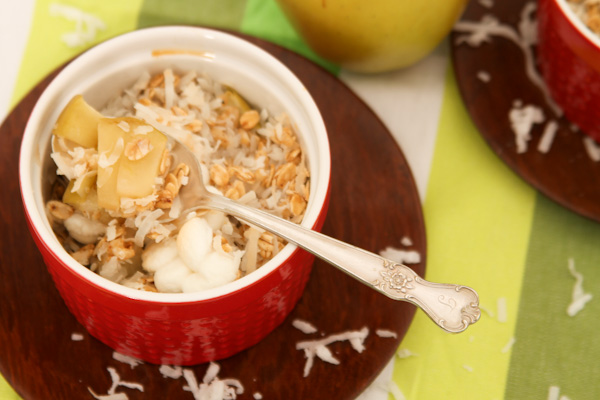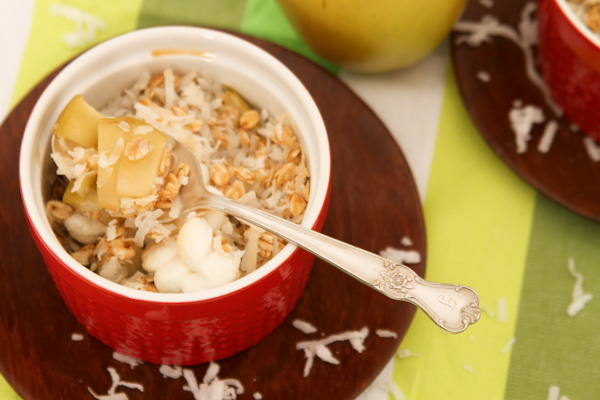 I usually reserve apple crisp recipes until fall, but this was so good I just couldn't wait until fall to share these with you. Plus, apple recipes should be enjoyed year round in my opinion. These are really easy to make. Chop up some apple, toss with some cinnamon & nutmeg and then divide the apples into four ramekins dishes. The topping is super yummy. It's a combination of granola and coconut flakes.  Mix that up with some butter  and top off the apples and then bake for 15 minutes. So easy to make and taste so good. Since it has apples and coconut in it I figure it's a pretty healthy snack.
I have found that one of the keys to working quickly and efficiently in the kitchen is to have good tools. I absolutely love my chefs knife and use it for everything. Chopping, dicing, trimming, etc. It does the work of 4 other knives and is the most used knife in my kitchen. The knife is a Wusthof Classic Chef's Knife and works like a dream. Â It was well worth the investment. I have had this knife for about three years now and I love, love, love it. I'm to the point where I want to take it with me when I travel to visit family and know that I will be cooking. It so depressing when I have to find knives that work as well in someone else's kitchen. Â Yes, I've been completely spoiled by this knife.


This chef's knife made quick work of dicing up the apples!
Apple Crisp
Ingredients
4 c diced apple
1 tsp cinnamon
1/2 tsp nutmeg
1 tablespoon sugar
1 cup granola
1 cup coconut flakes
2 tsp butter, melted
Instructions
Toss apple, cinnamon, nutmeg and sugar together. Divide evenly among 4 ramikin bowls.
In a small bowl mix together granola, coconut flakes, and butter. Top each ramekin with topping. bake 15 minutes until topping is browned and apples are soft.
ENJOY!