Don't miss out on the hidden gem of Thoroughbred Country, where world-class equestrian events meet top-tier golf courses.
Tee off amidst picturesque scenery and challenging layouts, with amenities including driving ranges, putting greens, pro shops, and restaurants.
We are sharing 4 Thoroughbred Country golf courses you're going to want to play and we think these are some of the best in the state.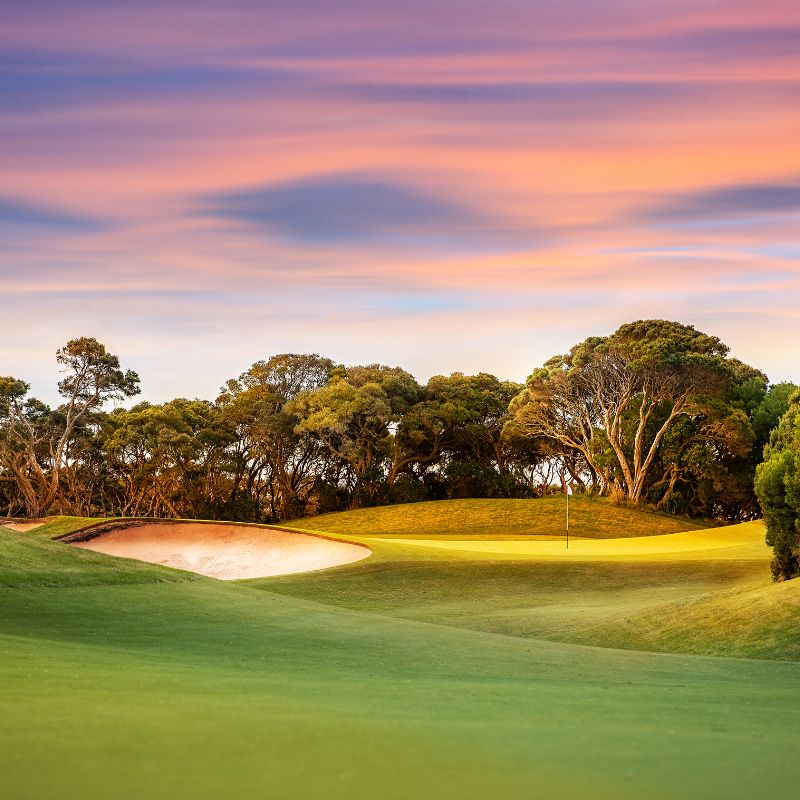 4 Thoroughbred Country Golf Courses
Aiken Golf Club
Aiken Golf Club is a historic course located in the heart of Aiken, South Carolina. The course was founded in 1912 and has been a favorite of golfers for over a century.
It features tree-lined fairways, elevated greens, and challenging bunkers, making it a great test for golfers of all skill levels.
Despite undergoing multiple renovations over the years, the course has managed to preserve its classic charm and character.
Measuring just under 6,000 yards and boasting a par-70 layout, the course's modest size adds to its unique appeal.
It is played over a rolling plateau that offers stunning views of the course's many valleys.
In Aiken, the beginning and end of the course runs parallel to each other, while everything in between was a journey of exploration.
The 17th hole was particularly noteworthy, as it shares a putting surface with the first and straddles a ridge.
From the crest of the hill, the course's adventurous routing began to reveal itself, and the view from the double green provided a preview of the challenges that lay ahead.
If you'd like to work on improving your swing or want to join a golf clinic, both are available at Aiken Golf Club.
Cedar Creek Golf Club
Cedar Creek Golf Club is also located in Aiken, and offers a picturesque setting that includes rolling hills, lakes, and creeks.
The course was designed by Arthur Hills and opened in 1991.
It's a challenging course that features strategic bunkering, elevated greens, and water hazards that come into play on several holes.
Featuring a par-72 layout, the course offers six sets of tees ranging from 4,387 to 6,939 yards in length.
Among the course's many fantastic hole #2, a par-5 that can be quite intimidating at first glance.
However, with a well-planned strategy, golfers can make the most of the slopes from the right and downhill to achieve easy tee and second shots, ultimately setting themselves up for a straightforward pitch to the green.
Amenities offered at Cedar Creek include a pro shop, club fittings and private and semi-private lessons.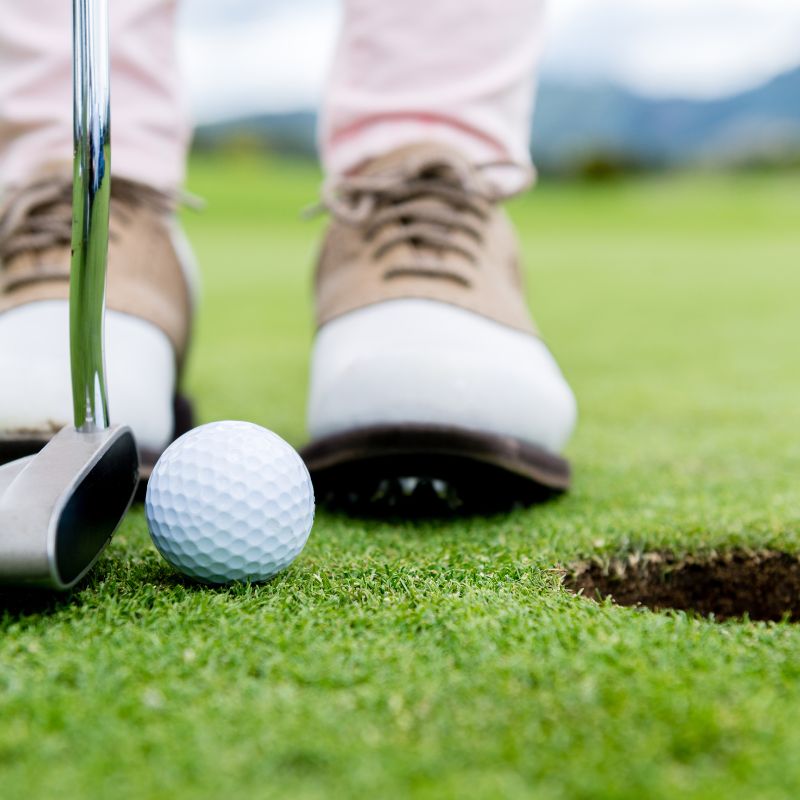 Midland Valley Golf Club
Midland Valley Golf Club is located in Graniteville, and offers a traditional layout that includes tree-lined fairways, strategic bunkering, and challenging greens.
The course was designed by Ellis Maples and opened in 1960.
At just under 7,000 yards in length, the Midland Valley course boasts a par-72 layout with a 72.2 rating and a slope of 129.
It offers three particularly challenging par-5 holes throughout the course of play, with the most remarkable being Hole 7.
This par-5 plays quite long, and golfers must execute a good drive to avoid the hazards on the right and trees on the left.
It's a classic Southern course that has hosted several professional and amateur events over the years. It's known for its excellent value and friendly atmosphere.
River Golf Club
River Golf Club in Augusta, is a premier golf destination that combines an outstanding layout with a stunning setting, creating a true golfer's paradise.
Created by renowned golf course architect Jim Fazio, this course boasts large Mini-Verde Bermuda grass greens, numerous lakes, wetlands, and dramatic bunkers that provide a unique and challenging golf experience.
Amenities include pro shop, practice facilities, restaurant, lessons and cottage and golf packages.
Find more fun things to do in the area
Pin Thoroughbred Country Golf Courses to Pinterest