We found four great places to stay in Thoroughbred Country, South Carolina. This area is such a great place to visit and the lodging is just as fabulous.
I mean, who wants to stay at a generic hotel when you could stay at one of these unique lodging options?
Great Places To Stay in Thoroughbred Country

Birdnest Inn – Aiken, SC
The Birdnest Inn is located in Aiken, SC, and boasts a history that dates back to 1909.
This beautiful and stately home has been lovingly restored and offers guests six elegant and comfortable guest rooms, each with its own private bathroom.
You'll find all the modern amenities you need, including free Wi-Fi and plush bedding.
Additionally, pets are always welcome at the inn and that makes us so happy.
What really sets the Birdnest Inn apart is the incredible attention to detail and personalized service that guests receive.
Owner Melinda Walton is always on hand to ensure that your stay is as enjoyable as possible, whether that means offering insider tips on local attractions or whipping up a delicious homemade breakfast.
Speaking of breakfast, you won't want to miss the Birdnest Inn's morning spread. You'll be treated to a rotating selection of hearty and delicious dishes, made with fresh ingredients some sourced that morning from chickens that live on the farm. If you have any dietary restrictions or preferences, just let Melinda know in advance, and she'll be happy to accommodate you.
If you're an art lover this B&B is going to thrill your inner art geek. Artwork is displayed throughout the inn. Melinda is an art enthusiast, and her collection of paintings, sculptures, and other works of art adds a special touch to the inn's decor.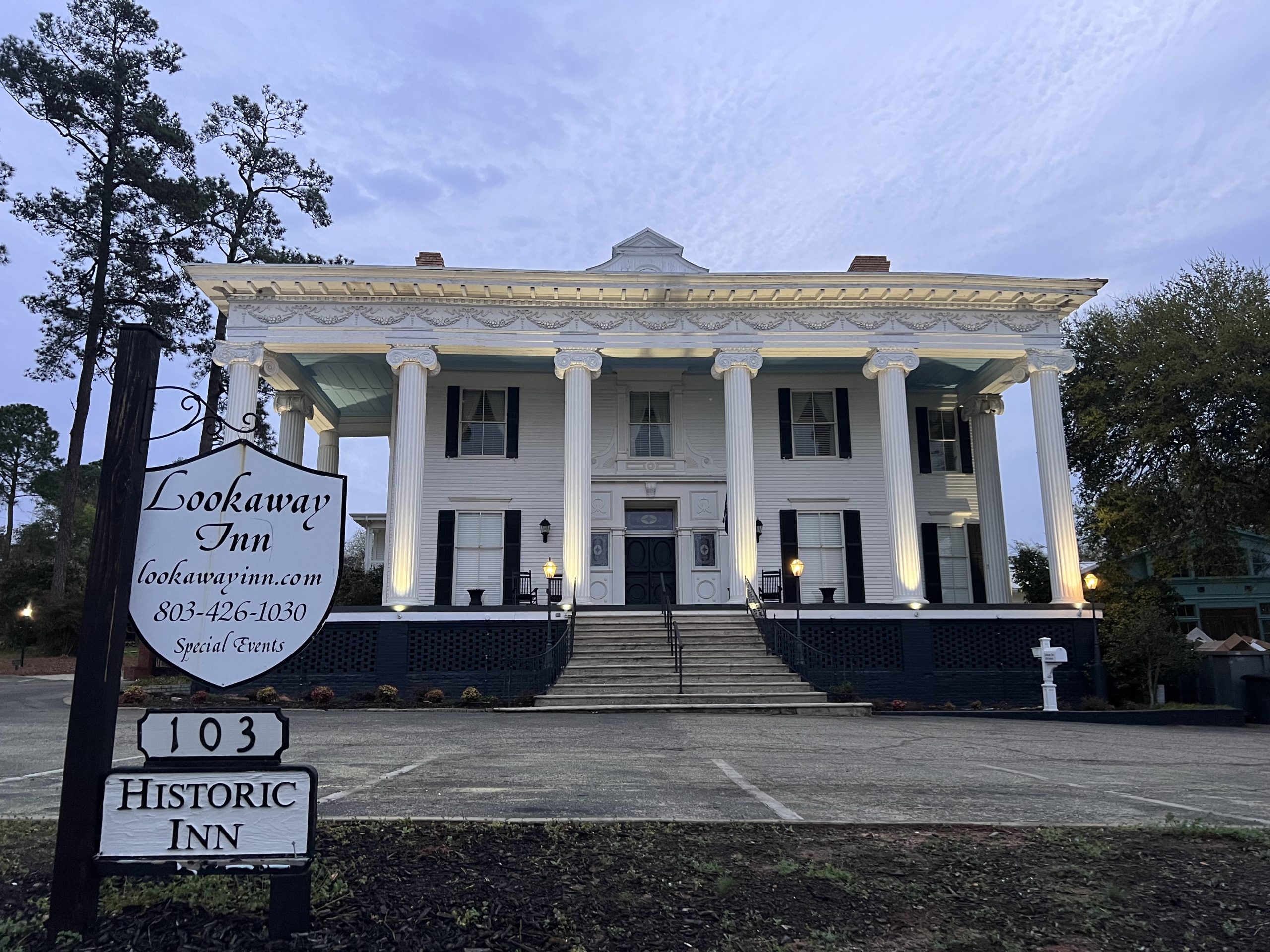 Lookaway Inn – North Augusta
The Lookaway Inn was originally built in 1898 and has since been transformed into a luxurious bed and breakfast, complete with 13 beautifully appointed guest rooms.
Each room at the Lookaway is unique, with its own character and charm. But all feature cozy seating areas, flat-screen TVs and free Wi-Fi. You'll also find plenty of thoughtful touches, like fresh flowers, locally made soaps.
Breakfast is served in the lovely dining room and includes an array of muffins, toast, cereals, yogurt and eggs made to order. Delicious coffee and tea is always available.
The mansion is surrounded by beautifully landscaped gardens and rolling lawns, perfect for a leisurely stroll or an afternoon picnic.
And if you're looking for a little more activity, the innkeepers can point you in the direction of some of the area's best trails, golf courses, and more.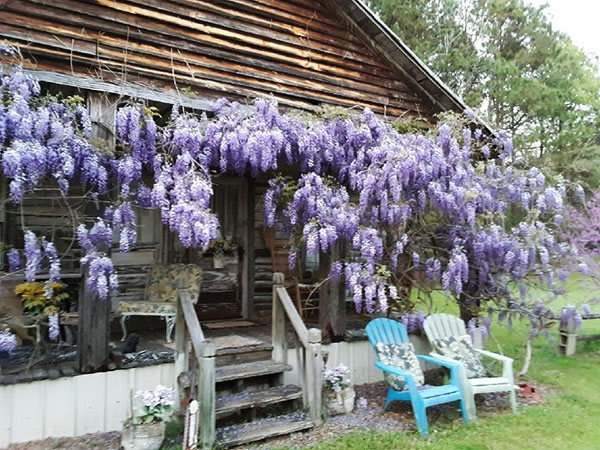 Wisteria Cottage – Blackville
Immerse yourself in country living with a stay at the 1940's Wisteria Cottage. The 1940s rustic hideaway sleeps four, with two bedrooms, one bath with a claw foot tub, and a small kitchen.
This Blackville, South Carolina, bed and breakfast is the perfect place to unplug and escape from it all. It's ideal for a quiet get away from the everyday hustle and bustle of life.
Your cell service may or may not work during your stay and wi-fi is definitely not part of the stay, but it will be worth it.
The cottage sits on 25 stunning acres of picturesque land, complete with trails, bird-watching opportunities and a gorgeous garden.
Lill's Herb Garden is also on the property and the Mennonite proprietor is happy to chat about all things herbal and also provide a fresh breakfast upon request.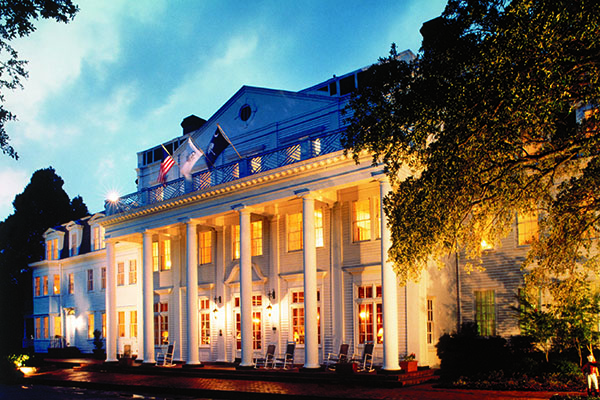 Willcox Hotel – Aiken
The Willcox Hotel, located in Aiken, is a historic hotel with a rich and fascinating history that spans over a century.
This iconic hotel has been a beloved landmark in the area since its construction in the early 1900s, and it has played a significant role in the development of Aiken as a destination for the rich and famous.
It quickly became a popular destination for the elite, attracting wealthy families from New York, Boston, and other northern cities who were seeking a warmer winter climate and a luxurious getaway.
The hotel was known for its exquisite dining, elegant ballroom, and spacious rooms, all of which catered to the needs of the wealthy clientele.
Throughout the years, the Willcox has been a favorite of celebrities and politicians, including Winston Churchill, who stayed at the hotel during his visit to the United States in 1946.
Other famous guests have included Elizabeth Taylor, James Brown, and Harold Vanderbilt, among many others.
In recent years, the hotel has undergone extensive renovations, which have modernized the facilities while preserving the historic character and charm of the building.
Today, the Willcox Hotel remains one of the most iconic and beloved hotels in the South, and continues to attract visitors who appreciate its rich history and elegant surroundings.
Be sure to check out fun things to do outside in Thoroughbred Country!
Pin Great Places To Stay in Thoroughbred Country To Pinterest