If you're wondering where to go on your next adventure see why you should round up your best girlfriends and head to Irving, Texas. I'm sharing things to do in Irving, Texas on your getaway and you are about to be impressed.
There is so much more here than I ever anticipated. From finding your bliss to paddleboarding canals to rocking out at the Toyota Music Center to dining on some of the best international eats.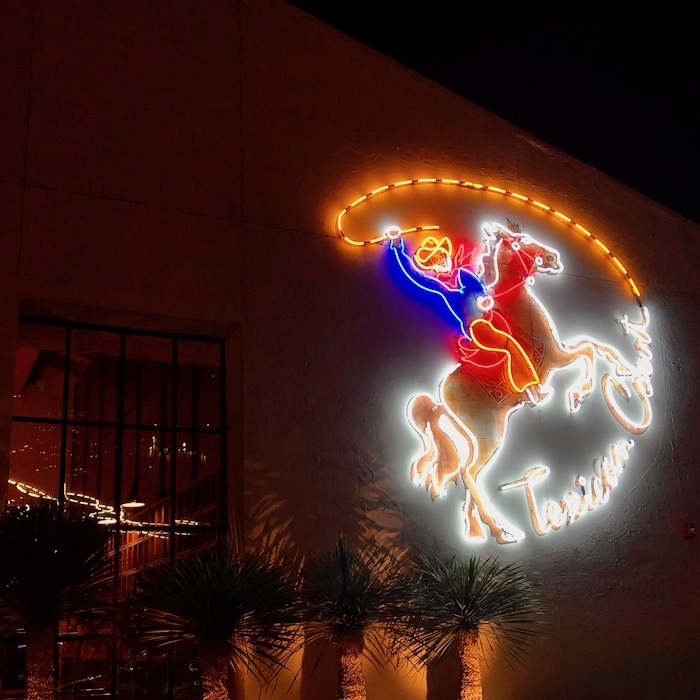 Getting to Irving, Texas
Take a flight to the Dallas Fort Worth airport and you've landed in Irving. Grab an Uber or the train to the Texican Court, check-in, drop your bag and let the fun begin.
Once you're in Irving there is really no reason to have a car. Rideshare services can take you anywhere you'd like to go PLUS its a really walkable area when you stay at the Texican Court.
Things To Do In Irving Texas

Find Your Bliss
Mokara Spa at the Omni Mandalay – Let yourself be carried away in bliss at the Mokara Spa at the Omni Mandalay. The spa is a delight to the senses from the time you arrive to the time you leave.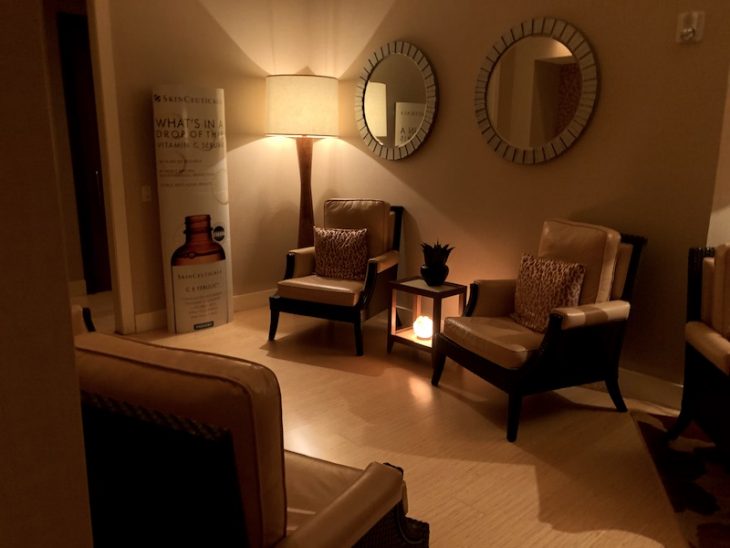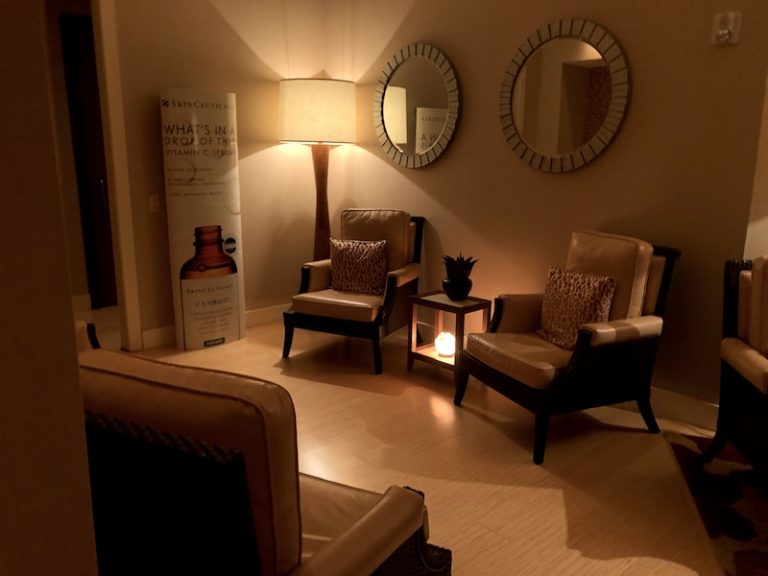 I was there for a facial and it did not disappoint. Slipping into a spa robe and slippers I spent a few minutes in the relaxation lounge. Before long the esthetician called me back and I was relaxing and being pampered. If you haven't had a facial before its definitely a great experience.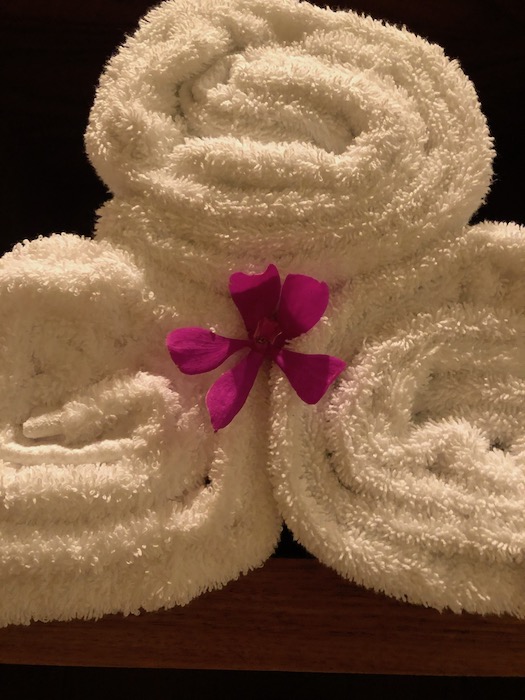 My skin was refreshed, hydrated, and smoothed by the time I was done and I was feeling great.
Before I realized it I was back in my street clothes, looking and feeling good, and heading out to discover more things to do in Irving.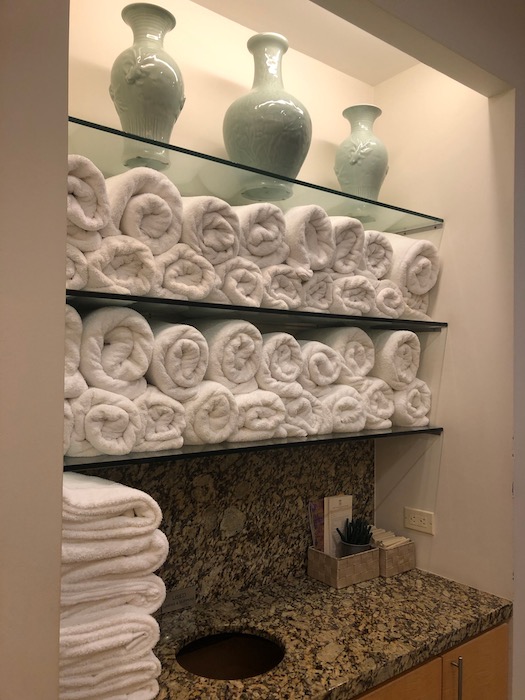 Four Seasons – I mean, it's the Four Seasons, it's going to be awesome. Indulgent is the only word I have for the experience. From the moment I checked in until I left I was completely stress-free because I knew the Four Seasons would completely take care of me. That is something that women need in their lives from time to time, in my opinion.
After checking in I'm directed to the changing area and relaxation room where a spa assistant provides me with a locker, robe, slippers, and changing area. She is sure to let me know that if I need absolutely anything during my visit to let her know and she'll take care of it.
Breathing in the spa ambiance I quickly change into my provided spa gear and pull up a seat in the relaxation area.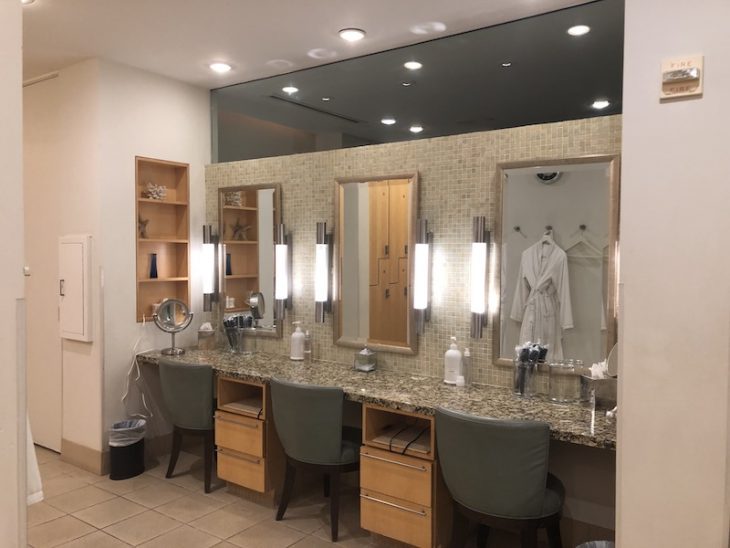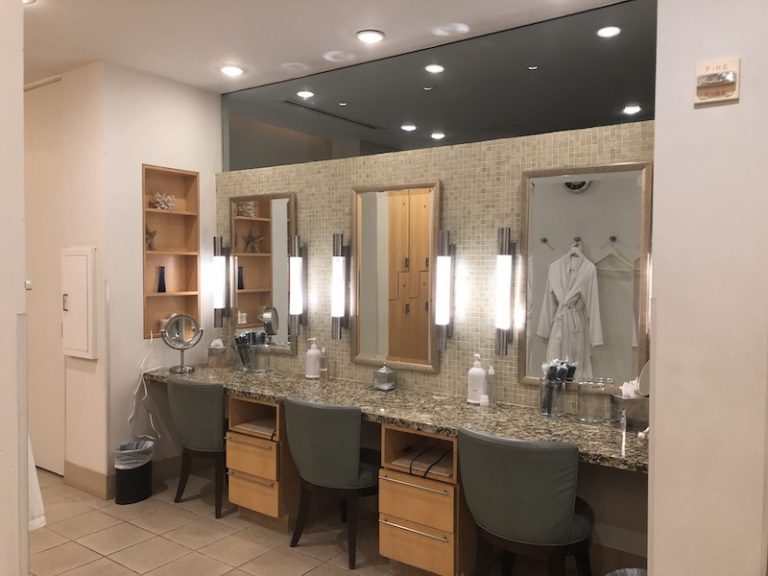 Before long I'm being called back for my 60-minute relaxation spa. The room is cozy with gentle music playing and, as is par for the course, the massage is over much too quickly. Feeling completely relaxed I wish I had time to indulge in the soaking pool and sauna.
Instead, I make use of the shower and get ready for a Four Seasons brunch and then my flight home.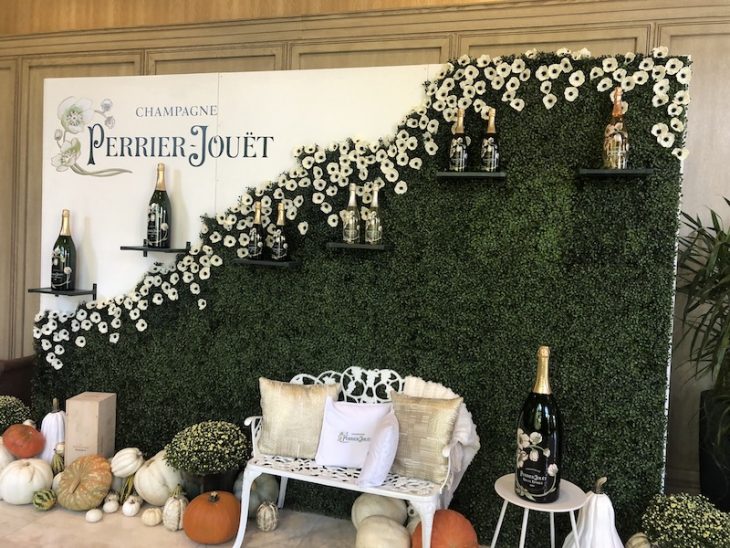 Both the Mokara Spa and the Four Seasons Spa are fantastic. It's hard to pick one over the other, but I loved the extra amenities at the Four Seasons plus there are incredible dining experiences there that can make your spa visit an all-day affair.
Note-If you are staying at the Texican Court you'll need to take an Uber to the Four Seasons. The Mokara Spa is a short walk.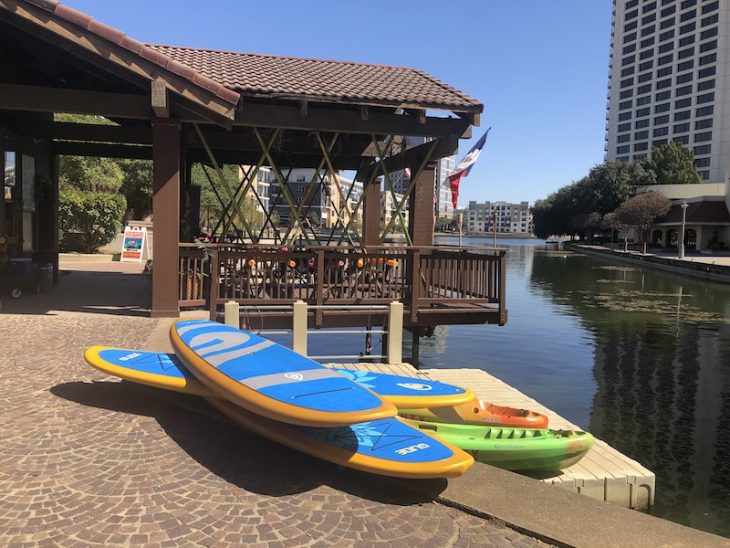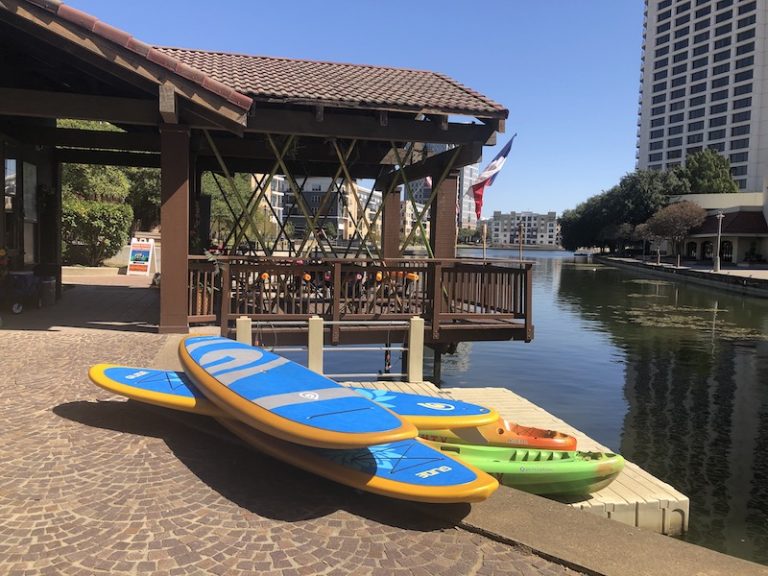 Liquid Fun
Did you know that there are canals and a lake in Irving? I know!! Pretty awesome, right? With that comes a variety of water sports and activities that will make your visit more complete.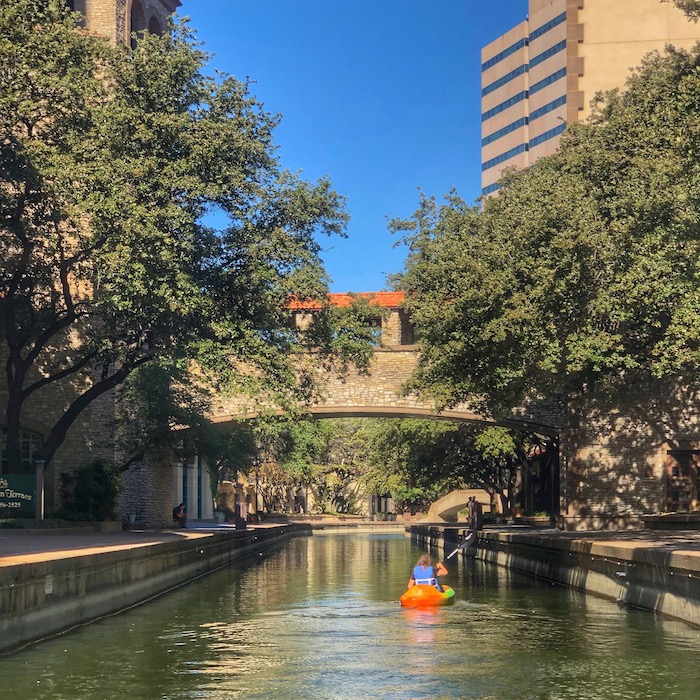 Paddleboarding and kayaking are the most popular water sports. You'll grab your choice at Stand Up Paddle North Texas, the provider for water fun.
Also, check with them to see when paddleboard yoga is offered if that is your thing. Personally, I'm lucky enough to stay on the board without adding yoga moves to it, but I know lots of people love it.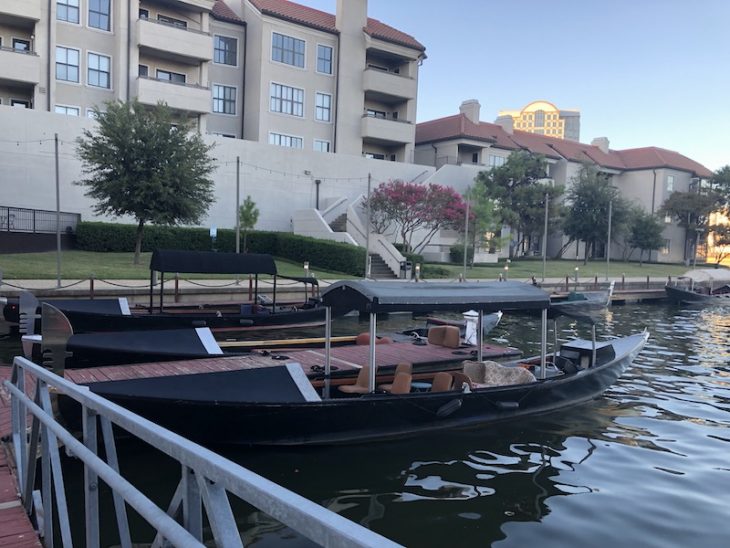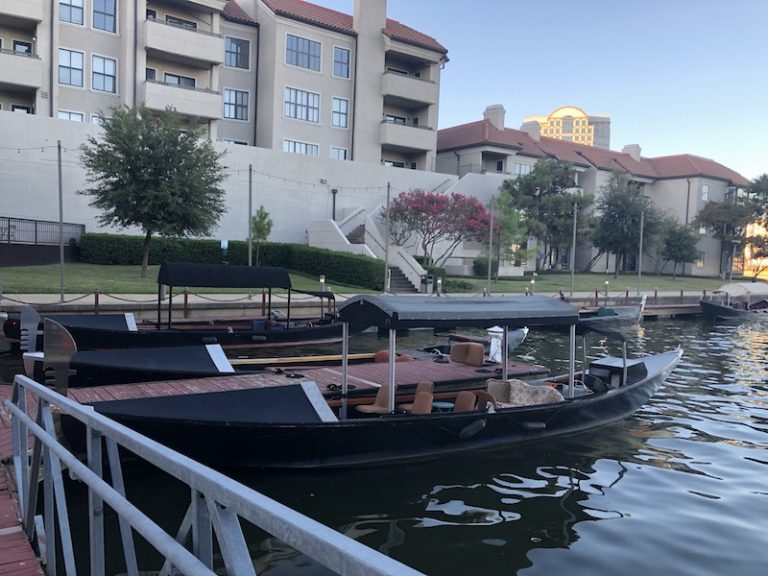 The most unique activity on the lake though, in my opinion, is a Venetian gondola ride. Yes, that's right. You can take a gondola ride in Irving, Texas. No need to dust off the passport or buy that expensive ticket to Italy. You can have a gondola experience right here in Texas.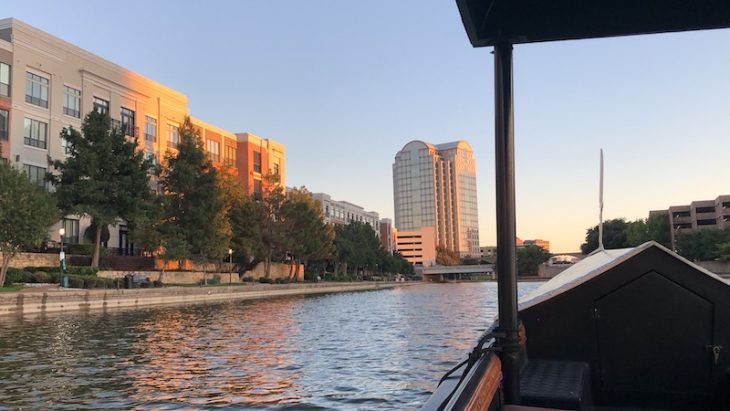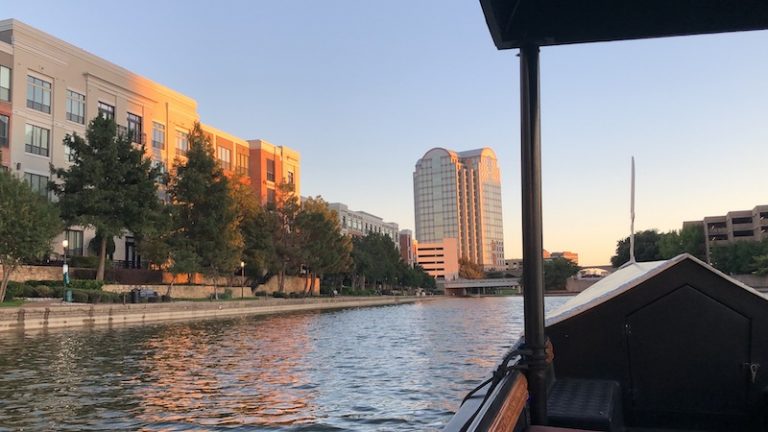 Our gondolier even sang to us as he guided us through the canals. Taking the gondola ride at dusk was perfect timing as we watch the sunset over the city and cast everything in the pretty golden glow of dusk.
You can bring your own beverage aboard the gondola if you like so we enjoyed a glass of wine while traversing the waters of Mandalay Canals and Lake Carolyn.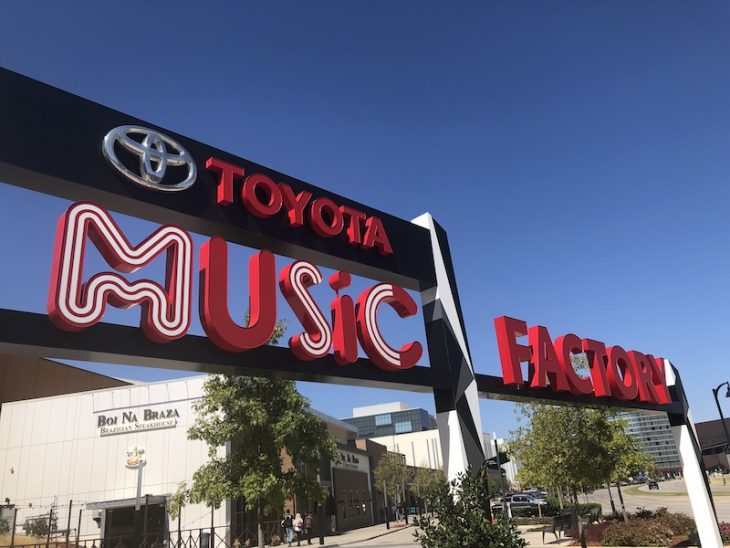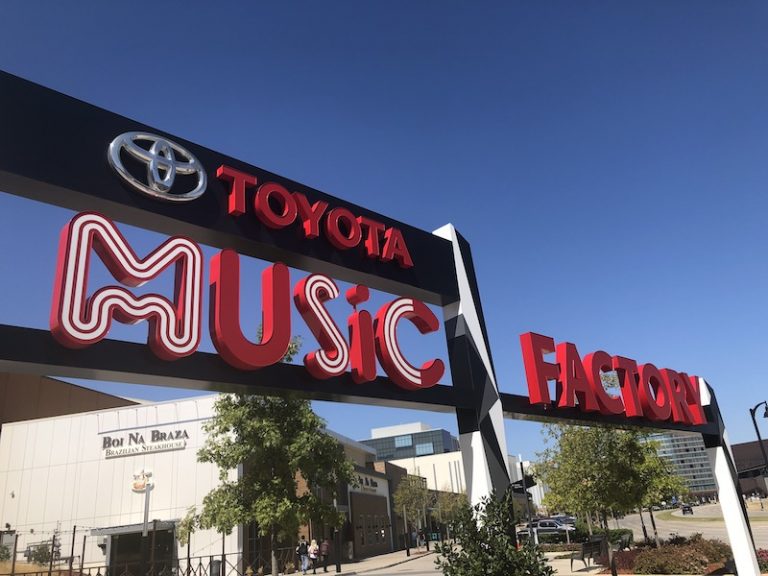 Dance the Night Away
Toyota Music Factory – Seriously, y'all, this is one of the best concert venues. The front 2/3rds is all closed in while the back 1/3rd is open-air making it this really cool blend of inside concert venue/amphitheater. That might not be the best way to describe it, but it is an incredible location.
I don't think there is a bad seat in the house. I was there for a Blue October concert and the place was packed.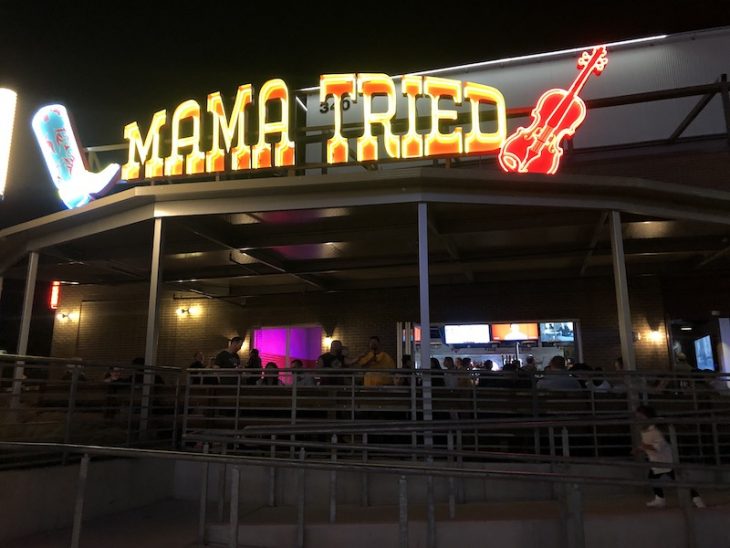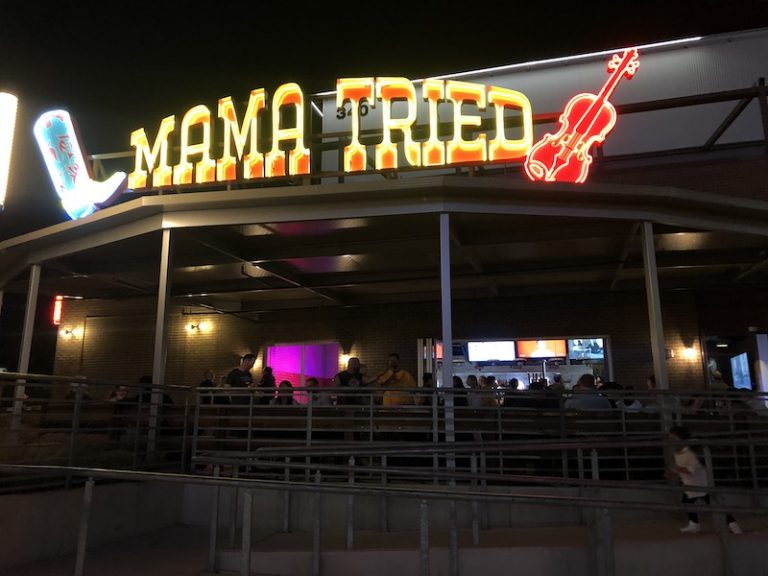 Honkytonkin' at Mama Tried – Mama Tried is a new kid on the block but it offers up great music, tequila shots and plenty of space to perfect your boot scootin' boogie.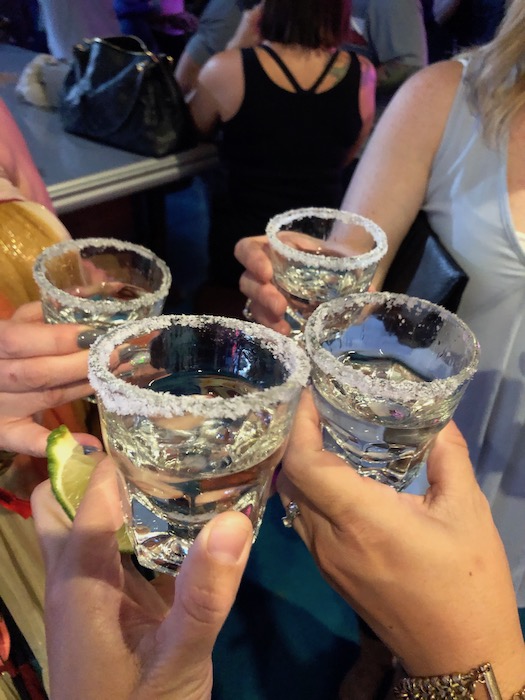 I don't do tequila shots very often, but when in Texas…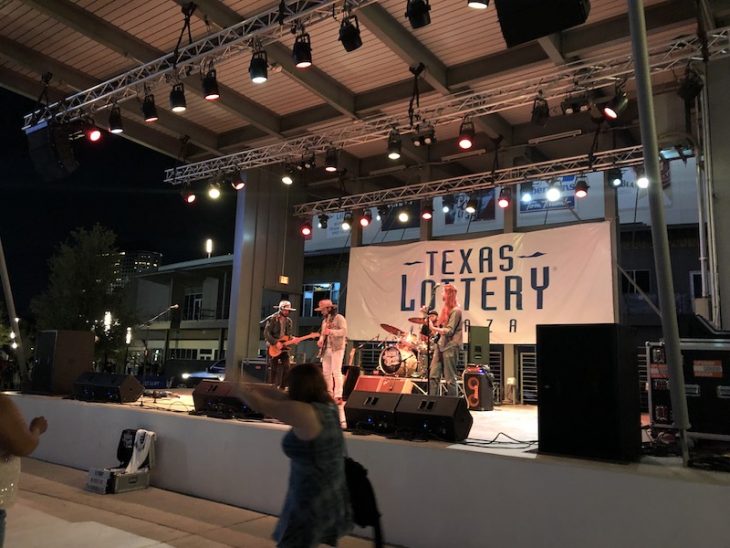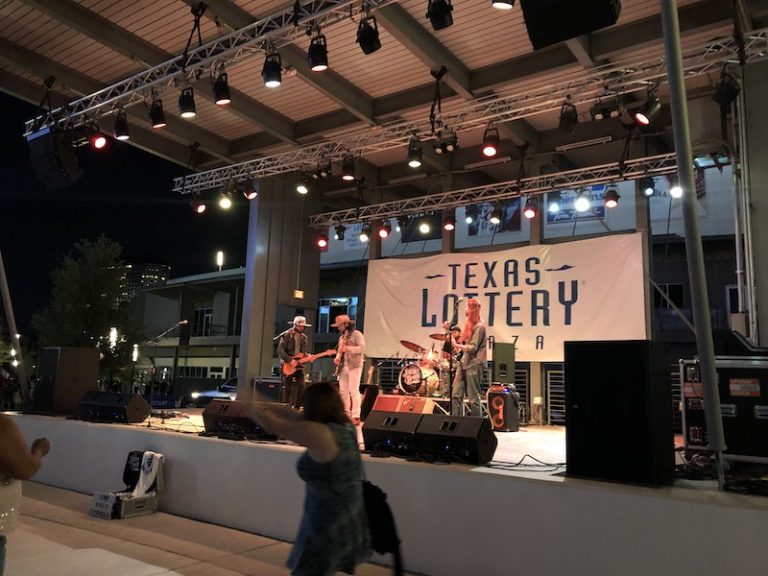 In front of Mama Tried is the Texas Lottery Plaza with live music that has a huge green space.
There is so much music happening in Irving that you'll be sure to find a concert happening somewhere during your visit.
So Much Delicious Food
Be sure to use the Dosh App so you can earn money back on your travels.
Mr. Max – Mr. Max's location in a strip mall may have you wondering if you're in the right spot, but trust me, you are and you'll want to dine here.
This small Japanese restaurant has a small bar area on one side and a dining area on the other. If you sit at a table you'll be required to remove your shoes.
Not sure what to order? The wait staff is more than happy to make suggestions and everything we had was fantastic.
We tried the following dishes and there wasn't one that we didn't like:
Salmon sashimi
Grilled miso marinated salmon
Kobe beef skewers
Grilled shishito pepper
Karagge sweet and sour
Shrimp and veggie tempura
Salmon bowl
Ramen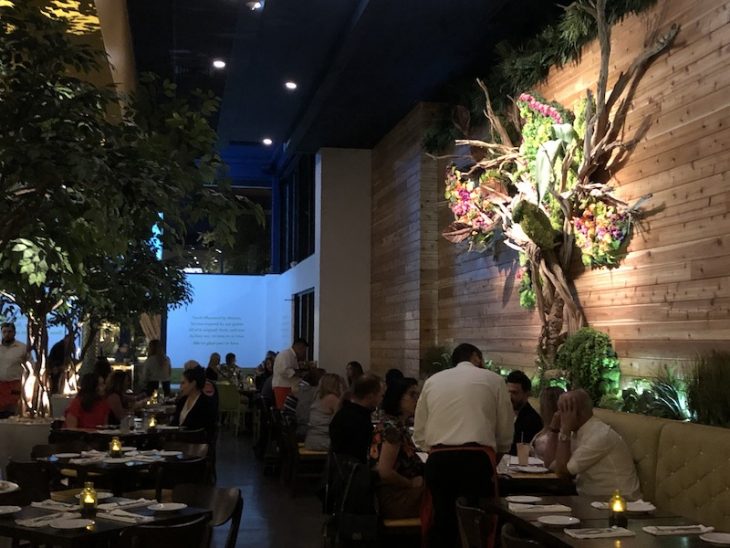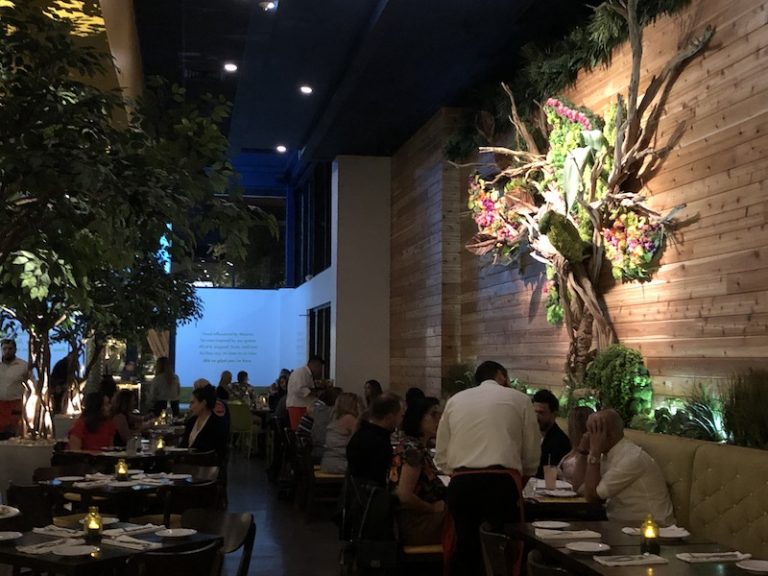 Hugo's Invitados – Hugo's Invitados menu is influenced by Mexico and inspired by their guests: authentic, wholesome, and true.
Each and every dish is handcrafted from all-natural, nutritious ingredients that are always fresh and flavorful.
Gloria's Latin Cuisine – Gloria's features Salvadoran & Tex-Mex favorites, plus mojitos & margaritas. Located in the Toyota Music Factory area it's a great place to grab a bite to eat before a concert.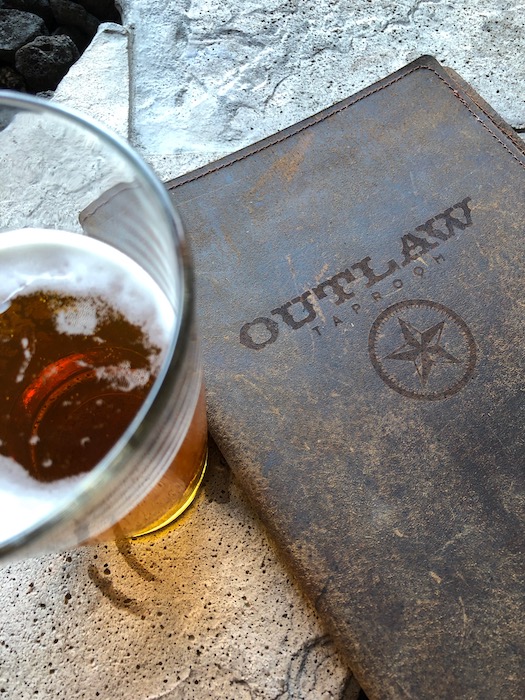 Outlaw Taproom – The Outlaw Taproom at the Four Seasons perfect place to have a pre-dinner cocktail or a nightcap. The taproom has an abundance of outdoor seating and live music.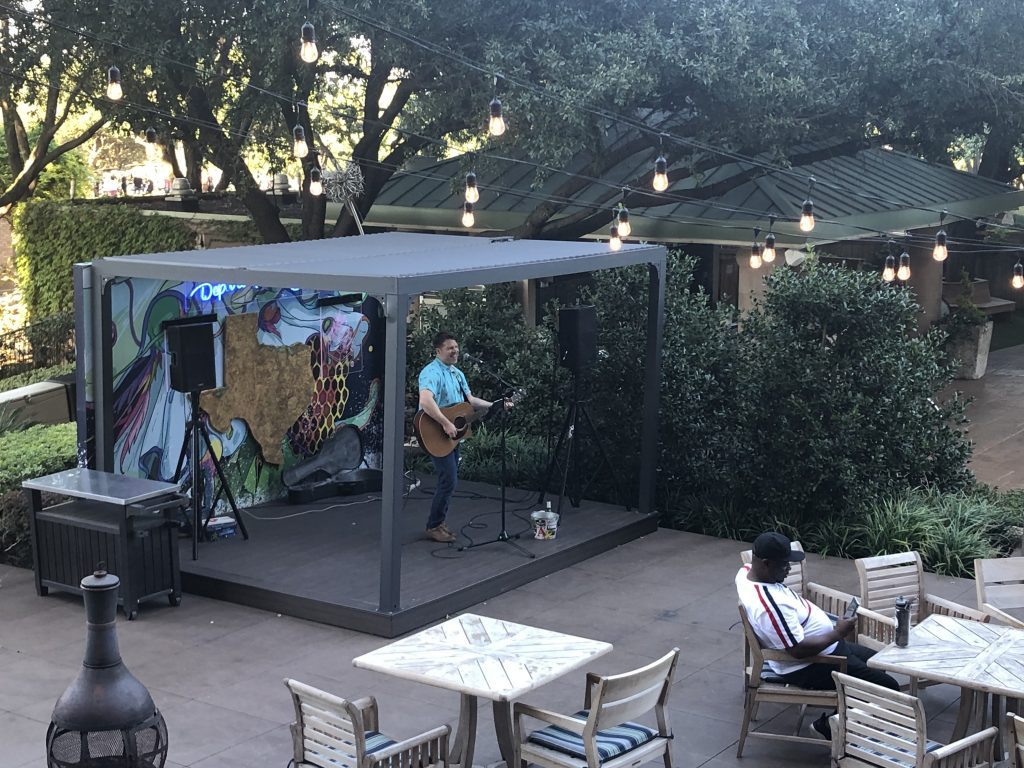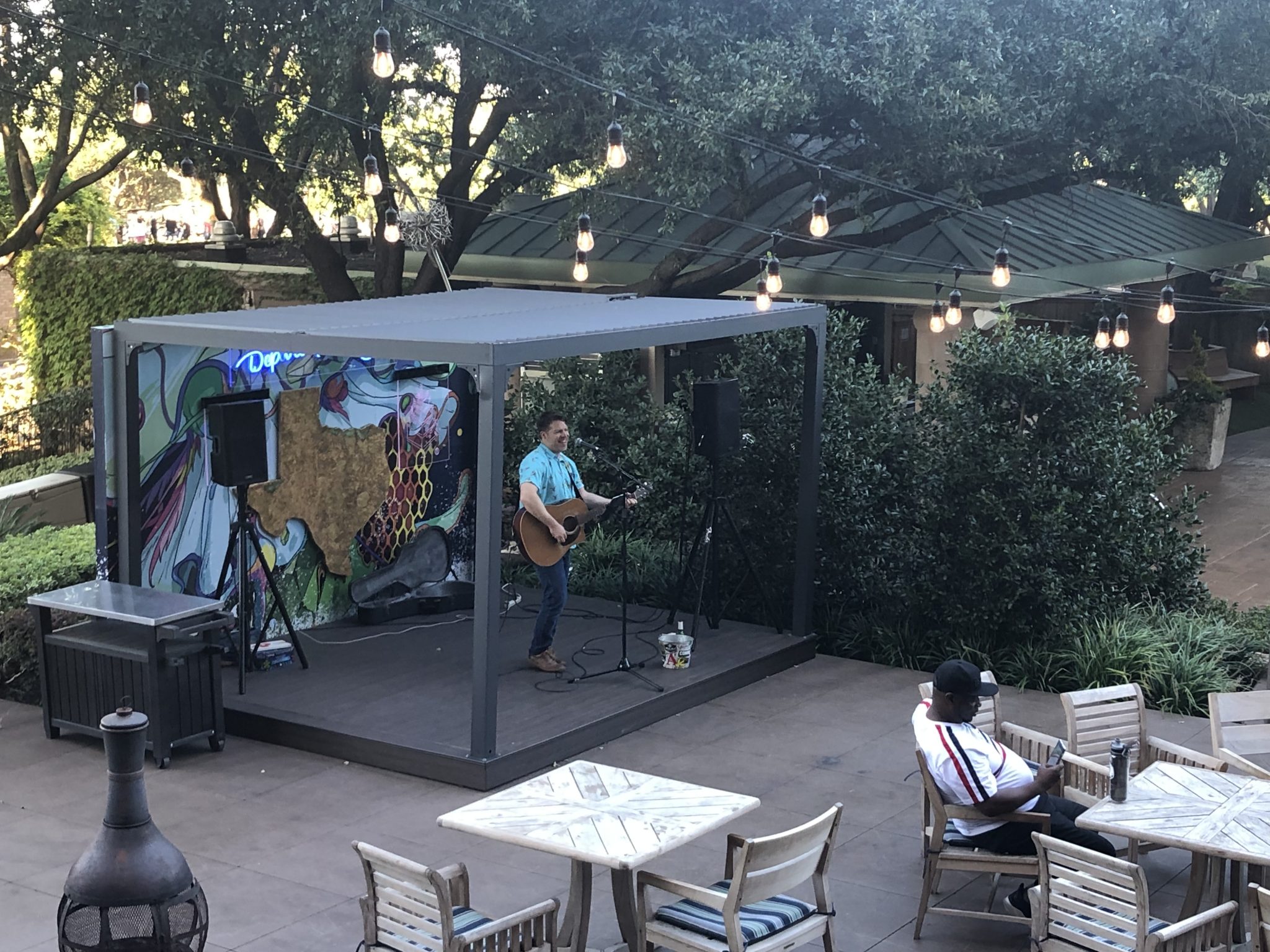 It was the perfect place to kick back and relax for a bit before dinner.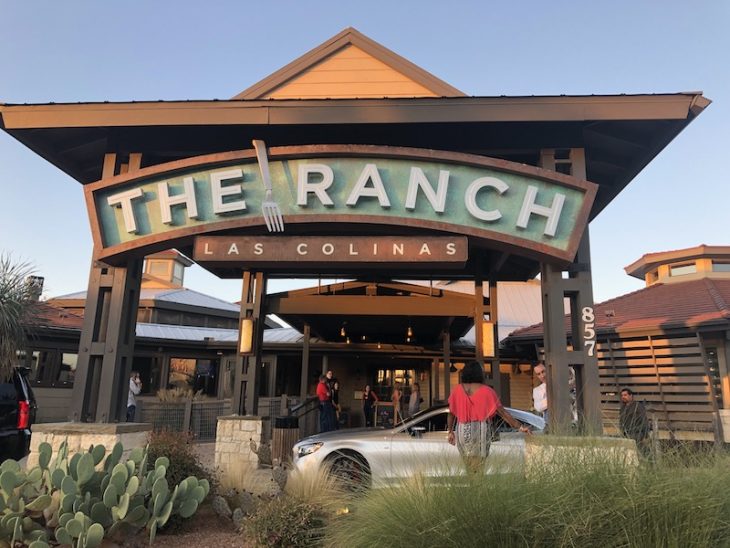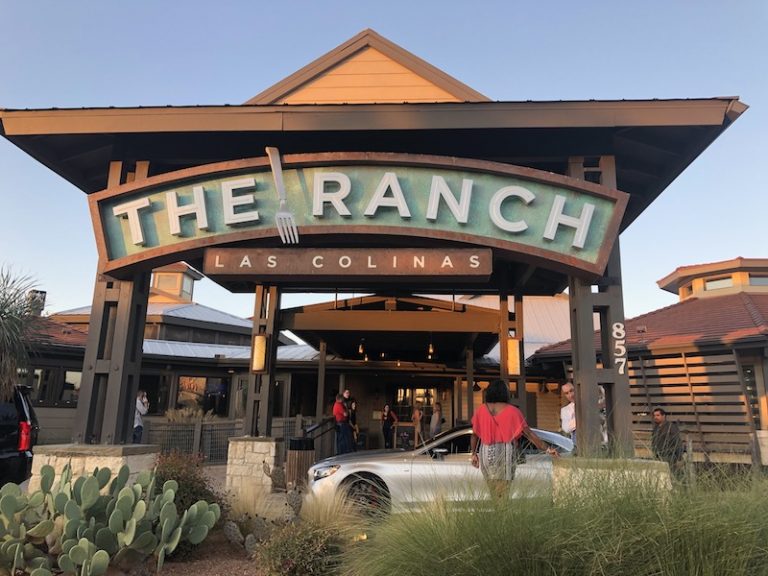 The Ranch – You haven't officially dined in Irving until you've dined at The Ranch.
This is quintessential Texas and you won't want to miss it!
An incredible steakhouse with some of the tastiest sides and a warm, western decor with an ambiance that will make you want to come back again and again.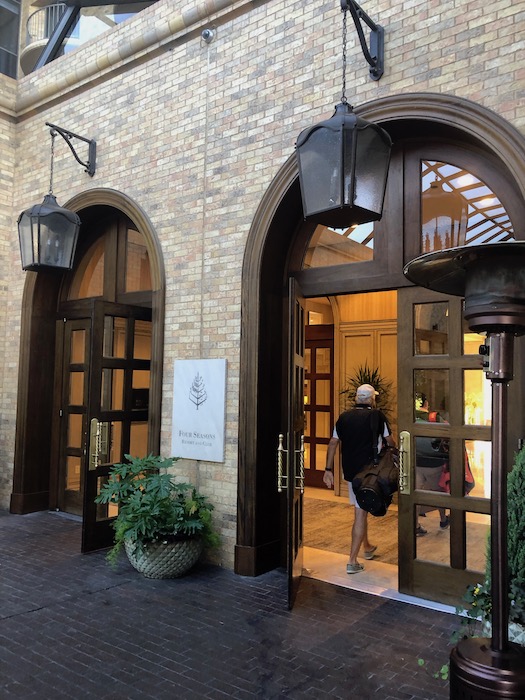 LAW – LAW is located at the Four Seasons Resort has one of the most elaborate brunches I've had the opportunity to enjoy.
A plethora of hot, made to order, dishes, seafood, desserts, specialty coffee, mimosas and so much more.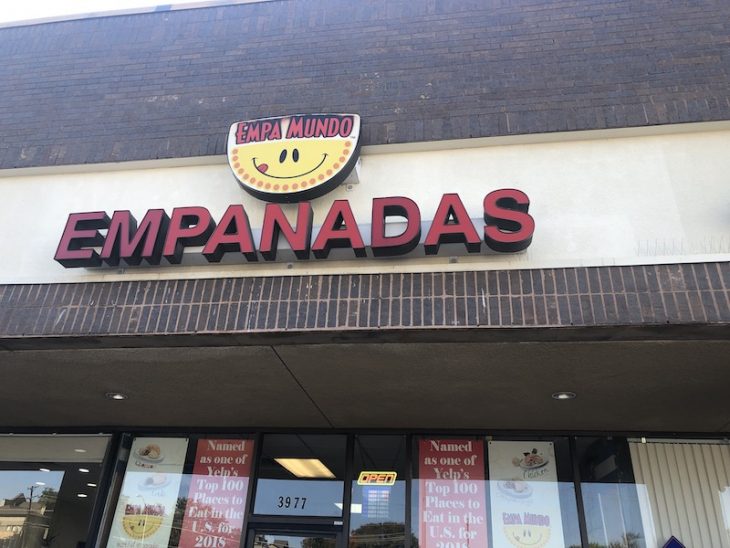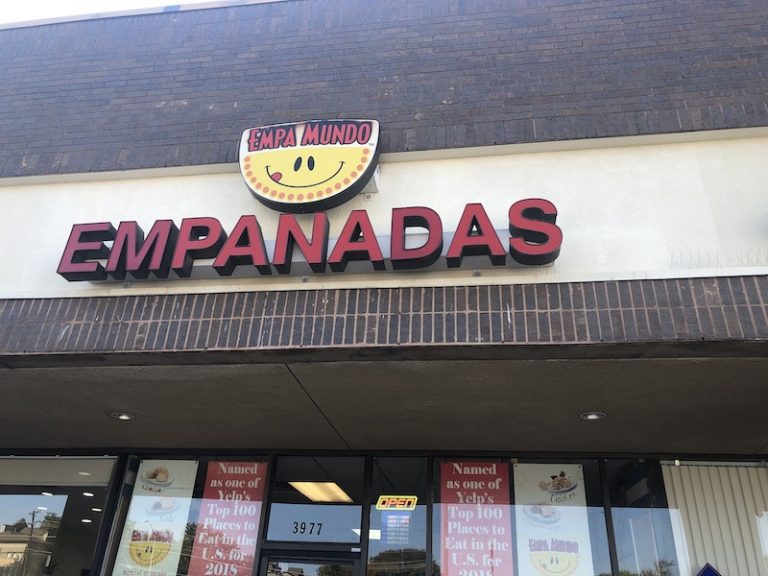 Empa Mundo– You'll find the best empanadas at Empa Mundo. A small restaurant with mostly take out service they are serving up hand made empanadas in 18 different varieties.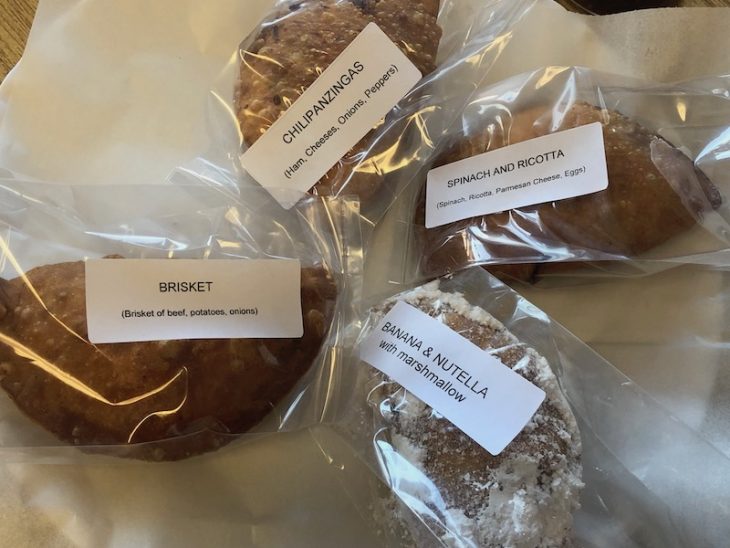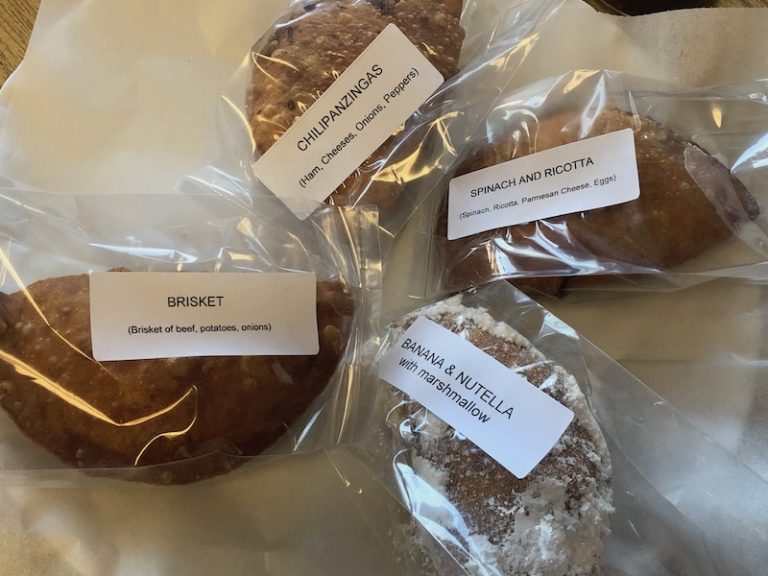 I recommend ordering a variety and sharing them with friends. This is an inexpensive meal since each empanada is only $3. We tried the Texas brisket, Chilipanzinga, banana and Nutella, spinach and cheese. All of them were fantastic!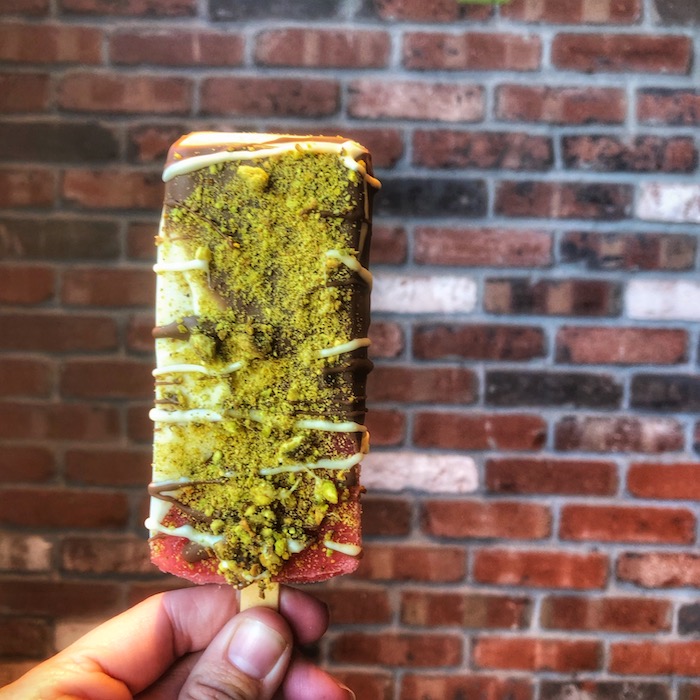 Pop-Factory – Serving up artisanal popsicles. Fruit pops, milk pops, stuffed pops and even boozy pops the Pop Factory has something for everyone. The Pop Factory will customize your popsicle to create your favorite flavor combination.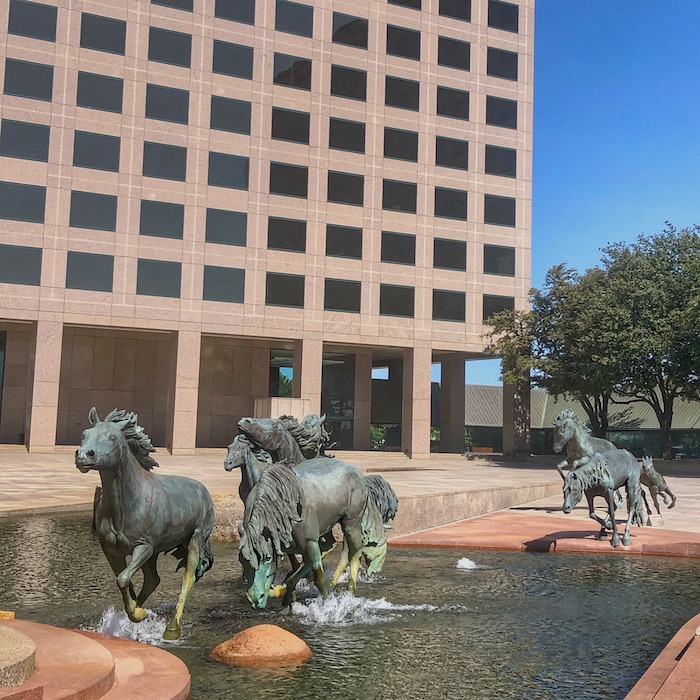 Don't Miss
Iconic Mustangs – You can't go to Irving without seeing the iconic Mustangs. These giant bronze animals are a tribute to the free spirit of Texas and live in the plaza in front of the Mustangs of Las Colinas Museum & Sculpture.
There is so much to see and do in Irving that you'l definitely want to spend a weekend. Plan a minimum of 2 nights, but you might want 3 depending on when you'll arrive and when you have to depart. You'll want to make sure you have time to enjoy without rushing. Go. Have fun and make some epic memories in Irving, TX.
Pin Things To Do in Irving to Pinterest