These easy parmesan breakfast potatoes are a classic addition to a morning breakfast. These taste great cooked up in a cast-iron skillet, but any fry pan will do the trick.
You could even toss it all in your air fryer and let them get crispy while you're making the eggs to accompany the potatoes.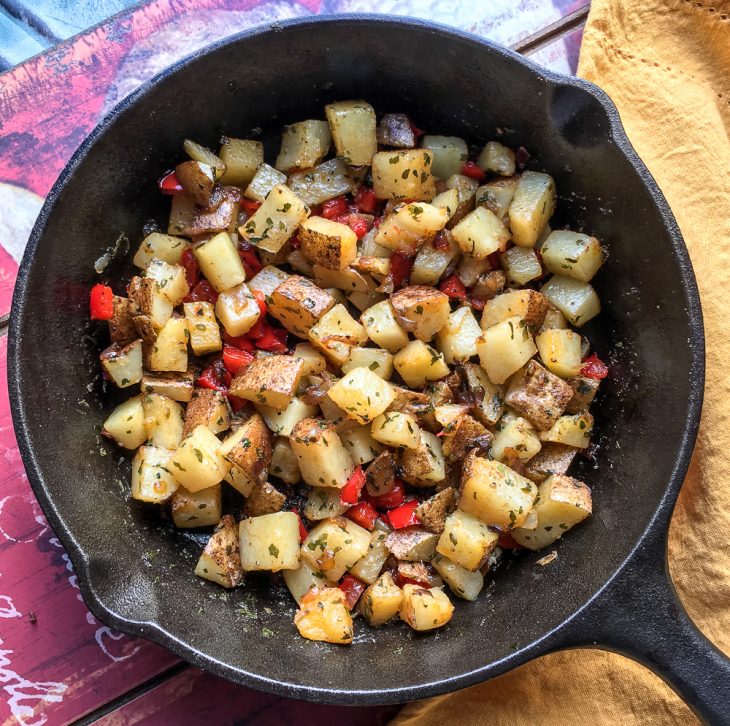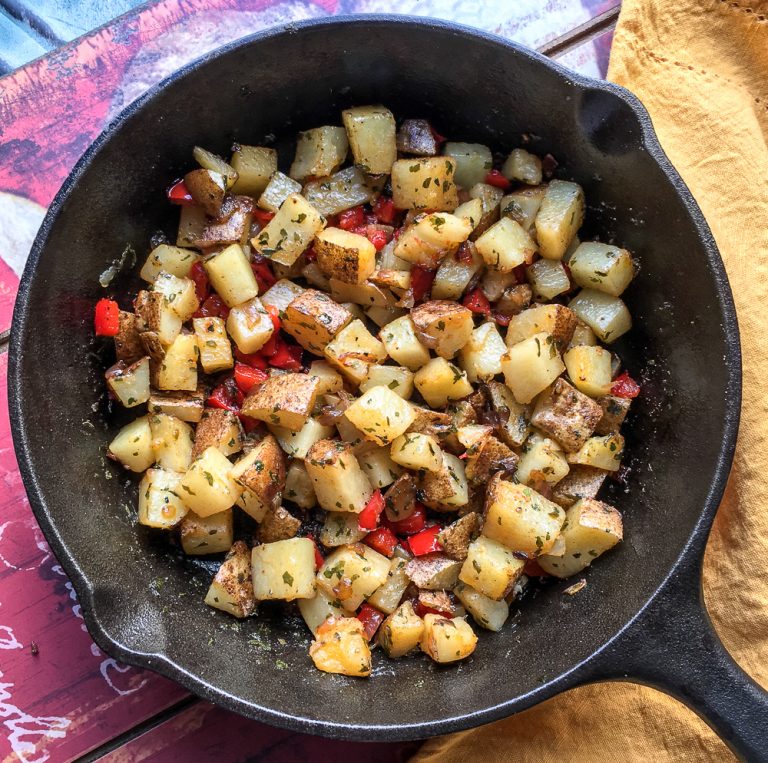 I love serving these with eggs over medium, but anyway you'll like your eyes is perfect. Not pictured, but another great addition to this breakfast is a couple of fresh slices of tomatoes, lightly salted.
Another additional side could be slices of your favorite fruit. However, you decide to plate up your easy parmesan breakfast potatoes you're going to love them.