There are lots of gimmicks out there on how to "travel for free" or "get paid to travel" but let's be real. FREE travel doesn't really exist, but with the Dosh App, there is a way to earn money back when you travel.
Kinda the same thing, right?
Even as a travel writer I have more out of pocket travel expenses than I'd like for press trips, which usually cover most, but not all expenses.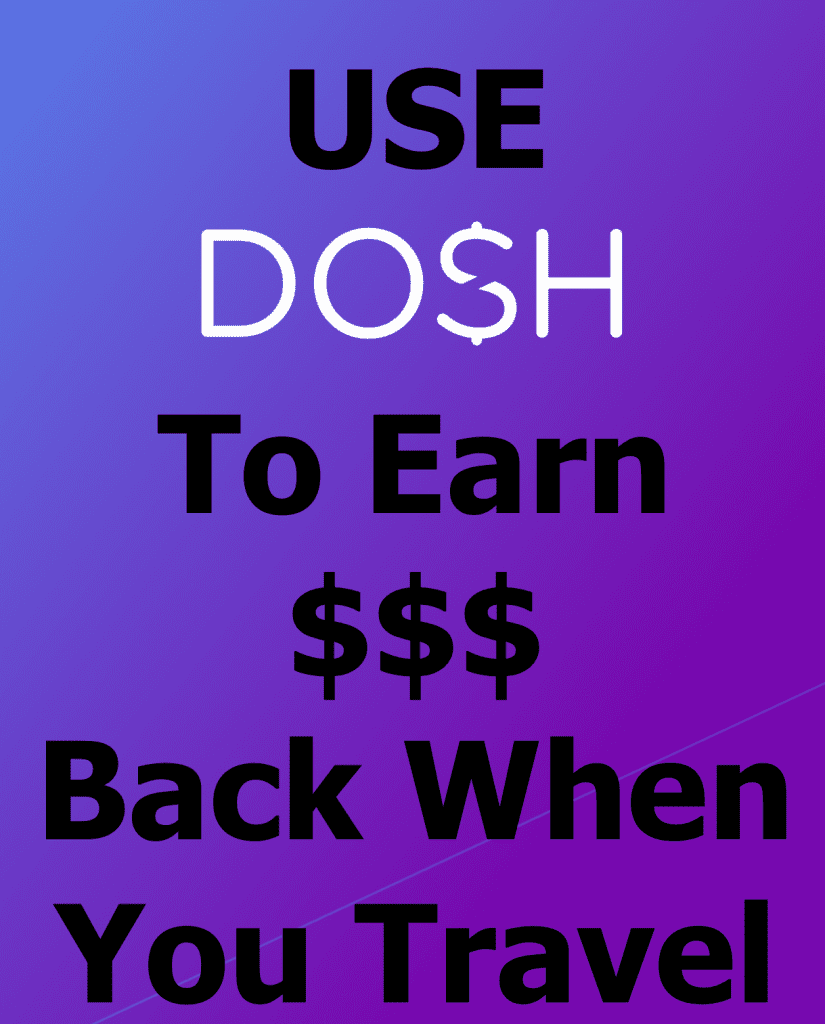 On top of that, once I complete the "free" press trip I then spend days, sometimes weeks, editing images, writing content about places I visited and pitching stories to publications.
So that "free" trip is far from free. Just saying. In case y'all had any misguided notions about "press trips" 🙂
HOW TO EARN WITH DOSH APP?
Here's the quick and easy answer on how to earn with Dosh App:
Connected your credit card to your Dosh Account
Pay for your hotel and meals with credit card
A percentage of the money you spend is transferred to your Dosh account
Transfer money to your bank account
Happy Travels!
Dosh Hotels and Dosh Hotel Booking with the Dosh App
The Dosh App is a quick and easy way to book your hotel stays and then, once your stay is complete, receive a percentage of money back.
At first, I was a bit hesitant because you have to tie your credit card to your account, but for you, dear readers, I took a chance.
I was signed up and had my first hotel booked within minutes.
The Dosh App has connections with hotels in any destination you may want to visit.
I checked for hotels in all my favorite spots and there were hotels listed each and every time.
I eventually settled on booking my hotels in Detroit because I LOVE that city!
Three nights booked with the app in minutes and, just to confirm that everything went through, I called the hotels the next day to confirm my reservations.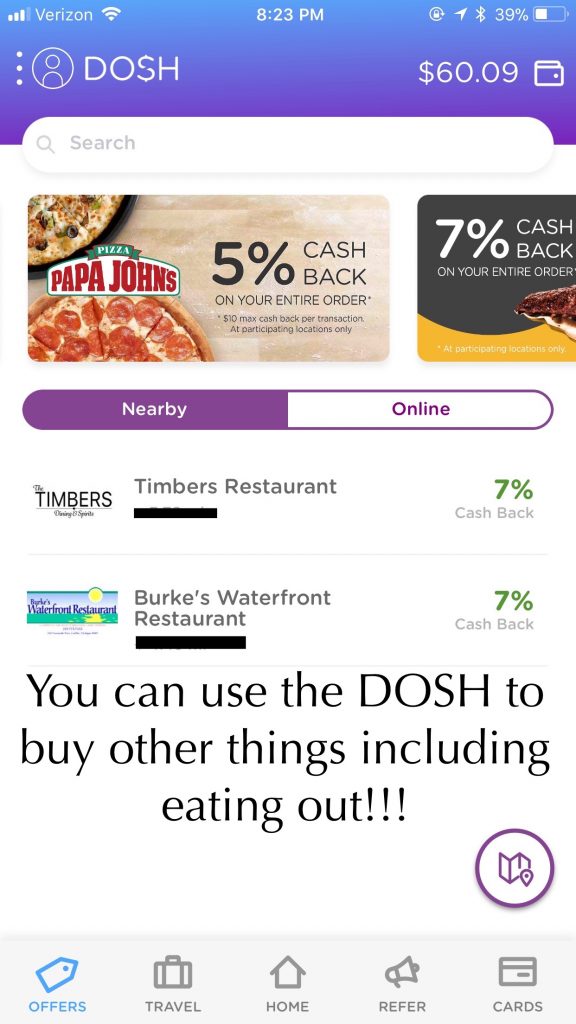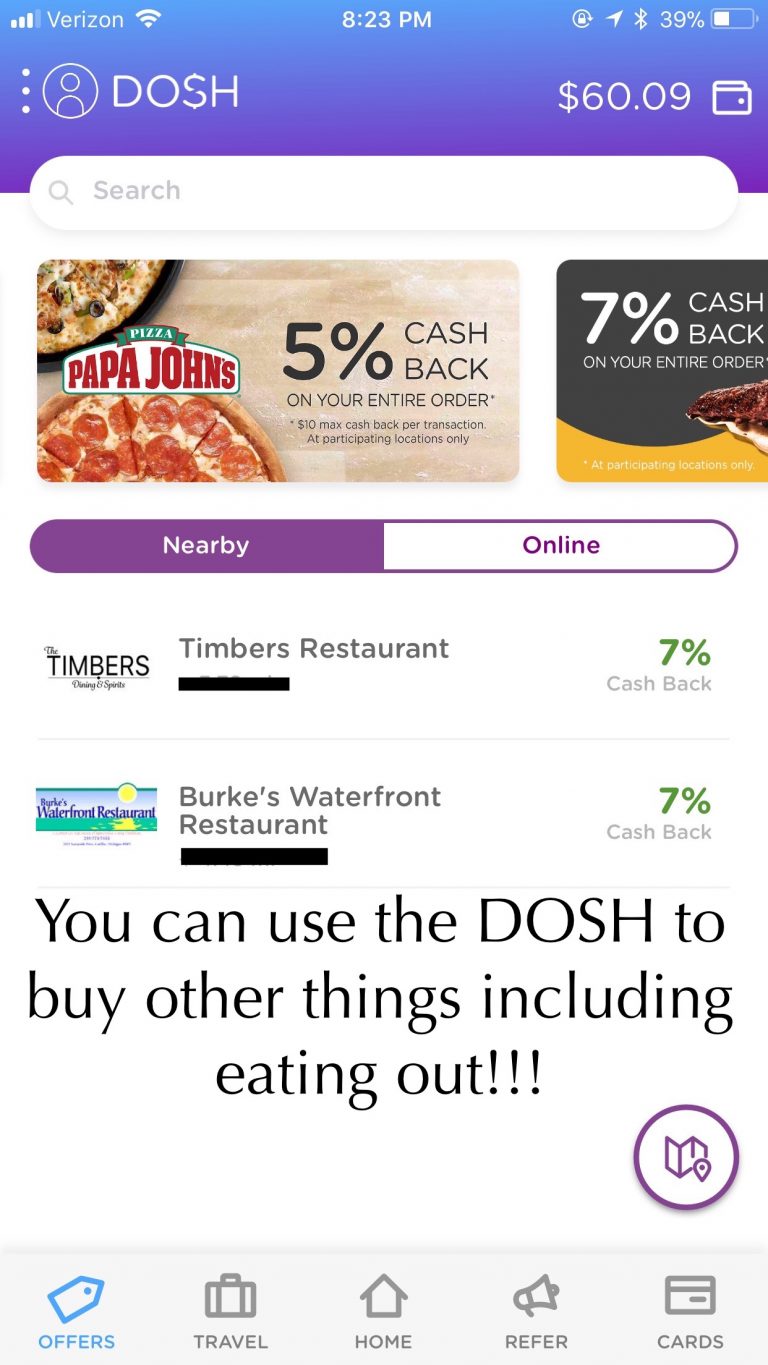 Plus you can use Dosh to earn cashback on other purchases like food!
If you are traveling with teens this is going to be a great way to earn some money back from feeding them.
Once you've booked your hotel your reservation stays in the app under "my bookings" for easy reference.
If you are driving to the hotel simply tap on "my bookings", tap on your reservation to open it and then tap "open in maps" and just like those directions to the hotel appear on your phone.
It also tells you how much you earned from that booking.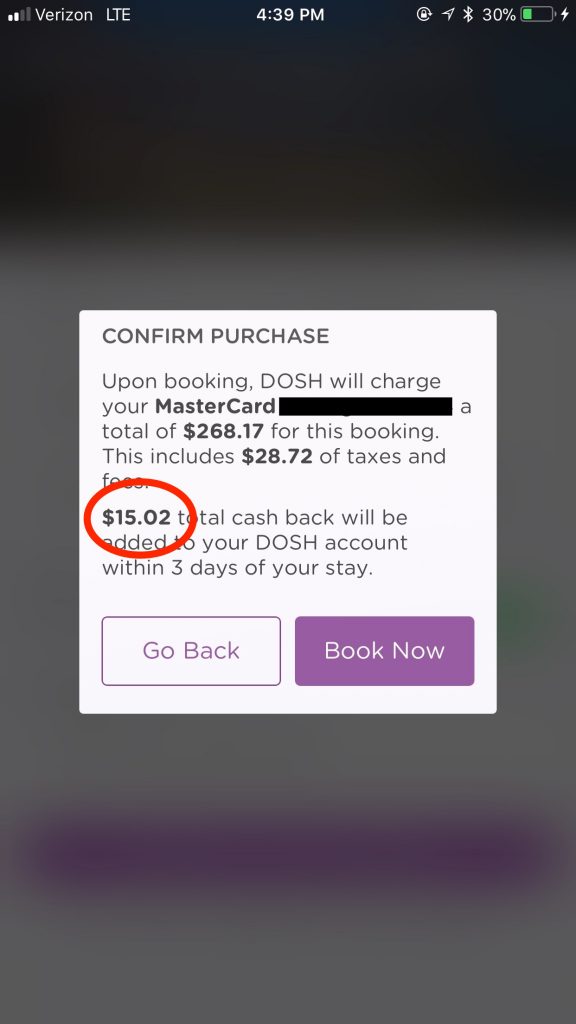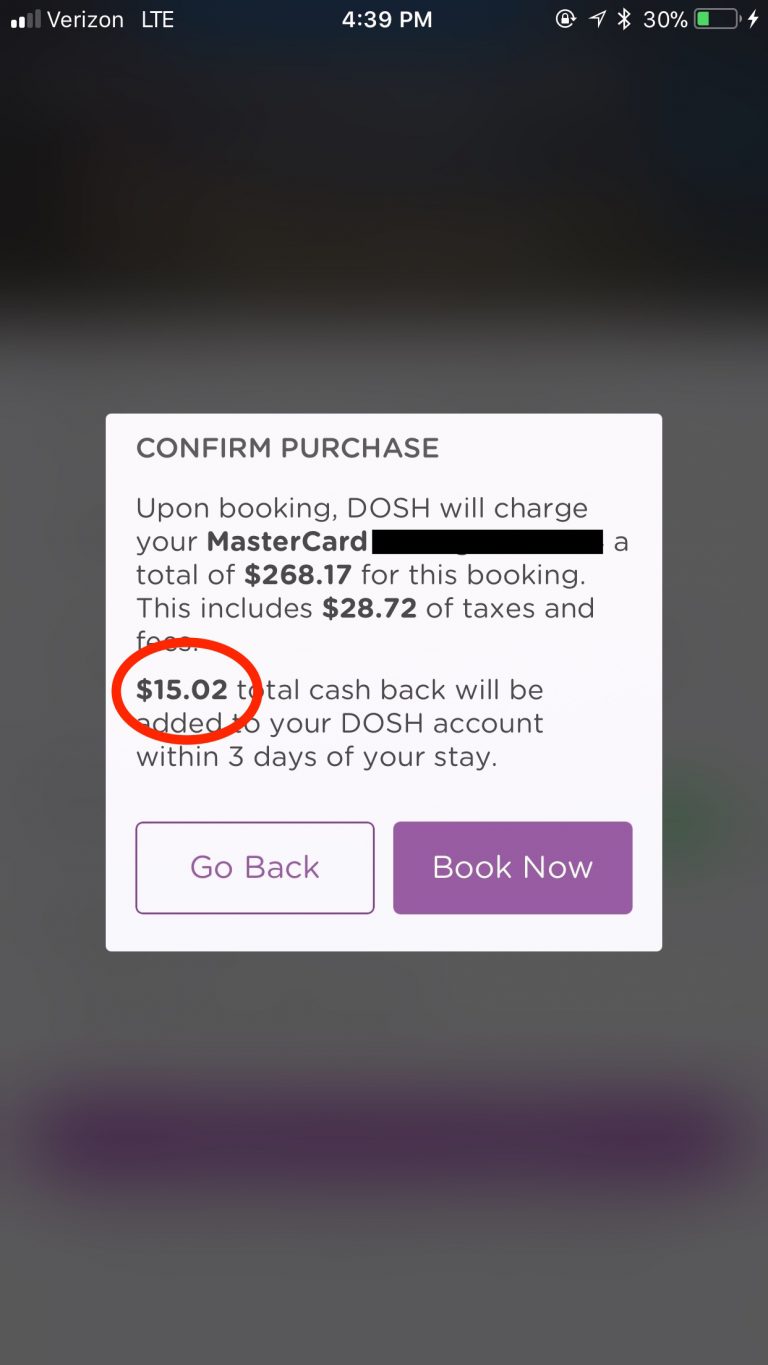 HOW MUCH MONEY CAN YOU REALLY EARN ON DOSH APP?
Well, it depends on multiple variables.
Cost of the hotel, percentage back being offered, etc.
As a bonus, you'll earn a $25 bonus when you book and stay at your first hotel. So, a 3-night stay netted us $75.11. Not too shabby!
That's $75 I wouldn't have had before Dosh.
HOW DO YOU GET YOUR CASHBACK ON DOSH APP?
To access the cashback you have the choice of transferring to your Paypal account (my choice) or your bank account. A few simple clicks and BAM, money has been transferred for you to spend on more travel or whatever you'd like.
WHAT ARE YOU WAITING FOR?
Why wouldn't you want to earn money back from your hotel stays?
Go, sign up and download DOSH, and start earning money back from your next trip now.