You may consider driving right past Strasburg on your way through the Shenandoah Valley but I have six reasons you should slow down and visit the town of Strasburg. Strasburg is home to an incredibly vibrant, yet small, community that is hard at work bringing in world-renowned artists to paint the town with the help of Staufferstadt Arts.
Strasburg: Contemporary Art In Unexpected Places
Five murals currently adorn the Strasburg with the sixth being added this fall. The goal is to have three additional murals painted in town each year. Staufferstadt Arts are off to a great start and I can't wait to see what happens next.
The man, women, child mural was created by Alice Mizrachi. Alice is a contemporary artist and art professor in NYC. She brought the town's wall to life with her rendition of a family. I love all the details in this mural. When you visit be sure to look for the little boy in a window and an owl on a branch.
These two murals are displayed side by side and created by artist, Erik Burke. Mr. Burke resides in Reno, NV and creates place-specific murals throughout the world. He created the image of the older couple holding an infant with spray paint #MindBlown. He used latex house paint to create the blue and white river scene.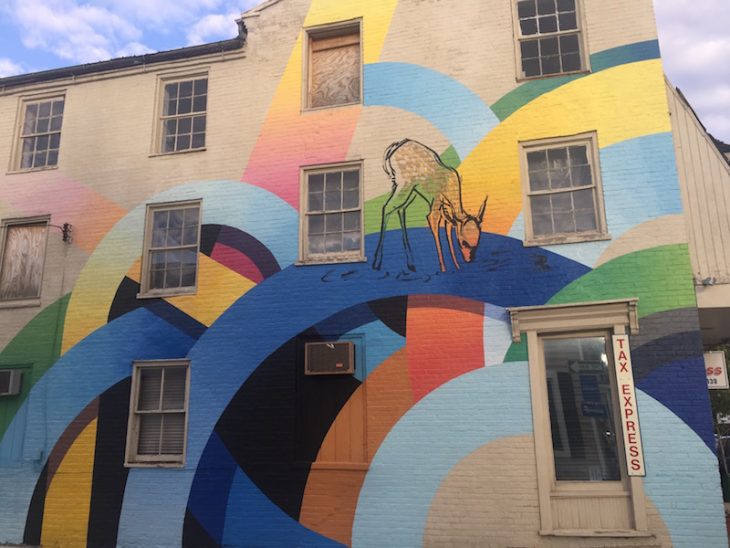 The most recent mural was created by David and Desiree Guinn from Philadelphia. Desiree works to bring art education to her community through murals and art lessons. David originally studied to be an architect but instead pursued a career in the arts. He's painting the world one mural at a time and currently has over 35 murals around the U.S.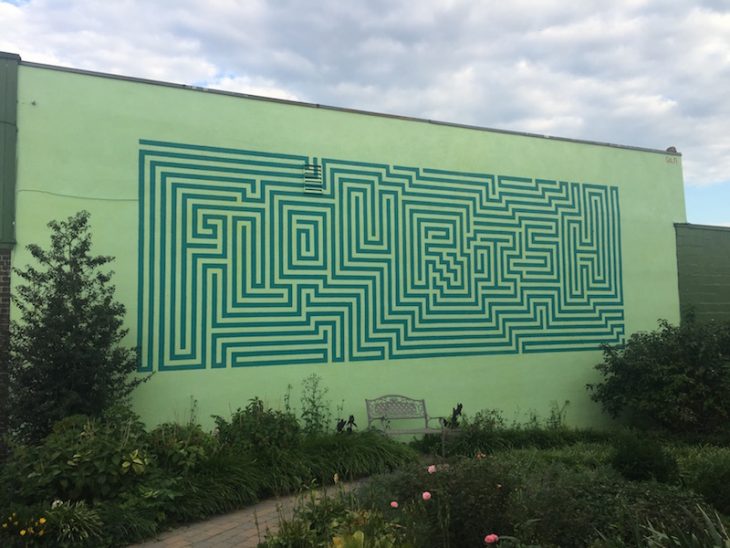 This was the first mural installed in Strasburg. It was designed and painted by Ann Lewis, who is best known for her politically charged work on public spaces. She intricately wove the word Flourish into this art piece. I love the simplicity yet complexity of this wall.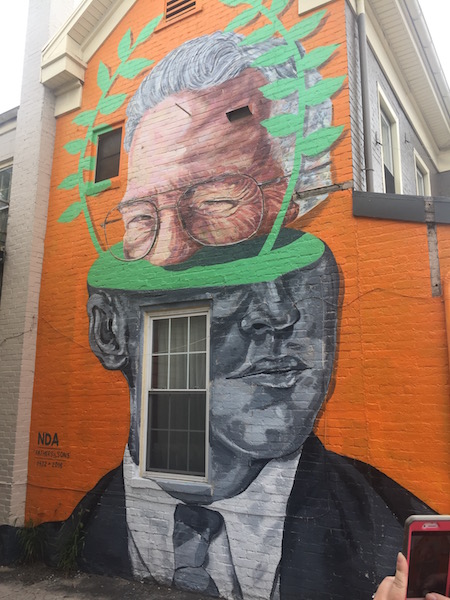 This is a really interesting mural when you know the backstory. This is a portrait of a father and a son, Charles & Ralph. However, it's not your typical father and son portrait. In this edition, the father is the black and white portrait on the bottom painted from a 1933 photo when he was a young man and the top is his son as an elderly gent in 2016. I adore the juxtaposition of these portraits. This piece was created by artist, NDA from Philadelphia who known for his vibrant use of colors and has murals across the world.
WHERE TO EAT IN STRASBURG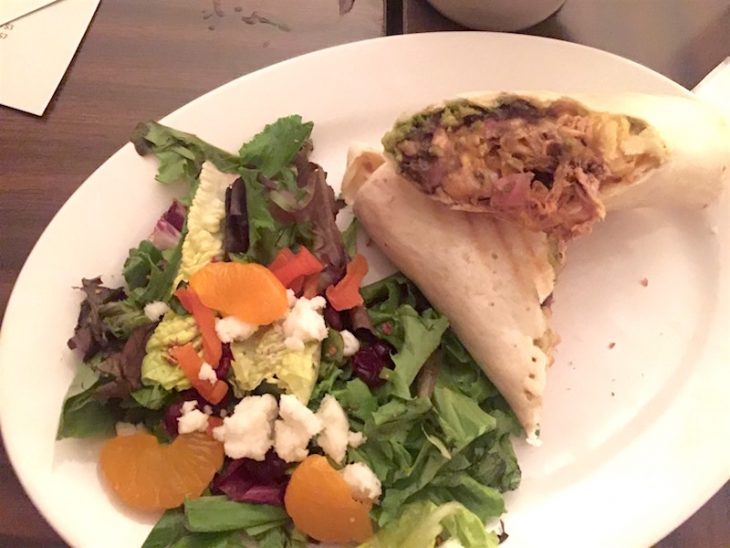 After you finish your art walk be sure to stop by Cristina's Cafe for a bite to eat.  A Mexican flavor inspired menu will have you tempted to try everything. I finally settled on Cristina's Crazy Cuban Burrito and it was a perfect choice.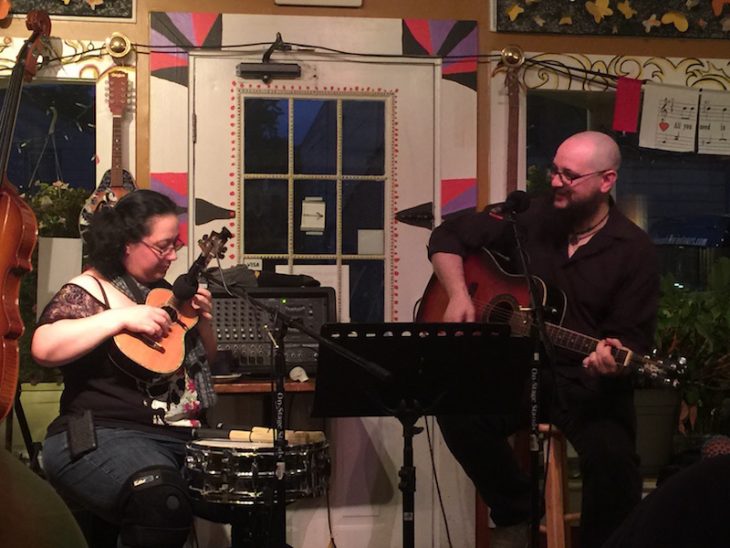 If you are lucky enough to be in the area on a Sunday evening be sure to stop in at Cristina's between 6-9pm for their open mic night.
I'd like to thank Shenandoah County, VA for hosting my trip to the region. Learn more about Shenandoah County and Strasburg here.