Halloween is quickly approaching, but did you know that we can thank the Irish for a lot of our Halloween traditions including these five Halloween cocktails. I know I love this time of year and Halloween is just one of the many reasons I enjoy Fall.
Did you know that Halloween was a celebration held to mark the end of summer and beginning of winter on the night of October 31st. It was believed that this time was the bridge to the world of the dead.
The reason we dress up is to trick the evil spirits and trick or treating started when people left food outside their houses as an offering to the unwelcome spirits hoping they would take the food and not enter the house.
Let's celebrate the season with one of these 5 delicious Halloween cocktails!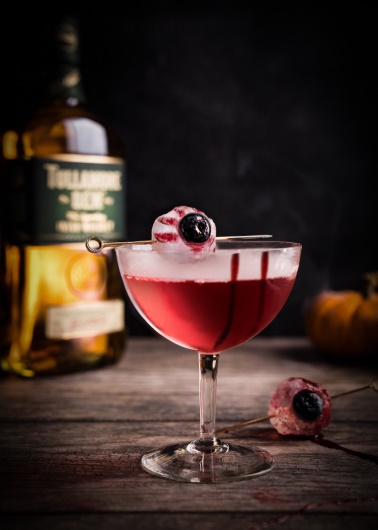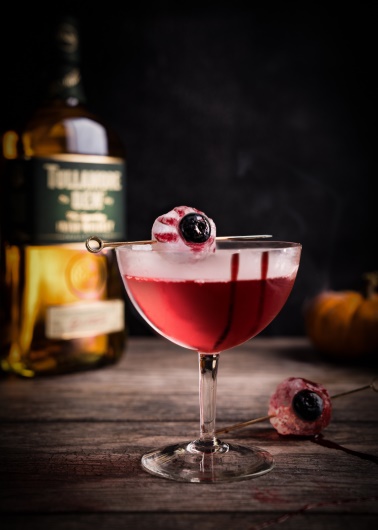 Vampire's Weakness (a Boulevardier)
This cocktail is inspired by the 1897 horror novel written by Irish author Bram Stoker, famous for introducing the Transylvania Vampire Count Dracula.
Mix together:
1 oz Campari
1 oz Sweet vermouth
1.25 oz Tullamore DEW
Garnish:
1 Bloodied Eyeball – Made using a Lychee, a blueberry and fruit preserves which create the veins.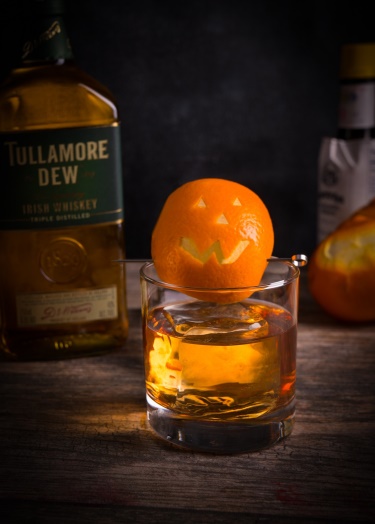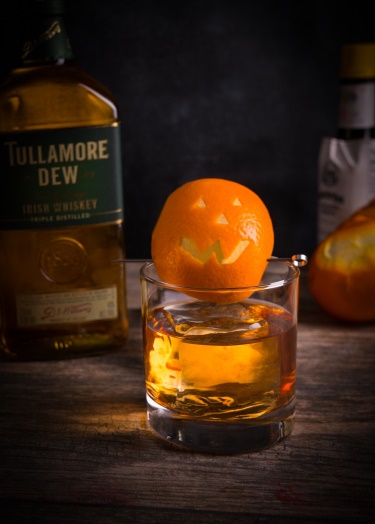 Pumpkin Fright (Irish Old Fashioned)
2 oz Tullamore DEW Irish Whiskey
.75 oz Bénédictine
2 dashes Angostura bitters
2 dashes Orange bitters
Garnish:
Orange slice, Pumpkin Face Garnish
If you prefer a fruitier cocktail, then the Bloodline made with Solerno Blood Orange Liqueur is just the cocktail for you to celebrate Halloween!
The versatile spirit of Solerno can be used as a base spirit as well as a modifying sweetener and shines equally in modern interpretations of both classic cocktails and original creations.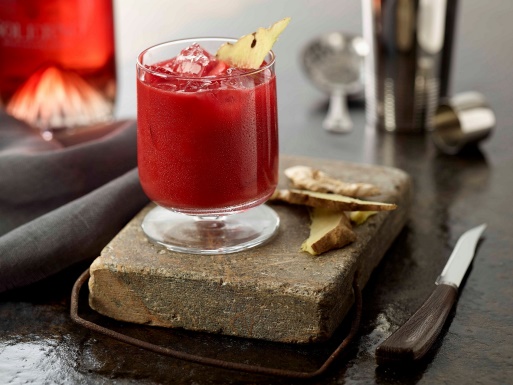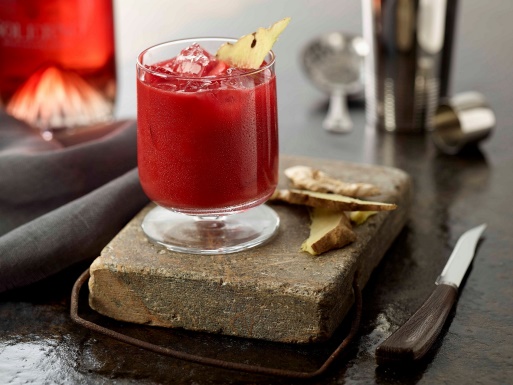 Bloodline
1 oz. Solerno Blood Orange Liqueur
1 oz. fresh beet juice
1 oz. fresh carrot juice
1 oz. fresh orange juice
.5 oz. fresh lemon juice
.5 oz. fresh ginger juice
Garnish:
Slice of fresh ginger
Roll ingredients with ice in a shaker and strain over fresh ice in a rocks glass.
Pumpkins and Halloween go hand in hand. Enjoy this festive pumpkin cocktail featuring Drambuie, a full-strength, premium Scotch liqueur made with aged Highland whisky, heather honey, herbs and spices. www.drambuie.com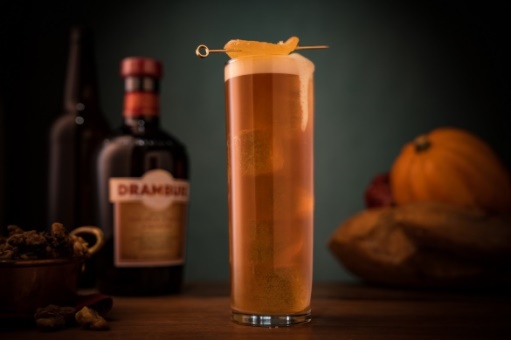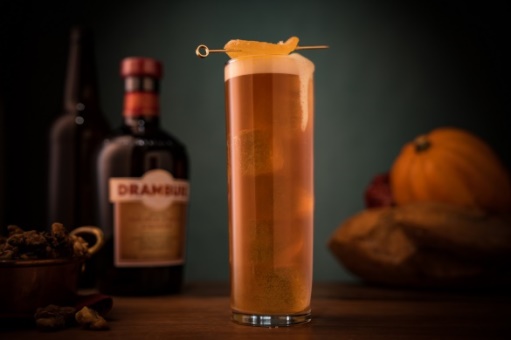 Pumpkin Ginger Shandy Gaff
1½ parts Toasted Walnut-Infused Drambuie*
½ part Monkey Shoulder Scotch
¼ part Lemon Juice
¼ tsp Fresh Ginger
4-5 parts Pumpkin Ale
Garnish:
Skewered Candied Ginger
Serve in long glass
* Toasted Walnut-Infused Drambuie- Toast nuts over medium heat until browned and you can easily smell toasted aroma. For every 1 part of Drambuie add 1/2 part of Toasted nuts. Let infuse in airtight container for 24 hours. Strain and reserve for use.
There is nothing quite like the crisp fall air, except for maybe the air in Borgarnes, Iceland, where Reyka Vodka is distilled.
This coastal village has some of the world's cleanest air, which pairs well with pure arctic spring water filtered through natural lava rocks. www.reyka.com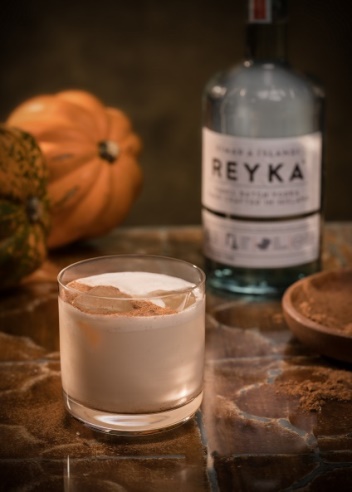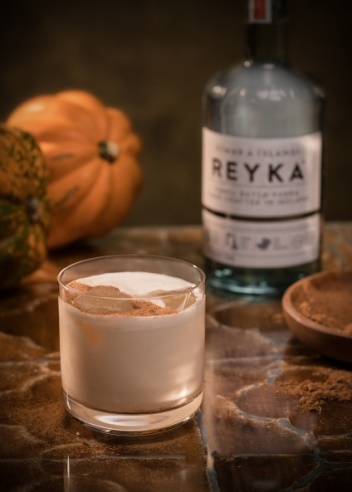 Pumpkin Spice Lebowski
2 parts Reyka Vodka
1 part Coffee Liqueur
1 part Heavy Cream
½ tsp. of Pumpkin Pie Spice
Garnish:
Cocoa Puffs
Combine heavy cream and pumpkin pie spice into cocktail shaker and shake. Add Reyka vodka and Coffee Liqueur and shake with ice. Serve on the rocks.
More Cocktails To Try:
Black Cherry 75 Vodka Cocktail Recipe
It's Time To Make Cherry Bounce
Pin Halloween Cocktails To Pinterest