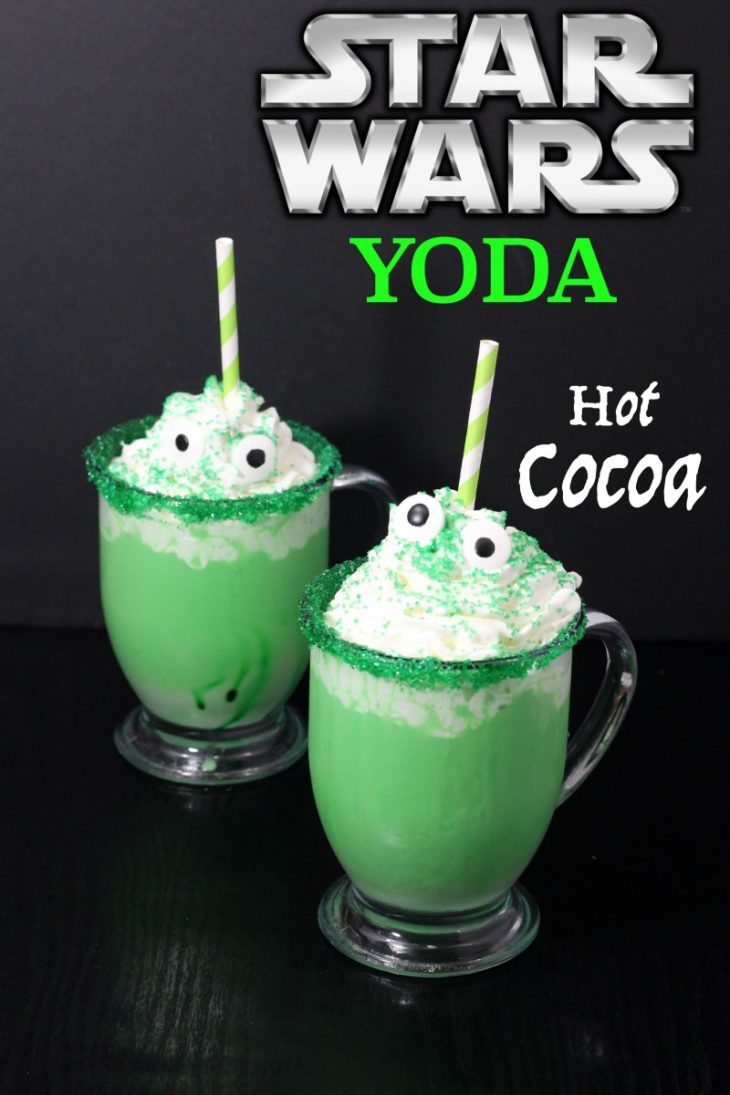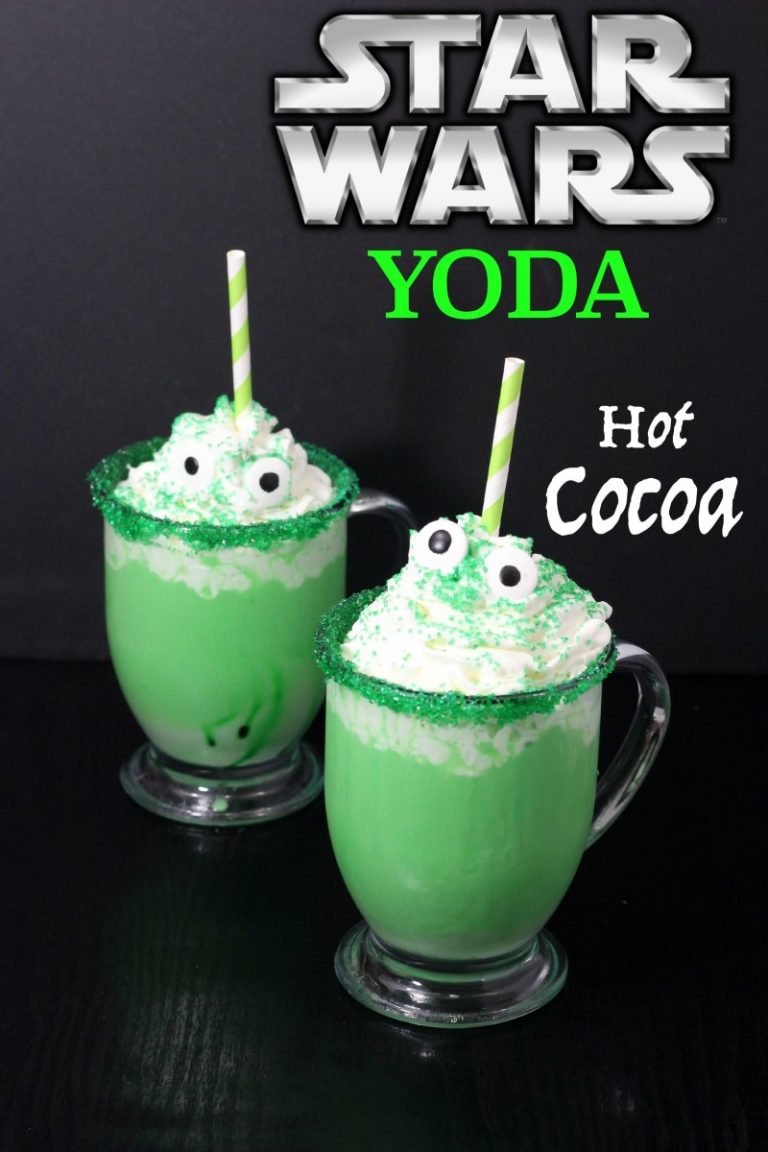 Note: Thanks for the United Dairy Industry of Michigan for sponsoring this post. Their sponsorship means we can buy more light sabers 🙂
Calling all Star Wars fans!! Here is a fun hot cocoa that you'll want to make again and again…I mean, really, who doesn't love everything Star Wars? The kids will think you are the most awesome parent ever when you serve Star Wars Yoda Hot Cocoa up during the long cold days of winter.
Note, if you have a child that is lactose intolerant you can use lactose-free milk in this recipe and it taste the same. Lactose-free milks are real dairy. They just add the natural enzyme lactase to the milk so that those that are lactose intolerant or sensitive can break down the lactose in the milk.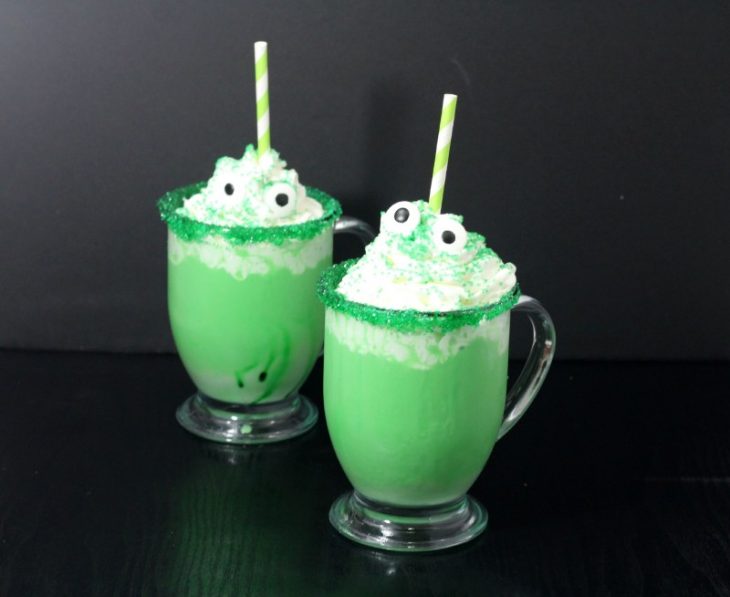 Anyways, the Yoda Hot Cocoa is a fun drink for the kiddos and adults alike. I recommend drinking it while watching the Star Wars IV: A New Hope. Going to pull the "back in my day" card, but this, in my mind, is actually the first Star Wars movie and not the fourth. I remember going to the drive-in (remember those?) when I was very young to watch it. So it was the first Star Wars movie released even if it is the fourth in the series 🙂
Yoda Hot Cocoa Recipe
4 cups of milk of your choice including lactose-free milk
1 tsp. vanilla extract
8 oz. white chocolate chips
2 drops of Green food coloring
whipped cream
2 Candy Eyes
Green sprinkles
Dip the glass in water then in green sprinkles
Stir together milk, vanilla, food coloring and white chocolate in a medium saucepan.
Cook over medium-low heat, stirring often until the white hot chocolate comes to a simmer and melted.
Do not let it boil
Remove from heat and serve immediately, topped with whipped cream and sprinkle the green sprinkles and add 2 eyes