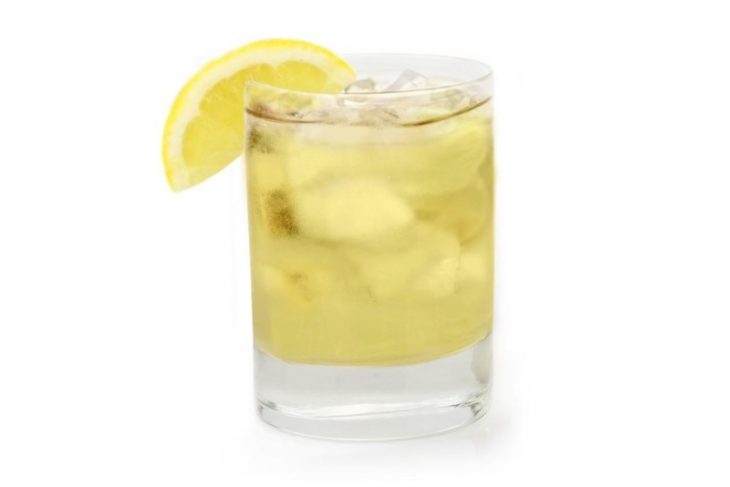 The holidays are right around the corner which means lots of parties. One way to make bar tending less of a chore during those occasions is to serve a delicious punch. Here are two that will make any party brighter. Introducing Cruzan Blueberry Spritz Punch and Cruzan Strawberry Rosemary Punch. Just grab a large, clean punch bowl or pitcher and mix up ingredients you, most likely, have on hand.
Just make sure to mark the alcohol punch so the kids don't mistake it for their punch. A high counter away from little fingers usually does the trick!
Cruzan® Blueberry Spritz Punch
Ingredients:
12 parts Cruzan® Blueberry Lemonade Rum
8 parts Sauvignon Blanc
4 parts Soda Water
3 parts Fresh Lemon Juice
2 parts Simple Syrup
Method:
Combine all ingredients except soda water in a pitcher. Chill in refrigerator for one hour. At service, add ice to pitcher and top with soda. Garnish with lemon peels. (serves 6)
Cruzan® Strawberry Rosemary Punch
Ingredients:
1 bottle Cruzan® Strawberry Rum
6 parts Fresh Lime Juice
24 parts Ginger Ale
6 Rosemary Sprigs
Rosemary Ice Blocks (*See Additional Recipe Below)
Method:
To prep, pour rum into a punchbowl and add 4 sprigs of rosemary. Give it a quick stir, making sure to fully immerse the rosemary. Let the mixture sit for one hour at room temperature. After one hour, remove the sprigs of rosemary from the bowl and discard them. Next, add the lime juice to the rosemary-infused rum and chill in the refrigerator until you're ready to serve. To serve, add rosemary ice block and ginger ale to your rum punch mixture. Serve over ice in a punch glass. Garnish with a small piece of rosemary sprig. (serves 8)
*Rosemary Ice Blocks Method:
Fill a couple of round plastic containers with water and a couple rosemary sprigs and put it in the freezer. When serving your punch, float the ice blocks in the punch bowl.
What is your favorite holiday cocktail?