Take the scenic route an hour east of Atlanta and eight miles south of Athens to Watkinsville, Georgia, for exploration, entertainment and outdoor fun that can be enjoyed through every season.
There's something special about discovering a smaller-sized town and countryside not far from home yet far enough to stay overnight.
Here visitors can pick buckets of flowers and berries, play in a pumpkin patch, discover a treasured covered bridge, follow an antique trail, explore delicious local dining and more.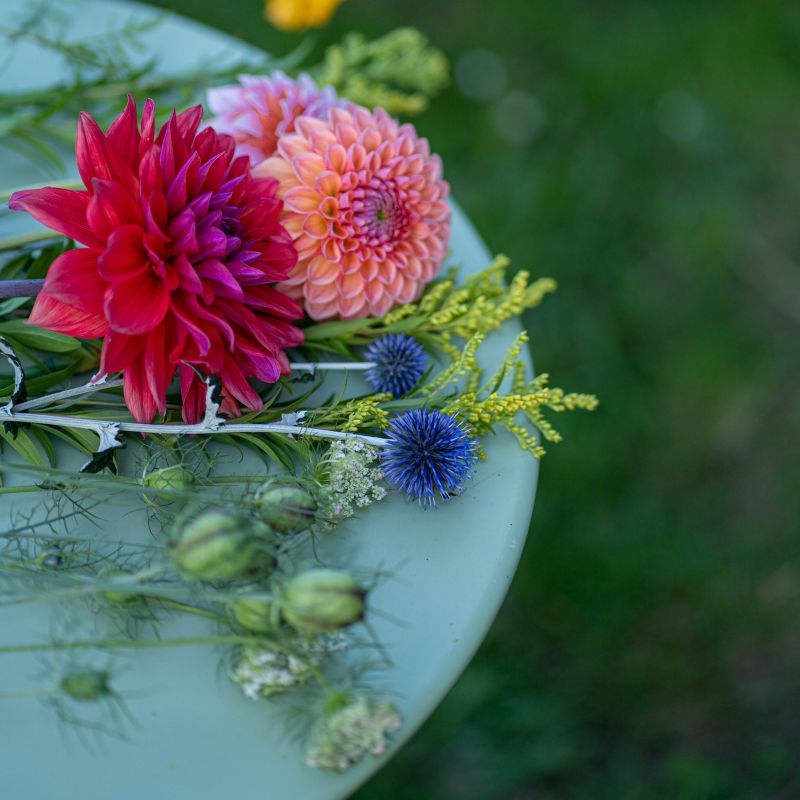 Located in Georgia's Historic Heartland region, the county seat is Watkinsville, a manageable-sized, charming town with historic architecture, quirky touches, a lively arts and music scene and food that keeps taste buds satisfied.
Affordable and laid-back, Oconee County is a great basecamp for University of Georgia activities in Athens.
Year-round special events, such as the largest pottery sale in the Southeast and festivals through December, mean it's always a good time to visit.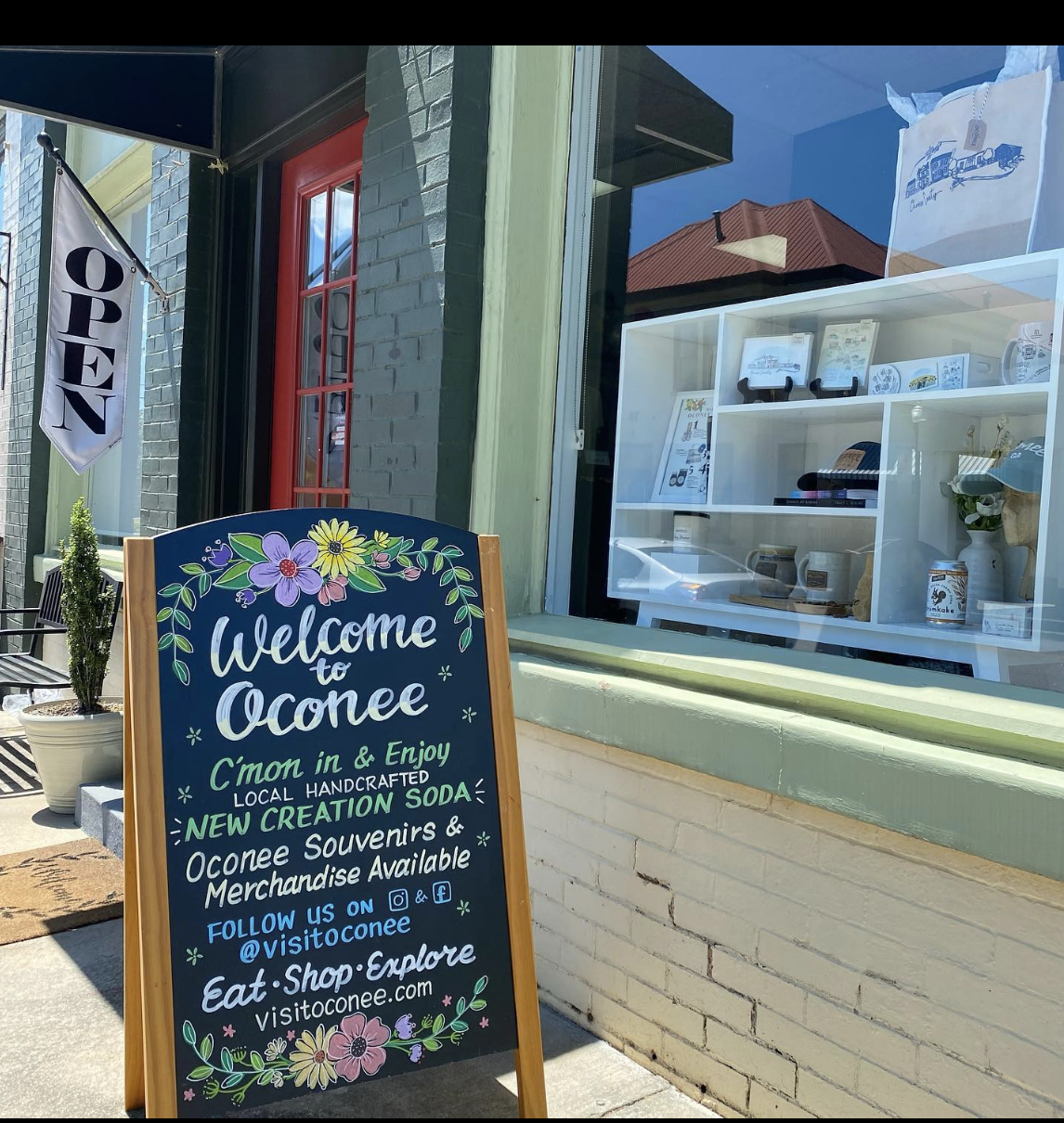 FUN THINGS TO DO IN WATKINSVILLE
Start at the Oconee County Welcome Center in historic downtown Watkinsville where experts offer personalized itineraries, dining and shopping recommendations, historic spots and lodging ideas.
There are plenty of low- or no-cost attractions. Pick up a map of Oconee's Antique Trail of shops and browse high-end antiques and cool vintage finds.
Across the street, the Eagle Tavern museum is a historic photographic backdrop.
In the 1790s the area that encompasses what is now known as Oconee County was just inside the United States with the Oconee River as the boundary line.
Step inside the museum to learn more and see how stagecoach travelers refreshed in the 1800s. Handicap accessible, open weekdays, free admission, donations welcome. 26 North Main Street.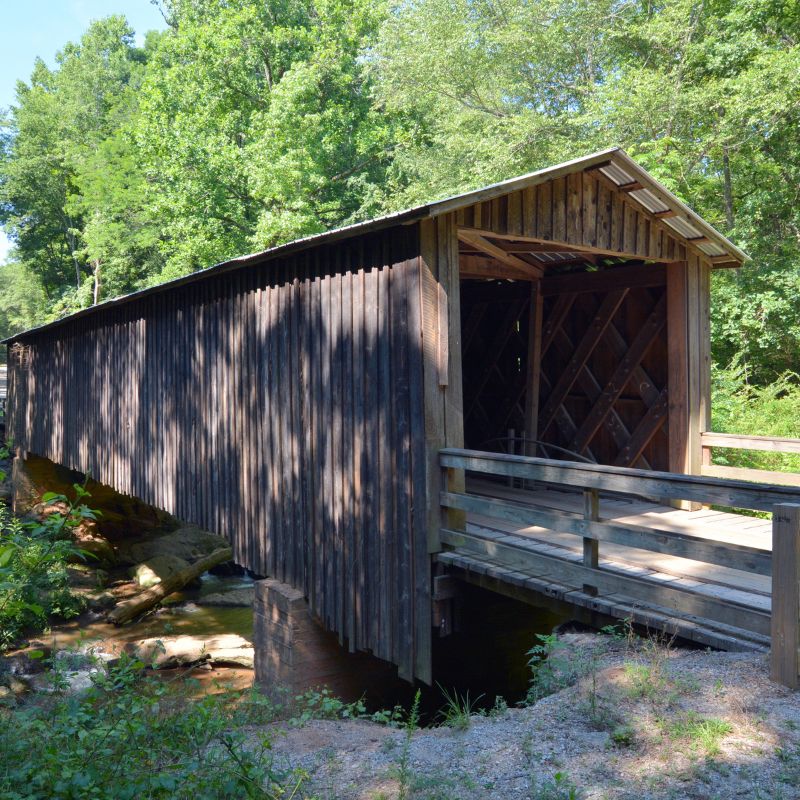 Take a scenic drive to the 1897 Elder Mill Covered Bridge, one of 13 functioning covered bridges in Georgia and listed on the National Register of Historic Places. 1441 Elder Mill Road.
PICK YOUR FAVORITE AT THESE LOCAL FARMS
Enjoy farm bounty eight months of the year in Georgia's mild climate. U-picks and family activities abound.
From April through early November Washington Farms offers everything from a spring strawberry U-pick to a fall pumpkin patch and flower fields, wrapped in a daylong entertainment experience of more than 25 activities for kids and adults, from a vortex tunnel and human foosball to pig races, jumping pads and a zip line. 5691 Hog Mountain Road, Bogart.
In June and July, head over to Hadden Estates at DGD Farms for U-pick or pre-picked blueberries on a family-run farm that's also a captivating wedding venue, 1112 Cliff Dawson Road, Watkinsville.
From mid-June to mid-August, choose from eight varieties of irrigated blueberries and two varieties of irrigated blackberries at Miller Blueberry Farm, a certified bee friendly U-pick farm, 1371 Union Church Road, Watkinsville.
At Twin Run Flower Farm, pick from rows and rows of blooms. Early spring brings daffodils; a variety of blooms are growing summer through fall, 1845 Barnett Shoals Road, Watkinsville. Check the Facebook page for updates.
For provisions to take back home or to your room, choose from locally grown meats, vegetables, fruits, nuts and more at the Oconee Farmers Market, 9 a.m.-noon, every Saturday from May to November, in front of the Oconee County Courthouse.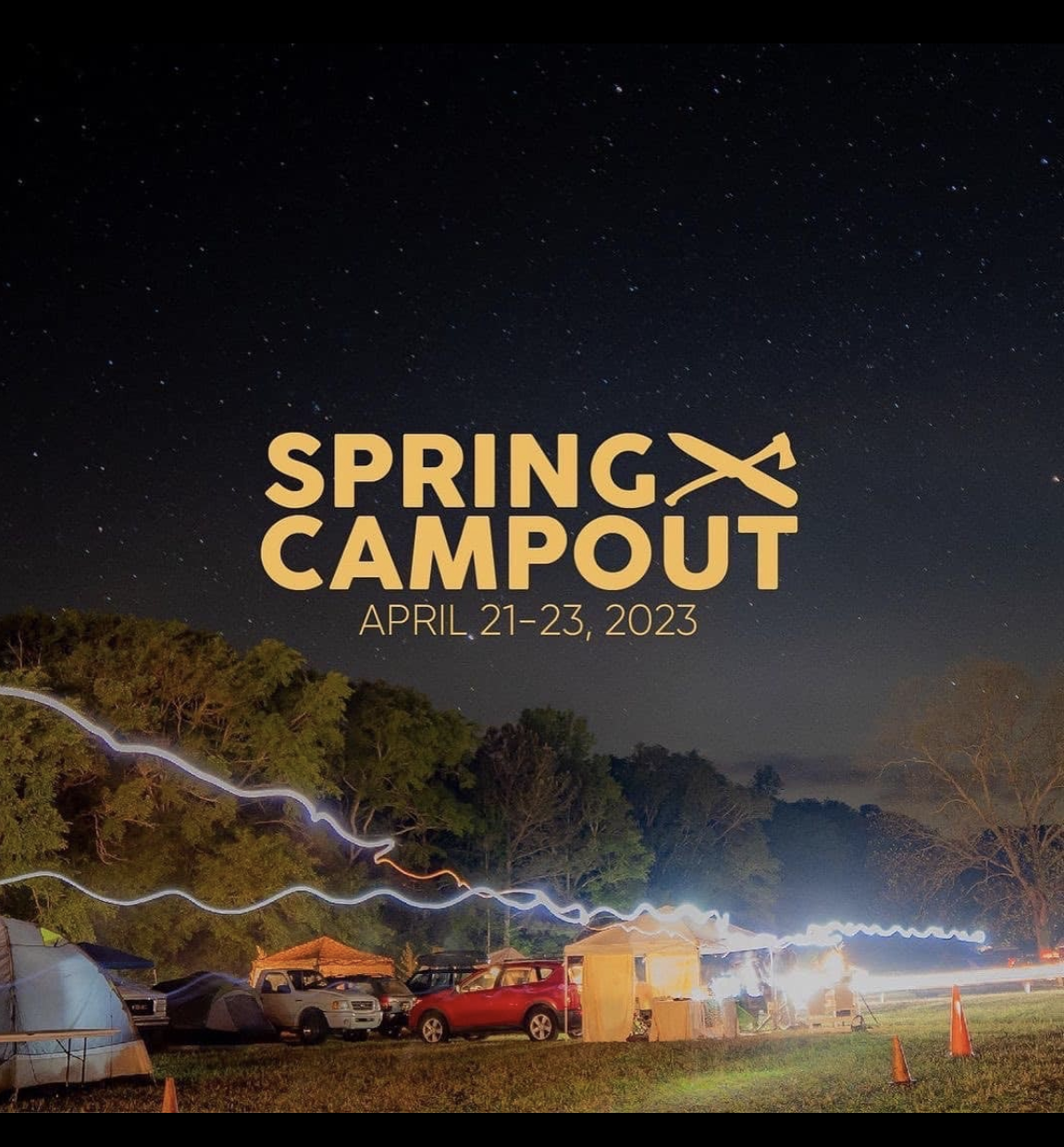 MARK YOUR CALENDAR FOR THESE FUN EVENTS ALL YEAR LONG
Events in Oconee County draw visitors, but not throngs, so feel free to enjoy the outdoors and the fun in a small-town environment. Following are more seasonal events for families and friends –many are free.
Family friendly weekend of camping, cooking, trading and learning the ways of the woods. Join other outdoor lovers and immerse yourself in everything Bushcraft.
Perspectives, Late August – early September
The Oconee Cultural Arts Foundation hosts this three-week Georgia pottery invitational event featuring the largest pottery sale in the Southeast, with 4,000 pieces by created by some of the most gifted ceramic artists in the state.
Demonstrations, gallery talks and a workshop.
Held the third Saturday in October, (October 21, 2023) all items are handmade at this premier arts and crafts showcase featuring 200 vendors from all over the United States.
A wide variety of food vendors and fun activities make this a must-attend event. Free parking and admission; please leave pets at home. Rocket Field, 34 School Street, Watkinsville, Georgia 30677.
Learn ways to survive in the woods at a family friendly event.
This is a weekend-long experience where you can learn from 50+ different Bushcraft pros and workshops, shop various vendors and artists, listen to live music and eat great food.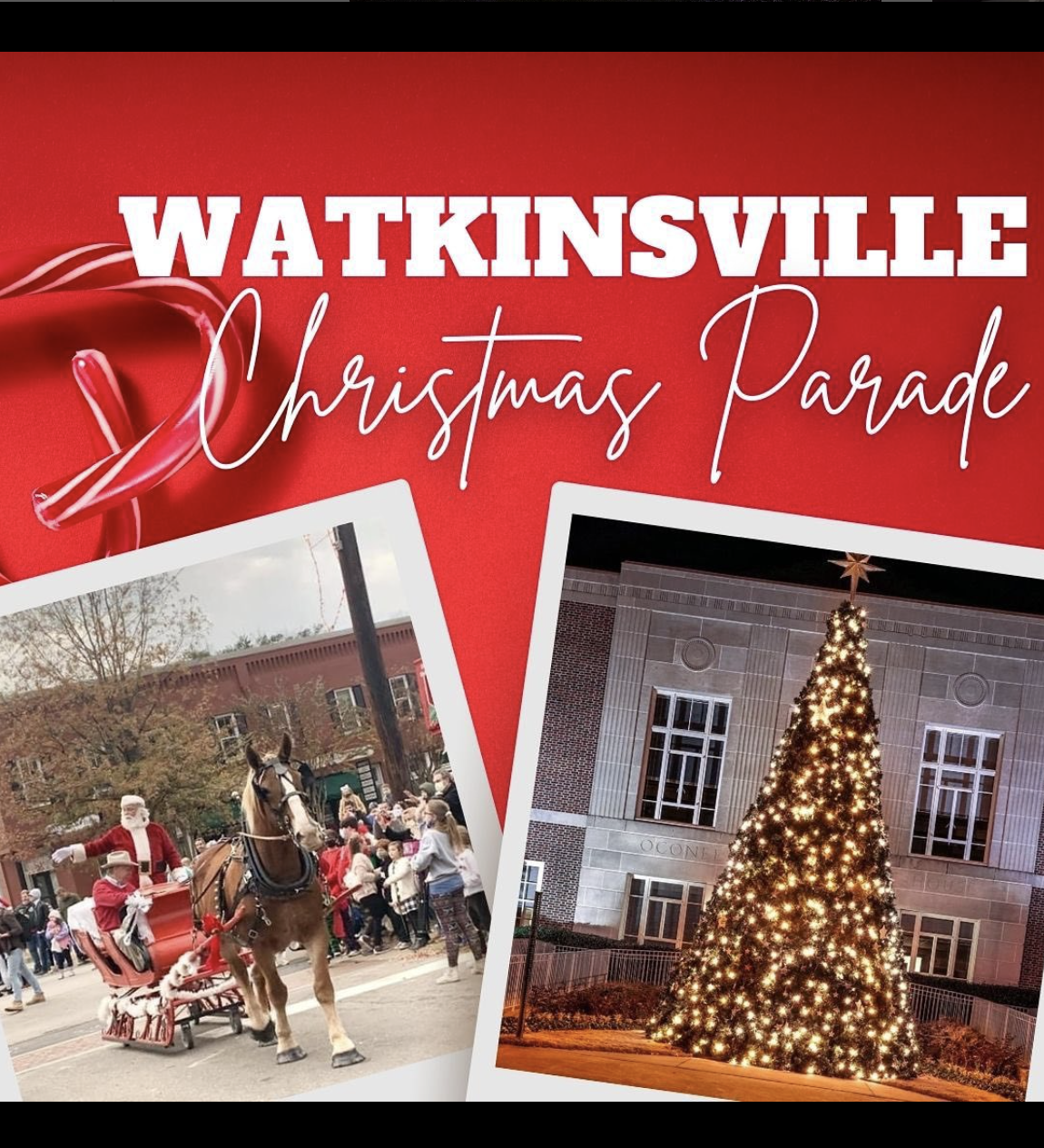 Celebrate the holiday season with the City of Watkinsville's annual Christmas Parade through downtown Watkinsville.
Afterward, enjoy the tree lighting ceremony, local choirs, hot chocolate and cookies, Christmas market and Santa.
Oconee Cultural Arts Foundation's annual juried Holiday Market features booths of the region's finest artists.
The original/handmade works include pottery, paintings, fiber art, stained and fused glass, jewelry, sculpture, photography, woodwork and more.
An upscale, indoor/outdoor market featuring original art, antiques, clothing, jewelry, handmade treasures, home décor, outdoor furnishings, consumable yummies, seasonal plantings and more. Hosted by the Oconee County Chamber of Commerce.
Outdoor live music, pictures with Santa, s'mores and hot chocolate, food trucks and games on the lawn of Wire Park. Wire Park, an attractive live-work-play development, hosts visitors and locals in its restaurants, greenspace, gathering areas and amphitheater for music, fairs, movie nights and more.