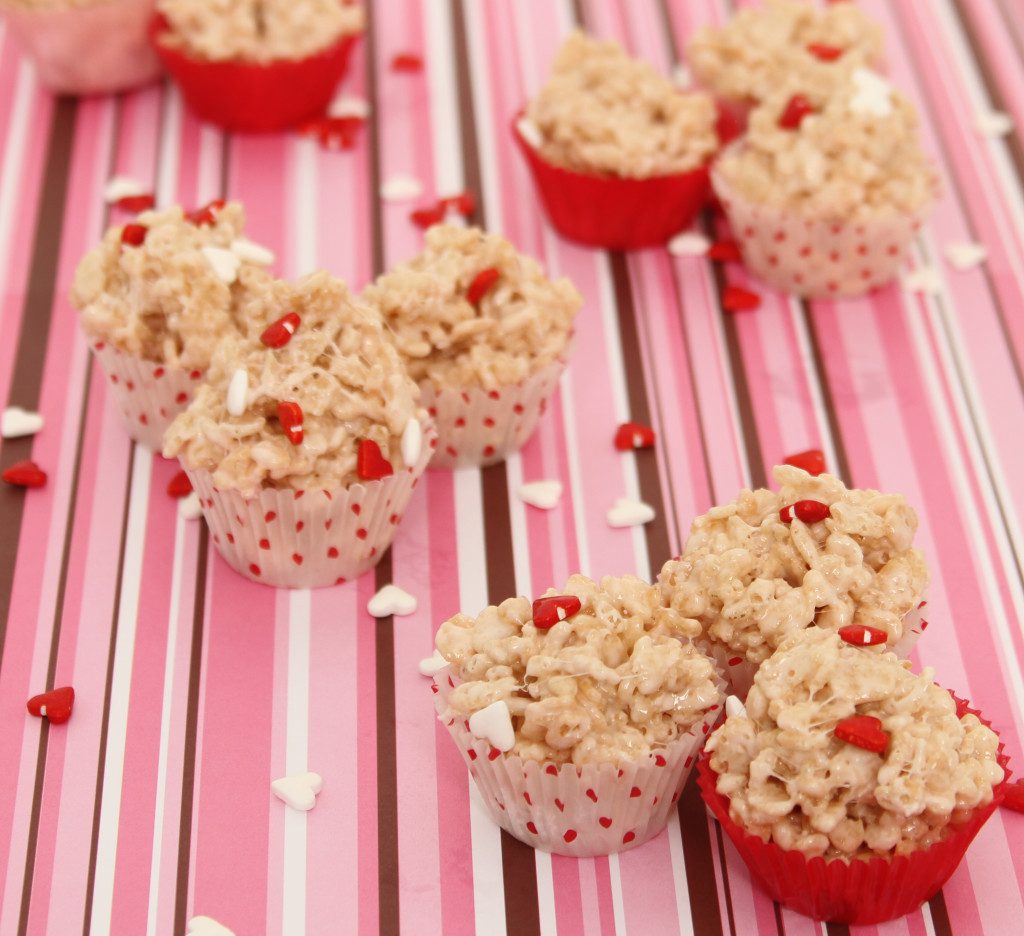 I wanted to come up with a new way to serve the sticky yet delicious, everyone loves them, Rice Krispie treats. I've seen them on sticks and cut into fun shapes, dipped in chocolate and candy added.  I'm trying to be very, very careful about my sugar intake since I completed the 21 Day Sugar Detox. I had an "ah-ha" moment and thought these would be perfect as bite size treats.
I used the basic recipe for Rice Krispies Treats which includes butter, marshmallows and rice krispie cereal, but I also add a teaspoon of vanilla. Before starting the treats I set up 18 mini cupcake liners on a tray and lightly sprayed them with no stick cooking spray. Once the paper liners were ready to go I made the treats.
After making the treats I worked very quickly to get them into the liners. I sprayed my hands with some no-stick spray and got to work. I wasn't sure if I would be able to work fast enough to shape the treats before they cooled off but it ended up working out fairly well. Using a spoon I dropped about a heaping tablespoon full of the treat into a liner and then quickly pressed the top into a nice roundish shape. If the bite was looking a little small I added more treat as needed. Extra treats were pressed into a pan for the family to enjoy immediately.
I sprinkled a few of the treats with heart shaped candies to make them fun for Valentine's Day.

Rice Krispie Bites
Prep time:
Cook time:
Total time:
Ingredients
3 Tablespoons Butter
10 oz or 40 regular sized Marshmallows
1 teaspoon vanilla
5½ cups rice crispy treats (the original recipe calls for 6 cups, but I like my treats with a little more marshmallow)
Instructions
In large saucepan melt butter over low heat. Add marshmallows and stir until completely melted. Remove from heat and add vanilla.
Add KELLOGG'S RICE KRISPIES cereal. Stir until well coated.
Add treats by the spoonful to mini cupcake holders. Carefully shape by hand.
Best served and eaten the same day.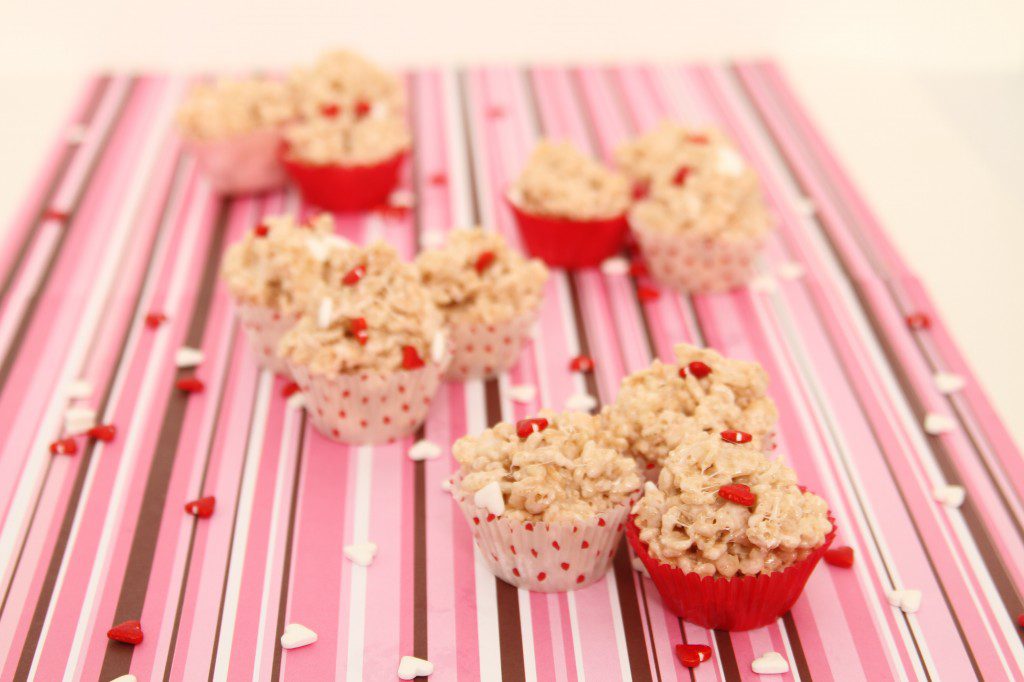 Enjoy!!!