I wish I would have realized how easy it is to make aioli. I would have started making it a long time ago. It has just been one of those things that I've never really used so I didn't bother to learn. Luckily, Red Gold sent cans of Red Gold tomatoes AND recipes so I could try making a variety of aiolis. I started with the Red Gold Garlic & Tomato Aioli recipe and I'm so glad I did. Delicious and perfect for so many dishes.
Right now, Red Gold is also hostong a 
Facebook promotion, from May 7 – 27th
, where you can win aprons or potentially a 
$250 prize pack
that includes a Cuisinart Panini Grill
 and other great prizes. Visit  
https://www.facebook.com/RedGold
 and select which aioli you are most like for a chance to win.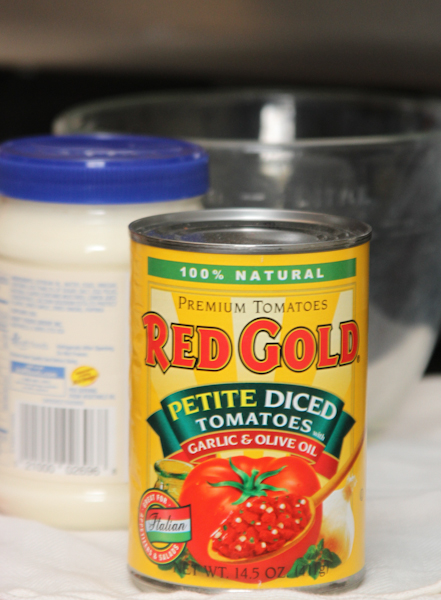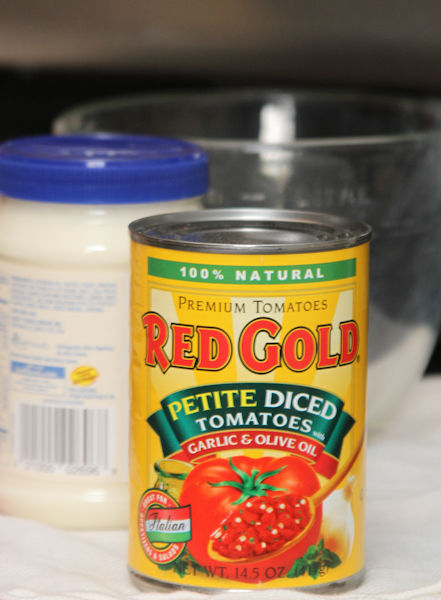 To make aioli simply mix a can of drained Red Gold tomatoes of your choice with a 1/2 cup of mayo. Mix well and use as a sauce, spread or dip.  That's it! Honestly, does it get any easier than that? Of course, you can add additional spices, but that is the base of aioli.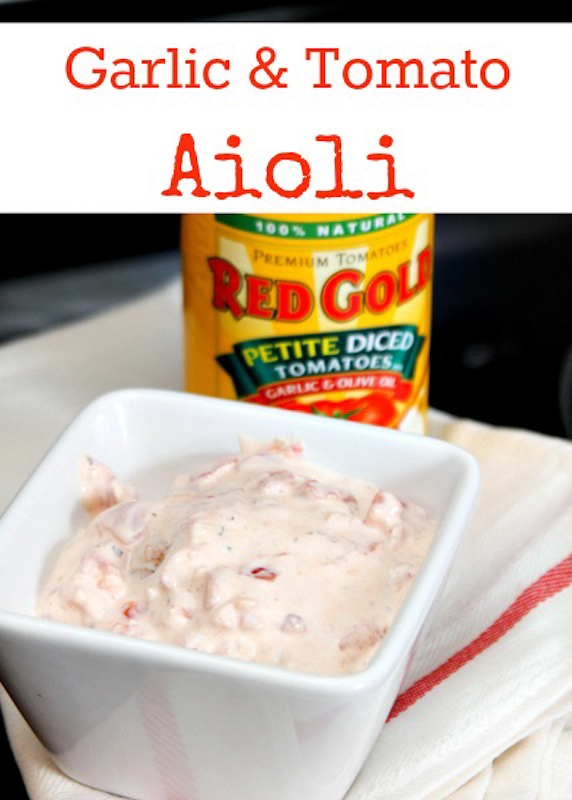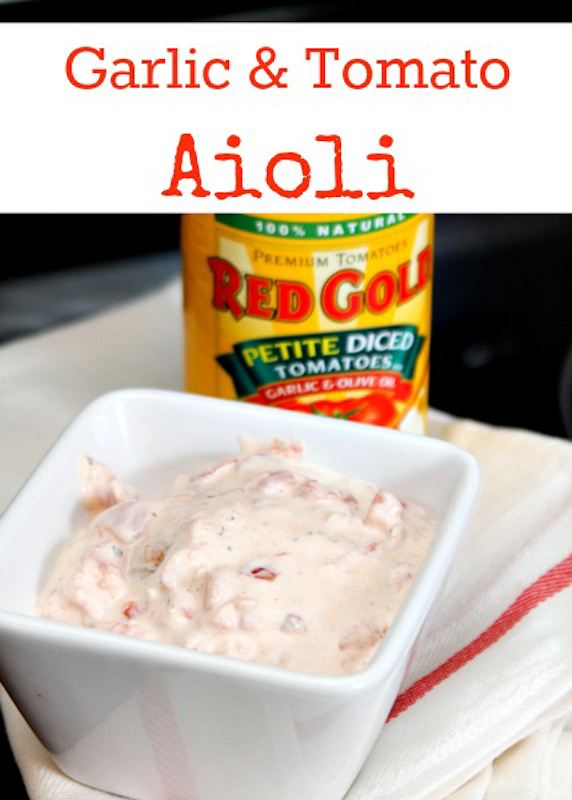 I quickly made up Tomato & Garlic Aioli and used it as spread on turkey burgers. Easy and delicious. It was the perfect compliment to our sandwiches. Of course, I had plenty left over to serve on tacos the next night.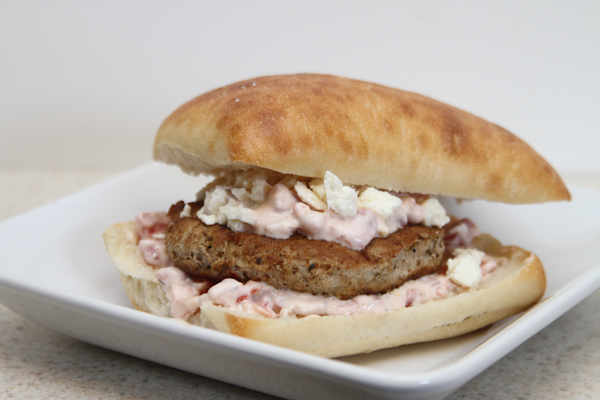 Nothing fancy, just simple food for a week night meal. Served with a salad and dinner is complete.
MORE RED GOLD AIOLI RECIPES
SRIRACHA AIOLI
14.5 oz can Red Gold petite diced tomatoes, drained
1/2 cup mayo
1 tablespoon sriracha sauce
1 lime, zested & juiced
Mix together all ingredients
ROASTED GARLIC AIOLI
14.5 oz Red Gold Garlic & Olive Oil petite diced tomatoes, drained
1/2 cup mayo
10 large garlic cloves, roasted & mashed
Mix together all ingredients
ASIAN AIOLI
14.5 oz can Red Gold petite diced tomatoes, drained
1/2 cup mayo
1 tablespoon soy sauce
1 tablespoon dijon mustard
1 tablespoon brown sugar
Juice of one lime
Mix all ingredients together
More great aioli recipes can be found on RedGold.com