I started cooking with Lactaid a couple of years ago due to Em's lactose intolerance. I have found that I can use it in any recipe that calls for milk and the recipes taste just as delicious as if I used regular milk.
It's simple to cook with Lactaid because the exchange is simple 1 to 1. 1 cup of milk equals 1 cup of Lactaid.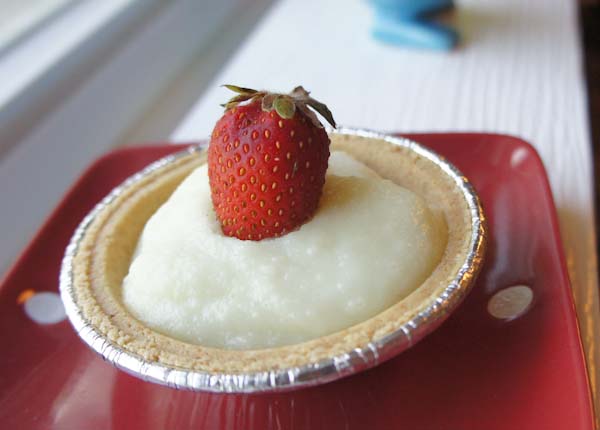 Yesterday I made White Chocolate Pudding using Lactaid. What I love about making pudding is that its so easy for summer! Basically it's just mix, pour and chill. Easy. Peasy.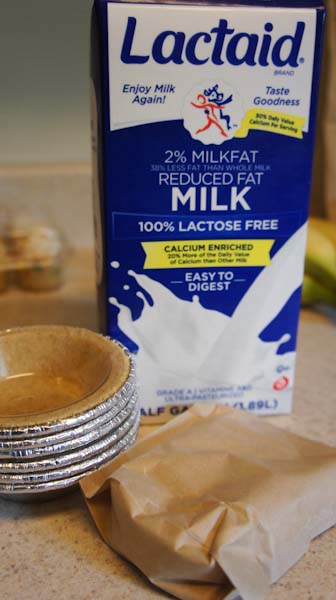 You only need 4 simple ingredients:
Lactaid
Pudding
Graham Cracker Crusts
Strawberries.
Directions:
Just mix up the pudding per package directions and pour into the graham cracker crusts and chill for 3 hours.Top with strawberries.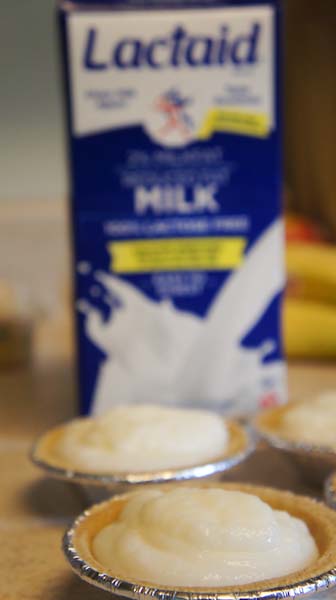 Right before serving top the pudding with strawberries picked from the garden. Our strawberry season is wrapping up, but I was able to still grab a good sized handful from the garden…so very good!!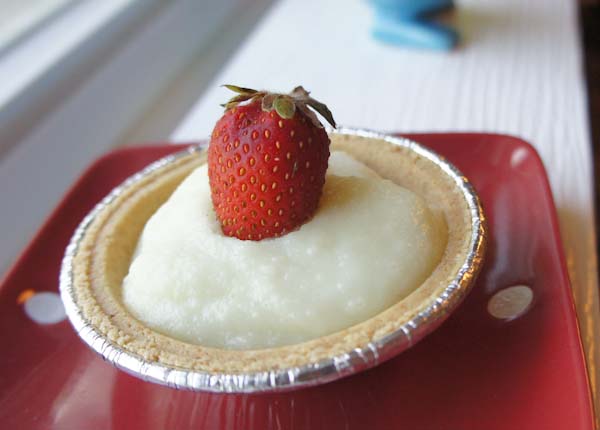 I've also used Lactaid in alfredo sauce. This is one of our favorite meals and its easy to make. Yes, I use alfredo sauce on any type of noodle. I just use whatever I find in the pantry.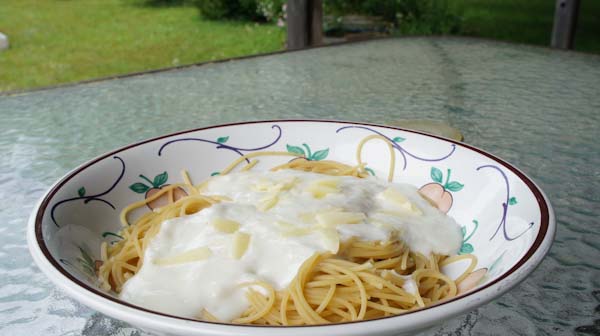 INGREDIENTS
1 tablespoon butter
2 tablespoons flour
1 clove of garlic, finely minced
2 cups of Lactaid
Salt
DIRECTIONS
1. Over medium heat melt butter. Add garlic and saute for 1-2 minutes. Add flour and mix until you have a thick paste. Add Lactaid and continuously mix to remove all lumps.
Continue mixing until sauce starts to thicken. Simmer for 4-5 minutes until you have a nice sauce.
**If the sauce seems to thick, add in Lactaid 1 tablespoon at a time until it reaches the consistency you like. Too thin and you can add a bit of flour.**
2. Remove from heat, add lactose free cheese (usually aged white cheddars are lactose free) and serve over noodles.
What is your favorite recipe to make with Lactaid?