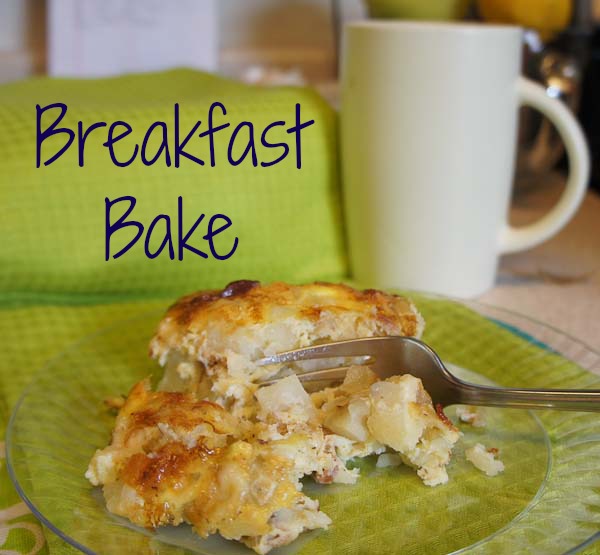 I love having a yummy breakfast casserole on the weekends. I still get up early on the weekends and can have a casserole prepped and in the oven to be done about the time everyone is waking up. While everyone is still asleep and breakfast is baking I can brew up a fresh pot of coffee and indulge in some much needed quiet time on the deck. There is something about quiet mornings that are very soothing. I enjoy just "being" and taking a moment to mentally prepare for the day ahead.
Since there is just the three of us here I tend to make smaller casseroles. If you have growing kids or lots of people just double or triple the recipe. This casserole is really simple and only takes a couple of minutes to put together. Most ingredients you may have on hand. Items are interchangeable. Don't like bacon (I can't even understand how that's possible, but just in case you don't) switch up for a veggie (mushrooms, green peppers, asparagus) or a different meat (sausage or ham).  You can use the cheese of your choice. I don't use any one in particular. It's usually whatever I can find in the refrigerator. This is a very versatile recipe and there are really no hard and fast rules when it comes to the ingredient list.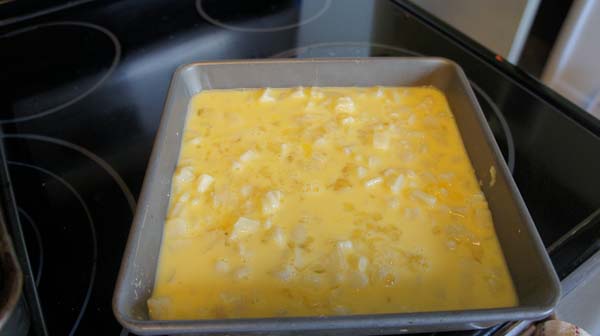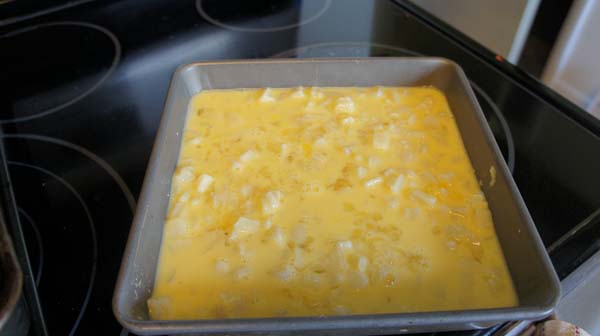 INGREDIENTS
5 Eggs, scrambled
1/2 bag of frozen hashbrowns, thawed
4 ounces shredded cheese
1/2 pound bacon, cooked & crumbled
1/2 small onion, finely diced & sauteed
Salt & Pepper, to taste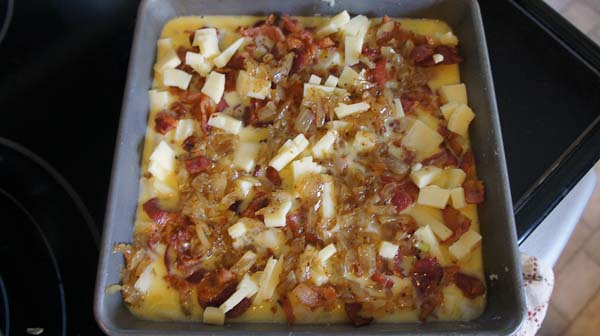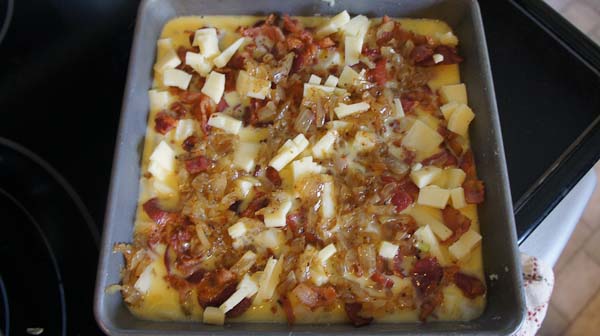 DIRECTIONS
Combine all ingredients in a small baking pan. Mix until combined and place in 350 degree oven for 20-25 minutes or until egg is set and cooked through.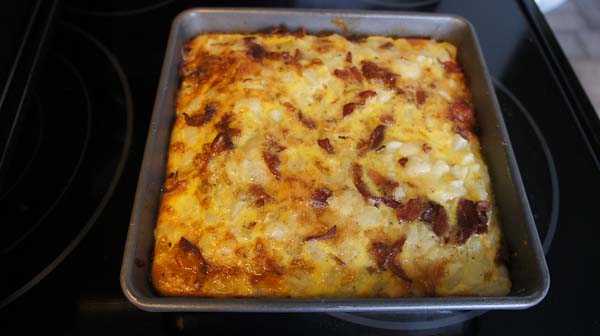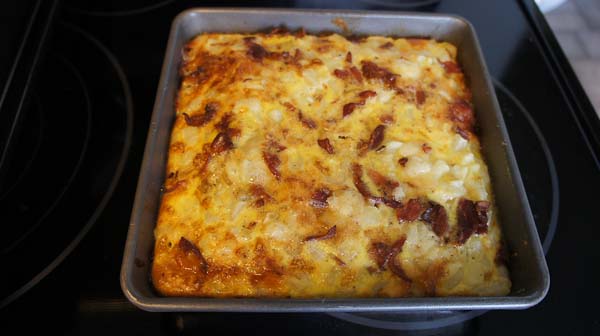 This casserole keeps weekend breakfast simple yet very tasty and satisfying.
What is your favorite way to enjoy weekend mornings?