The holidays rolling around means crazy times ahead for most of us. There are presents to be bought and wrapped. Holiday parties to throw and attend. Decorating and Christmas trees and cookie baking and story telling. At the end of the day we are all going to need a little time to relax and recharge. I, personally, love a warm cocktail in the evening, preferably wrapped up in a warm blanket with a good book.
Lately, I've been enjoying reading magazines on issuu. com. Sweet Paul has gorgeous images and home and decor crafts that I can't wait to try.
I was a bit gleeful when I stumbled across Mollie Makes on Issuu. Mollie Makes is out of Britain and is a bit pricy when purchasing at Barnes and Nobles. I can view of Issuu for free and if I love it buy it.
https://issuu.com/lienhuynh86/docs/mollie_makes_christmas
I found Reloved while playing around on Issuu and really enjoy it. So many fun craft ideas using reclaimed items.
https://issuu.com/craftme/docs/reloved_2015-11
While you are enjoying your magazine be sure to make up a batch of Boozy Pomegranate Cider.  I highly recommend using Litehouse Honey Crisp Apple Cider for this cocktail. This cider is soooo good!  It's definitely one that is always in my fridge.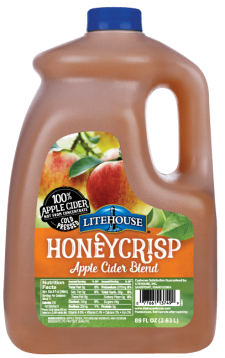 You can buy Urban Accents mulling spice here. Urban Accents is responsible for this delicious, soon to be my favorite boozy cider recipe.
Boozy Pomegranate Cider Recipe
Boozy Pomegranate Cider & My Favorite Reads
Author:
Ingredients
2 cups pomegranate juice
1 cups apple cider
4 tsp Urban Accents mulling spice, in a mulling ball or tea bag
2 shots dark rum or whiskey
Instructions
In a small saucepan, add all ingredients except booze. Turn the heat to medium and let the mixture come to a simmer. Let simmer for 10 minutes or so, until it's nice and fragrant. Remove mulling bag.
Divide between two warm mugs, and add a shot of rum to each mug. Serve immediately.
Cheers!