I love easy recipes, especially ones that require very little cooking and will feed a crowd. This primavera pasta recipe is super quick and a reason why a well stocked pantry is always a must. This is perfect for those nights you just don't feel like making dinner but you still want something delicious. Plus, it's great for tailgate parties because it can be served chilled or at room temperature.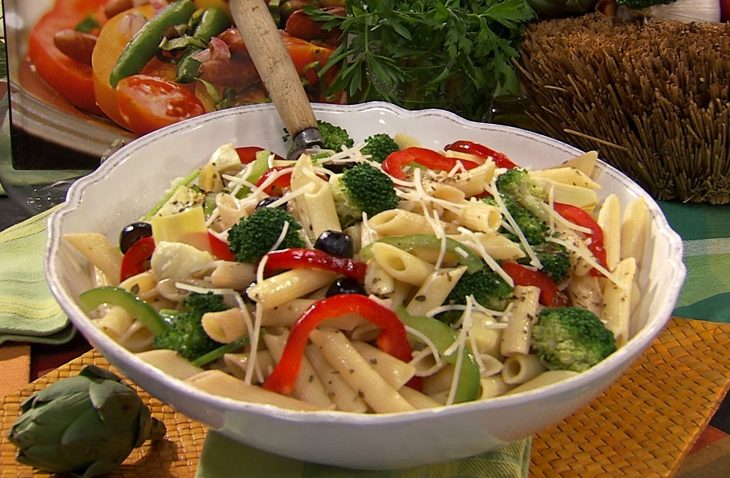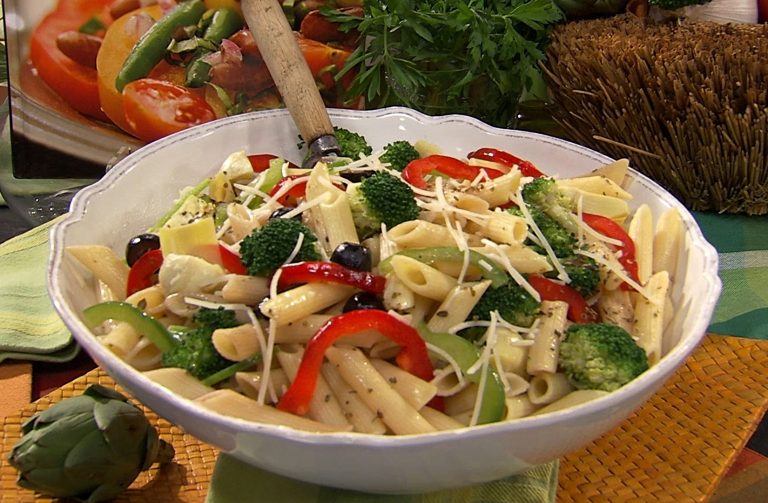 (c)pastafits
The only cooking you'll have to do for this recipe is to cook your favorite pasta and blanch some broccoli. After that simply slice up a red and green pepper, open a can of black olives and drain, and open a jar of artichoke hearts (don't drain). Toss everything together add some garlic, oregano, balsamic vinegar and some parmesan cheese. Done. Dinner is ready in the time it takes to cook the pasta. I love it when dinner is that easy to make and is chuck full of vegetables.
TIP: For easy vegetable prep make sure you have a sharp knife and a good cutting board. My favorite items are Boos Boards (made in the Midwest and on all the popular Food Network shows for a good reason) and a Wusthof chef knife. Yes, the knife and board are going to be an investment, but I've had both of mine for years and they are still going strong.
Serve with some homemade biscuits for an extra filling meal.
Primavera Pasta Salad Recipe
8 oz. Penne (or your favorite pasta shape), uncooked*
1 small red bell pepper, cut into strips
1 small green bell pepper, cut into strips
1 (6 oz.) can black olives, pitted and drained
1 (8 oz.) jar marinated artichoke hearts, undrained
1 cup broccoli florets, blanched
3 cloves garlic, minced
1 tsp. oregano
1/4 cup balsamic vinegar
1/2 cup shredded Parmesan or Asiago cheese
Cook pasta according to directions on package; drain and rinse under cold water.
Place pasta in a large mixing bowl. Add all remaining ingredients; toss well.
Serve at room temperature or refrigerate for 2 to 3 hours and serve.