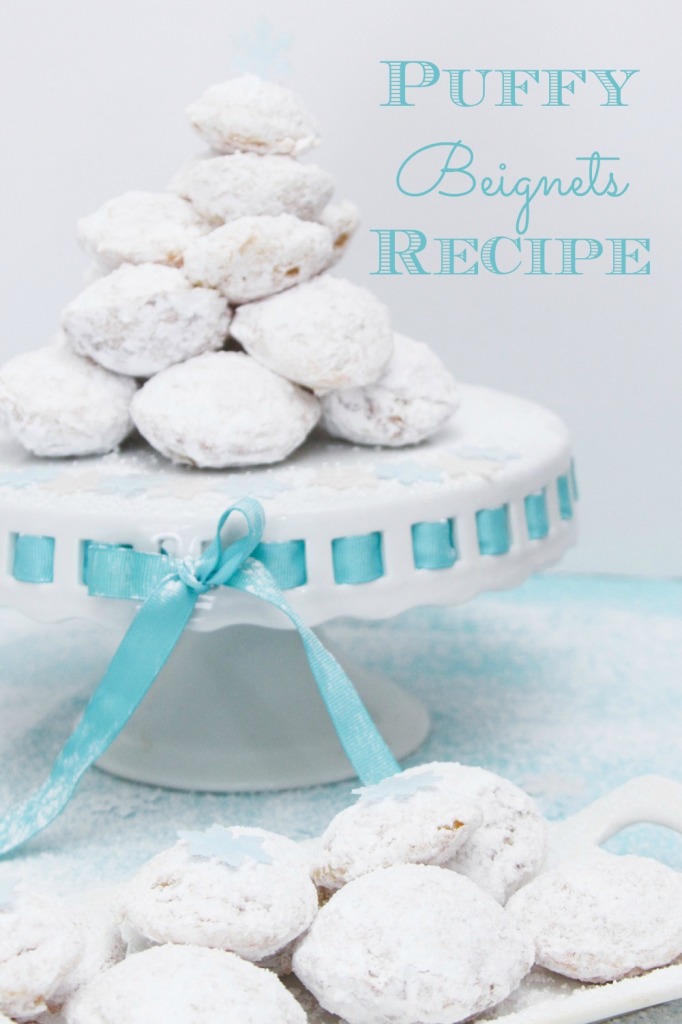 disclosure: This post is part of the SPLENDA 365 Sweet Swaps Blogger Program by McNeil Nutritionals, LLC and The Motherhood, who sent me products and compensated me for my time. Opinions, experiences, and photos shared here are my own, and I hope you enjoy them.
This year I spent a couple weeks traveling through Louisiana and had the misfortune of discovering and enjoying beignets. These delightful little treats aren't the healthiest things to indulge in which is probably why they taste so very good. I found a way to make a lower sugar added version of beignets with the help of my ebelskiver pan and SPLENDA® sweetener. Introducing my Puffy Beignets Recipe.
SPLENDA sweeteners help me reduce calories from added sugar all year long and I can use it almost anywhere sugar is used, including baking and cooking. I like knowing that I can have the occasional sweet treat without the guilt of high calories when I use SPLENDA to replace the sugar in cookies, cakes, pies, and other delicious desserts.
For those with diabetes, like my Dad,  SPLENDA also reduces the intake of carbohydrates that are found in sugar. SPLENDA has 1/8th the carb of sugar and has no effect on blood glucose levels. This means that, within reason, Dad can have a treat every now and then without blowing his sugar out of control.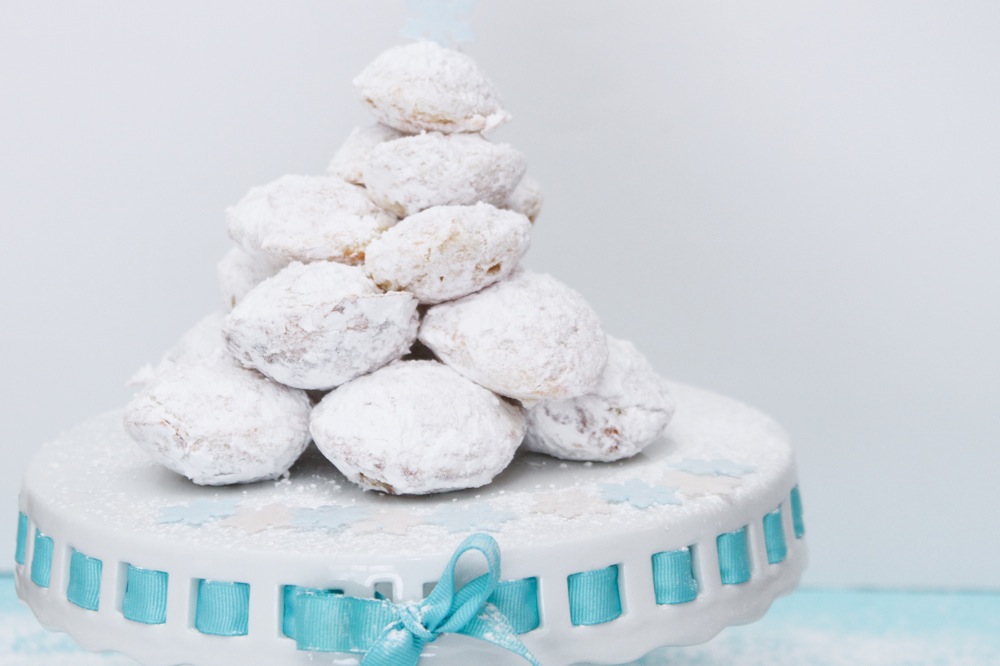 For some of my baking I use SPLENDA sugar blend which is made from a blend of pure sugar and SPLENDA. A half cup of the blend replaces a full cup of sugar so it provides half the calories and carbohydrates of full sugar—yay. SPLENDA also has a brown sugar blend….so excited about that since there are times I prefer the flavor of brown sugar in recipes instead of white sugar. Now if they came up with a powdered sugar version my baking life would be perfect!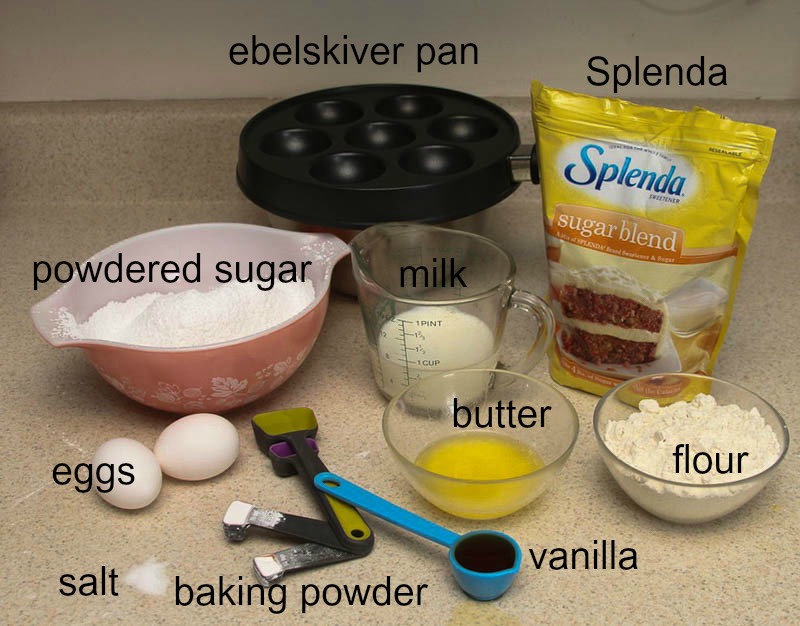 Puffy Beignets Recipe
1 cup powdered sugar
1 1/4 cups all-purpose flour
3/4 teaspoon baking powder
1/4 teaspoon salt
2 tablespoons SPLENDA sugar blend
2 large eggs, separated
3/4 cup milk
1/4 cup unsalted butter, melted
1 1/2 teaspoon vanilla
unsalted butter, melted for pan
Sift the powdered sugar into a medium-sized bowl.
In a large bowl mix flour, baking powder and salt.
In a medium bowl blend together sugar, egg yolks, milk, 1/4 cup butter and vanilla.
Mix the egg mixture into the flour bowl and stir until just blended. The batter will be slightly lumpy.
Using a stand or hand mixer, in a medium bowl, beat egg whites until stiff but not dry peaks form. Fold 1/3 of the whites into the batter. Once combined fold the remaining whites into the mixture.
Brush wells of the ebelskiver pan with butter. Set pan over medium heat. When butter is hot fill each well with batter. Cook 2-3 minutes or until bottoms are golden. Use two skewers to flip the puff over and cook for an additional 2-3 minutes. Remove from pan, toss in a bowl of powdered sugar, turning to coat. Transfer to plate, cool slightly before serving. Repeat with remaining batter.
Serve warm.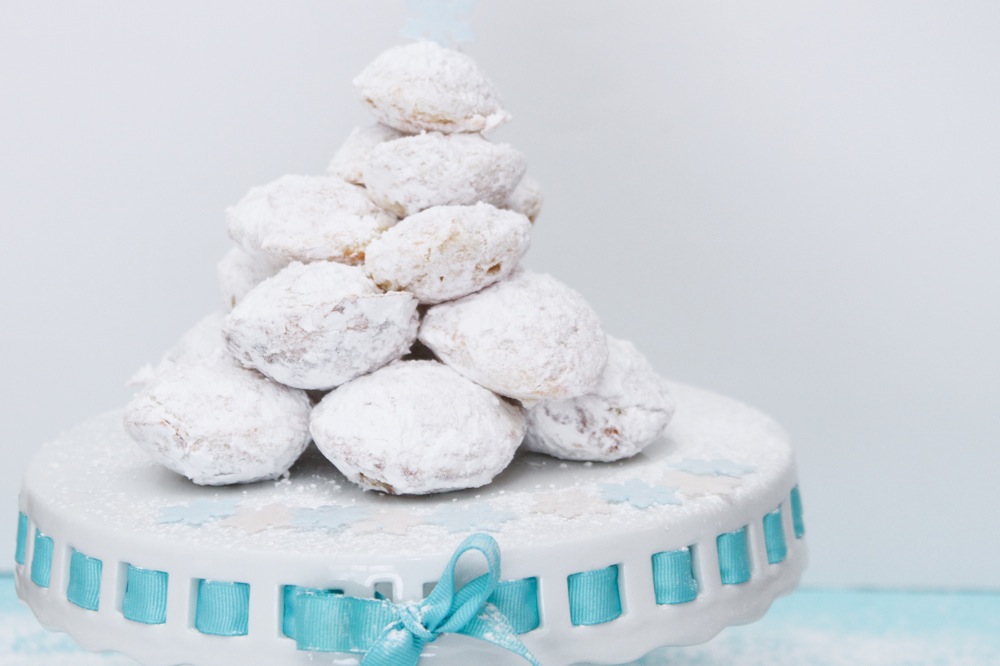 Be sure to visit SPLENDA's Sweet Swap page to see how others are swapping out sugar for SPLENDA and to learn some baking tips and tricks when substituting SPLENDA for sugar. You can also submit your own recipe at www.365SweetSwaps.com/submit.