11.30.11
This post brought to you by TravelPro. All opinions are 100% mine.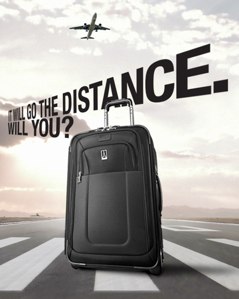 Have you heard? Travelpro is hosting a sweepstakes for one very lucky person to win 500,000 miles and two (2) Travelpro Rollaboard bags. Honestly, what a fantastic prize!! 500,000 miles can take you and the family on a very nice vacation.
Think of all the wonderful places you could go. Paris, Milan, an African safari, China for authentic Chinese food, New Zealand, the South Pole, or you could just beach hop around the world. Btw, I think beach hopping is my first choice with New Zealand a very close second. I think I could spend those 500,000 miles with no trouble at all. You all know I love to travel so the thought of winning 500,000 miles is pretty darn exciting.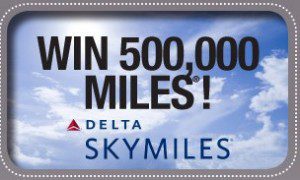 While you are traveling around the world you'll have the added benefit of using the Travelpro Rollaboard bag that is stylish and rugged so it will be able to endure whatever travel you throw at it.  Trains, planes, automobiles, ice, rain, wind, snow, the Travelpro can handle it.
Don't delay. Be sure to enter the TravelPro sweepstakes today!!
Good luck and if you win and need a travel companion…well….I'm available, just sayin'

11.30.11
Have you heard about Zaarly? Zaarly is a brand new online community where you can post what you want and what you are willing to pay or trade for it and then let people in your hometown send you offers. The best part, only accept the offers that work the best for you. Zaarly is […]
11.30.11
I'm always on the look out for ways to incorporate healthier options into our diet. Em & I both eat a lot of salads, but salad dressings have a lot of ingredients that I'd prefer to avoid and if I can find a healthier option I'm willing to give it a try. When I seen […]
11.29.11
I've been trying really hard this year to decorate the outside of the house for each of the holidays. I feel like I'm so busy trying to keep work coming in that I let things like holiday decorating slide off the to-do list. It's embarrassing, but I still have pumpkins outside our door and its […]
11.28.11