Visiting the Finger Lakes region of New York should really be on everyone's bucket list. The area is stunning with its natural beauty, an amazing array of wineries, and, most importantly, three unique adventures that everyone should experience in the Finger Lakes.
Three Unique Adventures To Experience in the Finger Lakes
Ride the Rails with Finger Lakes Rail Riders
Taking a rail ride has been on my list of things to do for a long time.
I was finally able to check that off my list with Finger Lakes Rail Riders located in Penn Yan, NY.
I had no idea how much I would enjoy peddling on the railroad and it's sure to be a memorable experience for you and yours.
View this post on Instagram
This adventure is perfect for all ages. Honestly, everyone from the youngest to oldest in your group can enjoy it.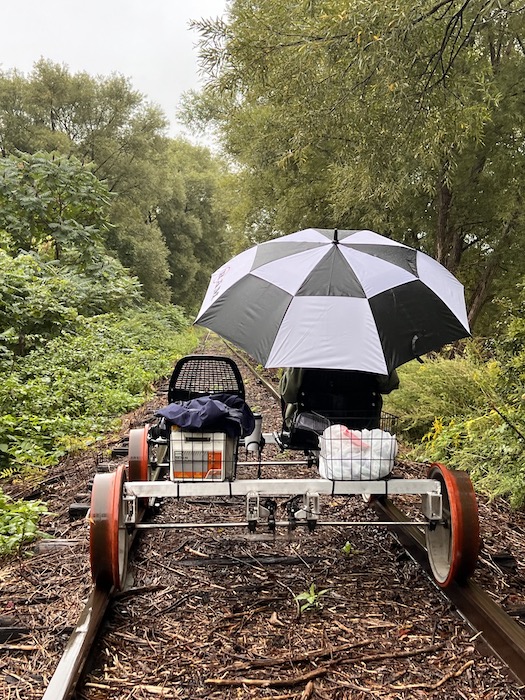 We started the ride with a light rain falling, but 15 minutes into our ride and it stopped. Umbrellas were provided which we promptly tucked away once the raindrops cleared. All that to say, if it's raining, go anyways.
During your ride your guide will provide a rolling narrative that goes all the way back to the 1800's.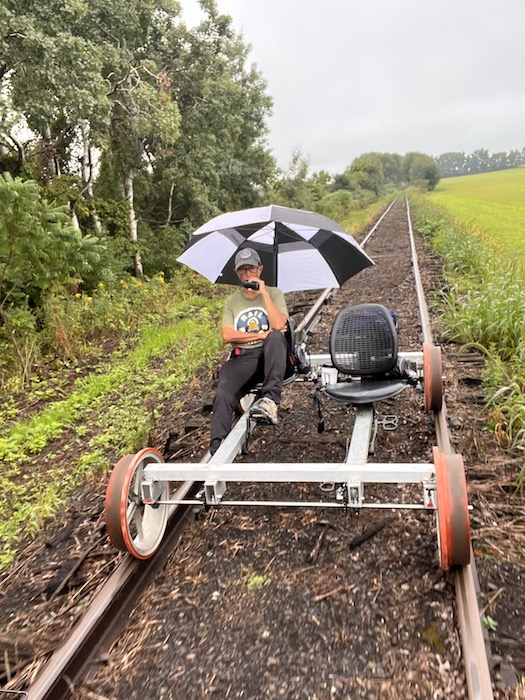 In fact, Finger LakesRail Riders is the only rail ride in the country to provide a narrative during the ride.
On the return you'll hear stories about life in the Finger Lakes region and maybe a tale or two about current residents.
The ride takes about 1.5 hours and there is only a slight elevation change along the rails. The ride out is very easy, almost a coast while the return requires a bit more effort but not much at all.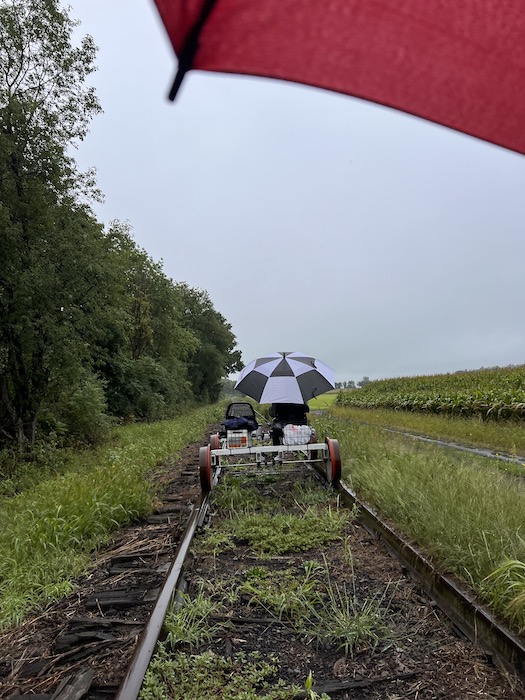 Did I mention that Finger Lakes Rail Riders has super comfy seats making the ride even more enjoyable.
Highly recommend and would happily go back for another ride.
Soar Like An Eagle
Make your way over to Harris Hill Soaring Club in Elmira, NY for the opportunity to create a core memory.
I'm going to go on record and say that I'm terrified of heights. I was shaking so bad as I was getting ready to take off.
It took a couple minutes for the shakes to stop, but here's why I would do this flight again and again…
When you arrive at Harris Hill you'll meet your pilot and tow pilot and then get buckled into your seat in the plane.
This is where the fun begins.
The tow plane will slowly start moving down the runway and as it picks up speed the glider plane will lift gently into the air. The tow plane will continue to pull you up, up, up until you're at about 4,000 feet above sea level.
Then, the tow plane detaches from the glider and you're now soaring above the Finger Lakes. My tow pilot was Dave Graham, if you meet him be sure to ask about best places to grab a beer in Alaska 🙂
You have to get outta your head to truly enjoy this.
Don't think about not having an engine, just enjoy the ride, repeat the mantra "No Engine, No Problem," until you believe it.
View this post on Instagram
As you soar you may find a thermal and ride it up a bit, but for the most part you'll just soar around.
It is so quiet, unlike engine propelled plane where it's really noisy, there is complete silence and it is incredible.
My pilot, Joe May, was incredibly patient with me. He knew I was a bit terrified, but took the time to explain things and make sure I was comfortable.
I felt bad for him because I'm a terrible passenger (just ask my husband how I react when I'm a passenger and we're driving mountain roads), but he really did his best to make sure I was having a good time. Shout out to him for being so incredible!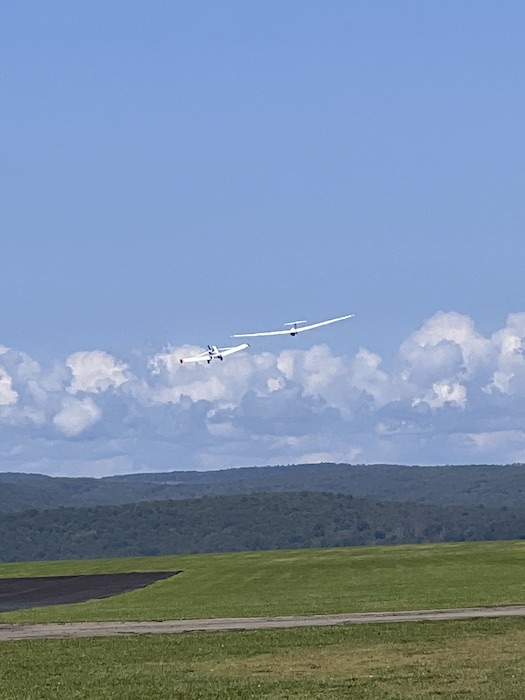 I may have been scared, but I would do this ride again. Yes, I hate heights and no engine is a bit mind boggling, but the quiet, the view, the feel from flying like an eagle overrides all my initial anxiety.
The landing was gentle and smooth and we just slowly came to a stop back where we began.
Both pilots, Dave and Joe, are retired military pilots with thousands of flight hours.
If you're going to be in a plane with no engine you want one of these guys as your pilot!
Big thanks to both of them and to Harris Hill Soaring Club for sharing this experience with me.

Paddle the Chemung River Under A Full Moon
If you happen to find yourself in the area during the night of a full moon you'll want to paddle with Friends of the Chemung River Watershed.
Don't have a kayak with you? No worries, you can rent gear from Endless Mountain Outfitters for the paddle.
This was my first full moon paddle, but won't be my last. It is such a different feel being on the river at night versus during the day.
The Chemung River is a very flat and calm river that flows near the town of Elmira with busy streets nearby. Even though town was close it wasn't noisy while paddling.
Its fun going with a group of like-minded people as you glide quietly through the water while the moon shines off the surface. We paddled for about an hour, but you can stay longer if you'd like.
View this post on Instagram
There is so much more to do in the Finger Lakes area, but this is a great start!!
Find more information about visiting the Finger Lakes, NY region at Explore Steuben and Discover Chemung
Pin Finger Lakes New York To Pinterest