Each year Bloomington areas restaurants, wineries, and breweries descend upon Shower Commons (7th & Morton Streets) in downtown Bloomington for the annual Taste of Bloomington event.
White tents quickly fill the commons area, stages are built, tickets are sold and a day of fun, food, drinks, and music begins.


You'll want to go with an empty stomach, a roll of cash (this is a cash-only event), and some comfy shoes. You'll be walking, eating, dancing, eating, drinking, and, did I mention eating, for the entire afternoon.
Just think, all the restaurants you've been wanting to try in one spot for your epicurean delight.
A word of advice: PACE YOURSELF during this event.
You'll want to try it all, but you have hours to make that happen. Think of this as a moving feast.
Start with an appetizer or two, move onto the soup and salad course, then over to the entree, and finally dessert.
Don't forget to pair your choices with a drink from the local watering holes.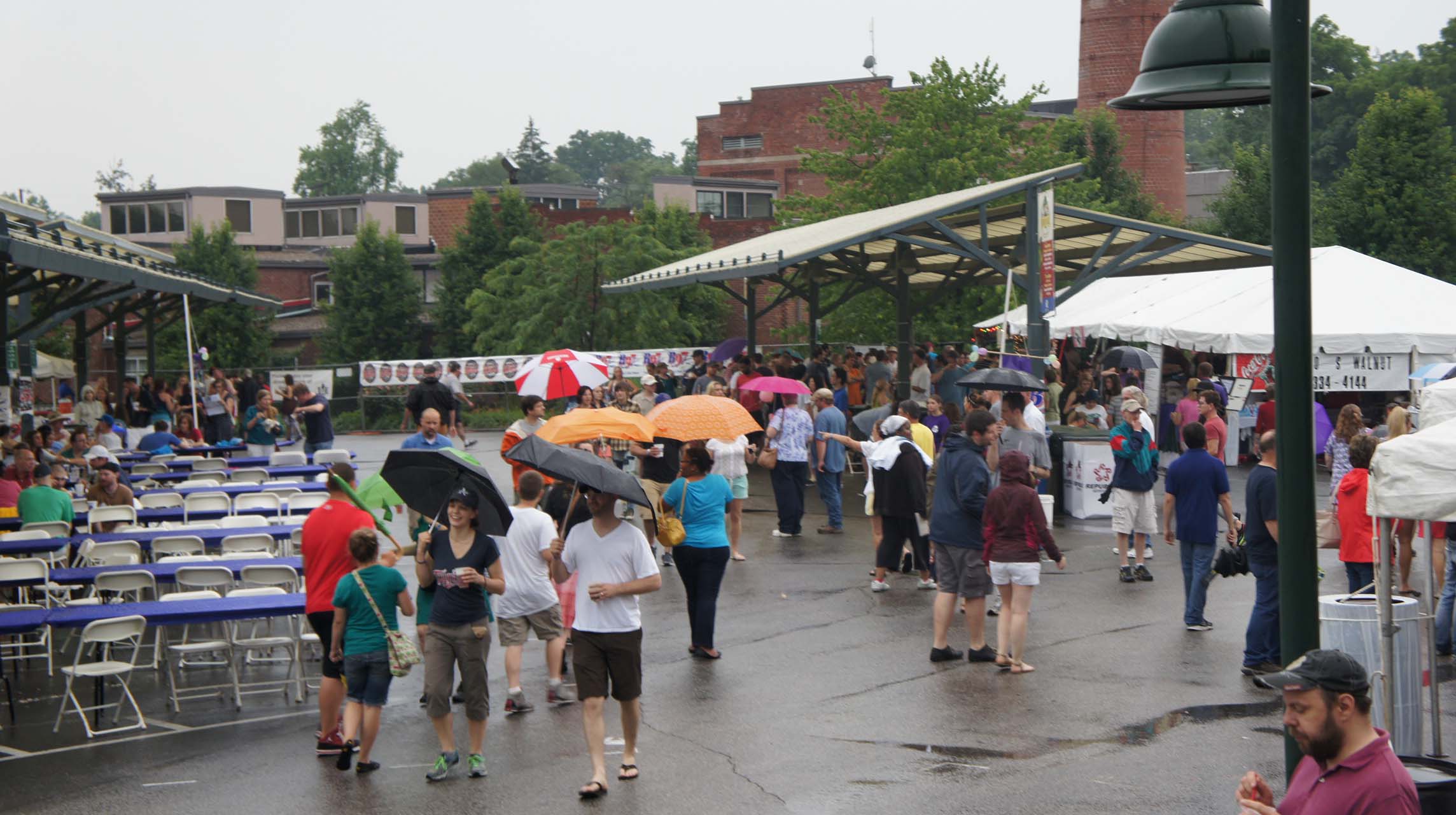 Enjoy Taste of Bloomington, Rain or Shine
Regardless of the weather, Taste of Bloomington is a good time.
I just happened to attend during a torrential downpour and had a blast. Everyone just went with the flow.
Participants and vendors waited out the worst of the rain and after it quit they went back to serving delicious foods and drinks.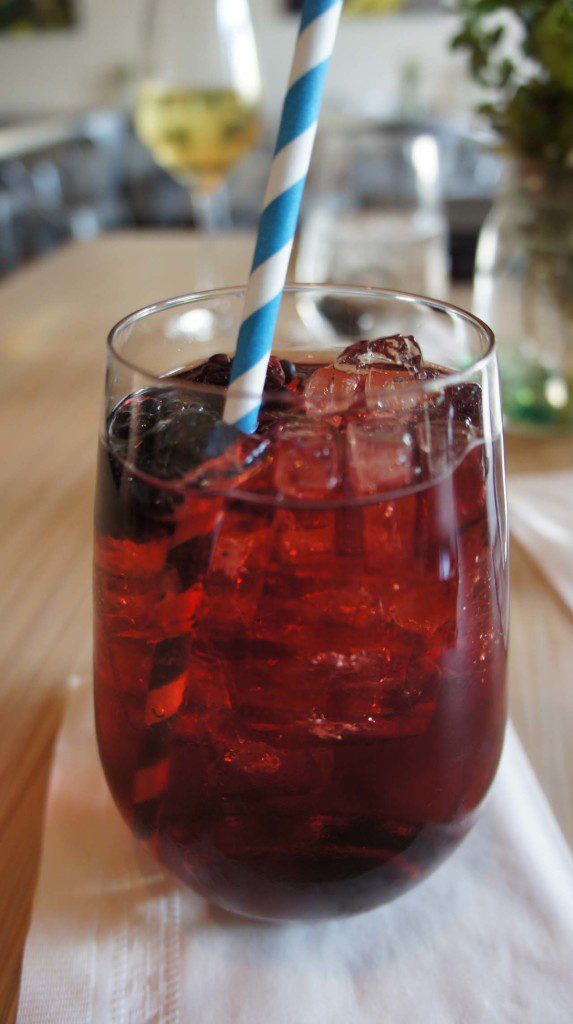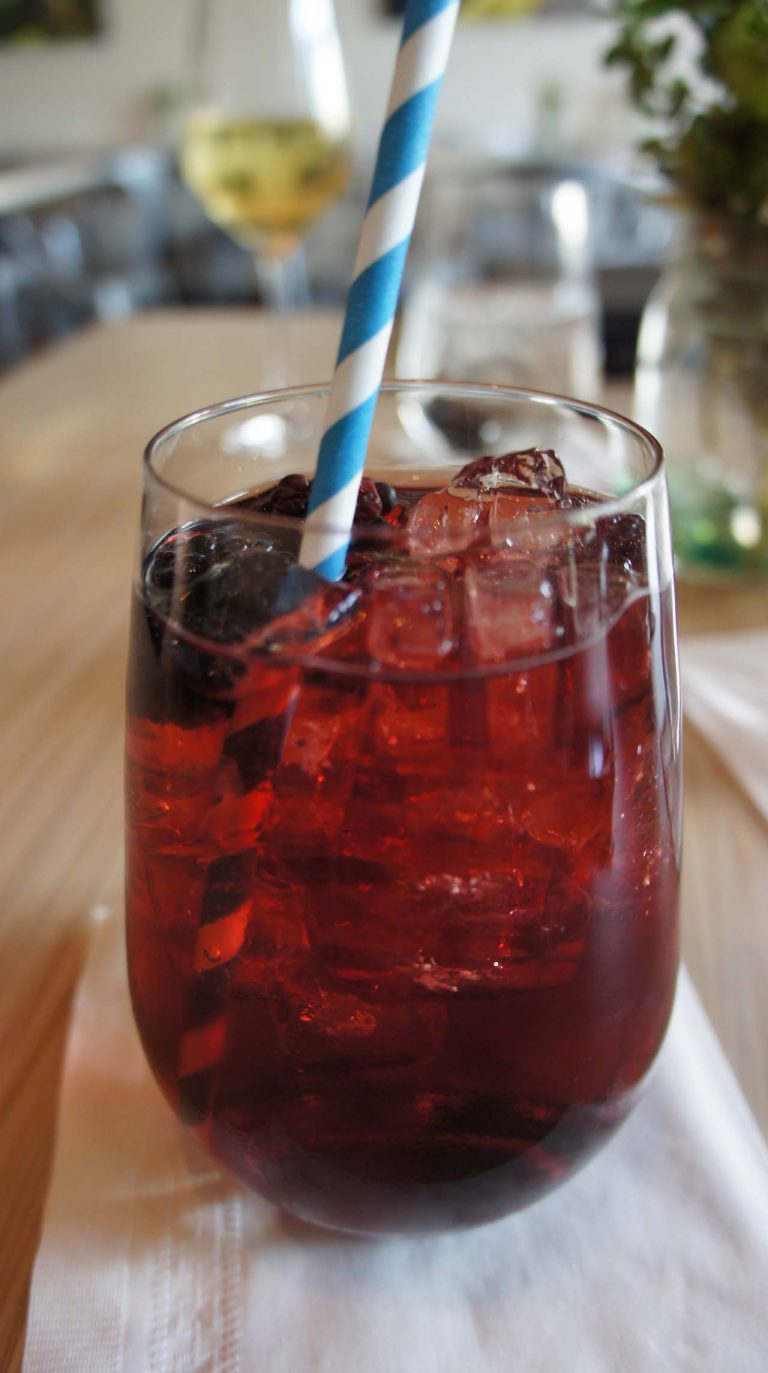 TIP: Be sure to get your "over 21" wristband AT THE ENTRANCE.
DO NOT go to the beer tent without one.
Taste of Bloomington has ALL the Food & Drink In One Place!
Each year approximately 40 food and beverage vendors attend Taste of Bloomington giving you the perfect opportunity to sample a fabulous array of food and drink all in one place.
There is so much good food.
I recommend sharing your samples with a friend so that you can try more variety.
You pay a small fee to enter the festival area and then food vendors set their own price.
Bring CASH for food as the vendors don't generally have credit card access.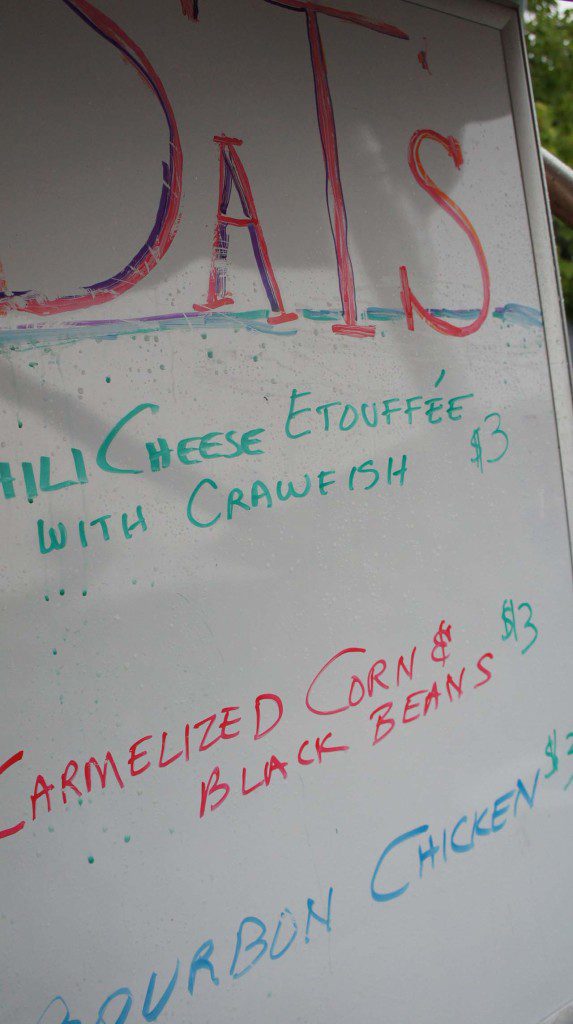 The Caramelized Corn & Black Beans and Bourbon Chicken from DATS were excellent!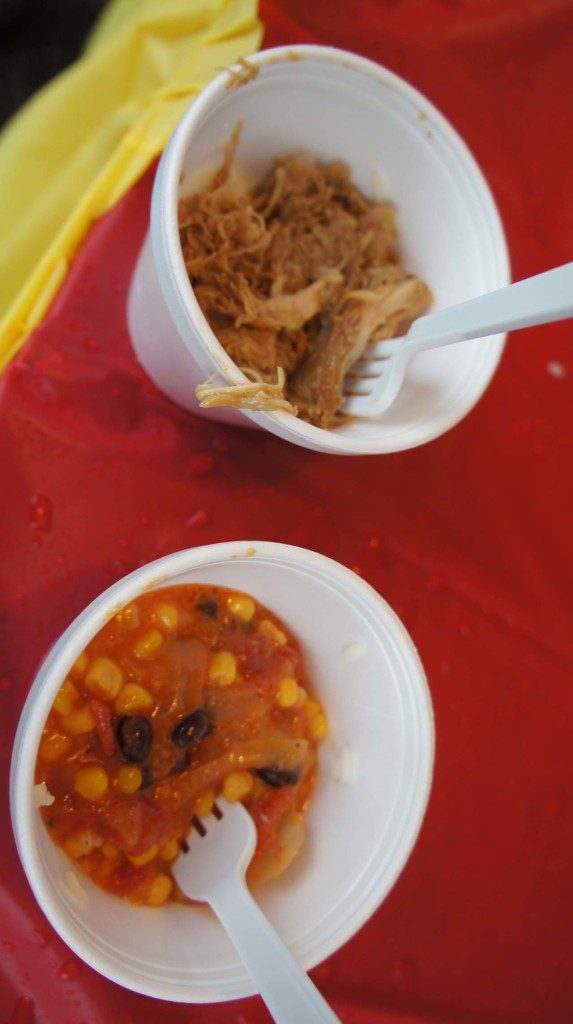 Other food highlights were the puffballs from The Irish Lion, everything from FARMBloomington and the amazing caramels from Joan's Caramels. Oh, be sure to stop at The Big Cheeze for a gourmet grilled sandwich. It's actually all really good, but those were the standouts for me.
As far as beer and wine you won't go wrong with any of the vendors. However, if Oliver Winery or Butler Winer is serving a  wine cocktail I highly recommend them!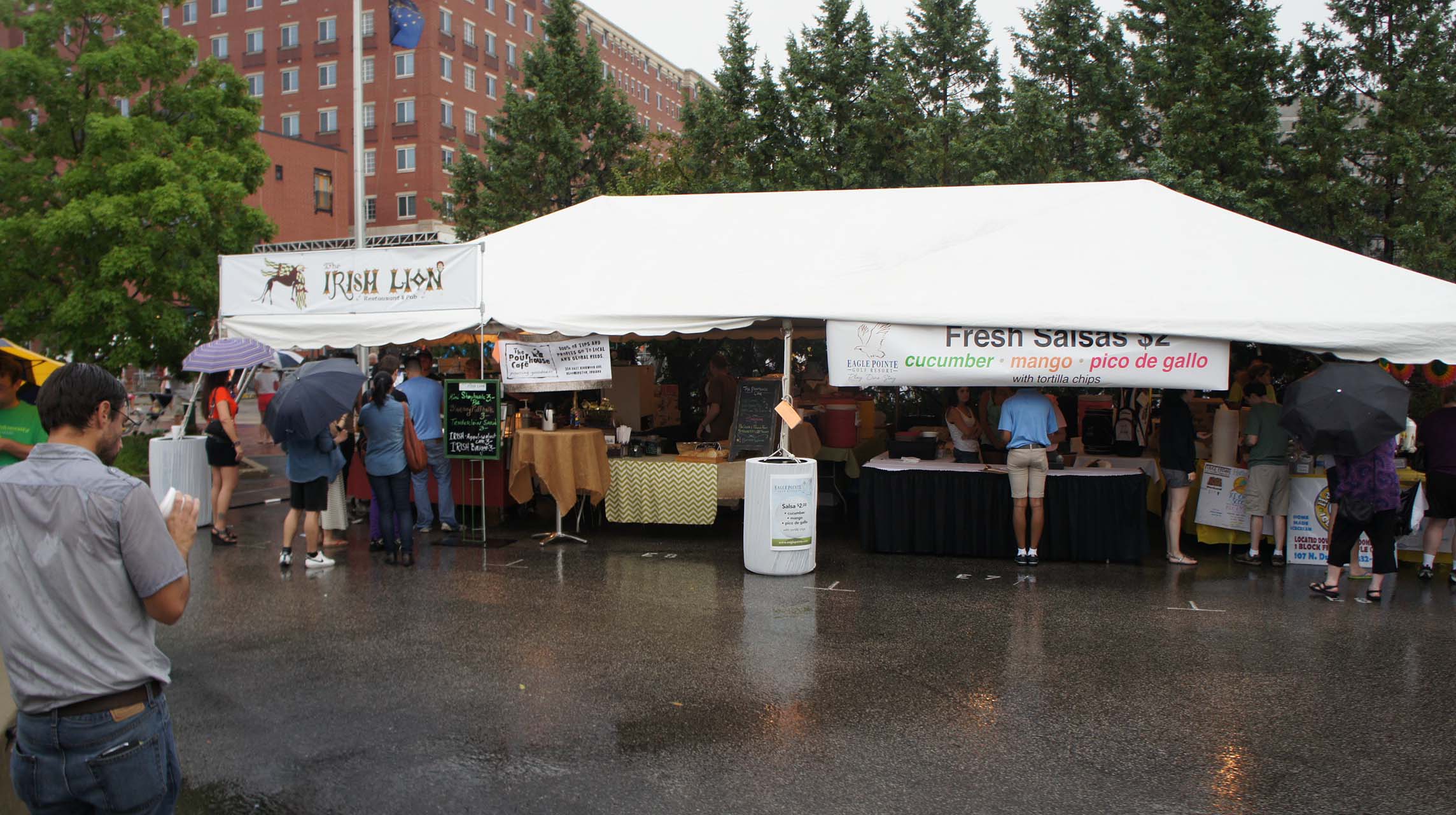 Beyond Food….Bands Entertain the Crowds at Taste of Bloomington
While you are tasting away enjoy a variety of music at two different stages. There is the main stage and the north stage. Both have a fabulous line up of acts!
What You Need To Know About Taste of Bloomington 
June 22, 2019
Please note that Taste of Bloomington is a cash-only event.
More Not-To-Miss Bloomington Adventures
Pin Taste of Bloomington to Pinterest