Here's another great ZERO point Weight Watchers recipe. It's delicious, healthy and you can make it in the slow cooker…yay!! This slow cooker Mexican shredded chicken recipe is as easy as it is versatile. It's perfect for burrito bowls, lettuce wraps, or over a bed of flavorful cilantro-lime rice, but note that if you use rice you'll need to add 5-7 Freestyle points depending on the type of rice and how much. I also love using this chicken in my chicken and black bean enchiladas with red chili sauce recipe.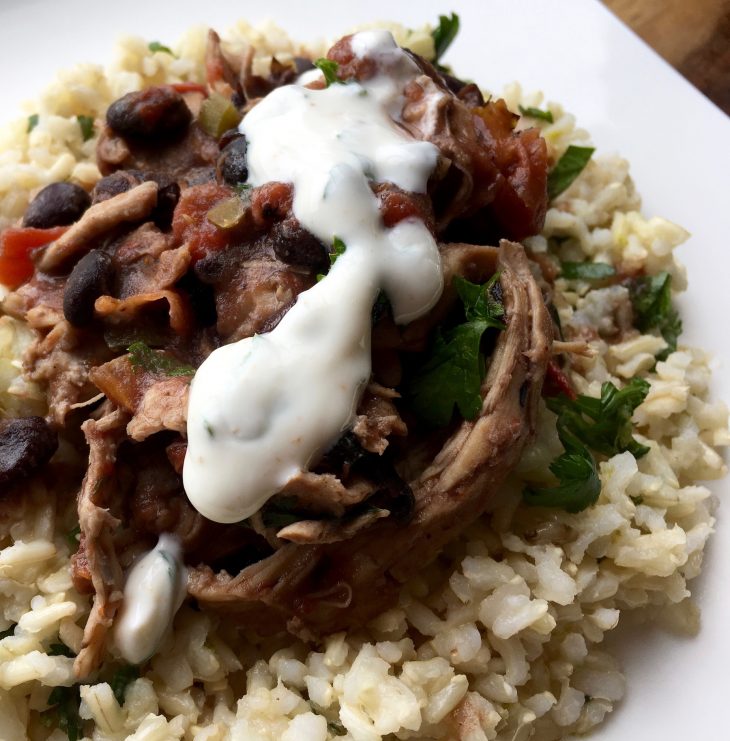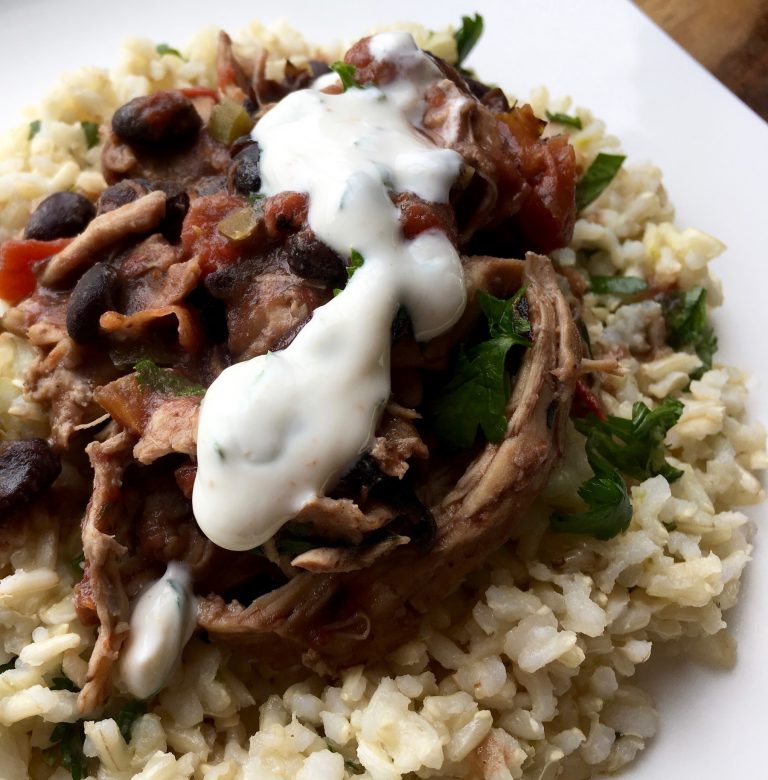 Tip: Don't skip the squeeze of fresh lime juice after cooking. It really brightens the flavors and pulls them all together.
Slow Cooker Mexican Shredded Chicken Ingredients
2 lbs. boneless, skinless chicken breasts
2 10-oz. cans diced tomatoes & green chilies, undrained
2 15-oz. cans black beans, rinsed and drained
3-4 cloves garlic, minced
1 small jalapeno pepper, finely diced
1½ T. hickory-flavored liquid smoke
2 t. ground cumin
1 T. chili powder
1 t. smoked paprika
2 t. dried oregano
1 t. cayenne pepper
Salt and black pepper, to taste
2 limes, quartered
¼ c. fresh cilantro, chopped<<<—completely optional I never use in my dishes but I know others love it.
***Pin to Slow Cooker Mexican Shredded Chicken, ZERO FREESTYLE POINTS, to Pinterest***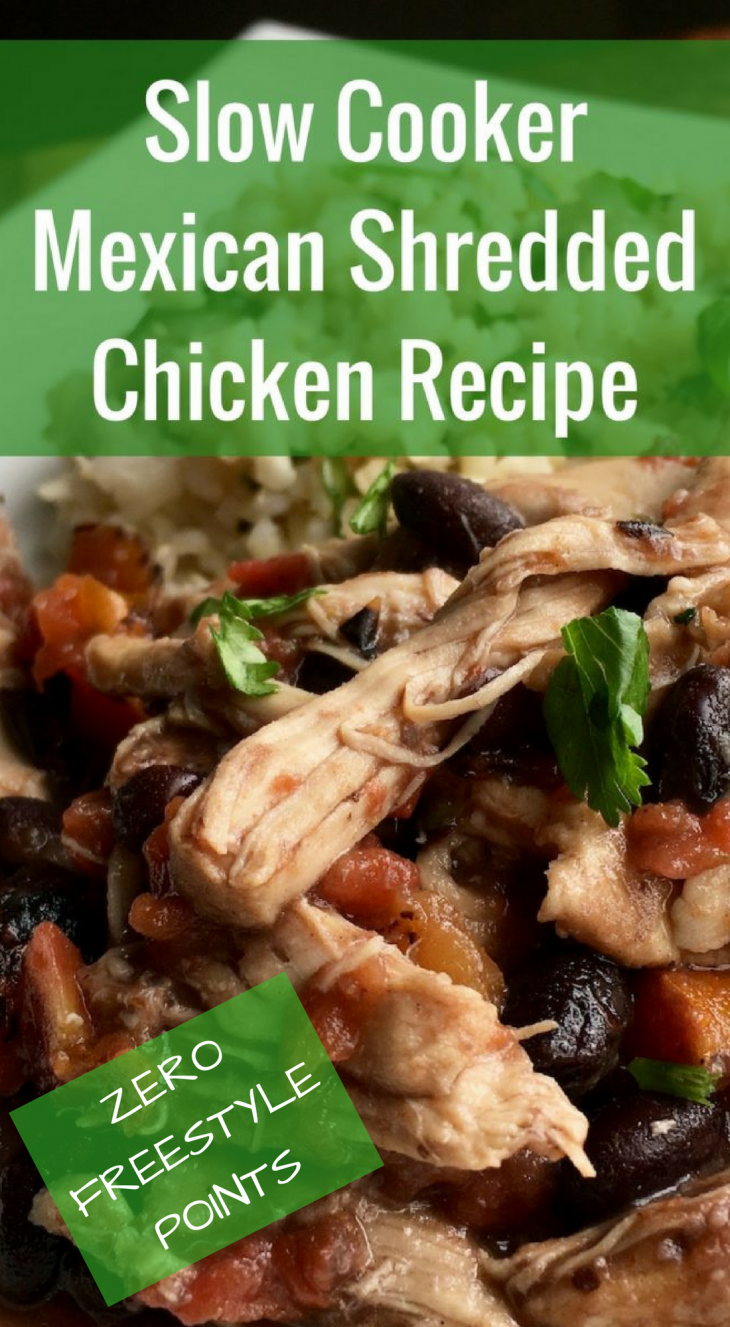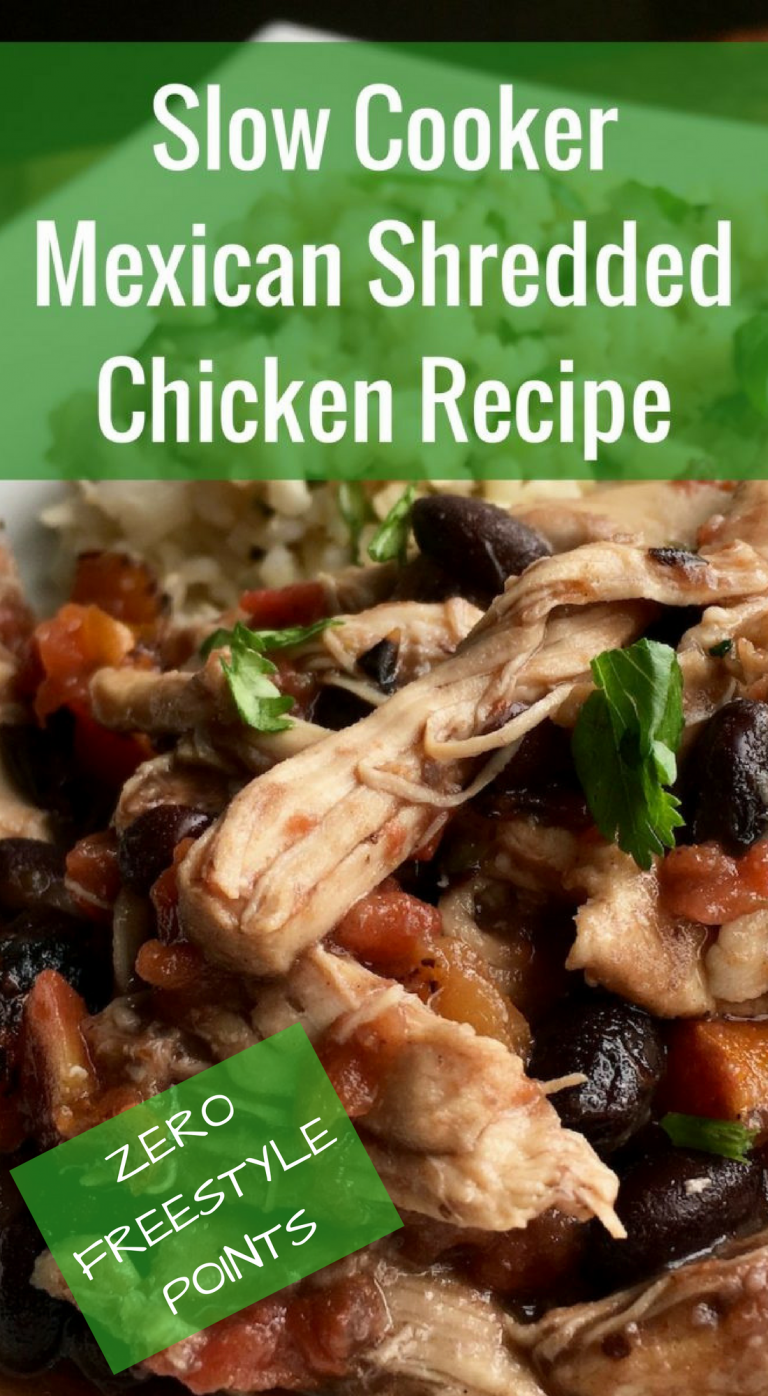 Slow Cooker Mexican Shredded Chicken
 
Directions
Add chicken breasts to bottom of a 5 or 6-quart slow cooker crock. Top with tomatoes, black beans, garlic, jalapeno pepper, liquid smoke, cumin, chili powder, smoked paprika, oregano, and cayenne pepper. Season with salt and black pepper, to taste. Stir to combine, making sure the chicken is coated and submerged in the liquid.
Cover and cook on high for 3-4 hours or low for 6-8 hours. 30 minutes before done cooking, remove lid and shred chicken while in the slow cooker with two forks. Stir to combine shredded chicken with other ingredients. Cover and cook for remaining 30 minutes to allow chicken to absorb the flavors.
Remove lid and squeeze fresh lime juice into the crock. Add cilantro and stir to combine. Season with additional salt and black pepper, if desired.
To serve, spoon chicken mixture over plain brown rice or cilantro-lime rice or if you'd like to keep it zero freestyle points make it as a lettuce wrap with lettuce leafs.  Serve with remaining lime wedges. Enjoy!
***Pin Slow Cooker Mexican Shredded Chicken To Pinterest***