We've been pretty fortunate that Alan's Dad has a small cottage on a small lake in northern Michigan. We use the heck out of the cottage and launch our kayaks from the dock many times during the summer and fall months.
About five or six years ago we added a floating extension onto the dock and that has been holding up fairly well. However, the last time we launched our kayaks I noticed that we might need to replace the main portion soon.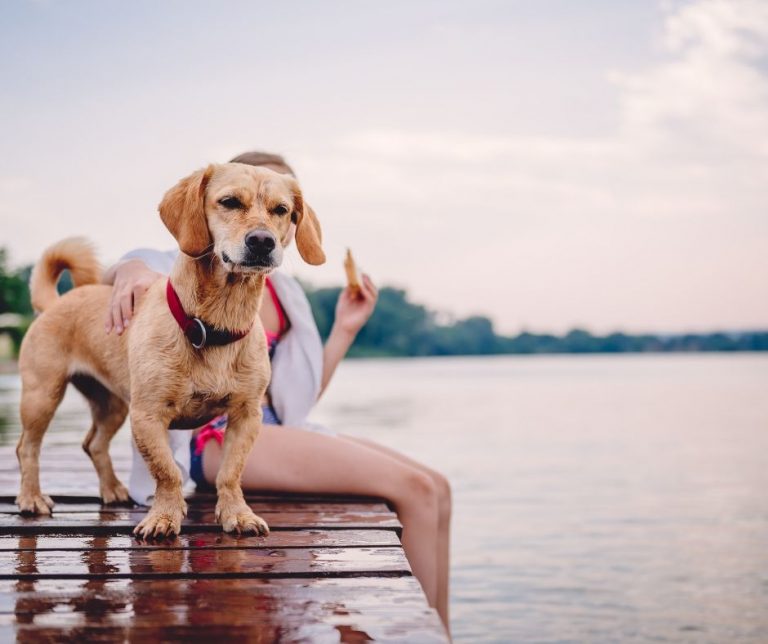 I can't say I know a whole lot about this subject, but you know who does?
GOOGLE!!!
Research and rabbit holes ensued, but I finally came up with a list of signs you need to replace your dock and thought I'd share with you.
I'm not a pro like the people over at Decks & Docks Lumber Company, by any means, but I'm an excellent researcher and found the following information helpful.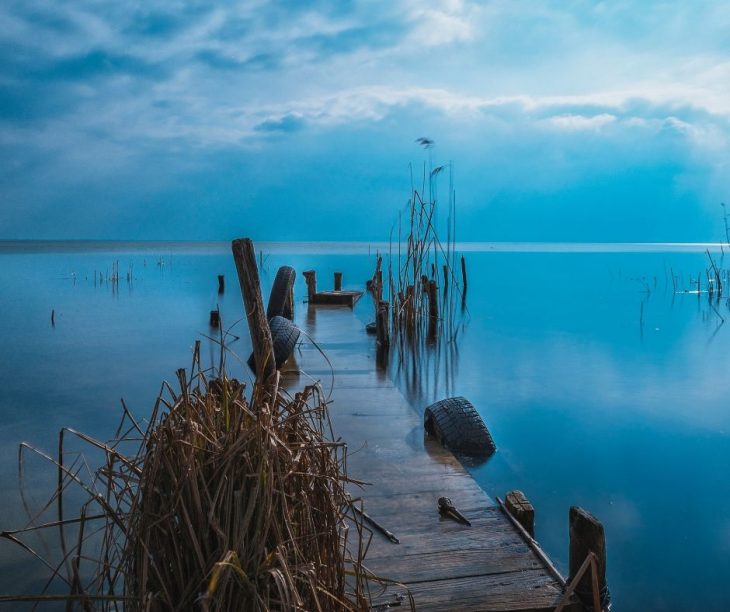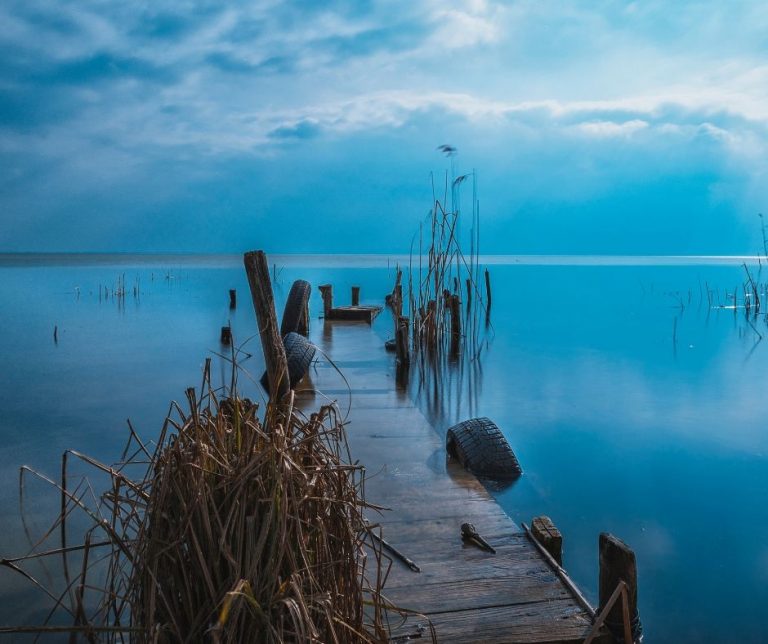 Signs You Should Replace Your Dock
Wood Is Crack or Warped
According to the information I found once the wood starts to crack or warp it's time to start researching thinking about a replacement.
Lake and weather conditions can play havoc on wood. In northern Michigan, we have the added stress of cold temps and freezing waters. We leave our dock in the lake year-round so it's life expectancy is a little less.
Supports Are Damaged
It's important to check the supports on a regular basis. Any sign of damage should be taken into immediate consideration for repair. Look for cracks, bends, and rust.
Moss, Mildew, Algae, OH MY
Keep your dock clean and as soon as you see signs of moss, mildew or algae to clean those up immediately.
However, if life has happened, like it often does and the dock was neglected for a while and the mildew or algae is trying to claim the entire surface as its own you have a bit of trouble on your hands.
The moss, mildew, and algae, when left unattended, can cause moisture to be trapped in the wood and cause the wooden planks to rot.
Once the rot sets in the only solution is to replace the dock.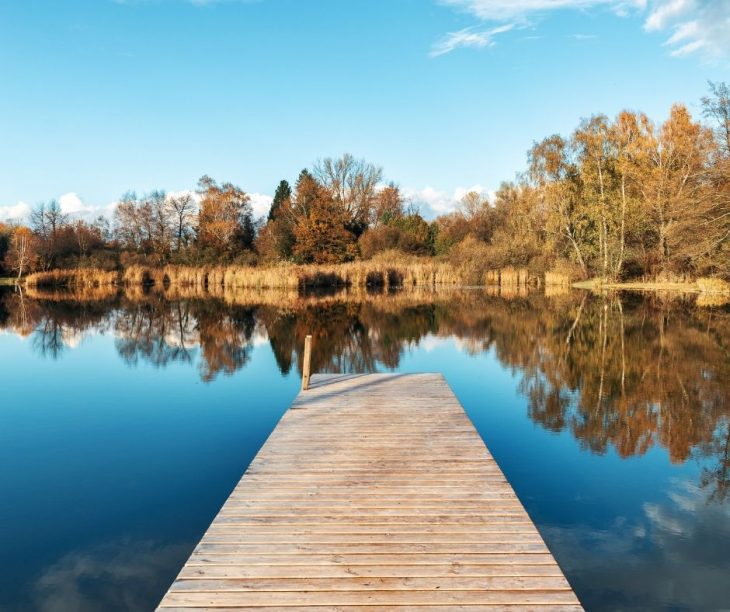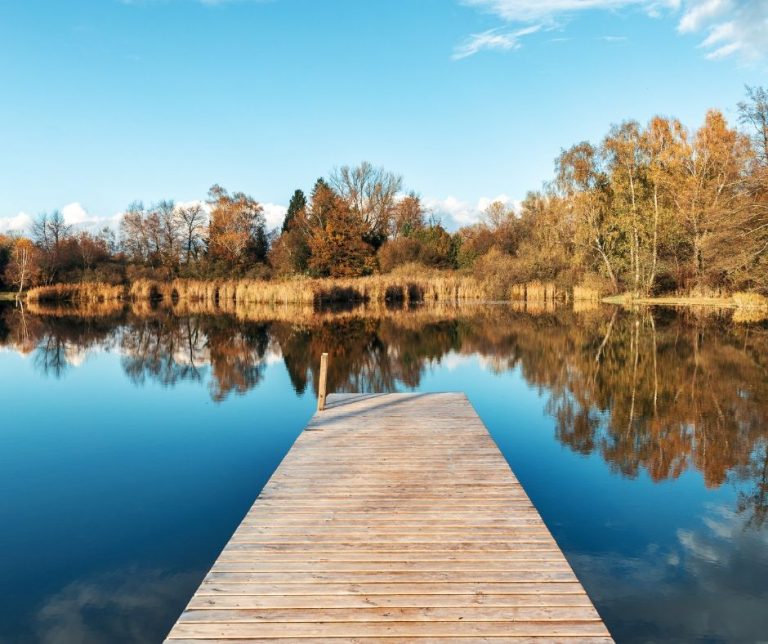 It's Just OLD
Sometimes, the dock is just outdated and simply needs replacing for any number of reasons. Maybe the current one is too small or it may simply look weathered and doesn't fit the aesthetics of the house.
It's ok to want to replace an aging one with a new one for no other reason than the dock is old.
When you replace it consider adding some of these dock customizations.
Fish Cleaning Station – We'd add this to ours, but pretty sure big fish dont' exist in our lake. Alan and the kids have spent hours and hours fishing there and have never caught anything big enough to consider keeping.
Underwater Lighting – Ok, I think this would just be cool. Especially if you have oceanfront property. I'd love to sit and watch all the marine life.
Dock Hammock – Yall know I LOVE my deck hammock so a dock hammock is an ultimate accessory, in my opinion.
Hopefully, that helps! It looks like we have some work to do at the cottage. We are wrapping up our cottage season here in the north, but it's a pretty safe bet that a new dock will be on the "must do" list for the cottage soon.