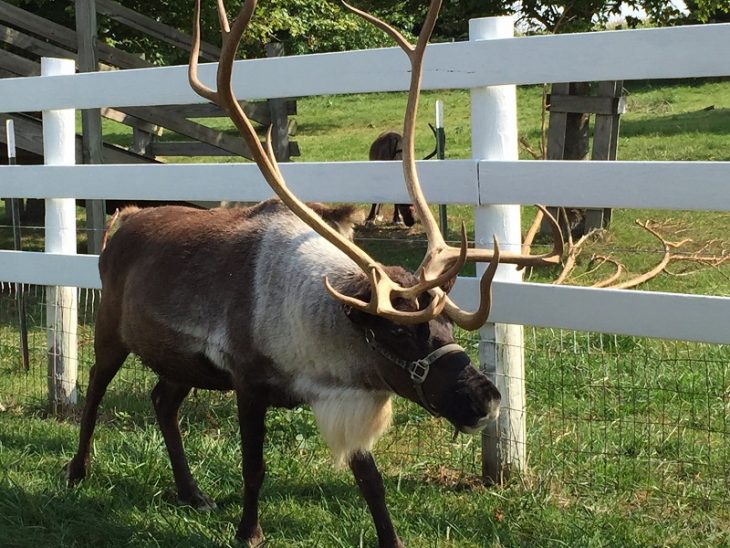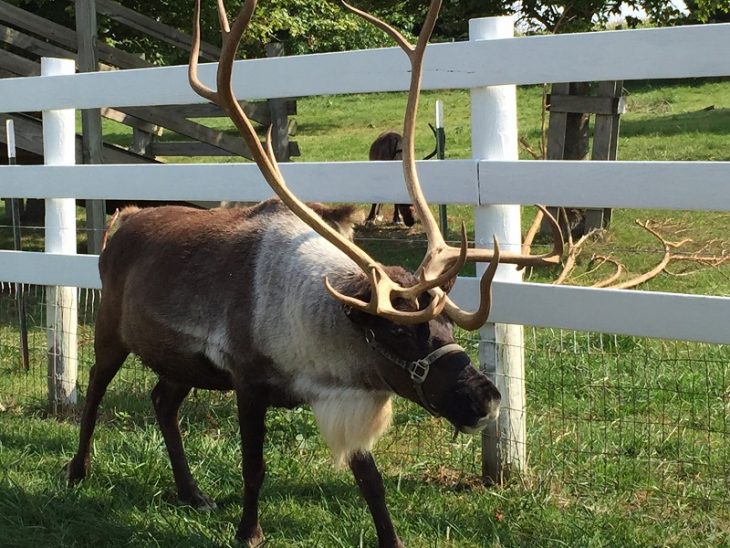 An up close and personal reindeer encounter should be on everyone's "must do" list and, luckily, you don't have to fly to Alaska to check it off the list. Instead you can head to the midwest and visit the reindeer that live at Hardy's Reindeer Ranch in Rantoul, IL.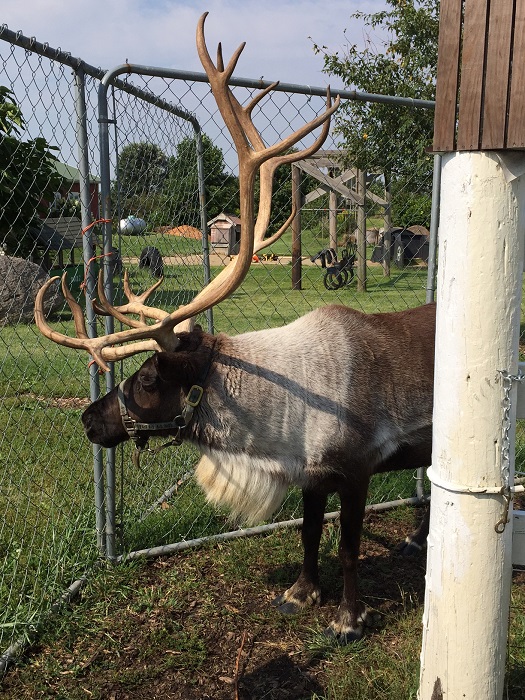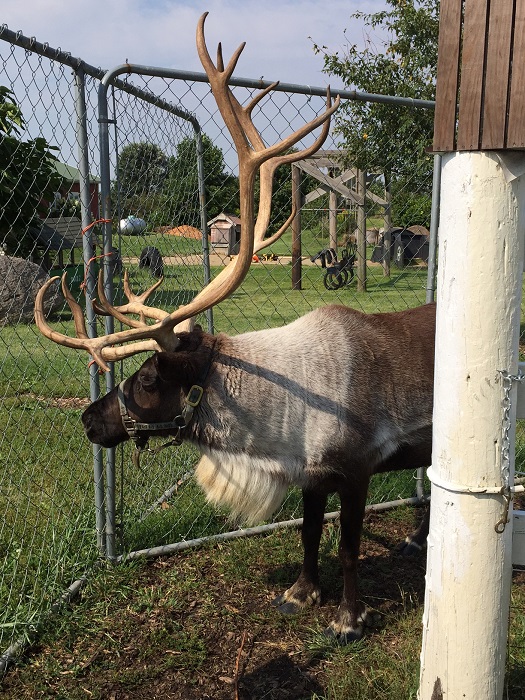 Located a few minutes north of Champaign, IL, Hardy's Reindeer Ranch is a great place to visit in the fall and early winter months. However, don't be mistaken that there is only reindeer to visit at the ranch because there is so much more to do. A day out at the ranch can include finding your way through a corn maze, racing friends on the pedal cart track, watching the pumpkin chunkin', taking a hay ride, and having a little friendly paint ball competition. Of course, the Reindeer Tour and Reindeer Kisses are the main attraction and for good reason.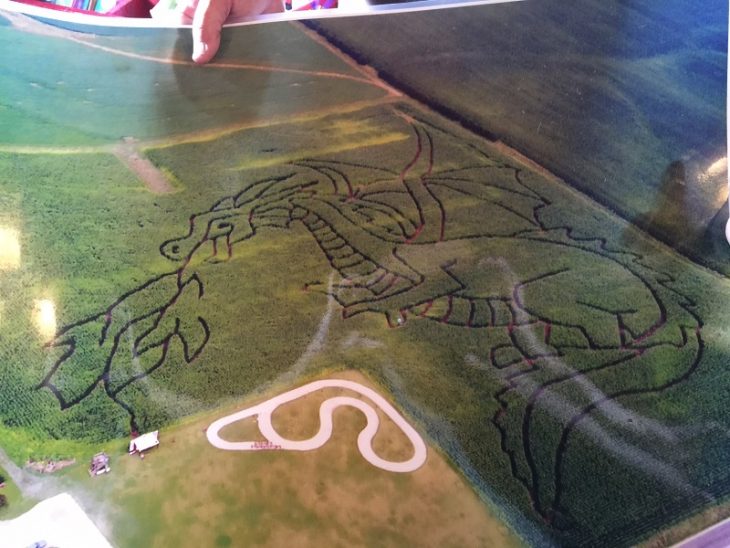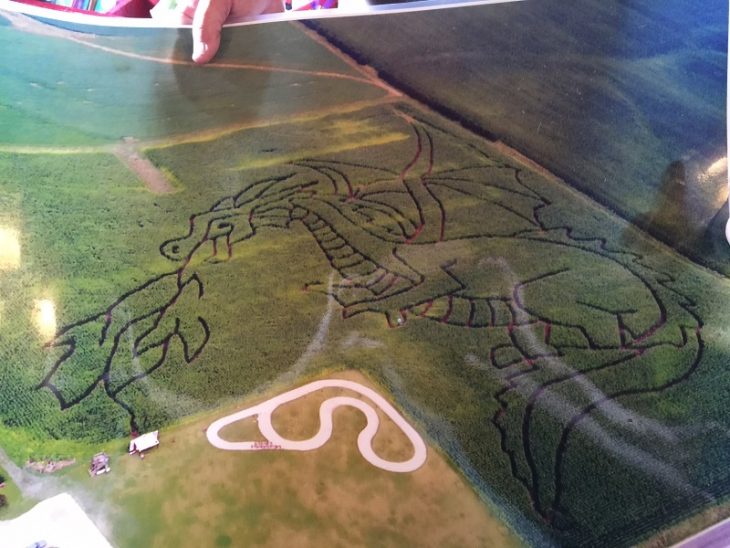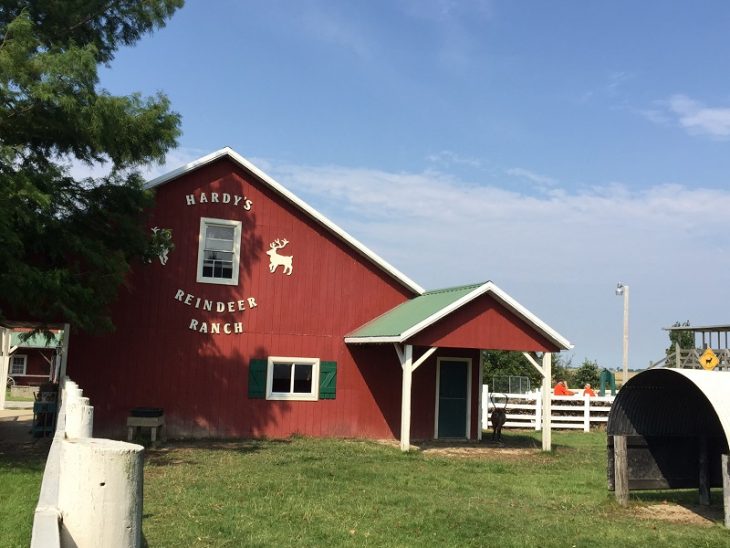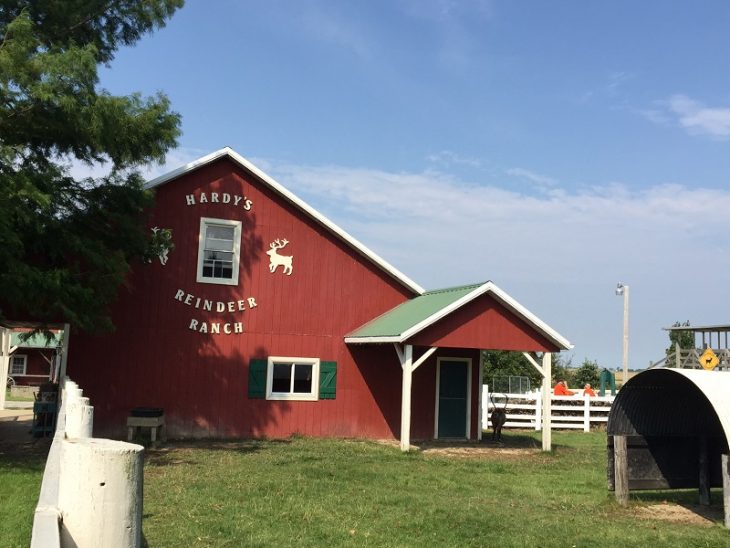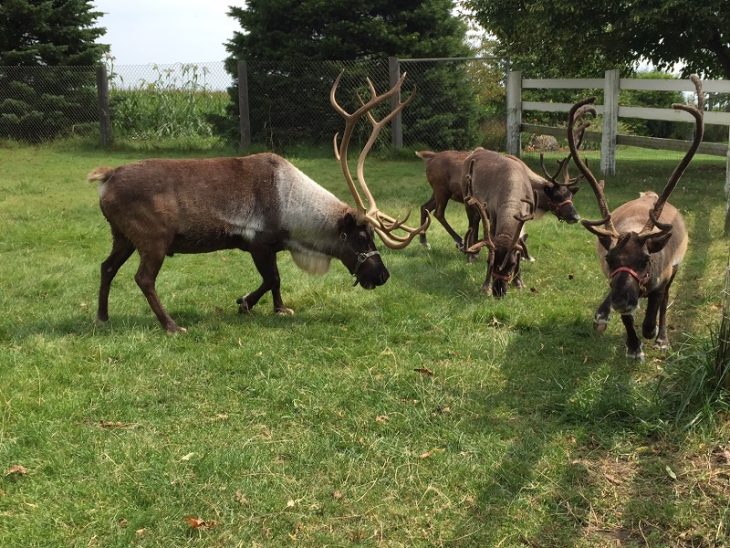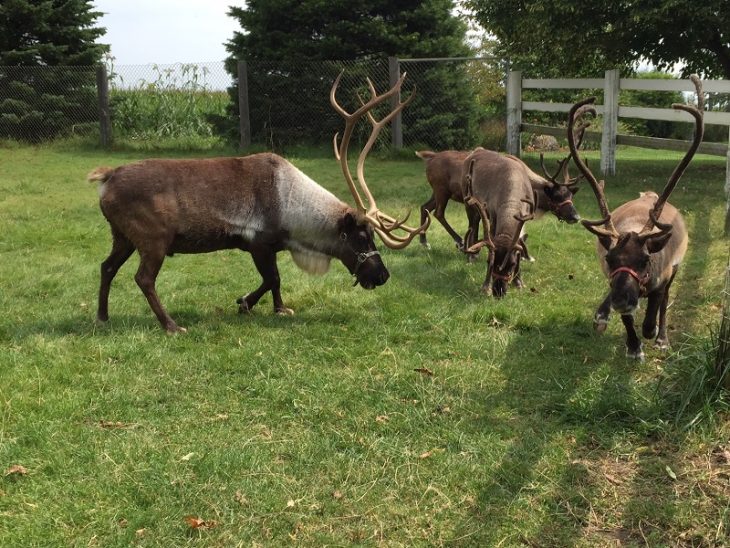 During the high season, after Thanksgiving through Christmas, it can be up to a 2 hour wait for a reindeer tour, but it is completely worth it.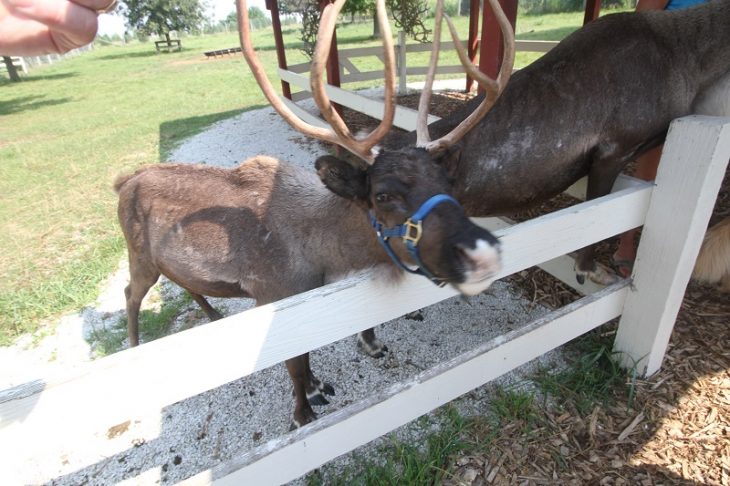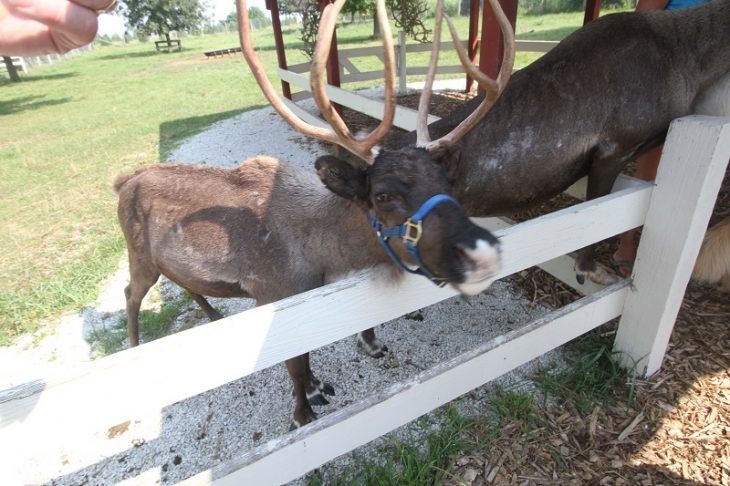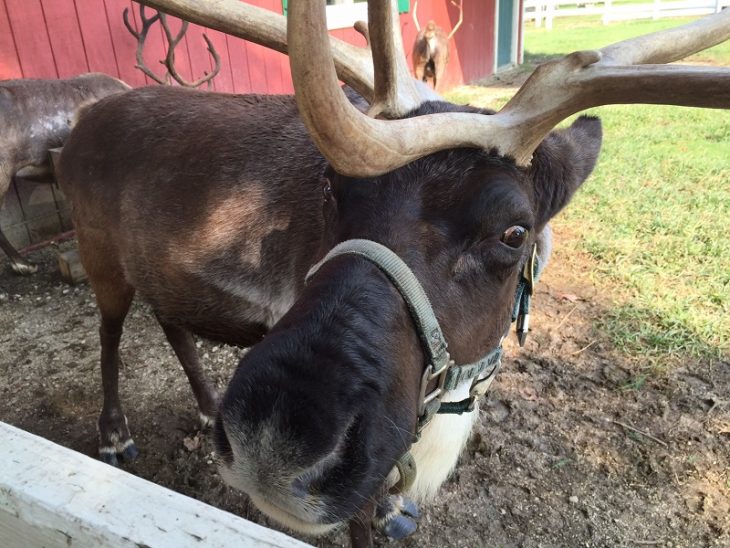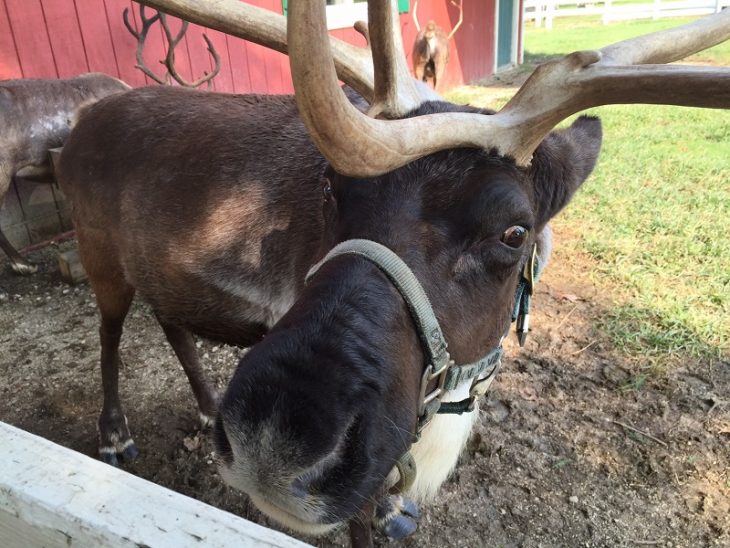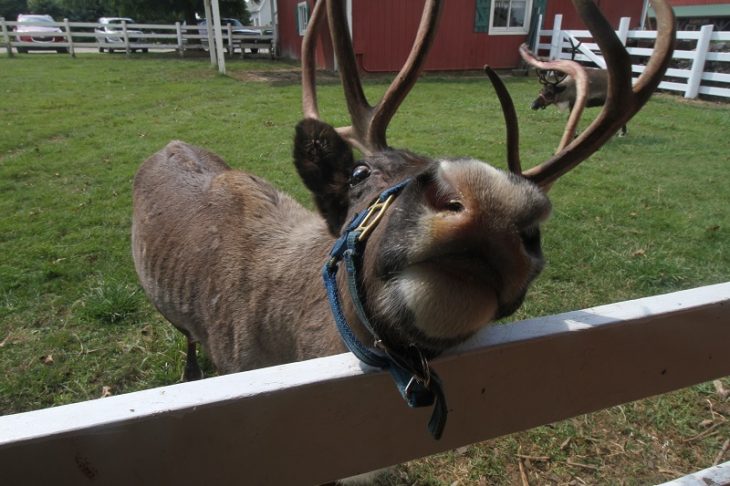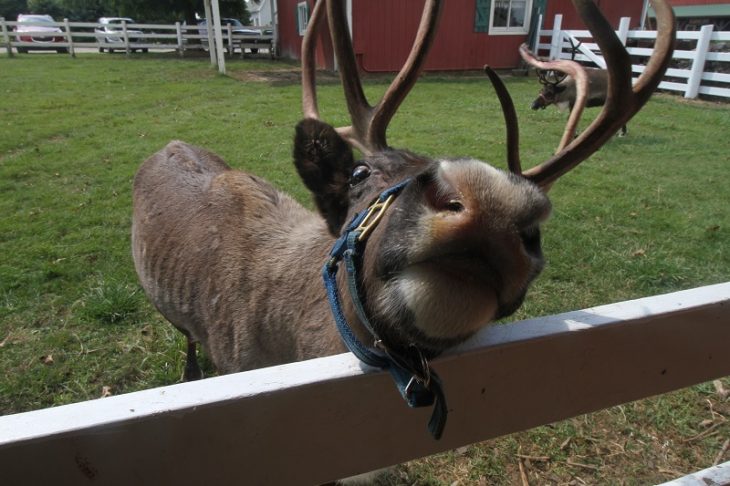 The reindeer are full of charm and personality as are owners, Julie & Mark Hardy. Started in 1995, the Hardy's flew two reindeer in from Alaska (see, reindeer really can fly) to help with Christmas Tree sales on their farm.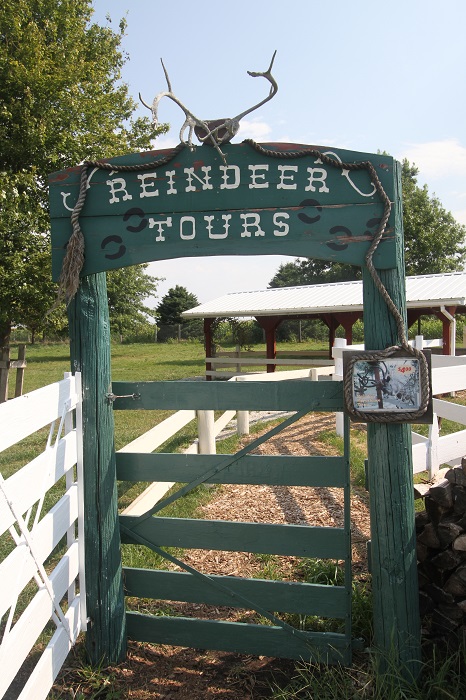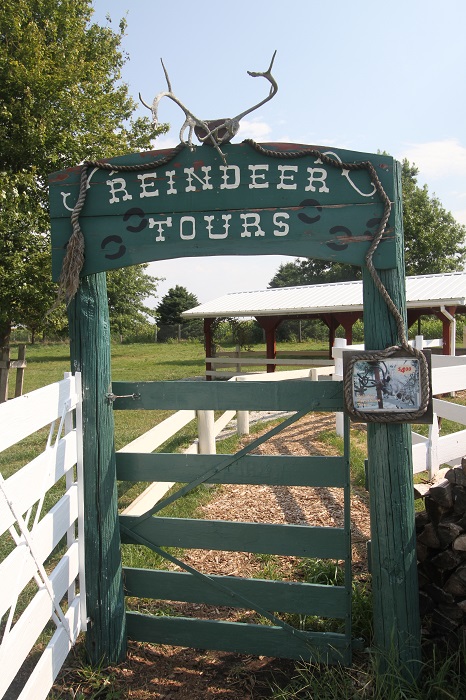 From their, the uniqueness of a reindeer encounter in the Midwest took off and it grew into what it is today. A fun, family friendly ranch that is affordable and sure to become an annual family outing.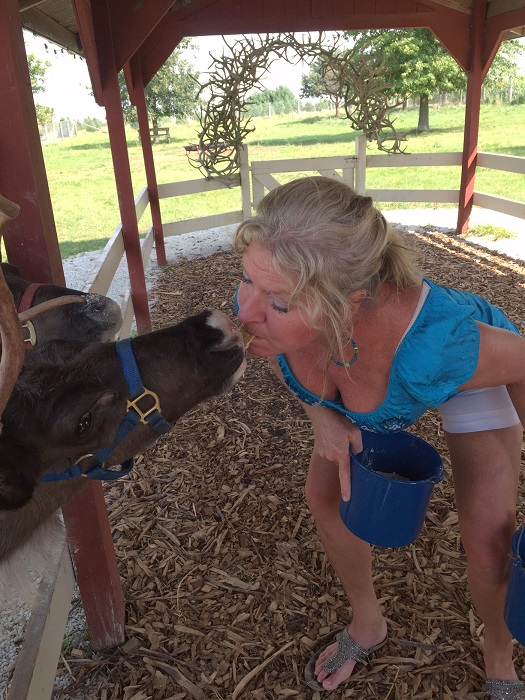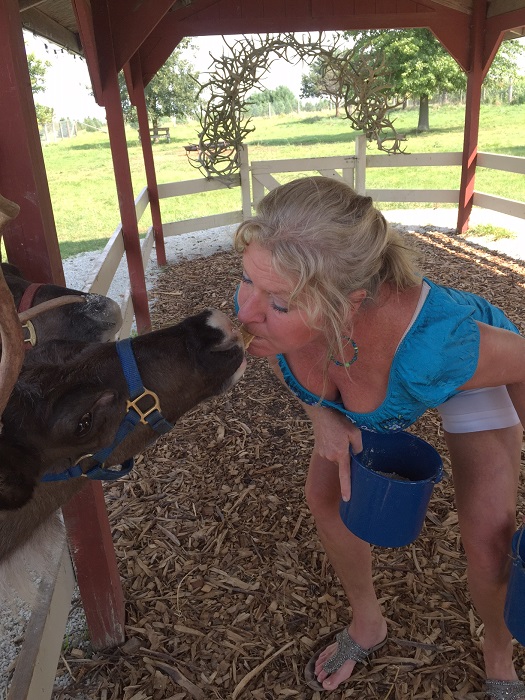 The Reindeer Tour gets you close to the reindeer and, if you are feeling brave, you can give them a kiss. Julie showed us how this was down, simply put the end of a graham cracker in your mouth, squat down so you are nose to nose with a reindeer and let them "kiss" you be taking the cracker away from you.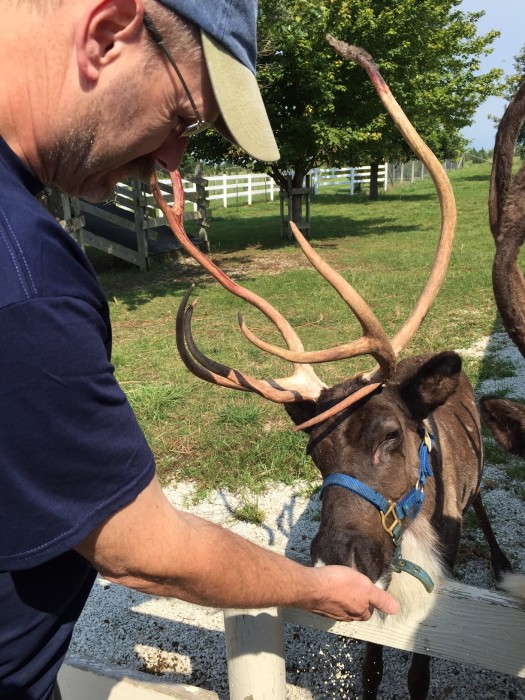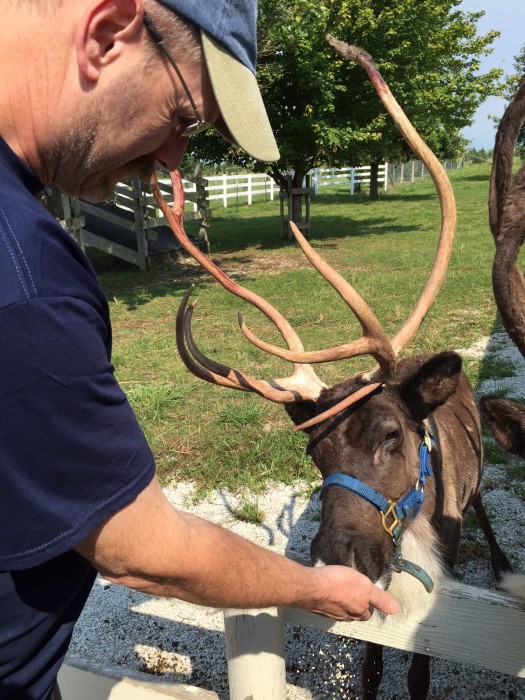 If you aren't feeling like going nose to nose with the reindeer you can give them a handful of oatmeal which they will gladly quickly eat out of your hand.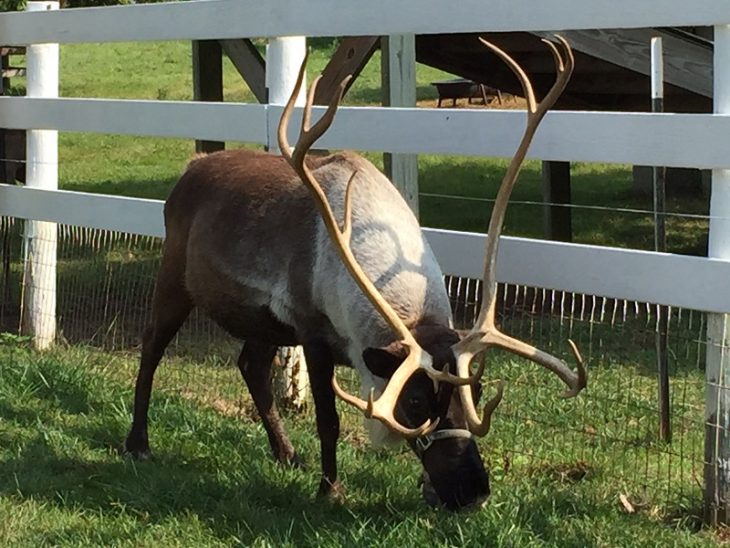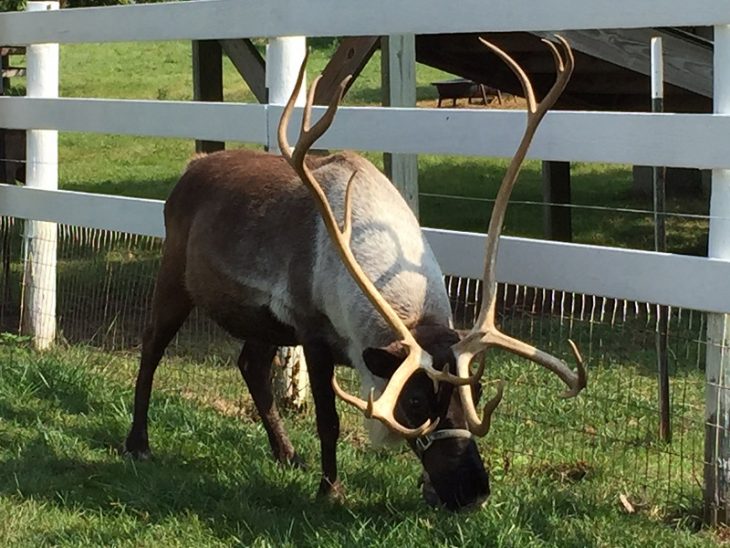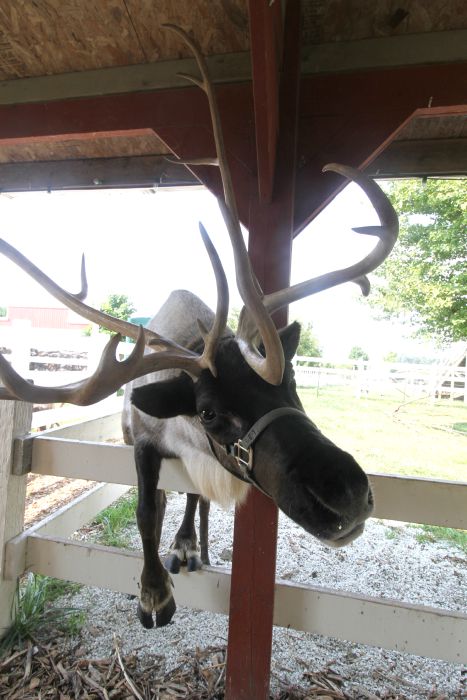 A note of caution, the antlers can be very sharp so stay aware and give the reindeer plenty of room to move around without bumping into you. Whatever you do, DO NOT TOUCH their antlers. They don't like it and their quick movements could cause an injury for both you and them.
Learn more about visiting Hardy's Reindeer Ranch for your very own reindeer encounter at http://www.reindeerranch.com/.