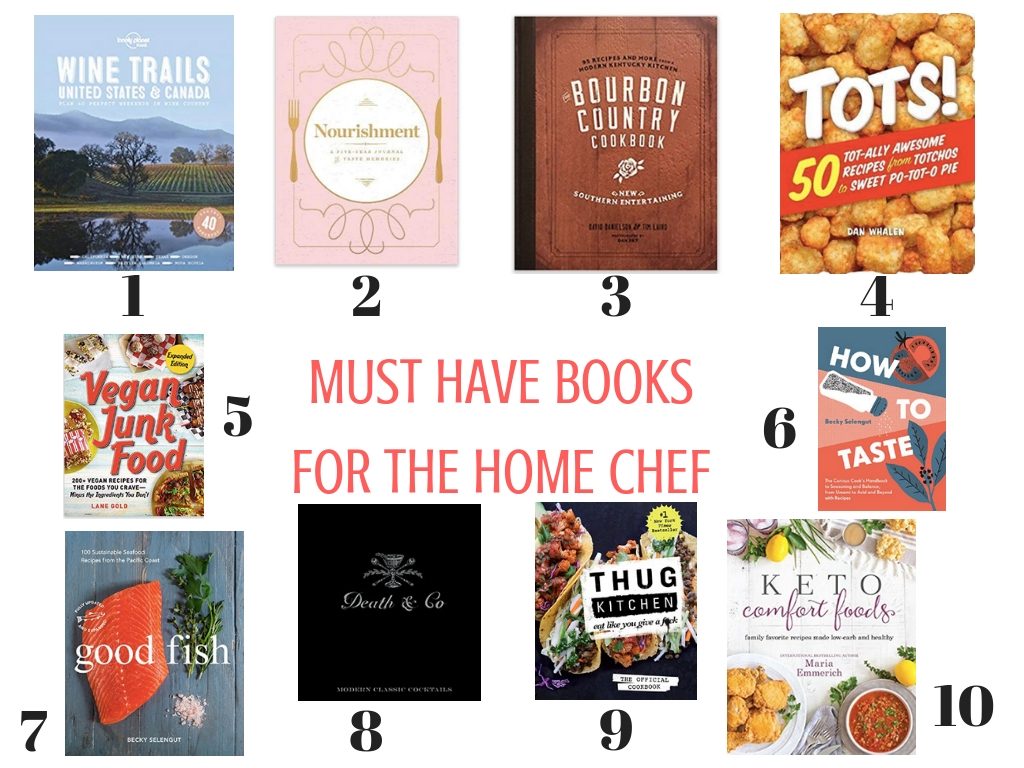 I've spent the year reading and flipping through cookbooks. Seems like a weird thing to read but I love looking at the photos, reading the tips and accompanying, if any, stories. Here are my favorite ones for gift giving this season.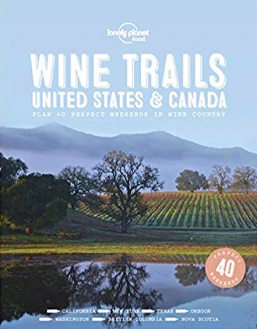 1. Wine Trails United States & Canada – Plan 40 Perfect Weekends in Wine Country by Lonely Planet Food : Ok, ok, while it's not a traditional cookbook every great meal needs a great bottle of wine. I'm just helping narrow down where you should look for the wine 😉 Wine Trails includes 40 perfect weekends in North American wine country, introducing vineyards in regions including Sonoma, Walla Walla, Finger Lakes, Texas Hill Country and Okanagan, as well as celebrating secret gems off the beaten path.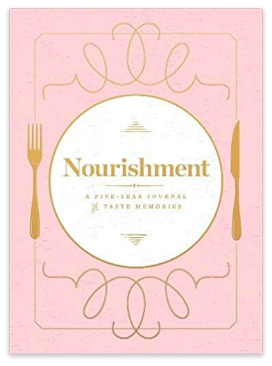 2. Nourishment A five-year journal of taste memories: This book provides a framework for you to capture these moments by tracking your eating habits every day for five years. As you return to your entries year after year, you'll be reminded of how your life has changed the way you eat—or perhaps the other way around.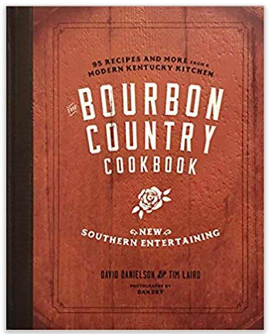 3. The Bourbon Country Cookbook – New Southern Entertaining by David Danielson & Tim Laird: This book distills the spirit and hospitality-both new and old-of great southern food and drink into 90 accessible recipes designed to help you achieve the ease and elegance of Bourbon Country entertaining in your own home.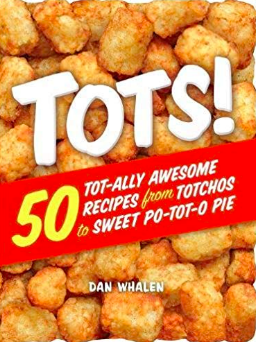 4. Tots! 50 Tot-ally awesome recipes from Totchos to Sweet Po-TOT-O Pie by Dan Whalen: Tots! elevates the friendly little tater to its place in the culinary spotlight.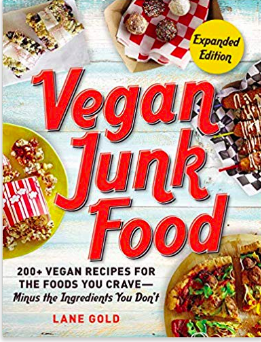 5. Vegan Junk Food – 200+ Vegan Recipes for the foods you crave by Lane Gold: Proves that going vegan doesn't mean giving up your favorite comfort foods, or sustaining on plain broccoli and tofu every night of the week. With over 200 delicious (and animal-friendly!) twists on your favorite junk foods.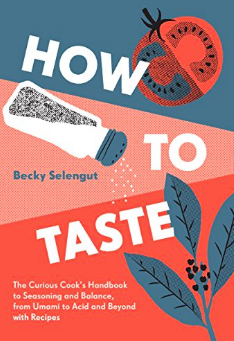 6. How to Taste: The Curious Cook's Handbook to Seasoning and Balance, from Umami to Acid and Beyond–with Recipes: How to Taste outlines the underlying principles of taste, and then takes a deep dive into salt, acid, bitter, sweet, fat, umami, bite (heat), aromatics, and texture.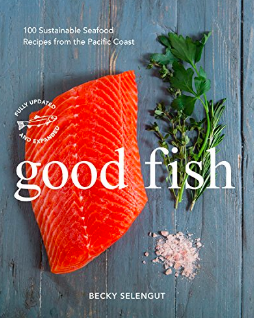 7. Good Fish: 100 Sustainable Seafood Recipes from the Pacific Coast: Let this deliciously smart cookbook lure you to Pacific coast seafood that's good for your health and good for the planet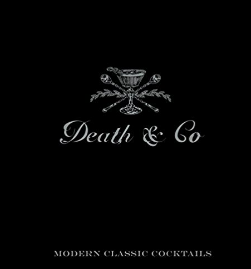 8. Death & Co: This is the most important, influential, and oft-imitated bar to emerge from the contemporary craft cocktail movement. Emma, who is a bartender, swears this is THE book to own for cocktails!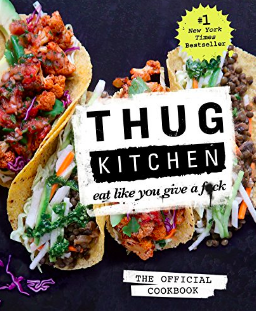 9. Thug Kitchen: The Official Cookbook: Eat Like You Give a F*ck: Bought this for Dylan a couple years ago and we all freaking fell in love with it! In this cookbook they're throwing down more than 100 vegan recipes for their best-loved meals, snacks, and sides for beginning cooks to home chefs. However, DO NOT buy this book for anyone that is sensitive to snark and cussing 🙂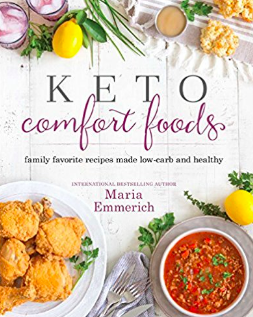 10.Keto Comfort Foods: Family Favorite Recipes Made Low-Carb and Healthy: The book's more than 170 tantalizing, hearty comfort food recipes include everything from cinnamon rolls to steak fries, and from chicken cordon bleu to tiramisu cheesecake.
Pin Must Have Books For The Home Chef To Pinterest!