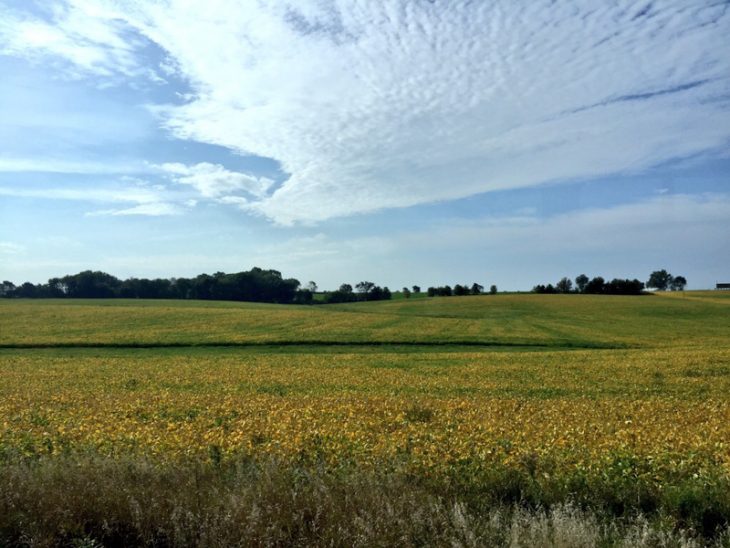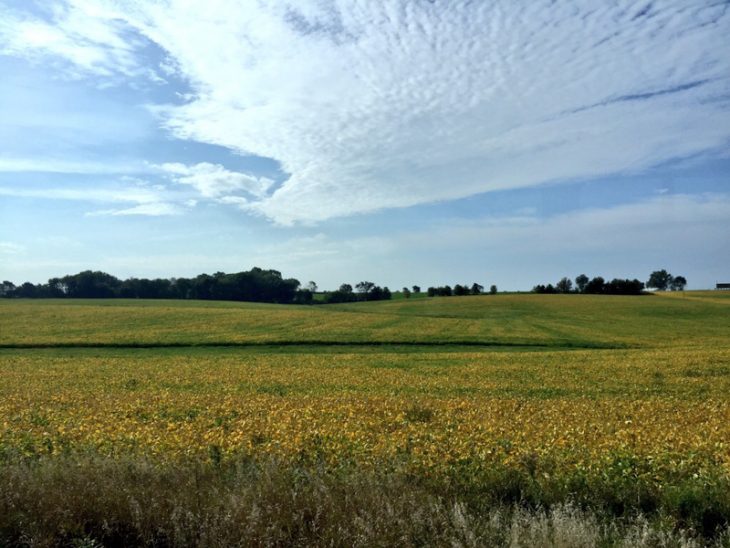 An invite to Decorah, Iowa netted some of the most interesting experiences and finds. I had no idea that this quiet, small community in NE Iowa would be home to a vibrant farm to table community with so many entrepreneurship minded individuals. I love that so many Iowans are living out their dreams and embracing the life they want. Makes my free spirit heart very happy. So what did I find there that was so exciting to discover? Read on for an adventure in Iowas farm to table culture.
Since Iowa is a heavy farming state it's no surprise that farm to table eats are readily available almost everywhere. However, I'm here to tell you that more than corn and soy is being grown in the state. I can't even begin to tell you how many times I heard "don't they just grown corn" when people heard I was headed to Iowa. Ahhhh, you would be surprised what Iowa is hiding within its borders. It's time to start exploring the fly-over states much more closely.
FARMS, WINES & BREWS OF DECORAH, IA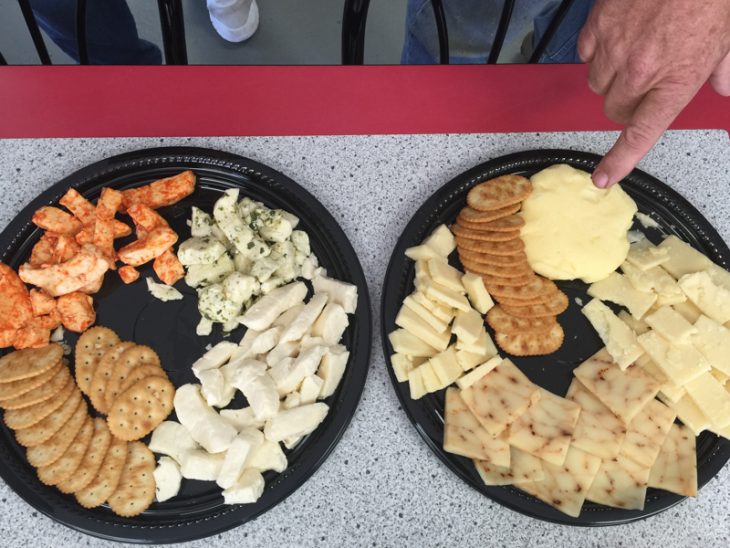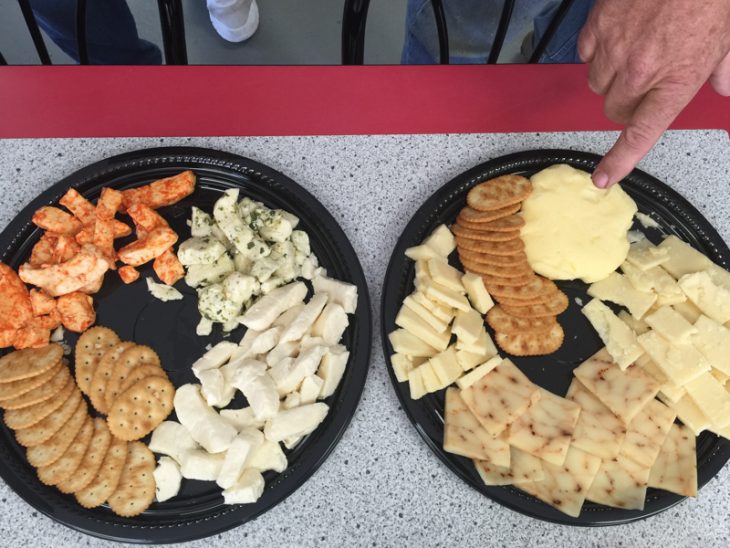 WW HOMESTEAD DAIRY
This is what happens when a couple dairy farmers want better control over what happens to their milk supply. Homestead Dairy produces high quality milk, ice cream and cheese curds. The product is sold in local stores and of course the on-site farm store. I done a little sampling of each and I have to tell you it was all so very good.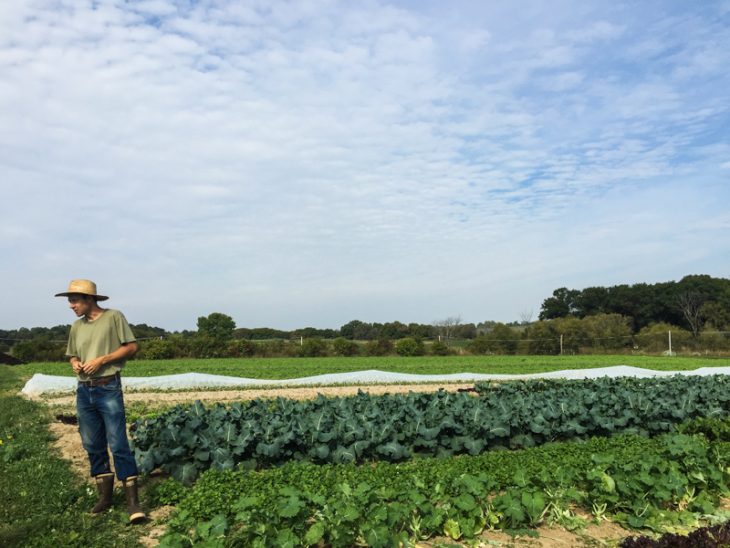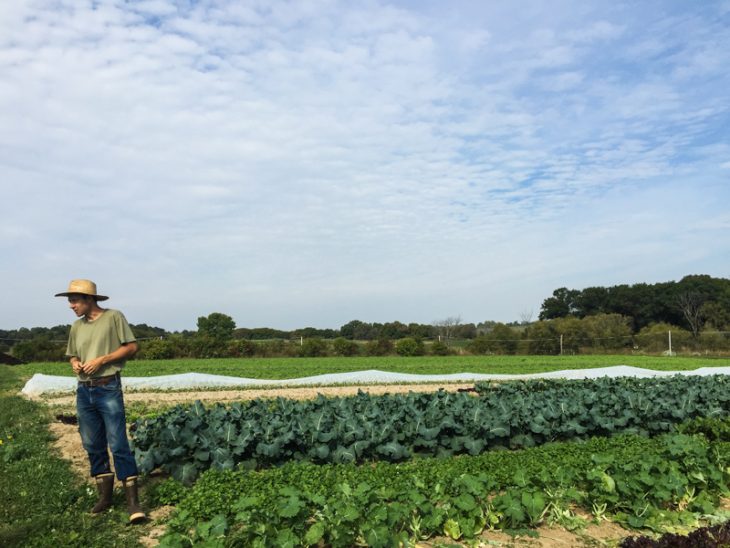 SESSIONS FARM
A 40 acre homestead in the hills. The owner found the flatest 5 acres and started farming it and growing it into an well-respected farm. Eating at a local Decorah restaurant? There is probably a really good chance that something on the menu is from Sessions farm.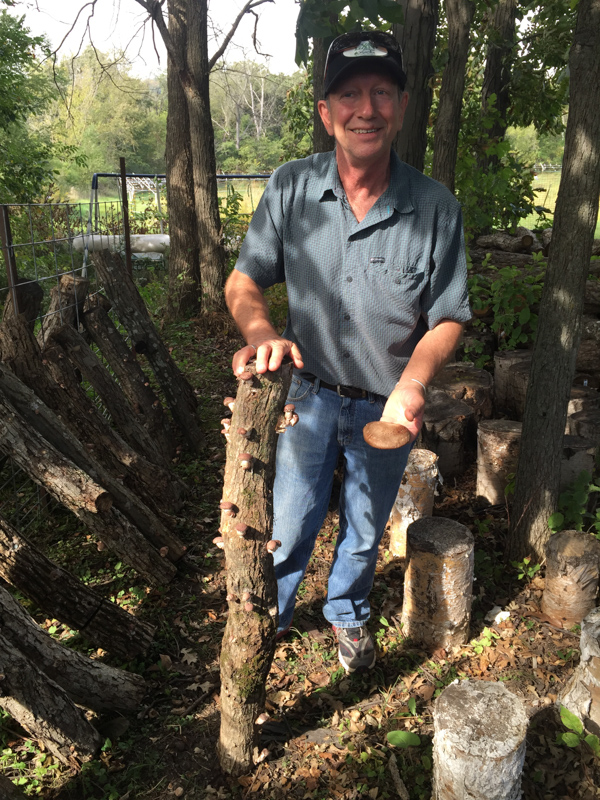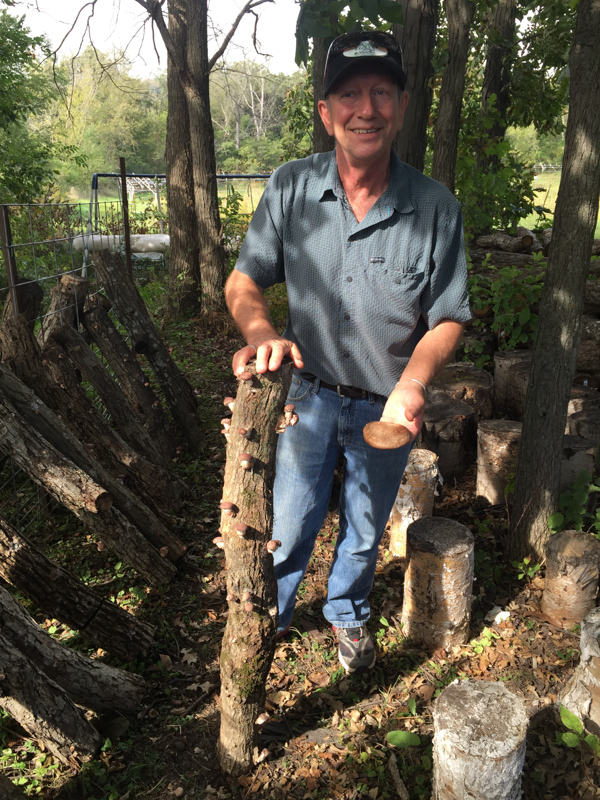 ELLICKSON ORGANICS
Have to admit, I never really knew this was a "thing" but after learning about mushroom farm I was completely intrigued. I had no idea how easy it would be to grow mushroom in a colder climate, but he is doing it and doing it well. Ellickson Organics also farms garlic which is another fairly easy to grow crop, but not one that many people take the time to farm. I've grown garlic exactly once. Every year I tell myself to get out and plant the garlic and every October comes and goes without me putting any bulbs in the ground….sigh. I really do have good intentions. I think I just lack the time or motivation.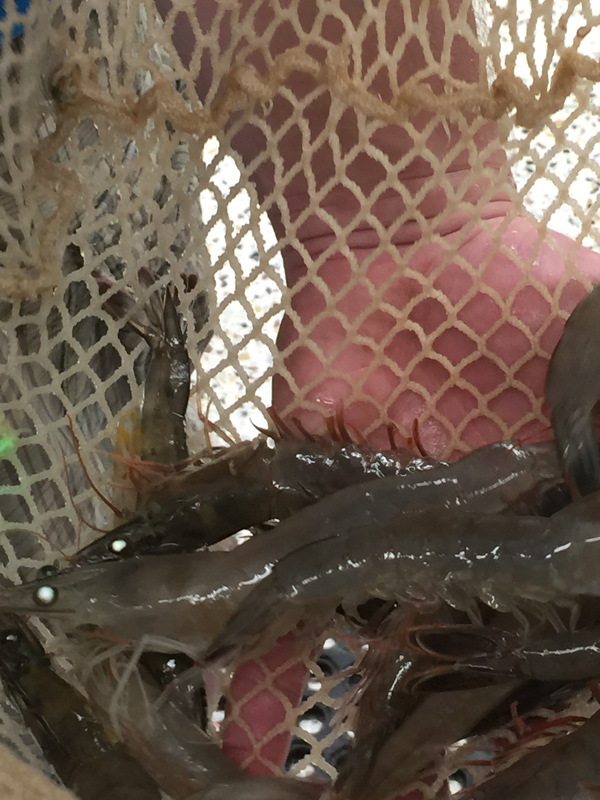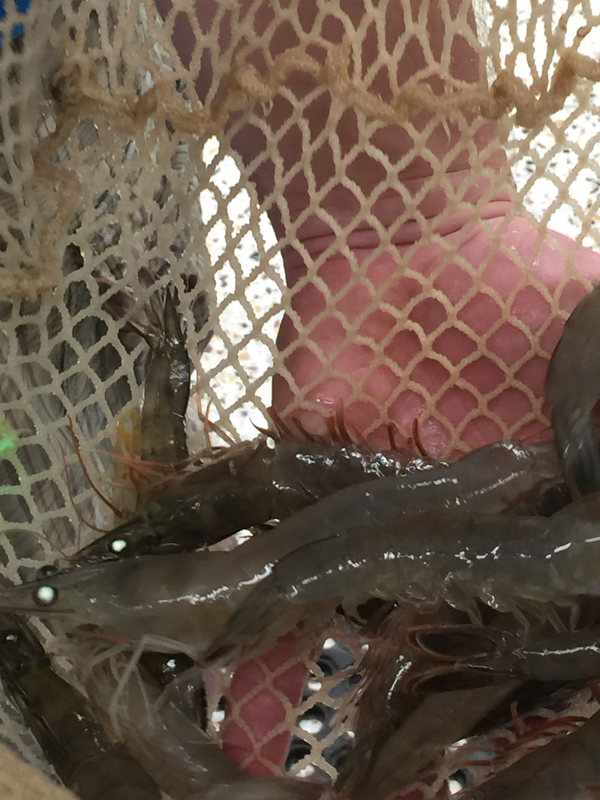 SHERLOCK SHRIMP FARM
Ok, the mushroom farm really surprised me, but when we arrived at the shrimp farm you could say my world was rocked a bit. I know!!! I need to get out from under my rock more. You would think with all the travel I do that nothing would surprise me anymore, but guess what, I was stunned to learn that shrimp farming is happening in the midwest. I thought it would be a coastal thing, but I was wrong (see family…I can admit when I'm wrong–lol). This entrepreneurial focused local (who is originally from MI) was looking for a career that was more than another soul-sucking job and landed upon shrimp farming. It is such a fun operation. They re-purposed an empty elementary school, named their shrimp farm Sherlock Shrimp, and opened for business. That was just over a year ago and they are going strong. Over the year they have added more and more tanks to keep up with demand and are now in the process of adding another style of tank that will allow for more shrimp production. You'll be interested to know that the shrimp eggs are flown in weekly from the Florida coast to be raised in Iowa. Fresh shrimp is purchased by many local restaurants and local can stop by to purchase as well.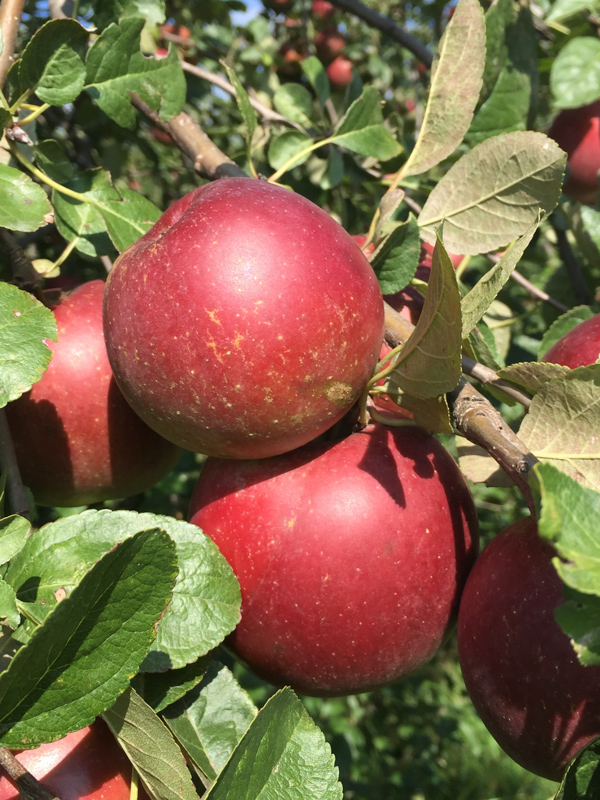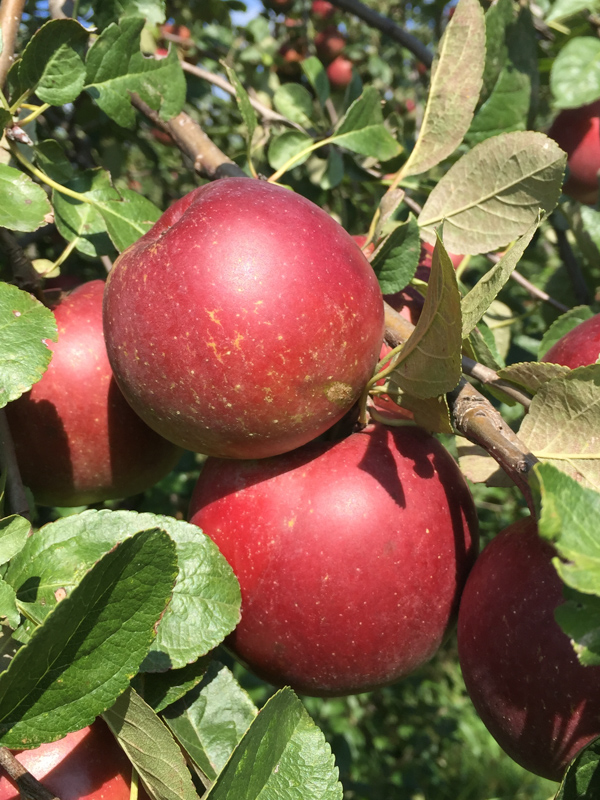 PEAKE ORCHARD
I love that there are a number of apple orchards to be found in Iowa. Peake Orchards in Waukon is open to the public. Enjoy the delicious taste of freshly picked apples. There are McIntosh, Redwell, Connell Red, Cortland, Regent, Haralson and Red Delicious varieties available. Shop from their small store front and watch their Facebook page for special events and Hayride days!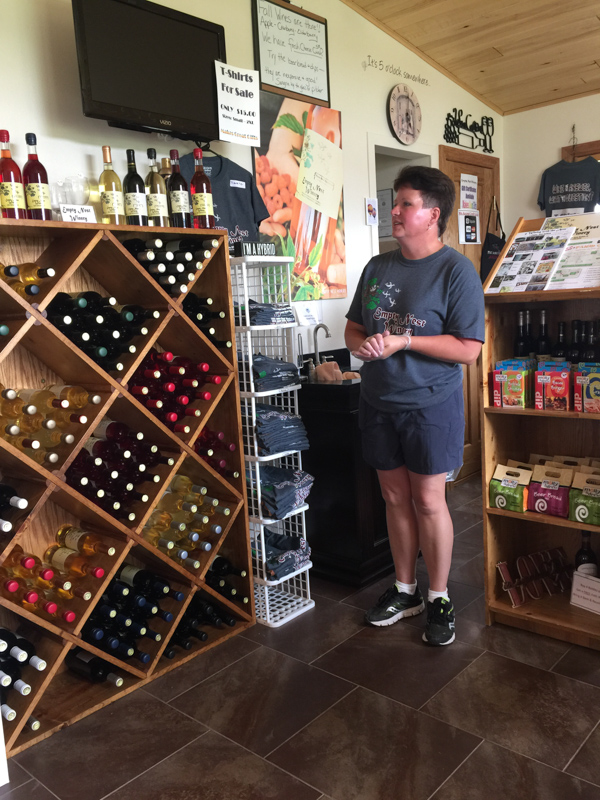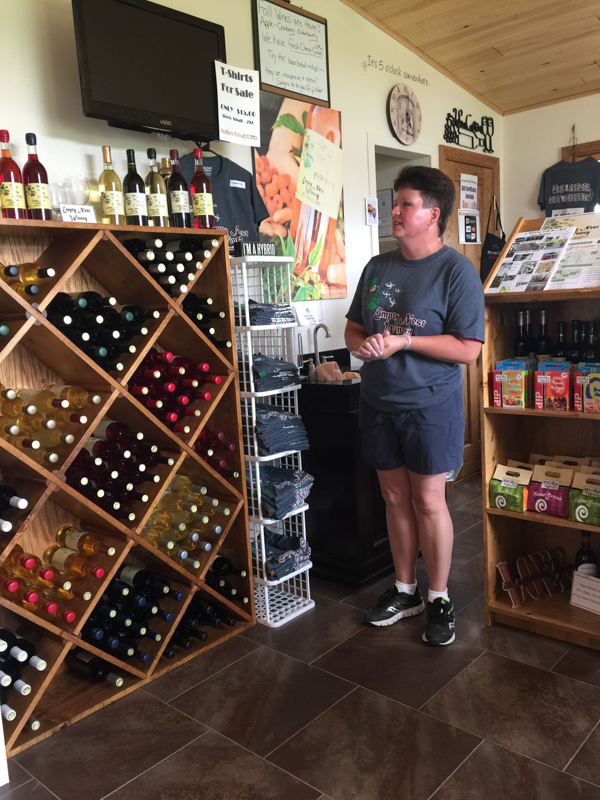 EMPTY NEST WINERY
One thing I didn't expect to find in Iowa was a winery, but Empty Nest Winery has made a name for themselves in the region and is busy producing fruit wines and hosting special event and weddings. Business is going so well that they added a large new event center on their property to host even more events. The bonus is you can have tasty wines while at the event so i consider that a win-win
Started in 2009 the name is a play on the long-term plan to topple goliath (ie: the big beer houses, think Budweiser). They are on the rigth track to make that happen. Well known in craft beer circles, enthusiasts travel from states away to be the first in line to try a new release.  The key to their success is brewing big beer in small batches.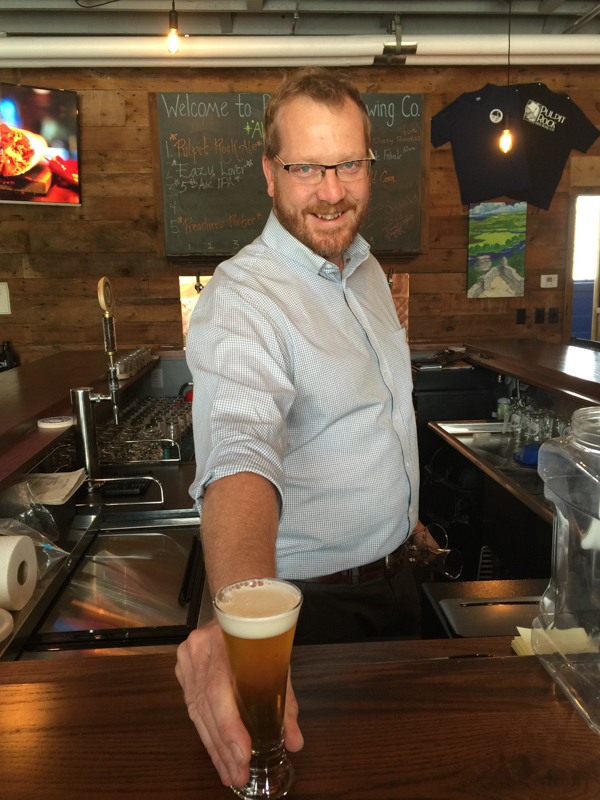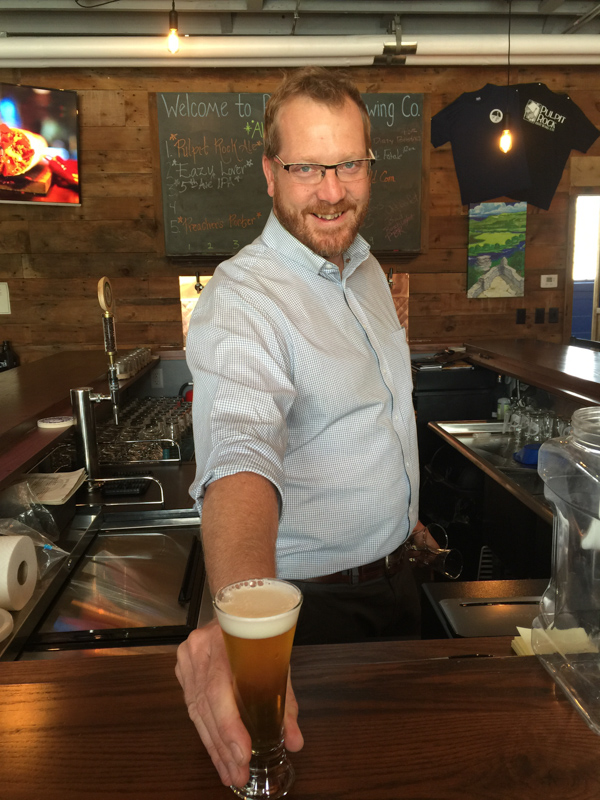 PULPIT ROCK BREWERY
Pulpit Rock Brewery may be the new kid on the block but they are making a name for themselves in the craft beer industry.I gave the Pulpit Rock Ale a try and really enjoyed it. I think this is a brewery worth keeping an eye on. I see big things coming from them.
WHERE TO EAT IN DECORAH, IA
So we know where the food is coming from but where is it going. Well, many local restaurants offer the farmers food in their establishements and the farmers also sell at the local farm market so residents can purchase local produce for home use. Try one of these restaurants for a local taste.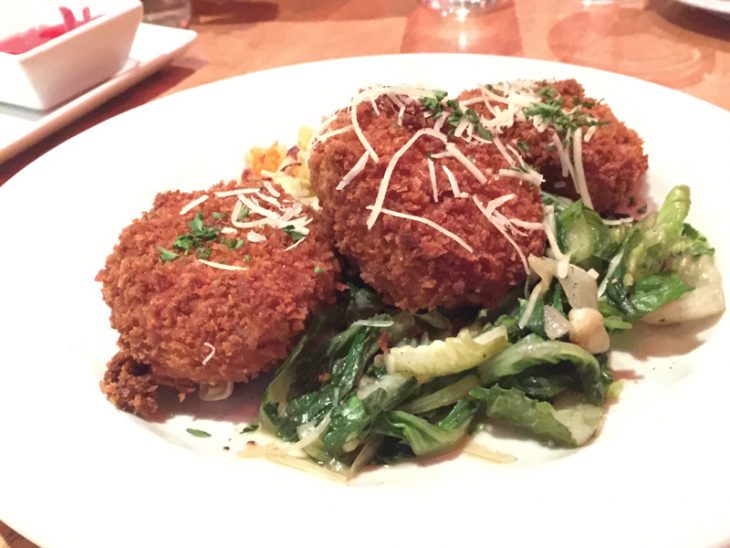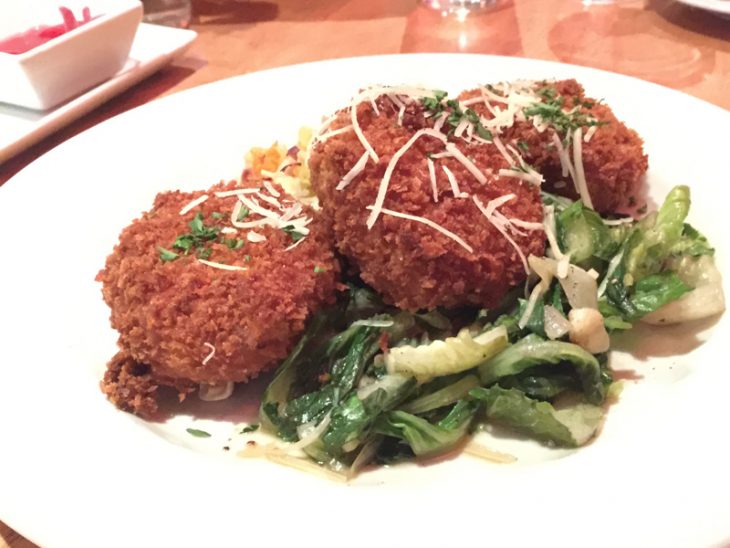 RESTURATION RESTAURANT AT WINNISHEIK HOTEL
Newly opened in 2014 Resturation is run under the leadership of Chef Tom Skold who is keeping the farm to table menu fresh and changing. I enjoyed telefonos, risotto cakes on a bed of greens. This is definitely NOT your typical hotel restaurant. This is a restaurant that you visit even if you're not staying at the hotel. It really is that good! Be sure to stop over at the Tap Room, located across the lobby, for a martini prior to dinner.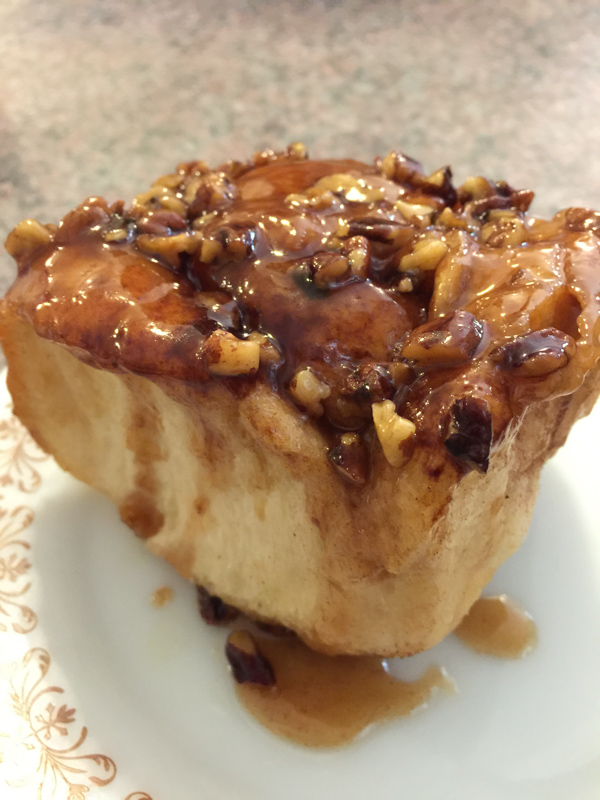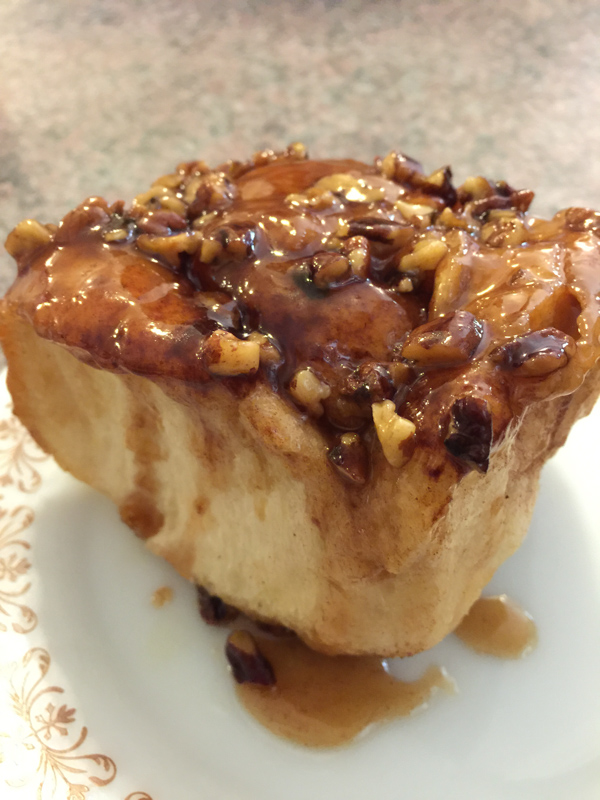 RUBY'S RESTAURANT
A classic in downtown Decorah, Ruby's is know for their fresh baked goods, their Ronnie's Rolls and homestyle goodness. They also serve up some Norwegian delicacies including homemade lefsa, rosettes, rømmegrøt, and rice pudding. I love that breakfast is served all day long. If you are visiting be sure to order some fresh baked bread to take home.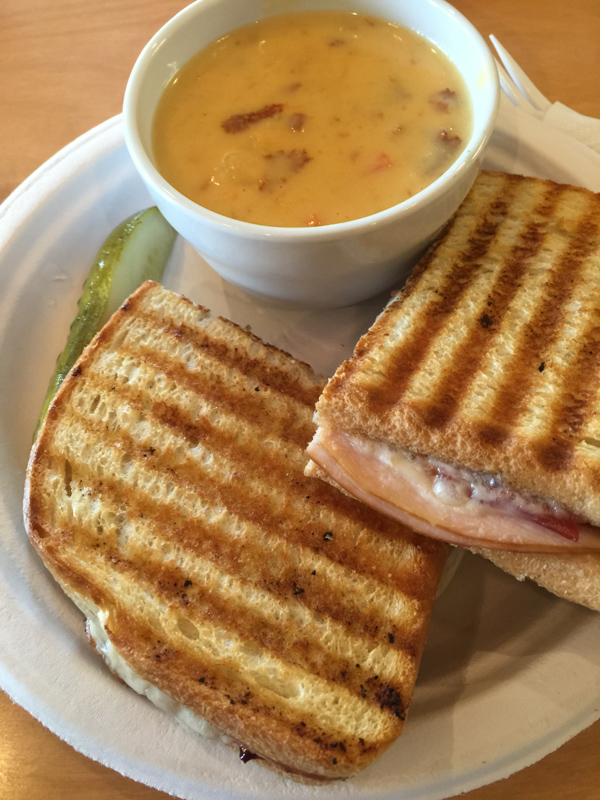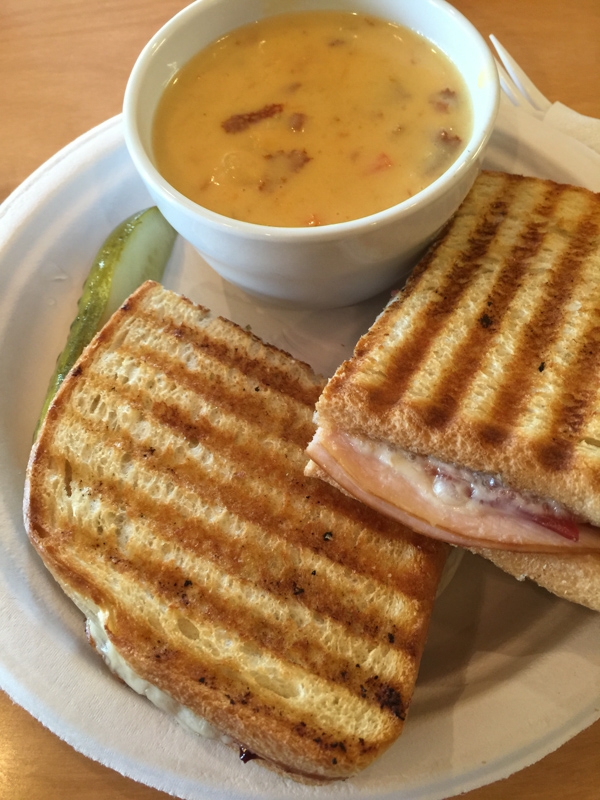 PINTERS GARDEN AND PUMPKIN PATCH
A fun place to bring the littles in the fall, Pinters offers an entire range of pumpkin patch fun including corn maze, pumpkin picking and games. It is also a great place to grab a bite to eat year round. The cafe offers a variety of delicoius soups, sandwiches and cupcakes. They also have fudge, which I highly recommend giving a try!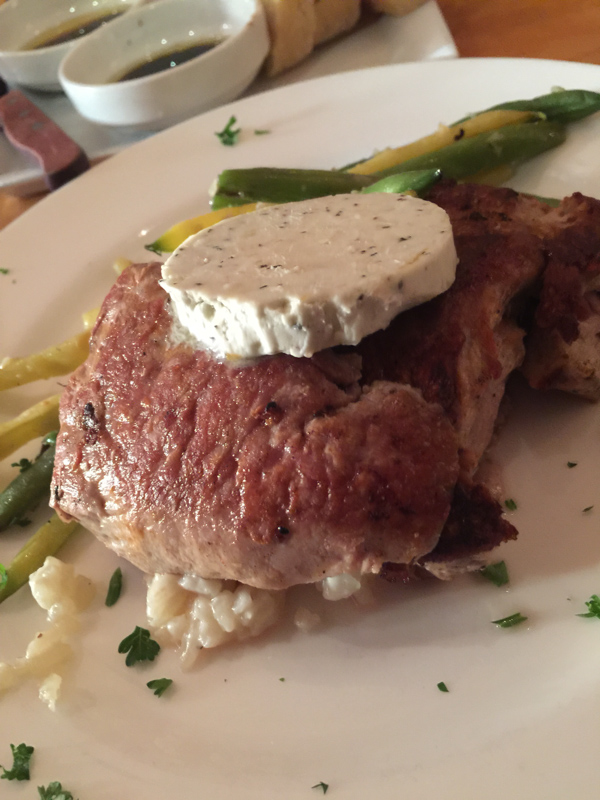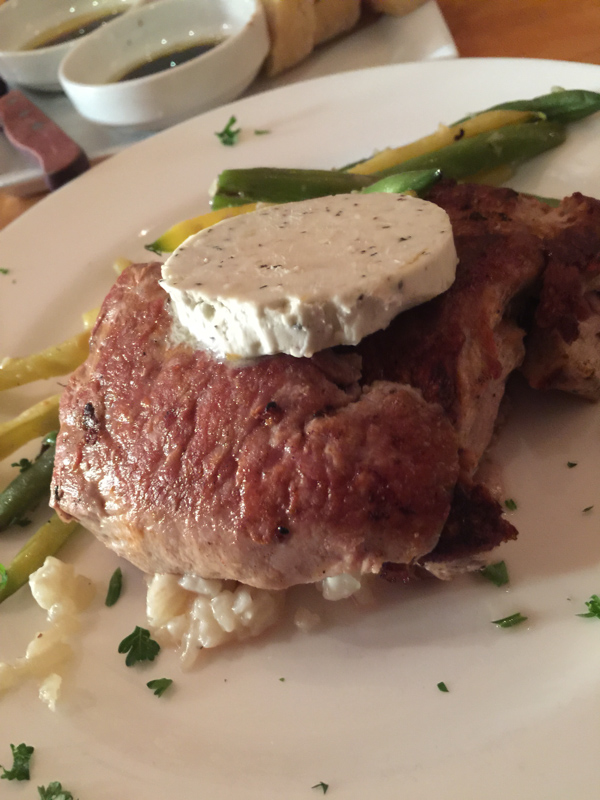 LA RANA BISTRO
A cozy bistro located a short stroll from Hotel Winnisheik, La Rana offers up a wonderful Mediterranean menu and a very extensive wine and beer menu. Enjoy Sherlock shrimp, greens from Sessions farm and more local foods uniquely made it to delicious meals.  I recommend calling ahead for a reservation.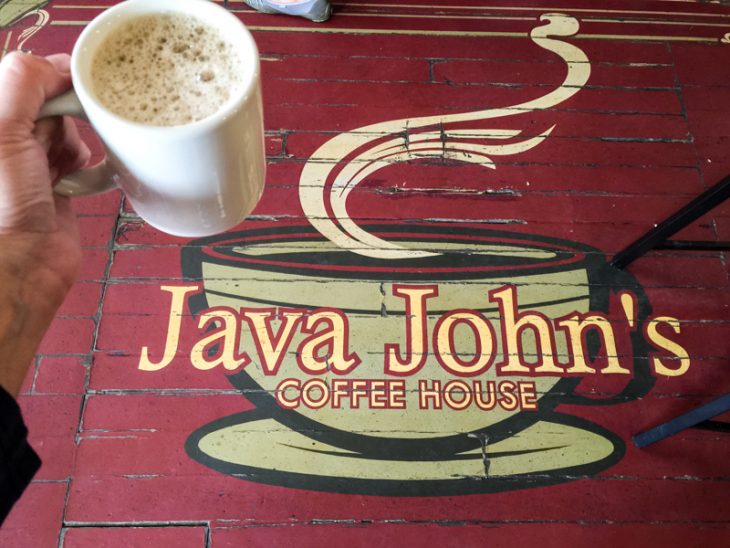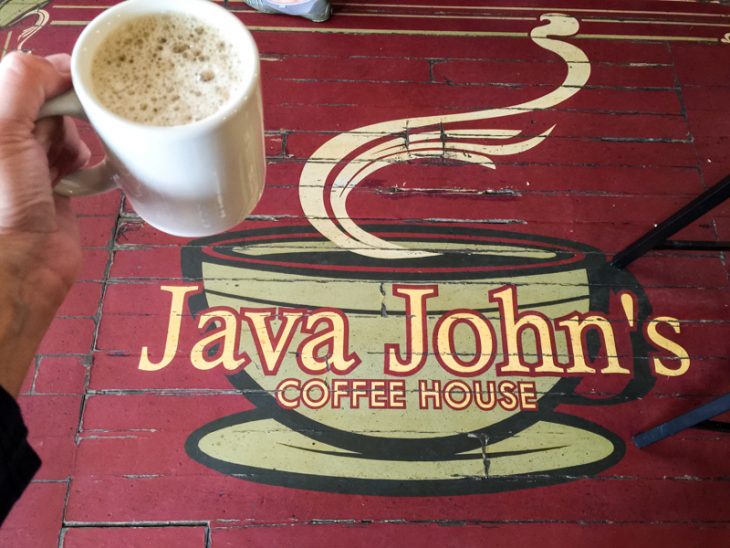 JAVA JOHN'S COFFEE HOUSE
I love finding independent coffee houses and Java John's doesn't disappoint. Grab a cup of coffee, a breakfast sandwich and find a comfy chair to spend some time just hanging out and people watching.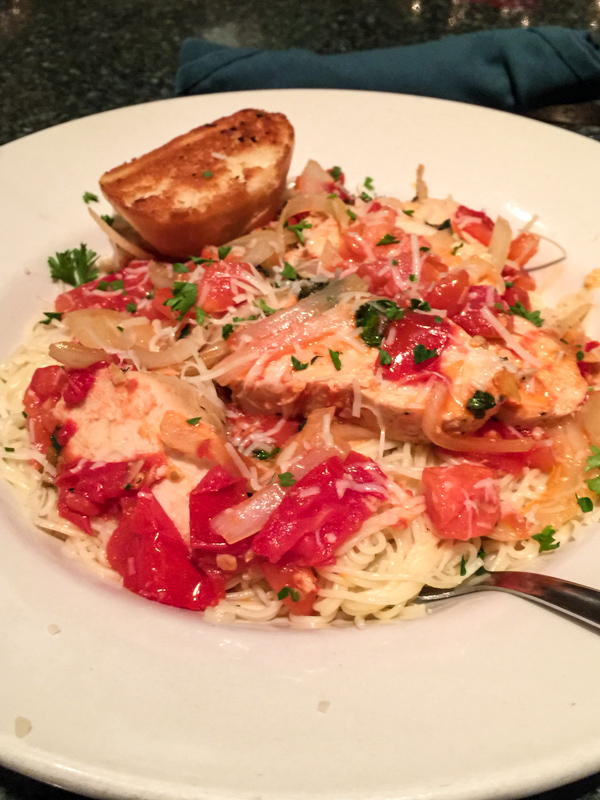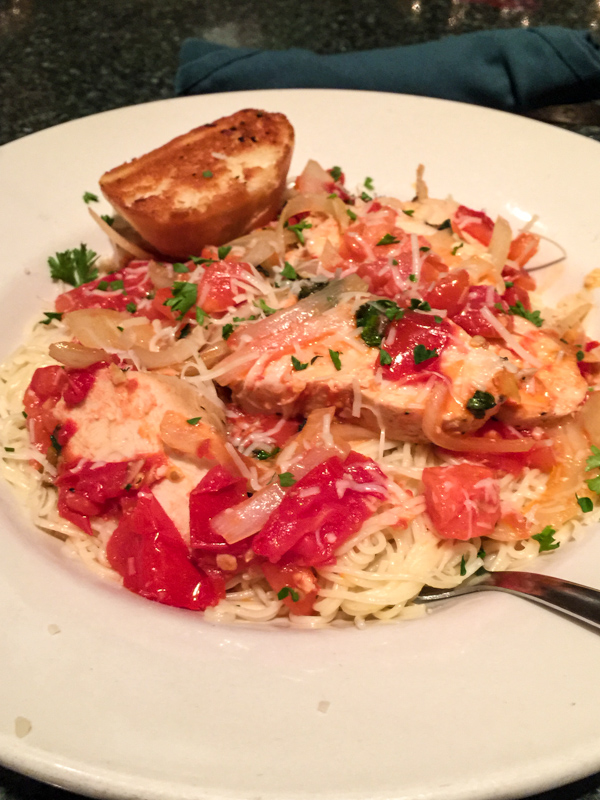 MCCAFFREY'S DOLCE VITA
If you are in the mood for Italian food or wood-fired pizza McCaffrey's Dolce Vita is the place to go. I love fhe atmosphere at Dolce Vita's and the food is scrumptious. Next time I have to try the wood-fired pizza. I recommend visiting for the "brunch in the woods" service on Sundays.
I absolutely loved my time in Decorah, IA. There is so much to discover if you know where to look. Some of the farms listed above are open for public visits so stop in and see where your food is coming from, talk to the farmers and learn about their farming practices. They all loved sharing their farming stories. If you can't make it to the farms be sure to stop at the biweekly farmers market that is held each Wednesday and Saturday from May through October.