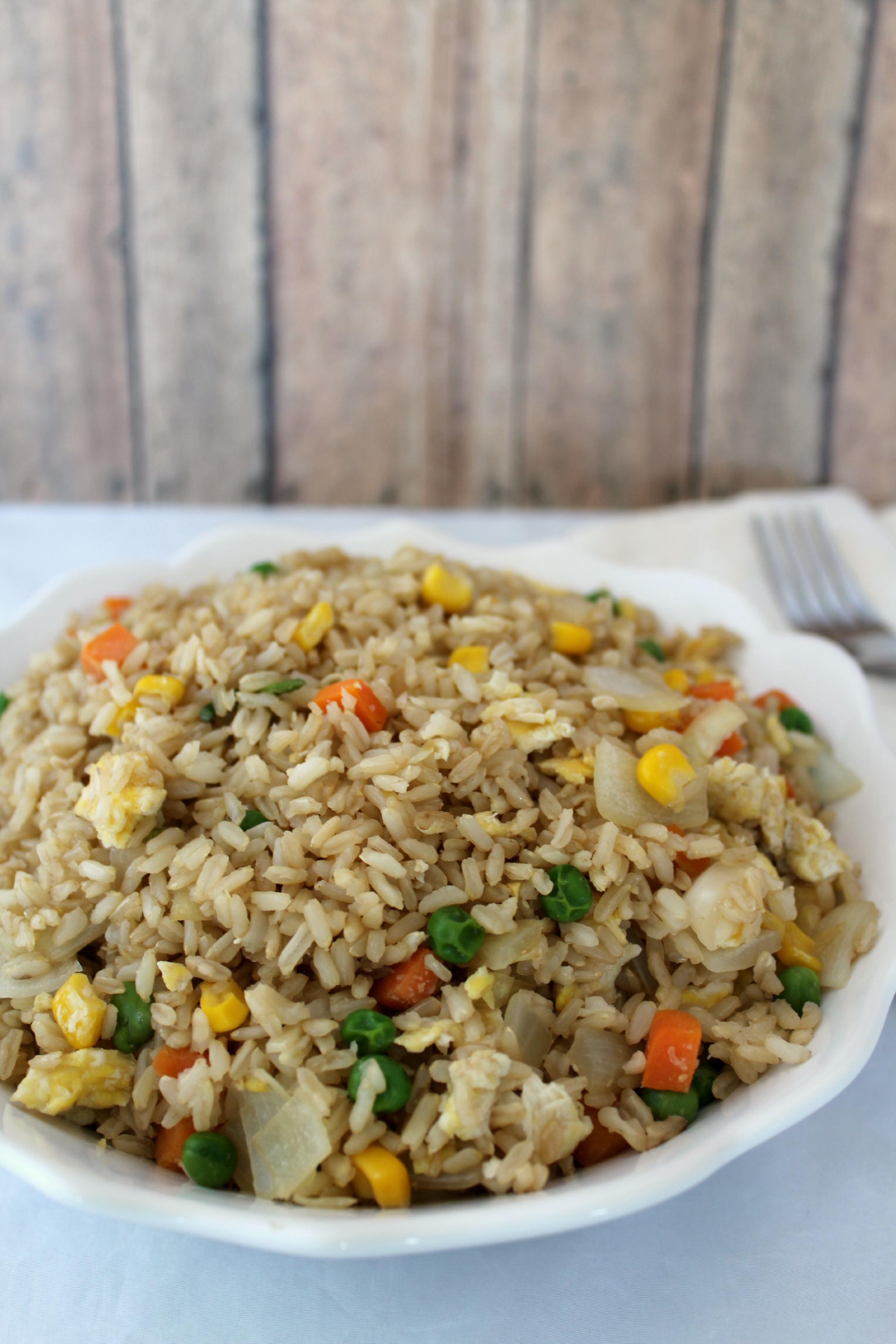 I had never tried making fried rice at home. When I have a craving I would just call it into our local Chinese restaurant and order take out. That is all about to change now that I know how easy it is to make my own. A few, easy to find, ingredients, most of which you probably have on hand and you can have friend rice made and on the table in about 15 minutes. That's quicker than I can drive to the restaurant and back which makes it a serious win in my book.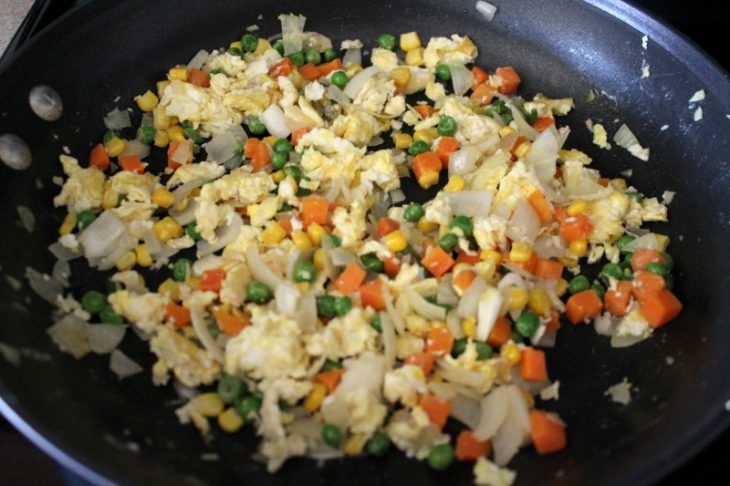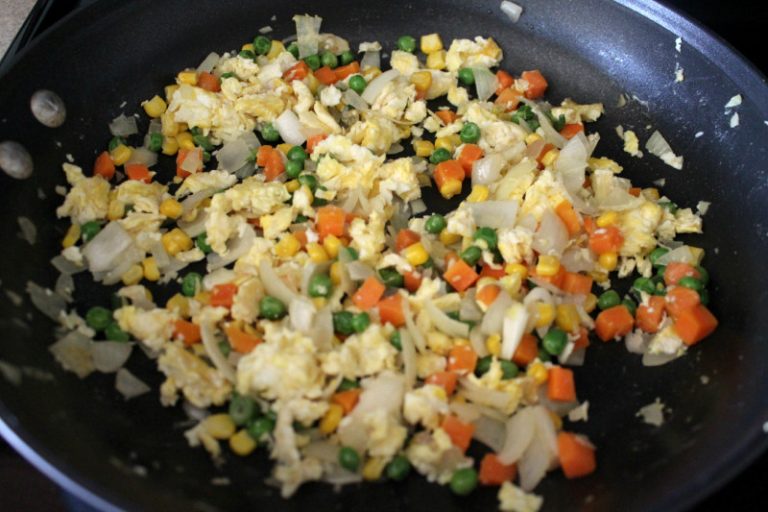 Simply pour a bag of thawed peas and carrots mix (from the store's frozen section) into a fry pan, add some onion and garlic. Cook until tender. Scramble in egg, cook until done. Yes, that's it, that's all you have to do. I had no idea how easy it is.
I'm pretty sure this is going to be our new easy weeknight meal. I can serve chicken and salad on the side to make it a complete meal. What is your favorite, quick and easy, go to meal to cook on busy weeknights?
Easy Weeknight Fried Rice Recipe
3 cups cooked white rice
3 Tablespoons sesame oil (or vegetable oil) – I find Sesame Oil gives it more of the taste of a Chinese Restaurant
1 cup frozen peas and carrots (thawed)
1 small onion, chopped
2 teaspoons minced garlic
2 eggs, slightly beaten
3-4 Tablespoons soy sauce
On medium high heat, heat the oil in a large skillet or wok. Add the peas/carrots mix, onion and garlic. Stir fry until tender.
Lower the heat to medium low and push the stir fry off to one side, then pour eggs on the other side of skillet. Stir fry until scrambled.
Now add the rice and soy sauce and blend all together well. Stir fry until thoroughly heated.
Enjoy!