Are you old enough to remember when David Hasselhoff would talk into his watch and it would bring his entire car right to him? Or when Maxwell Smart on Get Smart would converse with someone on his watch?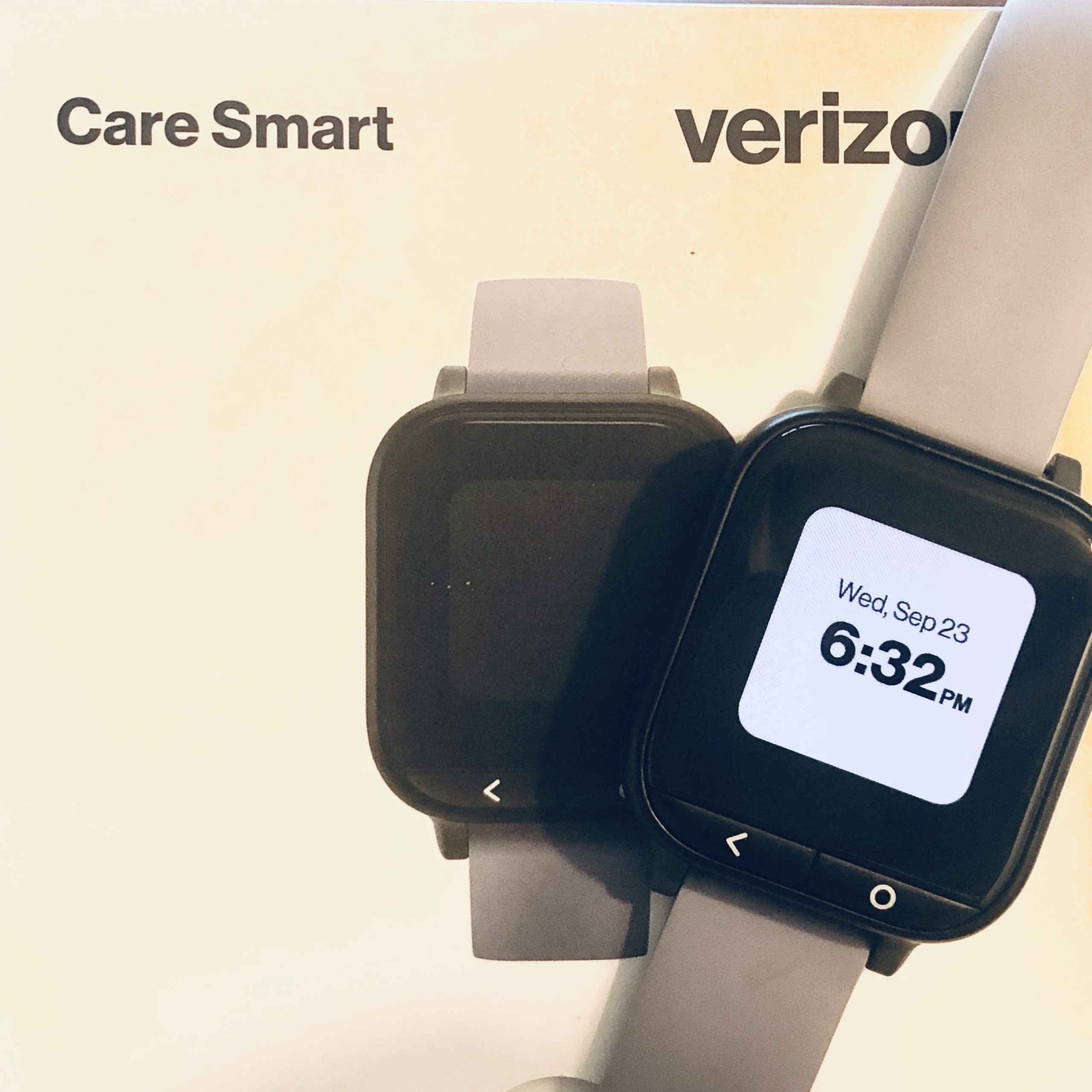 Lucky for us we live in a time when that isn't just make-believe but it's real life. Parental and Grandparental units can use a Verizon Care Smartwatch to chat with you just like Michael Knight and Maxwell Smart. Lucky them and you!
I have partnered with Verizon to share this information. All thoughts and opinions are my own.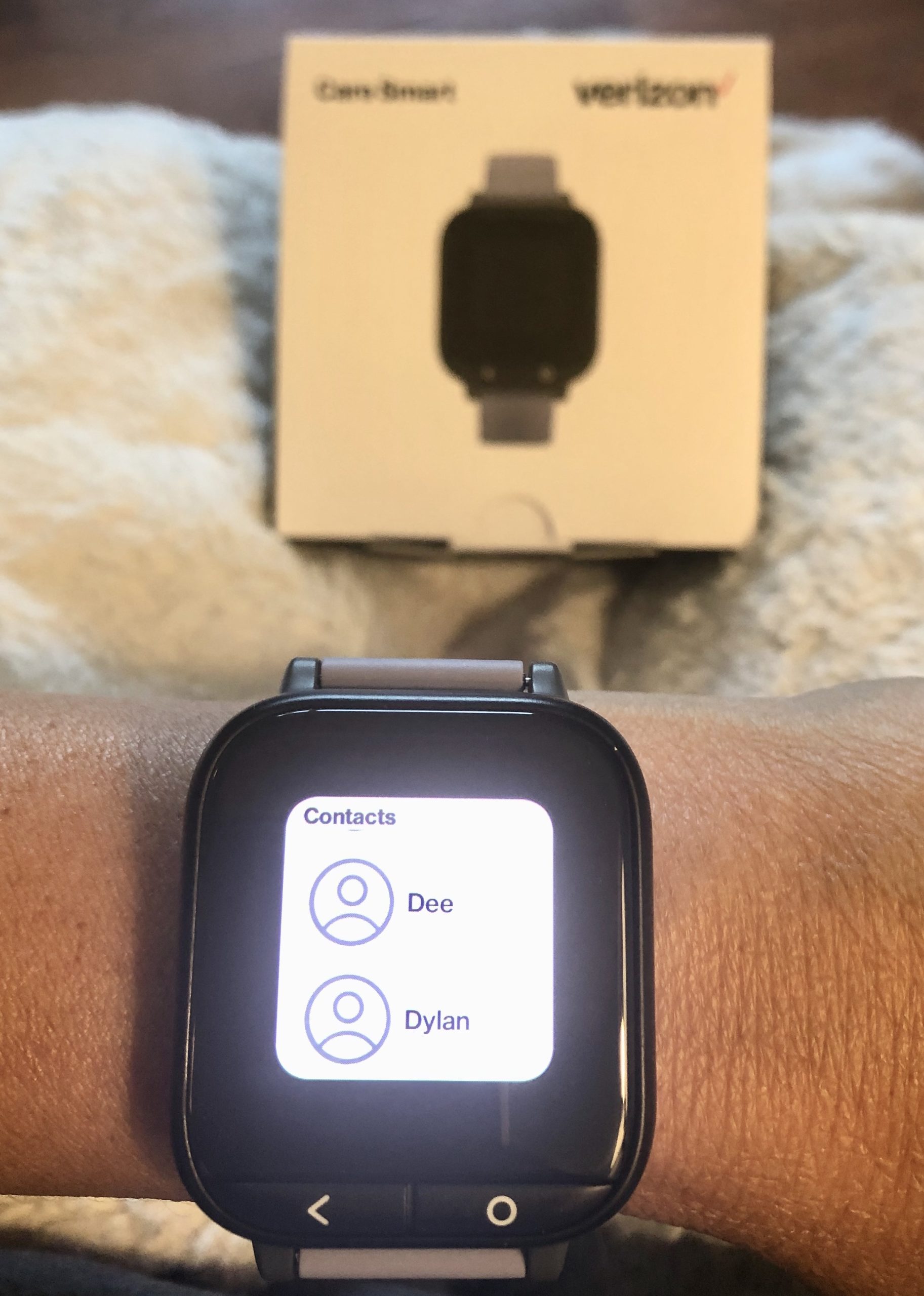 What Is The Verizon Care Smartwatch?
Released earlier this year the Verizon Care Smartwatch is uniquely designed with the older generation in mind.
Personally, I also think it's great for others that just aren't interested in all the bells and whistle of smartwatches and just want to keep it simple.
However, for my review purposes, I'll be focusing on how the Verizon Care SmartWatch is perfect for me as a caregiver and my parents as senior citizens not in the best health and pretty much homebound.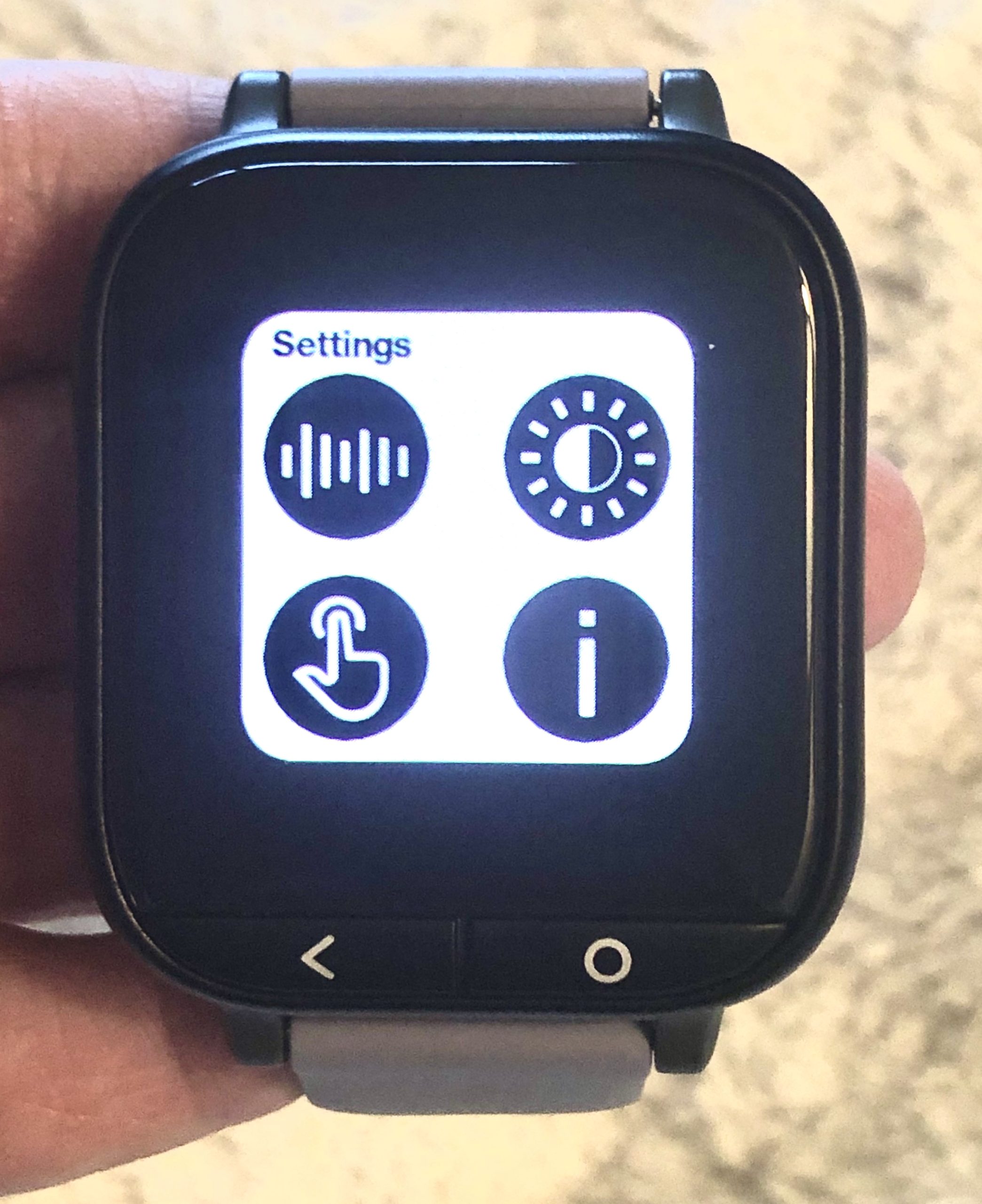 Favorite Care Smartwatch Features
Limits contacts to 10 –Read below to see why this is fabulous!
Location enabled to let others know where someone is at
Affordable!
Watch has its own phone number
Set GPS boundary alerts–especially useful if your loved one is prone to get lost or confused
2-way calling
Texting from the watch to the app
Waterproof with 2 different band choices: buckle or clasp
SUPER easy to set up and use right out of the box
Easy to attach the charger to the watch
Stays charged for 2+ days
Tracks steps
Can set alarms for special events, medications, etc
One-touch emergency call button to a significant other, offspring, etc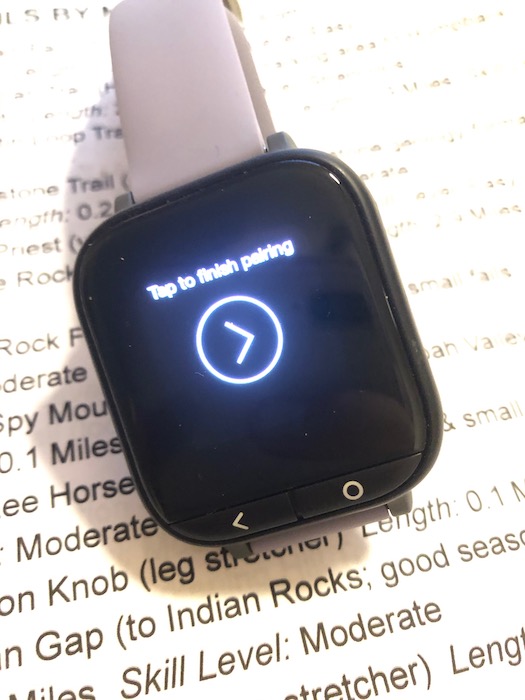 Setting Up the Care Smartwatch
I took the watch out of the box and plugged it in right away to get it fully charged.
While it was charging I downloaded the Verizon Care Smartwatch app to my smartphone. The set up was very quick and seamless.
The main watch wearer should download the app as well as caregivers and anyone that wants to send and receive texts with the wearer.
Once the app is downloaded it's easy to add contacts, set reminders/alarms, set steps, etc. The app is also where you can see call made and received, the wearer's location, and the battery life left on the watch.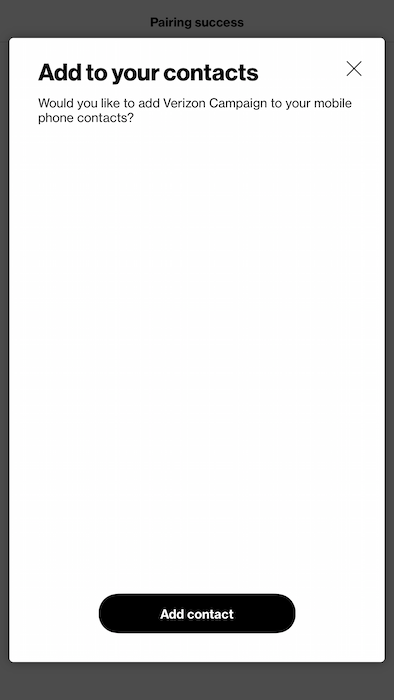 Why Only 10 Contacts?
So, some people might not love this feature but as a caregiver, it is a godsend.
A quick history on my parents…they are older, mom has had numerous strokes/medical issues that have made some things difficult for her to understand and remember, scam artists, LOVE to try to scam senior citizens.
Now, here is why only 10 contacts are so great. The only people that can call the watch are the 10 listed!
That's right.
No more scam calls.
No more political calls.
No more weird/random calls.
The only people able to dial the watch are the 10 that are set up in the contact list on the app. That's it. No one else. Not even if they have the number.
No more calls from my Dad telling me his power is going to be shut off in 30 minutes if he doesn't pay the bill over the phone immediately. No more sales calls trying to get my parents to buy something.
Now, the only people that call are their loved ones so they don't have to be anxious or worried about who is calling.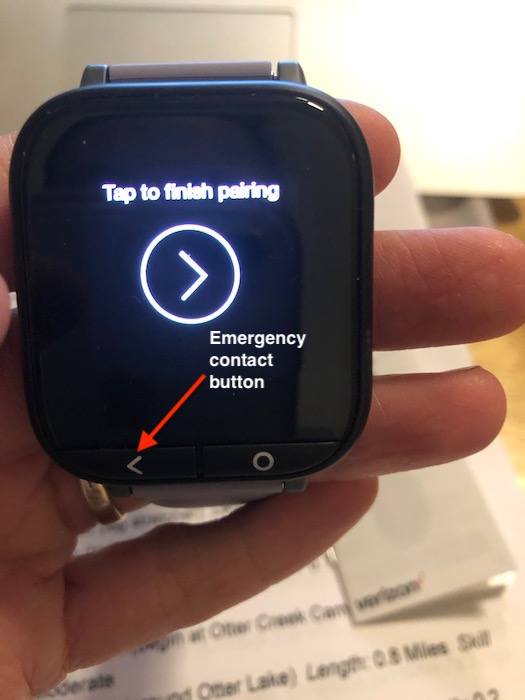 One-Touch Emergency Call
I thought limiting the calls to just 10 contacts was great, but then I learned that if the watch wearer holds down the button on the left it will immediately call their emergency contact.
I always worry about something happening to my Dad and Mom, who is wheelchair-bound, not being able to get to the phone. With the watch, all she has to do is remember to hold the button down and it will immediately call me.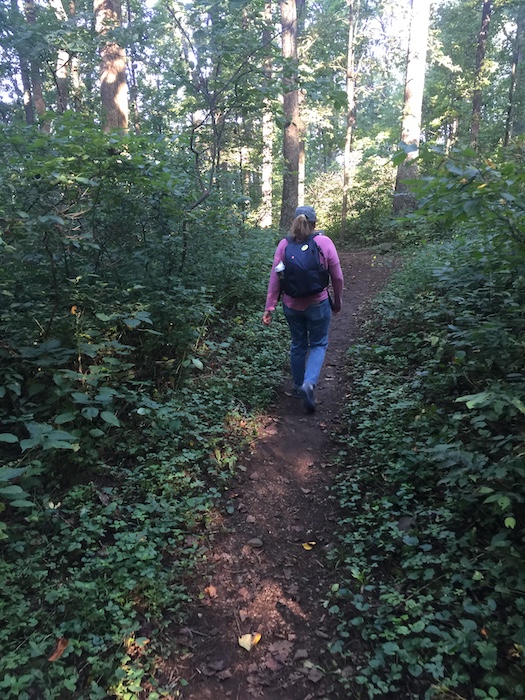 Care Smartwatch Location Enabled
This feature isn't too important for my parents since they pretty much stay home 24/7, but I like taking the watch with me when I road trip solo.
My family can always check the app and see where I'm at which gives them peace of mind. I like knowing that someone else is aware of my location especially if I'm off on a short hike or stopping at a rest stop.
For those that have loved ones that still drive the GPS boundaries are great. You can set the watch to send you a message if the wearer goes outside a boundary area. Alerting you that they may be lost or confused.
This, by no means, is to imply that every one that is older is confused and gets lost. However, many of my friends have parents where this feature would save them so much anxiety and fear.
Also, just because it has the feature you don't have to enable it. It's as easy as turning the setting off on the app.
Texting to/from the Smartwatch
Not going to lie. This feature took me a hot second to figure out. I missed a step when I was setting up the watch and didn't realize that if you want to text someone they MUST have the app downloaded to their phone.
You'll want to notify the 10 contacts of your new watch phone number and let them know they can text you but only from within the app.
The Care Smartwatch comes with preloaded emojis and pre-written texts that can easily reply to the sender.
Personally, because I already have too many message platforms to check, we don't use the text option with the watch and use it only for calling.
How Does The Care Smartwatch Really Work?
I've used the watch for about a month now.
I took the watch on a recent road trip. I had Emma use the app to find our location and to call me on the watch. She said the sound quality was very similar to someone talking on a speakerphone which I completely anticipated.
The downside is that if there is no cell service there is no service for the watch. 99% of the time this isn't an issue, but driving in the mountains and in some really rural areas we went without service for a while.
That is no different from a cell phone and is to be expected.
Overall, I've been really happy with the watch. I'll be taking it on another trip soon and then taking it to my parents to have my mom try.
I can honestly see giving one of these to both my parents and to my father-in-law (who is in his 80s and in great health but lives alone). I think my Christmas gifts for them have been taken care of.
What Does the Smartwatch Cost?
Oh, did I mention how affordable it is? The watch itself is $150, but if you are buying a new phone you can get $50 off the watch. After that, with Verizon service, it's just $10 MONTH! If you dont already have a Verizon plan it's only $15 MONTH.
Pin the Verizon Care Smartwatch to Pinterest