The Treasure Coast of Florida earned its name from a Spanish treasure fleet wrecking in the area several hundred years ago. But it lives up to its nickname because of its beauty and charm.
Martin County, situated on the Atlantic Treasure Coast, is a well-preserved gem full of opportunities for adventure.
Book your beach adventure stay here:
7 Adventures in Martin County, Florida that you do not want to miss!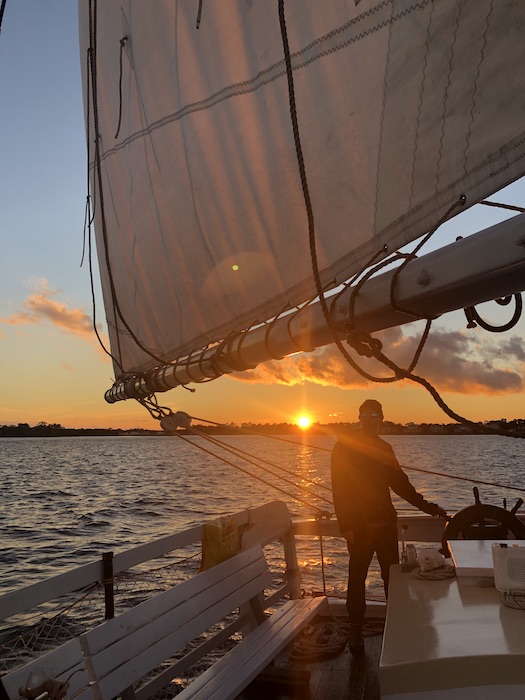 1. Sail on the Wooden Schooner Lily
What better way to soak up the Treasure Coast than on a wooden flagship? The Schooner Lily, once a working cargo boat, runs cruises along the St. Lucie River.
Nature lovers enjoy the quiet, early morning cruise that treats passengers to birdlife and dolphin spotting.
Sunset sails are a breathtaking experience.
Or you can hop aboard during the day for the fresh breeze, beautiful Florida sunshine, and exquisite coastline views.
We took the sunset sail on a very windy day which is great for sailing. It can be a bit cool on the water so be sure to pack appropriately.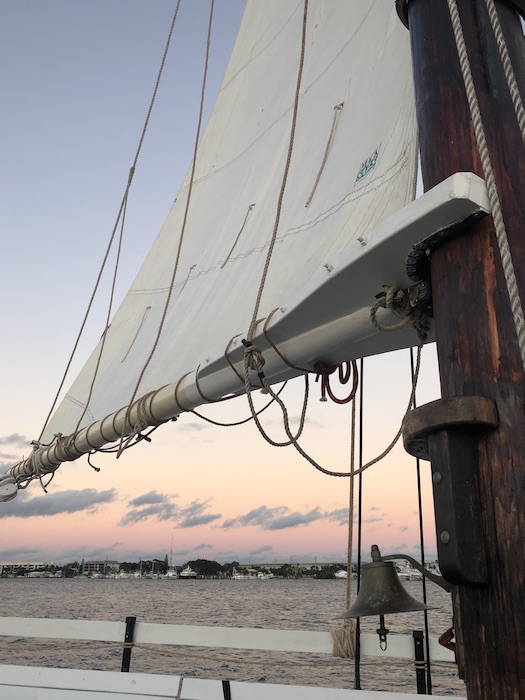 It's an incredible way to spend a few hours and one that you'll want to experience.
If you get motion sick, take a Bonine prior to sailing and you should be fine. It was pretty choppy waters during our sail and 1 dose was enough for me.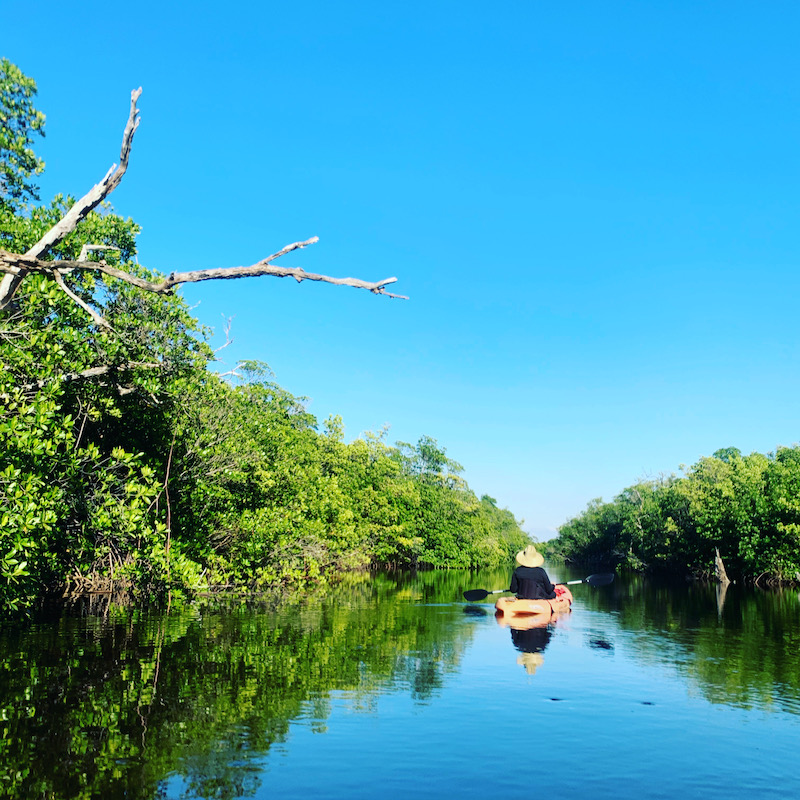 2. Kayak/Paddleboard on Florida's Watery Trails
Y'all know being on water is my happy place and kayaking the mangroves was amazing.
I went with Stuart Paddle Tours. They offer an adventure as unique as Florida itself.
Afloat either a paddleboard or a kayak, you can take a guided tour along the St. Lucie River. It is an intimate experience with an expert leading the way to the best views.
Choose the Mangrove Tour if you're looking to get away from the noisiness of life and find the peaceful beauty of Martin County.
Or choose the simpler but no less picturesque Florida Flats Tour.
The Backwater Expedition will take you deep into the heart of Old Florida where early settlers traveled.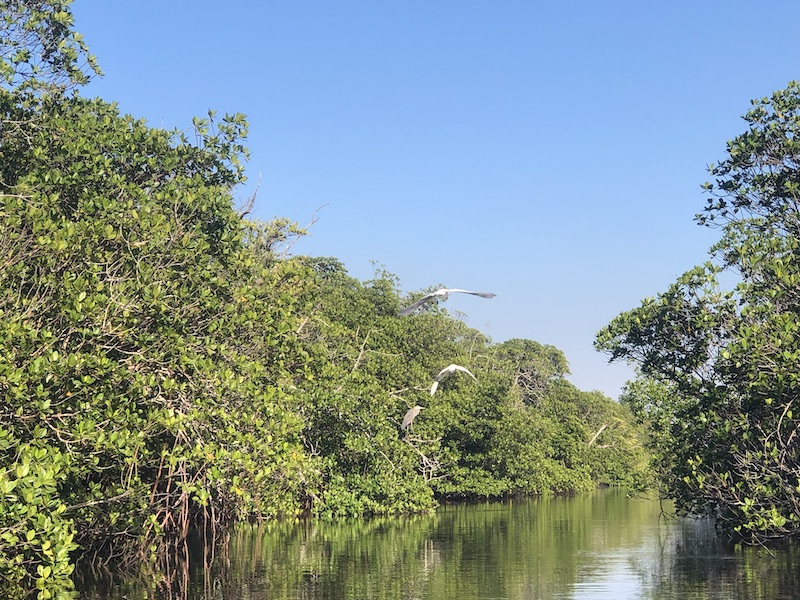 We kayaked through the mangroves, watched birds take flight or sit up high in the trees. As we glided along the calm waters our guides shared information about the area.
About halfway through our adventure we paddled up on shore and walked a short path to the ocean.
Oh man, seriously amazing day. If water is your element this is definitely a Martin County adventure to take.
At the beach we enjoyed the sounds, waves and sand on our feet before making our way back to the kayaks and our launching point.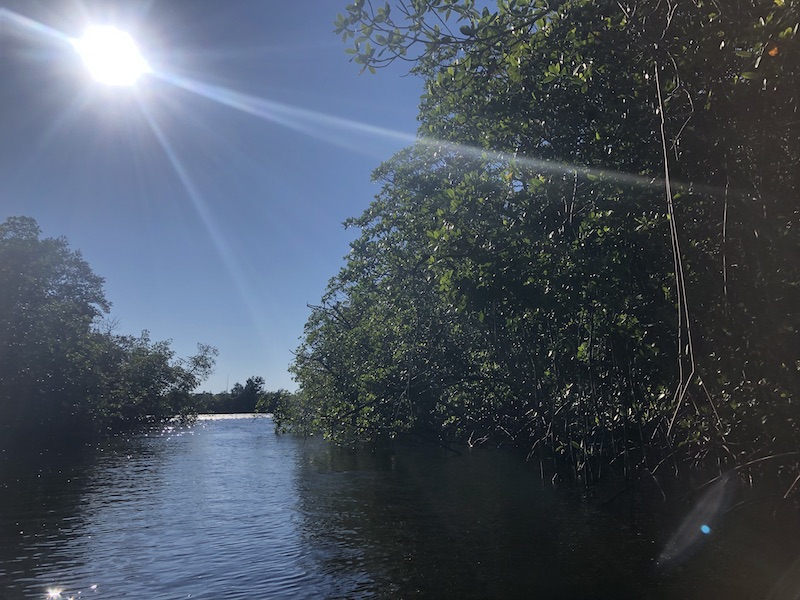 Side note: If you want to try kayaking or are looking to buy a kayak I recommend these inflatable kayaks for lakes and large areas like the mangroves. They are very affordable and so many of my friends love them. I do not recommend for shallow, fast moving water.
I just bought 2 of these to have a bit more freedom this coming summer to do more kayak trips.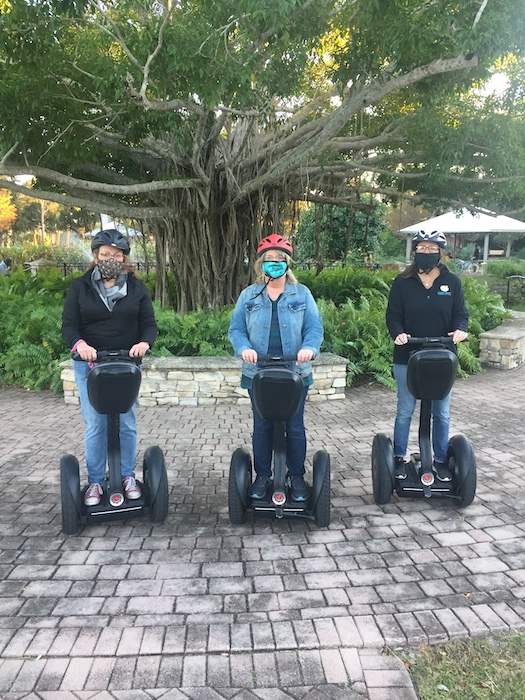 3. Tour Stuart on a Segway
If you've never traveled by Segway before, Stuart in Martin County is a great place to give it a try!
The Stuart Segway Tours offers two options: an hour-long tour of downtown Stuart including segwaying under the Roosevelt Bridge and learning about Stuart history along the way, or a 40 minute condensed tour of downtown Stuart.
Either way, you'll take in more Stuart sites than you possibly could on foot. Plus, taking the Segway down a winding pathway and under the bridge is pretty cool experience.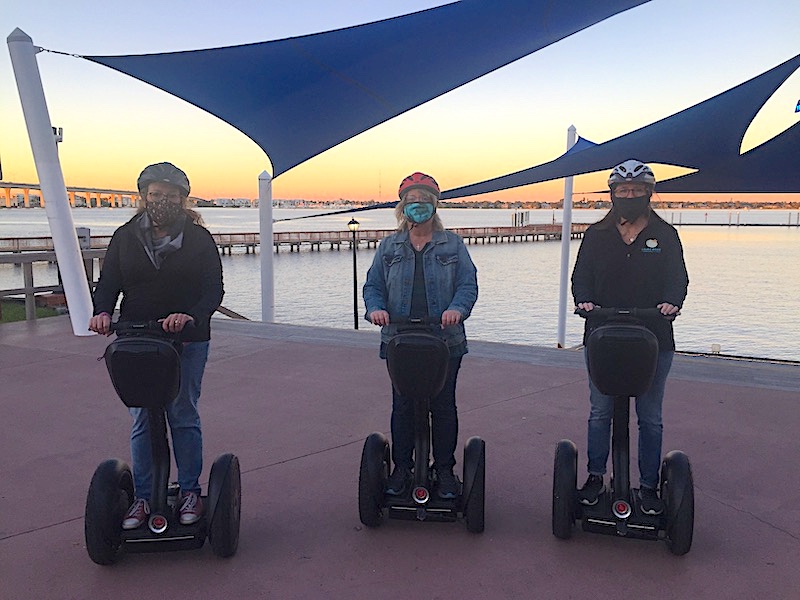 Never been on a Segway? No worries, it is really easy to navigate and you'll have a short training session prior to heading out on the road. If you can stand you can use a Segway.
Trust me, if I can use one anyone can. I'm not the most coordinated individual and I love zipping around on them.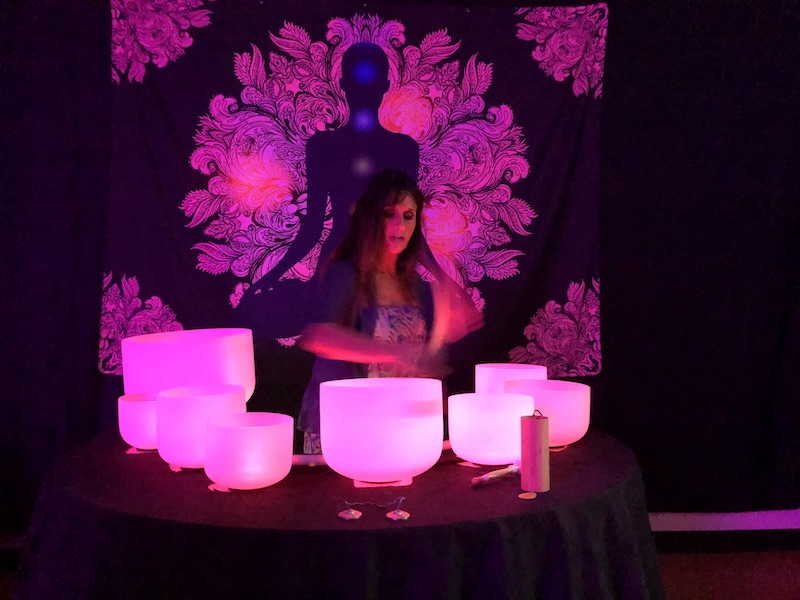 4. Relax with Sound Meditation
After a year full of high stress and anxiety, maybe your greatest adventure should be seeking out peace and relaxation.
Martin County, as you may have noticed, has plenty of opportunities to do just that.
One of its most unique offers is Sound Meditation. Hosted either virtually or at the Elliot Museum in Stuart, Deena Rahill uses crystal singing bowls to create the kind of soothing sounds that allow for deep relaxation and profound peace.
Enter the sound meditation room and leave all your worries at the door. Slip off your shoes and settle onto a mat on the floor.
Deena will share a bit about sound meditation and then invite you to lay back, close your eyes and simply be.
The melody of the bowls is soothing and calming and all too soon the session is over.
This is definitely a one-of-a-kind experience that I think everyone should try at least once.
After the mediation session Deena passed around a bowl of positive affirmation cards and asked each person to pull one.
She said it would have a message that we needed to hear. She wasn't wrong.
This is the front and back of my card. I carry it in my purse to remind me that I am energy (which is right on mark with an excellent book I'm reading right now and highly recommend: Becoming Supernatural by Dr. Joe Dispenza)
Fun fact about sound meditation is that it can lead to better sleep and better health. Yes to both, please.
5. Go on the Hobe Sound Mural Tour
If you've been around my blog for any length of time, you know that I am a sucker for a good mural.
Hobe Sound has 17 amazing murals and counting.
You can book a guided tour with an artist as your guide, or grab a map and set out on your own.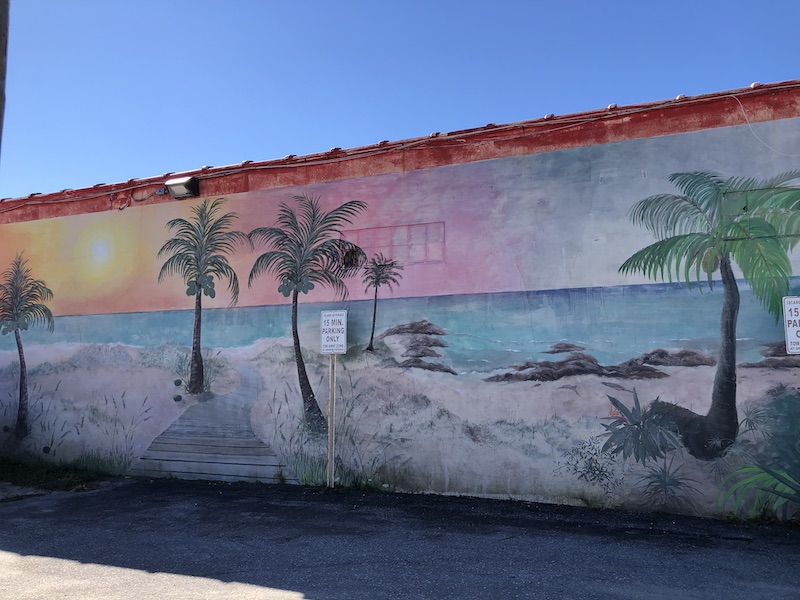 These stunning and vibrant murals have been crafted by gifted local artists, giving colorful life to the streets of Hobe Sound.
Make sure to pick up a map from the Chamber to learn about the treasure hunt aspect of each mural!
6. Visit Blowing Rocks Preserve
Blowing Rocks Preserve is a sanctuary for Florida's natural ecosystem.
This area is known for its Anastasia limestone shoreline which is the largest on the Atlantic coast.
In the right weather, waves up to 50 feet can be seen crashing against the limestone and up through holes in the rocks which gives this preserve its unique name.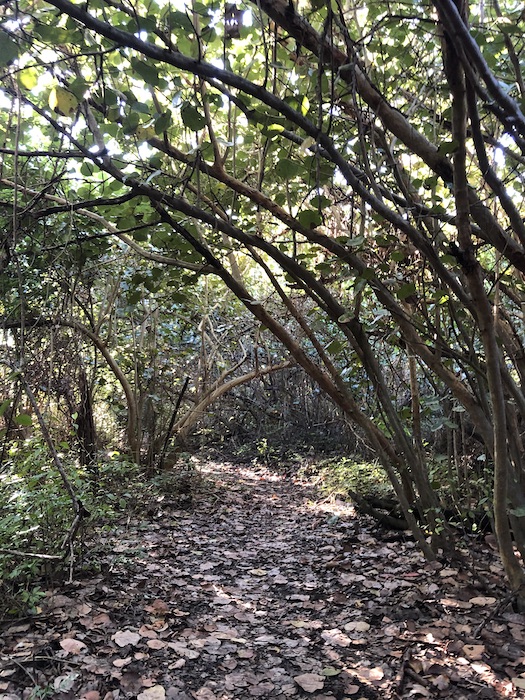 You'll walk a shaded, yet sometimes dappled with sunlight, pathway to get to the shore. The short hike to the ocean is easy to walk and stepping out of the tree covered path into sun and surf is great.
The actual rocks are a bit down the shore and we were short on time during our visit so didn't make the trek. Plus it was low tide. High tide is the most photogenic time to visit.
In addition to its diverse population of plants and animals, you may spot some rare loggerhead, green and leatherback sea turtles.
7. Climb Hobe Mountain
Hobe Mountain is not your ordinary mountain. It is an ancient sand dune inside Jonathan Dickinson State Park.
Once submerged under the Atlantic Ocean, Hobe Mountain now stands 86 feet above sea level.
A boardwalk will lead you through the scrub and up to the Hobe Mountain Tower, which reaches up another 27 feet, offering stunning views of the park and the ocean.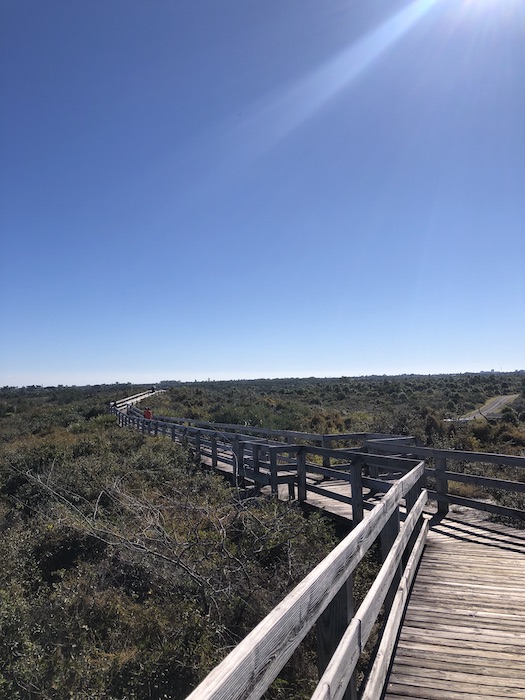 Keep a watchful eye out for unique and endangered species that can only be found at Jonathan Dickinson State Park <<– be sure to check out our favorite things to do.
More Adventures in Martin County
Be sure to read this posts:
Pin Adventures in Martin County to Pinterest and Share with Friends