The Jonathan Dickinson State Park in Martin County, Florida is brimming with a variety of natural communities. It is the largest state park in Southeast Florida, including environments such as scrub forests, upland sand hills, a mountain and the Loxahatchee River.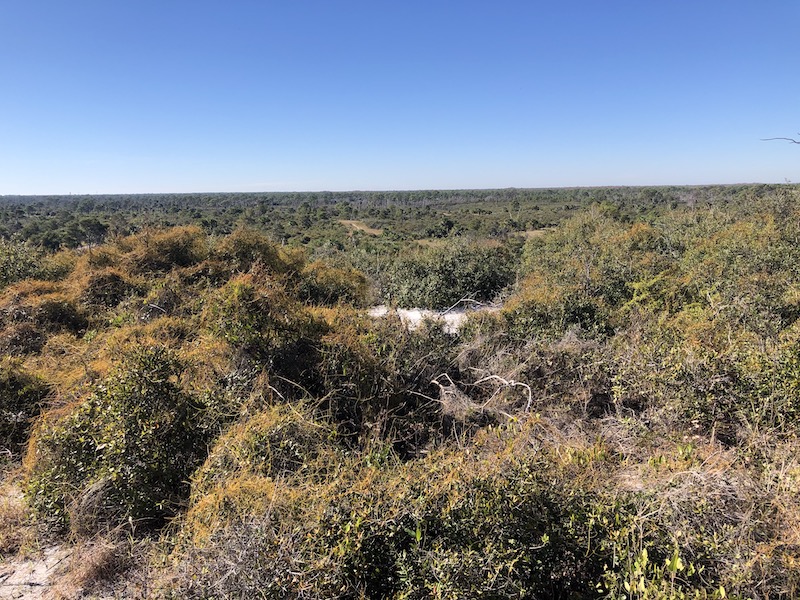 With all this natural variety, Jonathan Dickinson State Park offers tons to do!
13 Fun Things to do at Jonathan Dickinson State Park in Florida
Here are thirteen things to do to help you get the most out of your next visit to Jonathan Dickinson State Park:
1. Climb Hobe Mountain
Hike your way to the top of Hobe Mountain, an ancient sand dune. This climb is doable even by the novice as a boardwalk leads you all the way up the 86 foot mountain to the observation tower.
The Hobe Mountain Tower stands another 27 feet above sea level and offers beautiful views of the surrounding hills, the Intracoastal Waterway, and the Atlantic Ocean.
2. Meet the "Wildman of the Loxahatchee"
The best adventures always involve a local legend, in my opinion. Learn all about the Wildman of the Loxahatchee during the 2-hour guided tour aboard a pontoon boat.
Trapper Nelson relished the quiet life back in the 1930s. Now we can admire the views he lived with and appreciate a life of natural solitude.
3. Go for a bike ride
The park offers both paved and off-road biking trails. There are a range of distances from 2-8 miles. Even kid friendly off-road trails are available!
Visit the River Store to rent some bikes and stop by the visitor center for a map of all the trail options.

4. Get out on the water
In addition to guided boat tours, you can rent kayaks, canoes, and even motorboats. Canoeing and kayaking on the Loxahatchee River are a favorite Floridian pastime.
Wind your way under centuries-old cypress trees and alongside mangroves. Find out exactly why Loxahatchee was designated as a "Wild and Scenic River."
5. Pitch a tent
There's far too much to enjoy at Jonathan Dickinson State Park for just a day trip. Rent a camping spot and make a weekend of it.
There are two large family campgrounds complete with bathroom amenities and a washer and dryer.
If primitive camping is your thing, they have that, too.
Cabins are available for rent, as well, for those of us who appreciate a roof over our heads.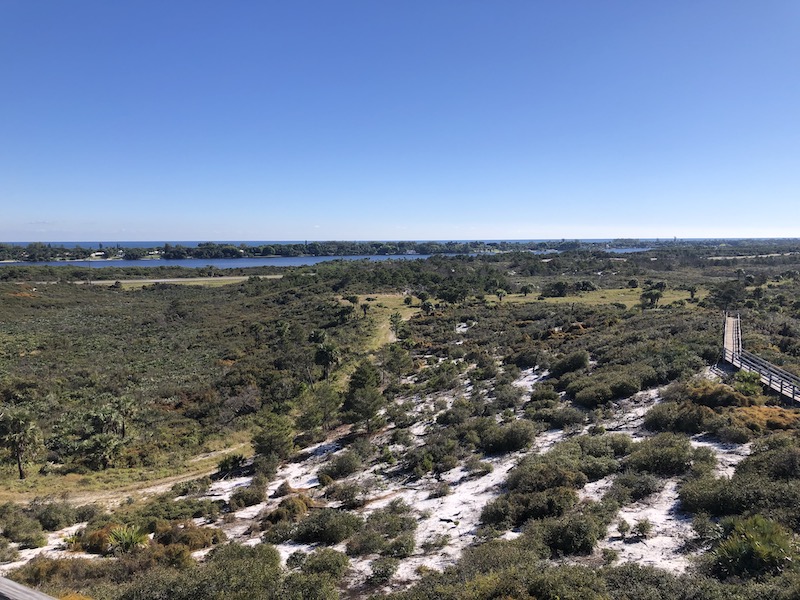 6. Geocaching
Use a handheld GPS to go treasure hunting.
Geocaching uses location coordinates to search out a place you've never been. Some are easy while some pose quite the challenge.
7. Ride horseback
The Park offers guided tours on horseback. What an incredible way to connect with the surrounding nature.
If riding a horse isn't your thing, hop on the farm wagon that is pulled by two draft horses for a tour to remember.
8. Enjoy a swim
Cool off at the designated swimming area off the grassy beach of the Loxahatchee River.
Adjacent to the beach is a picnic area as well as restrooms and an outdoor shower.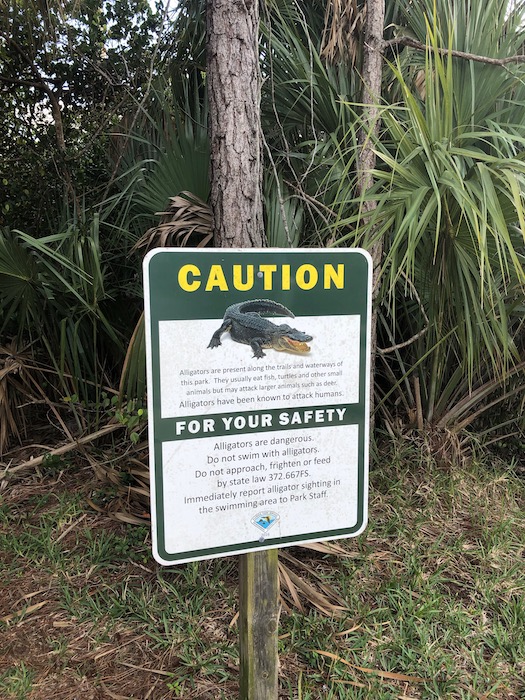 9. Seek out some wildlife
Grab a birding checklist and some binoculars to search out some of the 150+ bird species in the area.
Stop by the Gator Culvert to see if you can spy an alligator.
Make sure to grab a wildflower guide to find out what's thriving around you.
You may also spot turtles, foxes, deer, bobcats, and more.
10. Get educated
Register your whole family for an educational adventure offered each Saturday morning.
Keep the learning experience going by sitting in on a talk with a Park Ranger on Saturday evenings.
11. Grab a bite to eat
Palmettos on the Loxahatchee is the outdoor eatery unique to Jonathan Dickinson.
Enjoy the views of the River while you dine on locally sourced food and sip on a glass of wine or some beer.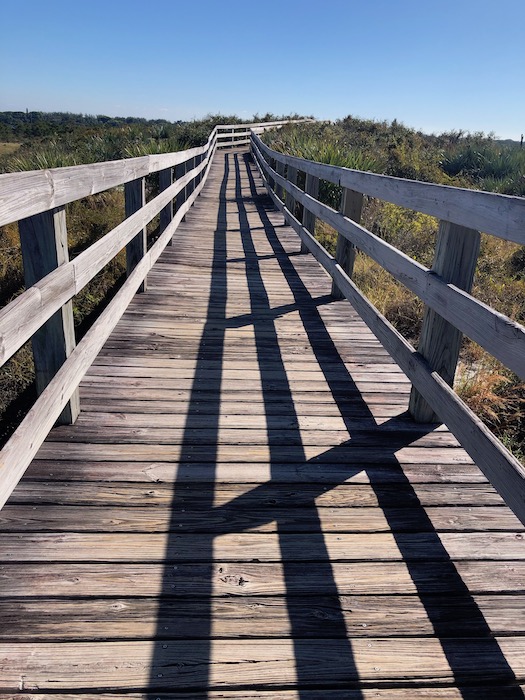 12. Go for a hike
What is a visit to a state park without some hiking? Jonathan Dickinson has extensive trails for all levels to enjoy.
You can also join a park ranger for one of the various walks offered seasonally.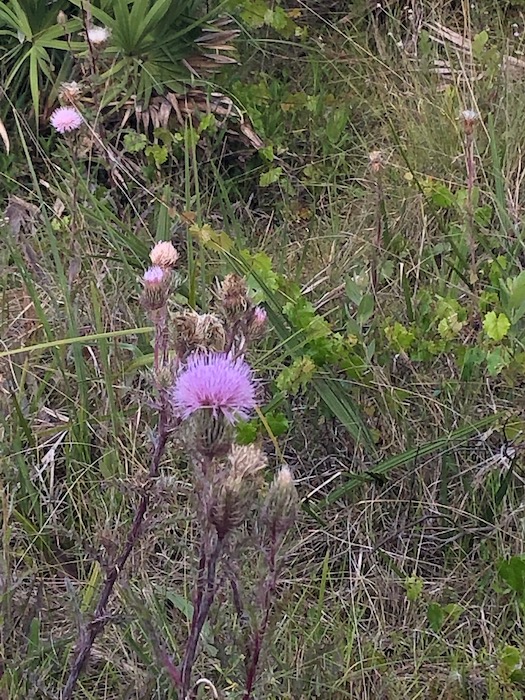 13. Stop in to the Education Center
The Elsa Kimbell Environmental Education and Research Center gives you a close up tour of the park through interactive and informational displays.
You'll find exhibits, art and photography, activity tables, and a theater where videos on the history and preservation of the park play regularly.
Know Before You Go
The park is open from 8a.m. to sundown 365 days a year and is just $6 per car to visit.
Additional fees may apply for camping and other activities.
Pin Jonathan Dickinson State Park Fun to Pinterest