c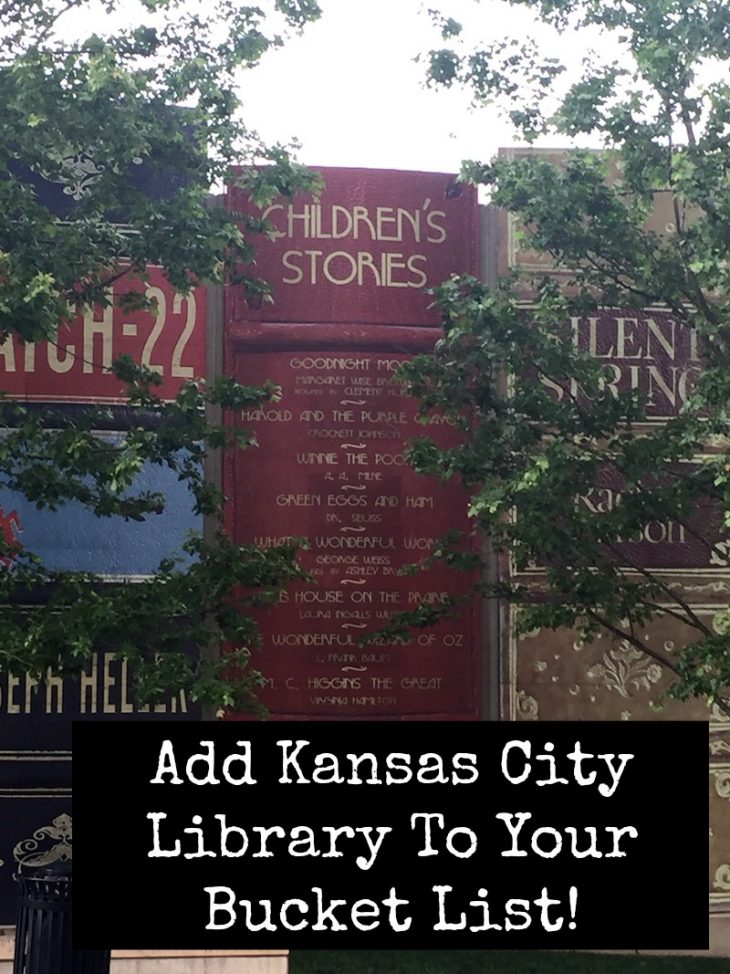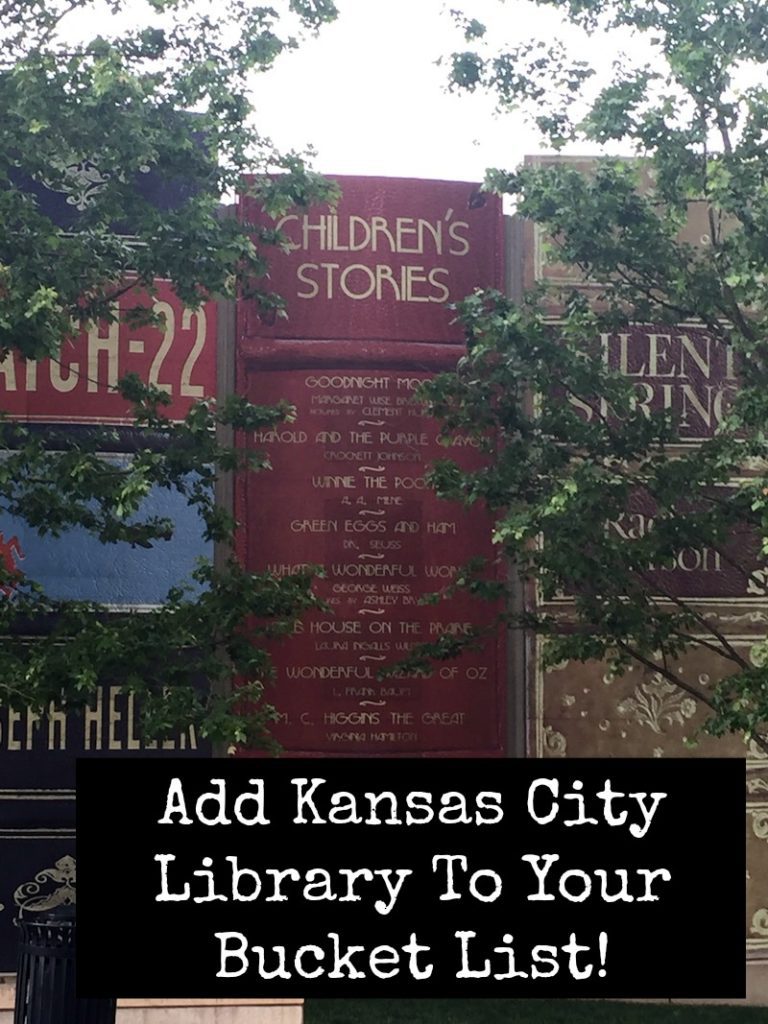 Larger-than-life book spines stand proudly against the Kansas City Downtown Library parking deck. Children's stories, classics, Missouri authors and more all have their titles and names inscribed on the books. Walking along the spines, searching for favorite authors and books is just the start of a wonderful experience at the Kansas City Library.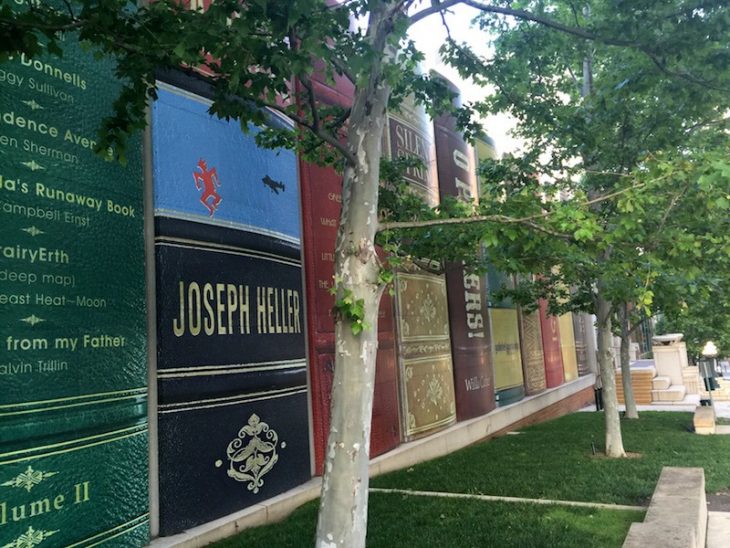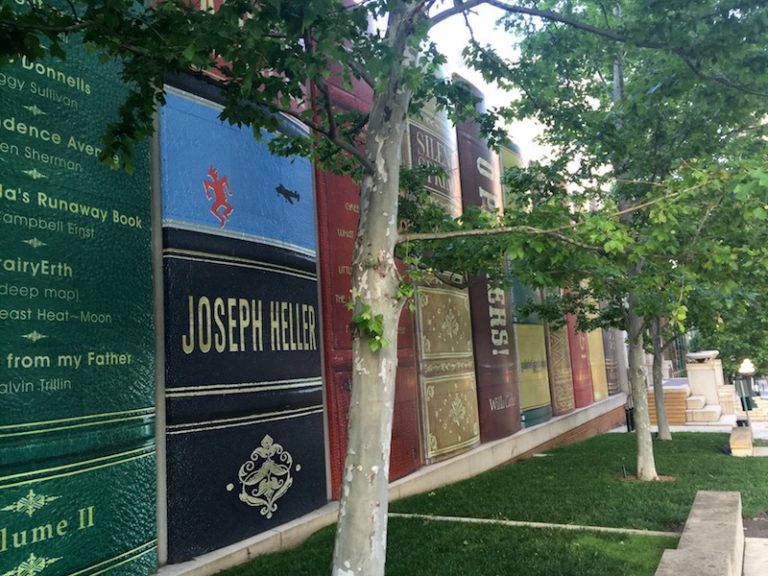 As a bibliophile, I knew I was going to fall completely in love with the Kansas City Library and my visit did not disappoint. Little did I know that the larger-than-life book spines were just the beginning of what the library has to offer patrons.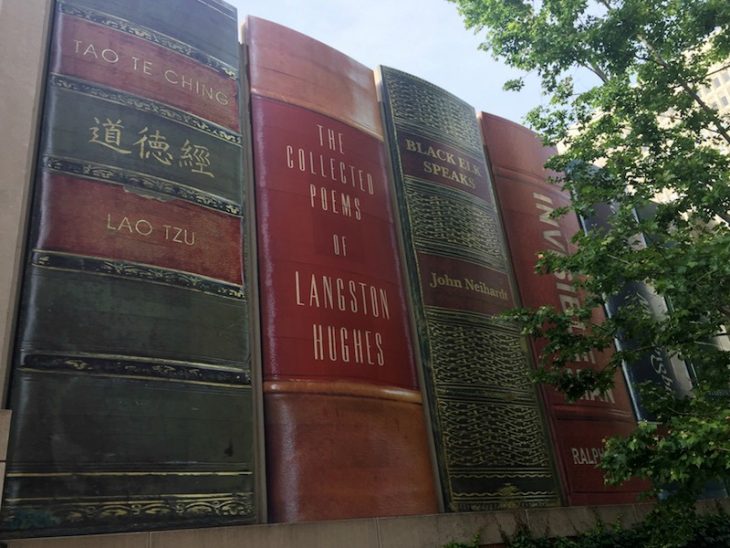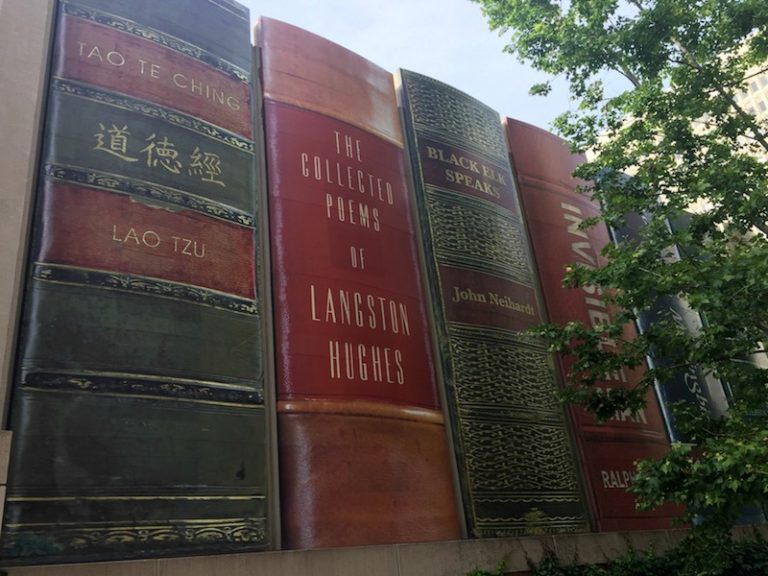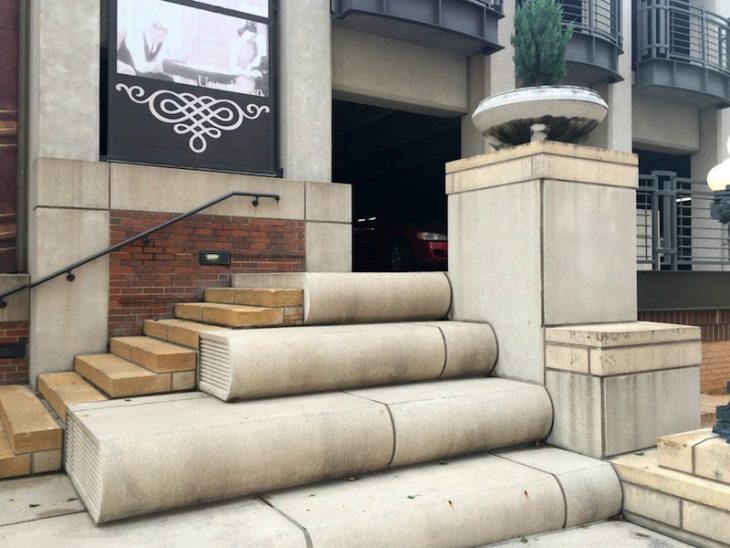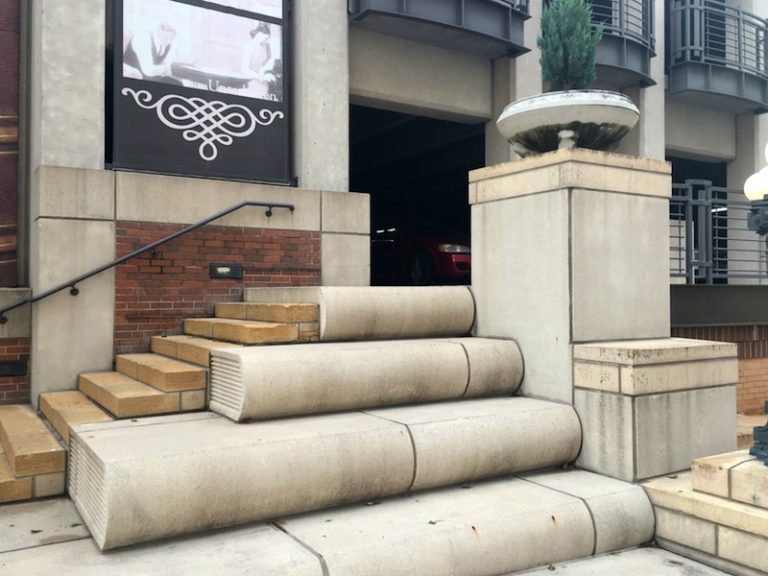 Located downtown the Kansas City Library resides in the former First National Bank with a stately marble exterior which spills over into the interior. The building architecture alone is worth a visit.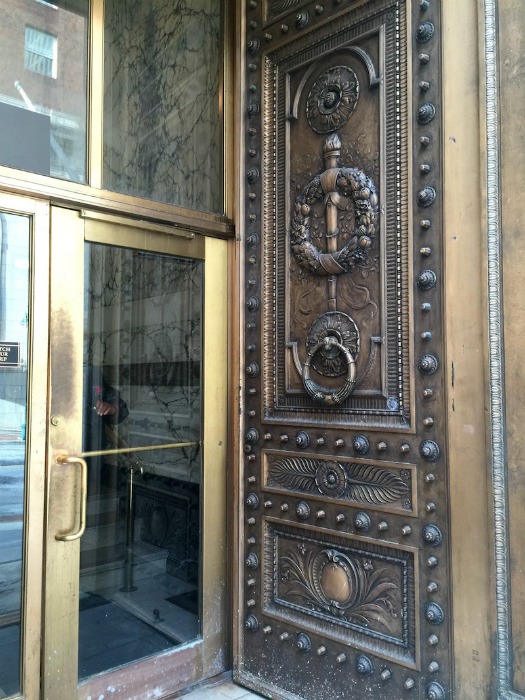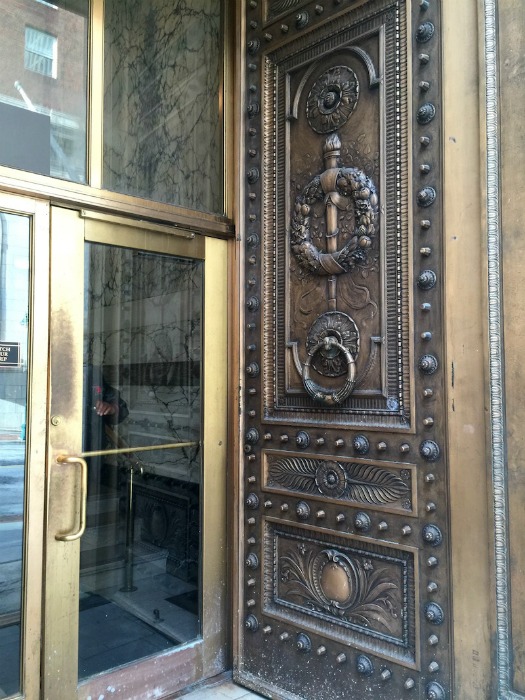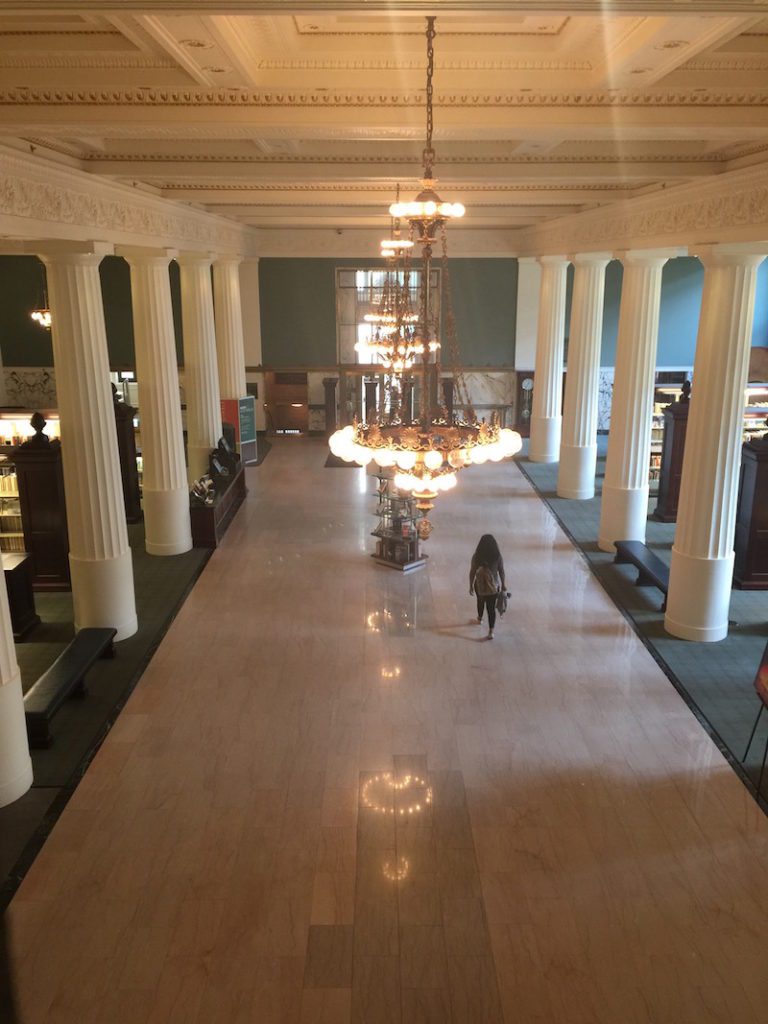 The historic lobby greets visitors with it's immense space and columns standing guard down the center of the building.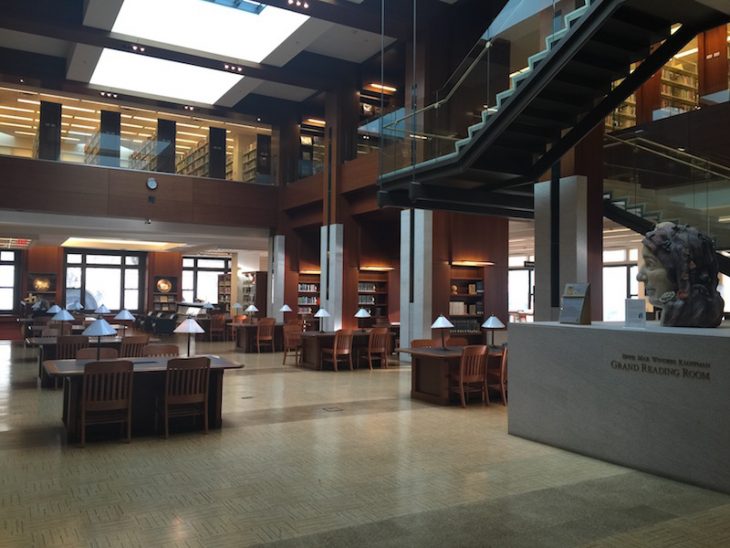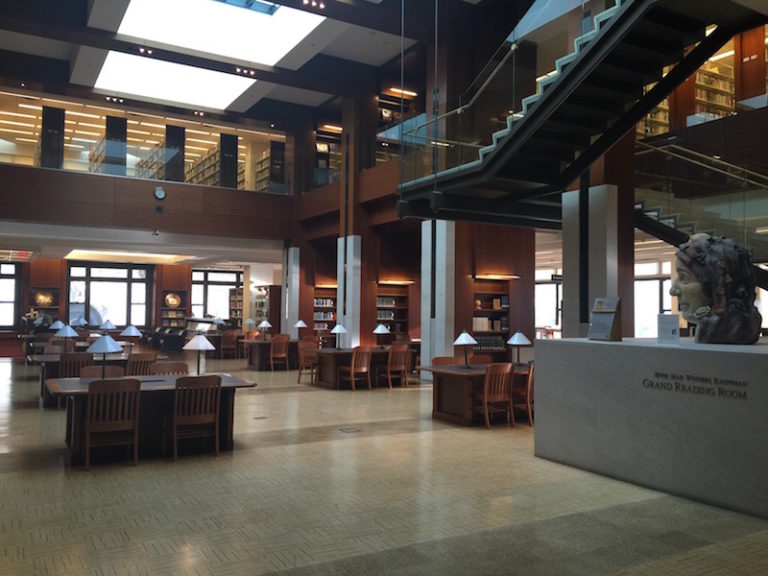 Second in grandeur to the historic lobby is the Grand Reading Room. This room includes the traditional library seating, impressive works of art, and has a 34-foot ceiling with skylight.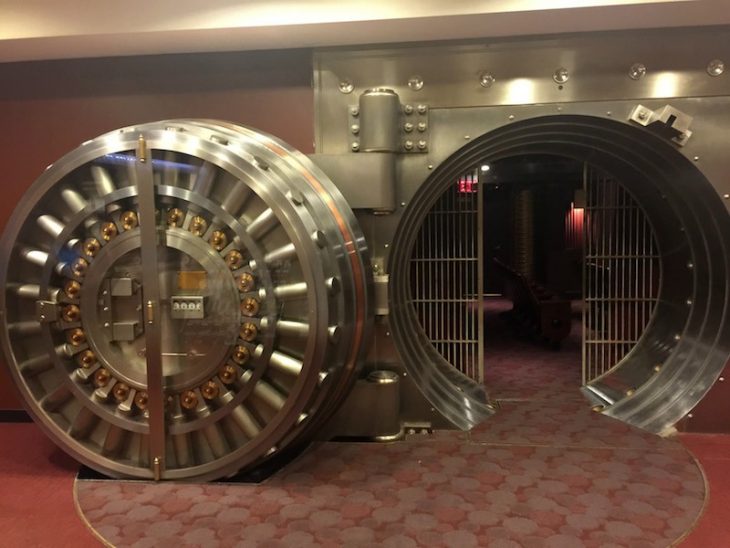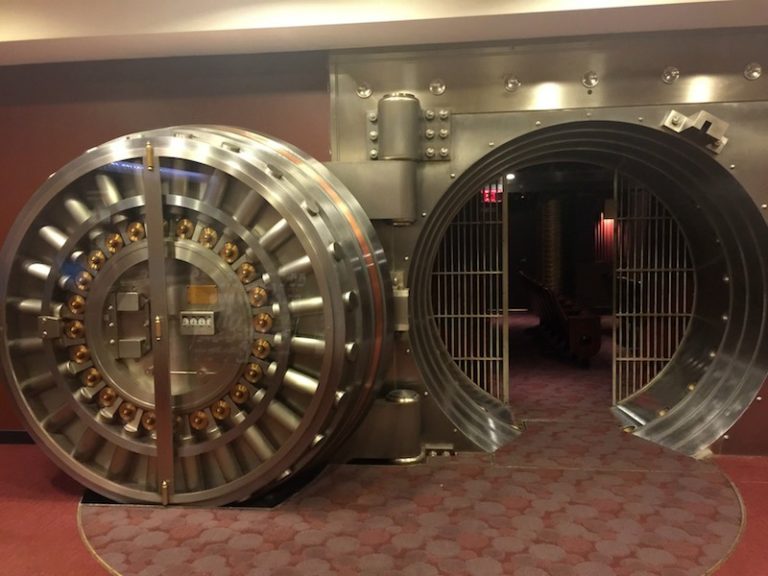 Take the elevator to level V for Vault and enter one of the most fantastic theaters you'll ever stumble across. Located in the old bank vault the walls surrounding the theater are steel with reinforced concrete and a 35-ton steel door. Try to visit on a day there is a movie showing for a one-of-a-kind experience.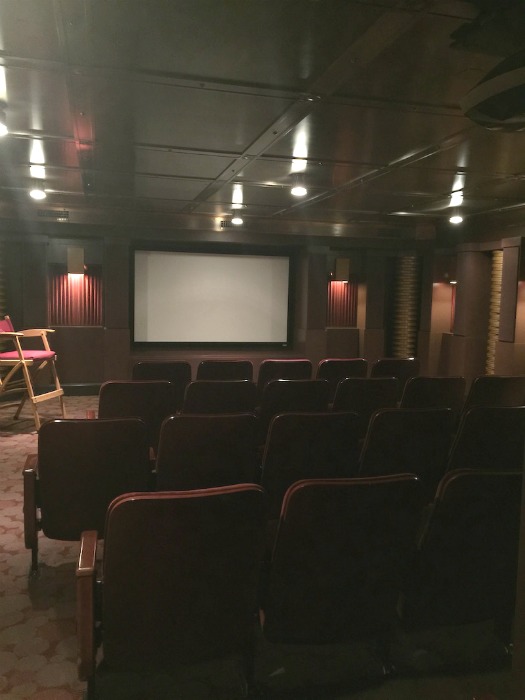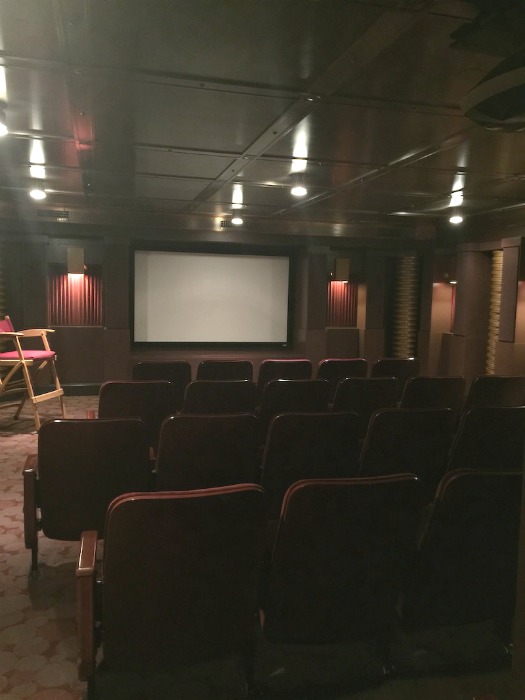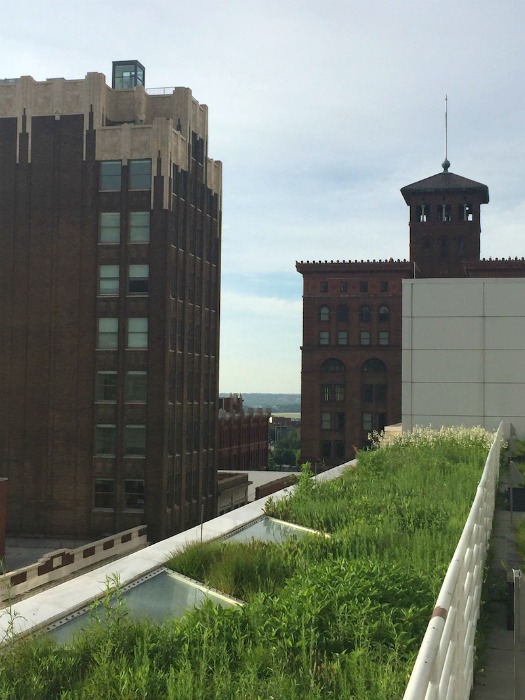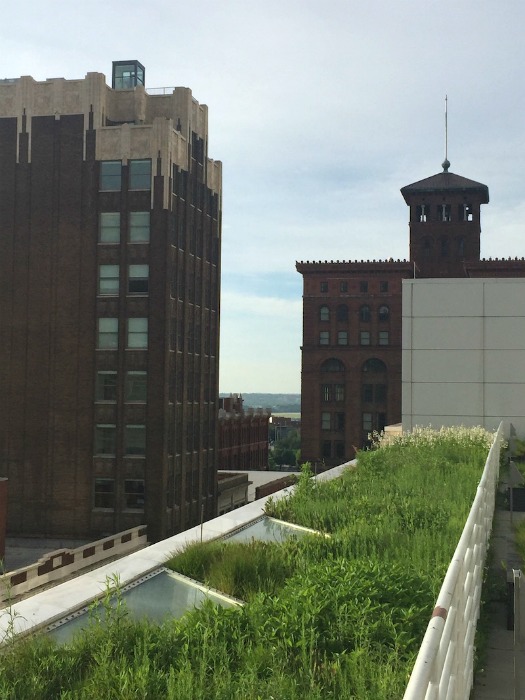 Move from the Vault to the top floor and visit the library's roof top garden. Resplendent with views of downtown Kansas City, a green space and giant chess set this is the place to go to read a book.
And, of course, I would be remiss if I didn't mention the children's library. We had toured all around the library, inspecting all the little nooks and crannies, but we left the children's library for last.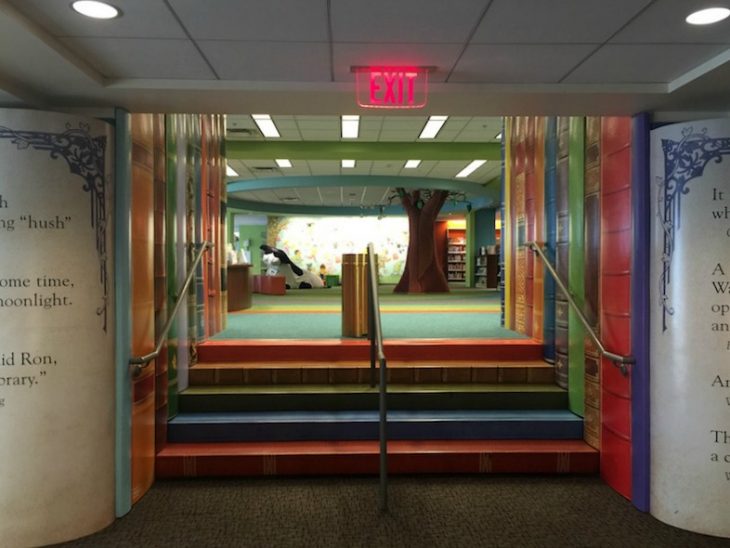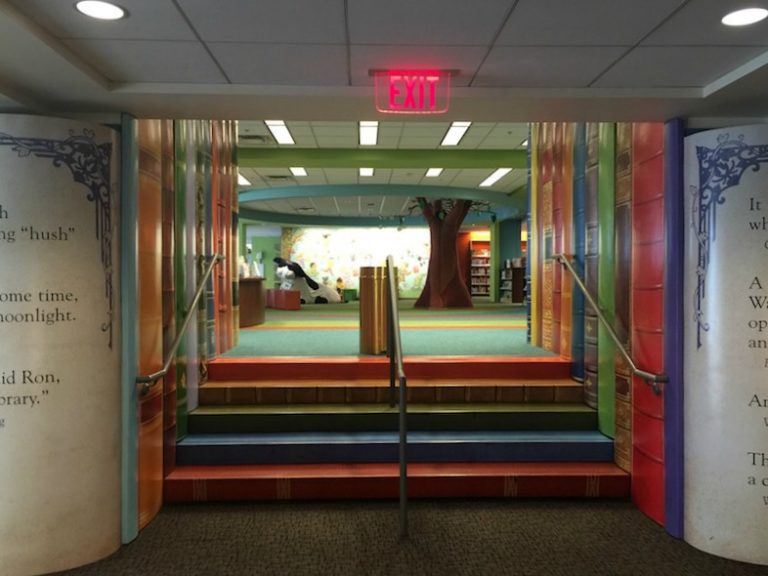 I have a special place in my heart for children's literature. I love the worlds it gives children and how it opens their imagination.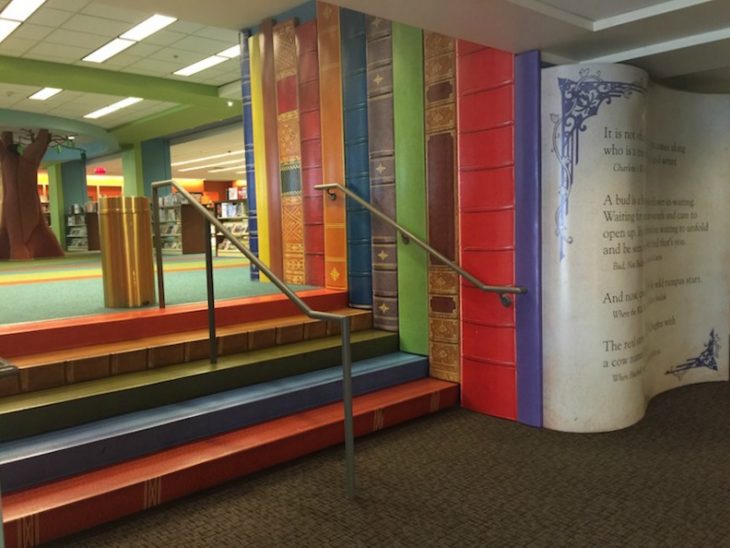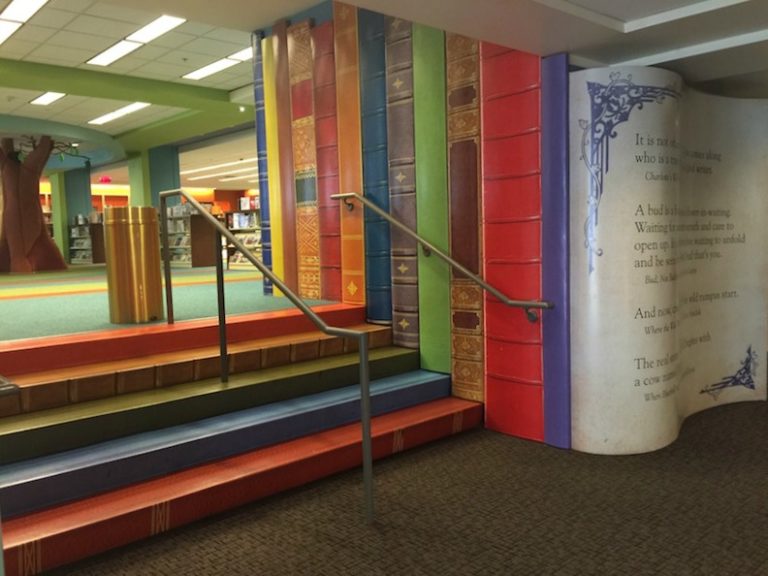 Plus, it's where my favorite author, Laura Ingalls Wilder, books get to live. Chatting with the children's librarian, Nancy, we shared how we were on a Laura Ingalls Wilder pilgrimage and had to stop by the children's library for a peek.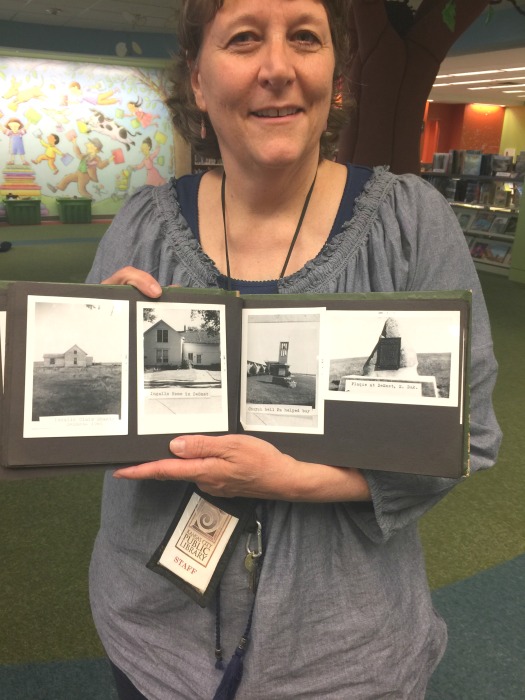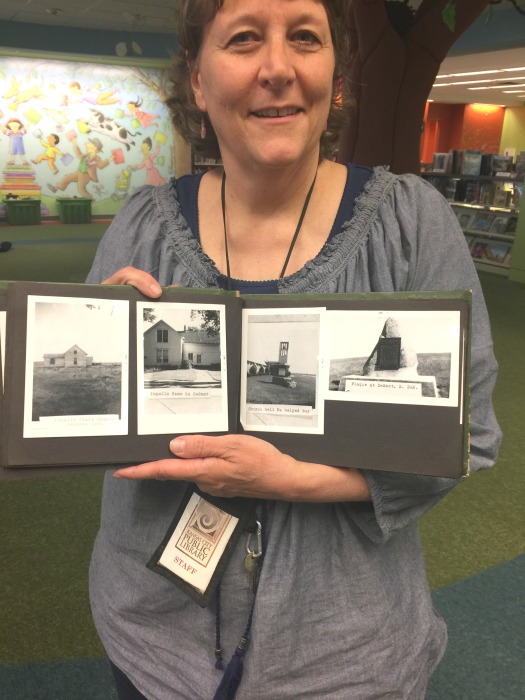 Nancy completely rocked our world when she presented us with a photo album full of images from Laura Ingalls Wilder home in Mansfield, MO. It almost was lost in a great purge the library was doing, but Nancy saved it knowing that someday she would come across someone that would love it. To say we were blown away was an understatement. Too much good happening over the course of our trip had Sara and I questioning our mortality, glad to say we are still both alive and kicking 🙂
If you aren't taking in a movie you can probably explore the entire library in 60-90 minutes depending on how many photos you take.  We were there on a weekday evening and it was pretty quiet which gave us time to wander around without interrupting anyone.
Kansas City Library Information
14 West 10th Street
Kansas City, MO 64105
HOURS
Monday-Wednesday 9am-9pm
Thursday-Friday 9am-5pm
Saturday 10am-5pm
Sunday 1pm-5pm
YOU ARE GOING TO LOVE
Studies have shown that if you liked this post you are going to love these.