Last summer was a bust for travel, but I'm so happy that this might be the epic year for Summer Travel. I'm pretty sure we're all going to make up for lost time and double down on trips. No? Just me?
Either way, I have found some fabulous items that is going to make your summer travel so much easier. All these items have been sent to me by the company for review.
As always, I only share the items that I truly love. Items that I don't like go back to the company and I keep quiet about them. That is why when you see reviews on Just Short of Crazy you know that they are backed 100% by yours truly.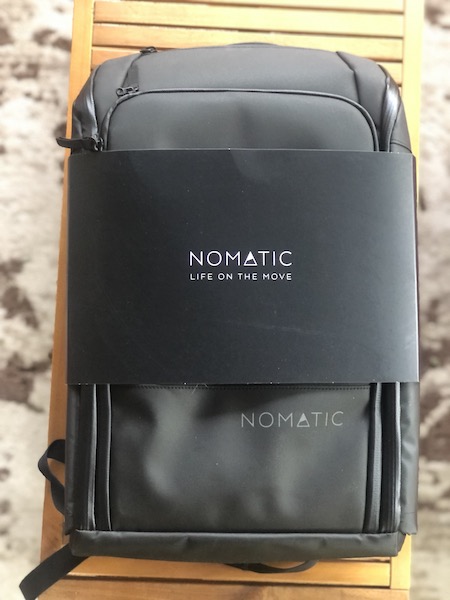 Things That Will Make Your Summer Travel Easier
Everything in its place is the goal behind Nomatic Backpack. It's roomy enough to carry your office with you from laptop to planner to journals and all the cords.
Some features you're going to love about the Nomatic Backpack
RFID Safe Pocket
Magnetic Water Bottle Pocket
Hidden Pocket
Retractable Key Leash
Roller Bag Sleeve
Top Access Pocket
Cord Pass Through
Innovative Strap System
Things we love about the Nomatic Backpack
Comfortable straps means no straps digging into my shoulders–LOVE!
It fits ALL my things, even my day planner which I normally leave at home when I travel because it wouldn't fit in my usual travel backpack.
All the pockets for all my things!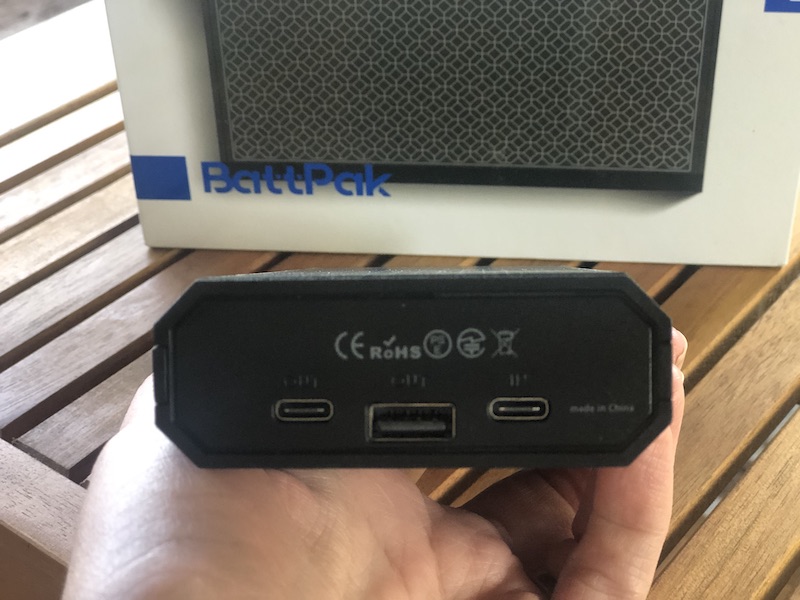 Here's a gadget that is so much more than a power back. It's a secret compartment, card holder, and travel safe.
An "Adult Proof" button allows you to open the secret stash compartment. Here you'll find a place for your credit cards, cash, cigarettes, weed, or whatever else you want to keep quiet.
A magnetic tray magnetizes your loose articles so they don't shake around and make a lot of noise.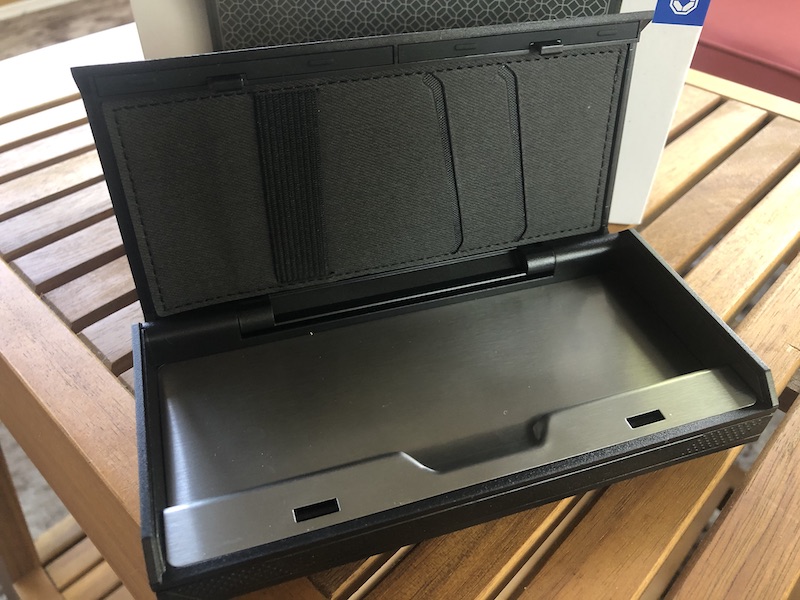 Features you're going to love
Includes a 3-way USB/Type-C/USB mini cord
Highest Quality 10,000 mAh Battery
Custom pcba circuit board for universal charging
USB and USB type-C outputs
USB type-C Input
Fire retardant polycarbonate housing
What we love
Charge my cellphone anywhere. In the woods, on the go, road trips, hiking, camping, kayking and more.
Tuck my important items in the stash compartment
Easy to take with me anywhere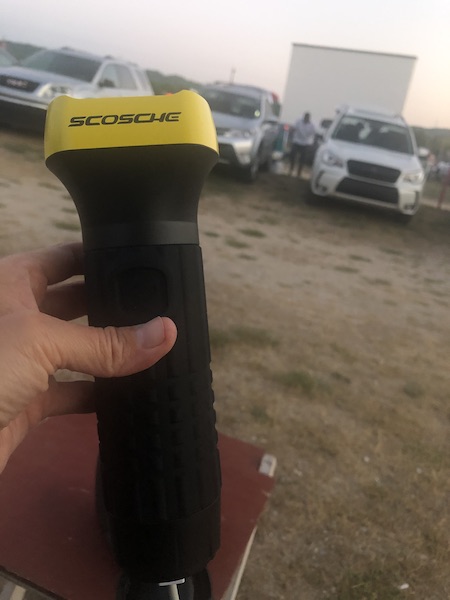 This is the coolest gadget! Not only will it charge my phone and be used as a flashlight, but it can jump start a car!!
How freaking cool is that?!?!
"The PowerUp 600 Torch is the compact and lightweight portable answer to vehicle emergency situations. It's advanced technology and ample power will jump start your car, truck, boat, motorcycle or ATV/UTV"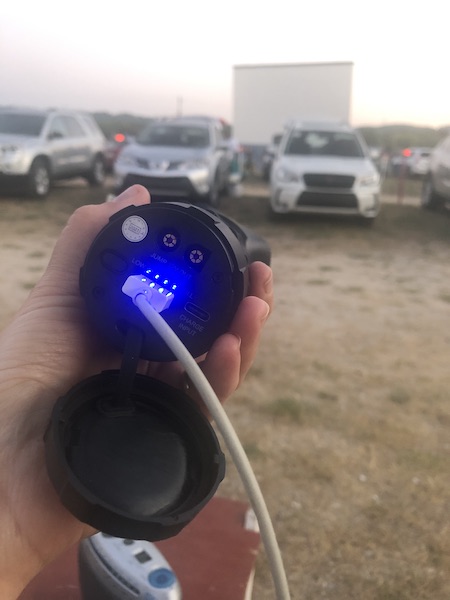 Things You'll Love
600 Amp Portable Jump Starter
5V (2.4A) USB Power Bank
Ultra-Bright, Multi-Mode LED Flashlight
Jumps up to 8 Cyl / 5L or 2L diesel
Holds charge up to 6 months
Carrying Case Included
What We Love
Its so compact! I love that its easy to store in the back of the car and not take up any room at all.
The carry case keeps everything contained in a nice zippered pouch.
Holding a charge for 6 months is life changing.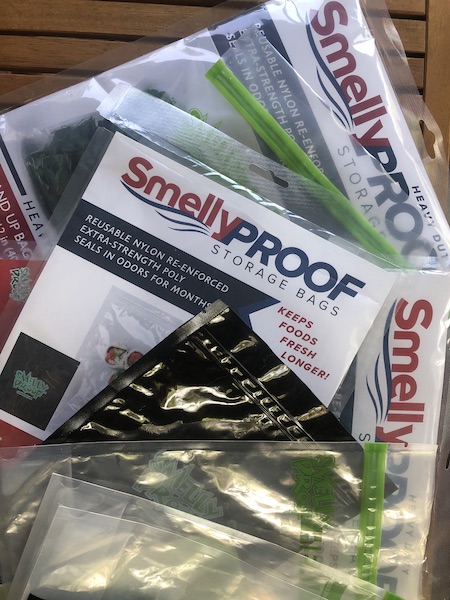 These bags are TOUGH and reusable and PERFECT. They are not kidding when they say they are smell proof. I cut up onions, stored in a bag and placed in the fridge. Absolutely no odor! None. Same with hard boiled eggs. Same with tuna. I'm so in love.
We stored food in these for our camping trip in northern Michigan and were so happy. We camped in bear country and knowing these bags our bear proof eased our minds.
Brought them home from camping, washed them up and we continue to use them. Definitely a must buy especially if you are a camper or a hiker.
The Smelly Proof bags come in a variety of sizes so you'll have one for anything you need.
Don't forget about Fido on your summer travels. She deserves to have new travel "clothes" as well and Wolfgang Man & Beast can help.
Ruby looks soooo cute in her new Overland design collar and leash.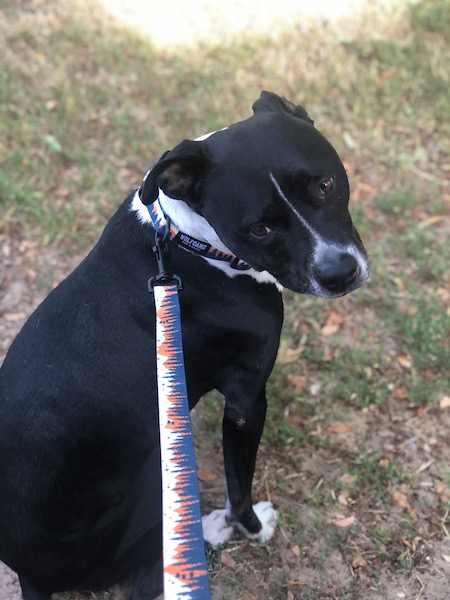 From leashes and collars to bandanas and harness. Their designs are going to make your dog look fly. We love the quality and designs of these collars and leashes.
We'll be using them a lot this summer. Be sure to watch for them to make appearances on Instagram. 🙂
Pin To Pinterest!