Wondering if the Love with Food Subscription Box is worth the monthly fee? I received three different boxes to review and share my thoughts with you. As someone that is fairly frugal, I really analyzed the value vs. cost when it comes to the monthly subscription boxes. Read on to see my opinion about Love With Food.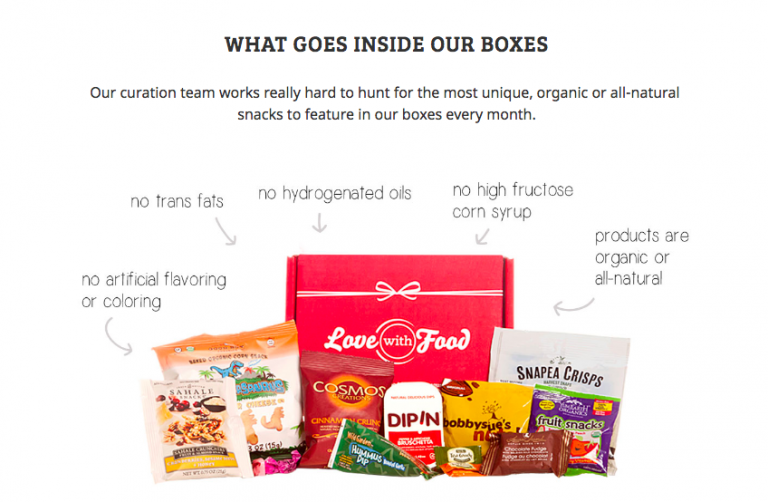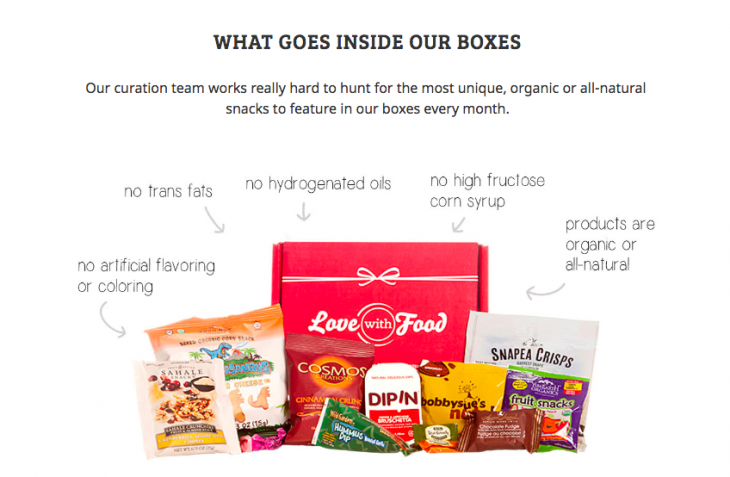 What I Love About Love With Food Subscription Box
They offer new organic, all-natural or gluten-free snacks. I love, love, love that there is no high fructose corn syrup,
Snacks are delivered directly to my door (YAY!!).
Price starts as low as $7.99/month.
Portions of the proceeds are donated to fight childhood hunger which means everyone wins! To date, Love with Food had donated 1,009,167 meals to those in need.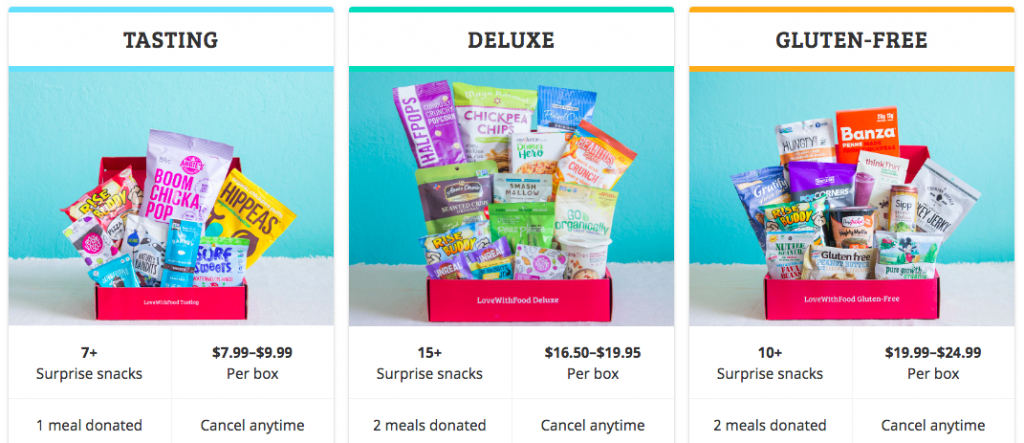 What Love With Food Subscription Box Cost
The subscription box starts as low as $7.99 and tops out at $24.99 for the gluten-free box. Of course, if you purchase the annual plan its the cheapest, but even at its most expensive it's still a great price. All of the plans offer free shipping which always makes me happy!
Be sure to watch my unboxing video: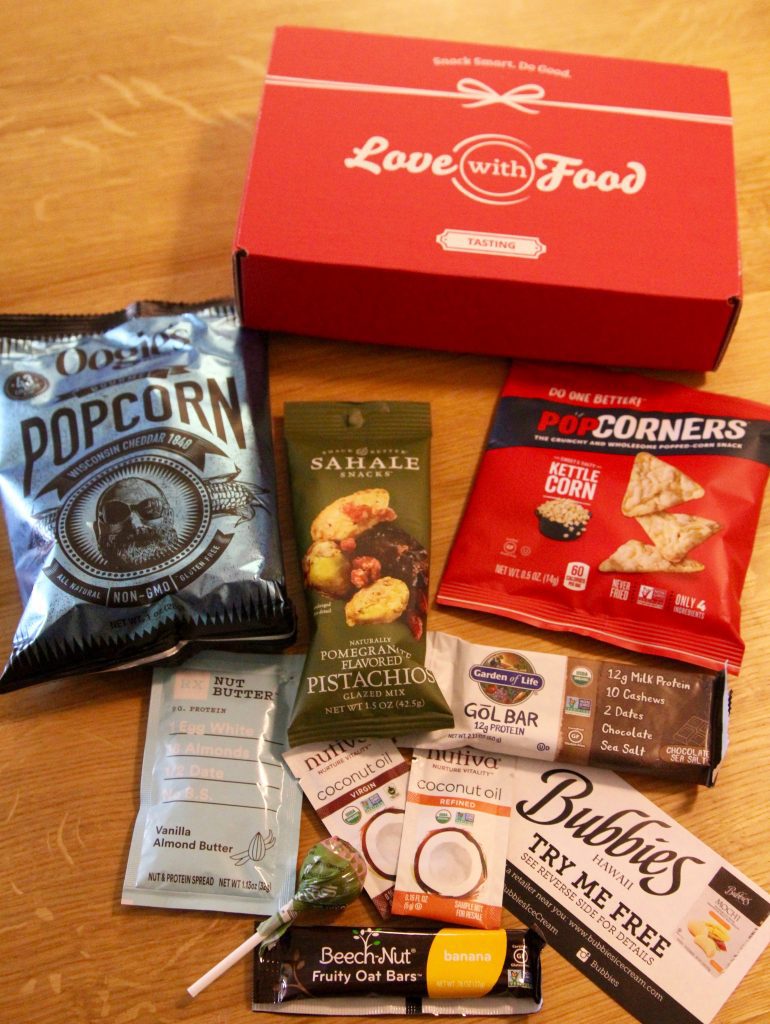 TASTING Love With Food Subscription Box
This box arrived packed with all kinds of great new snacks to try. Our favorite was the Oogies popcorn and tbe Popcorners. We haven't tried the Bubbies yet, mostly because I've been on the road for a month and haven't had time.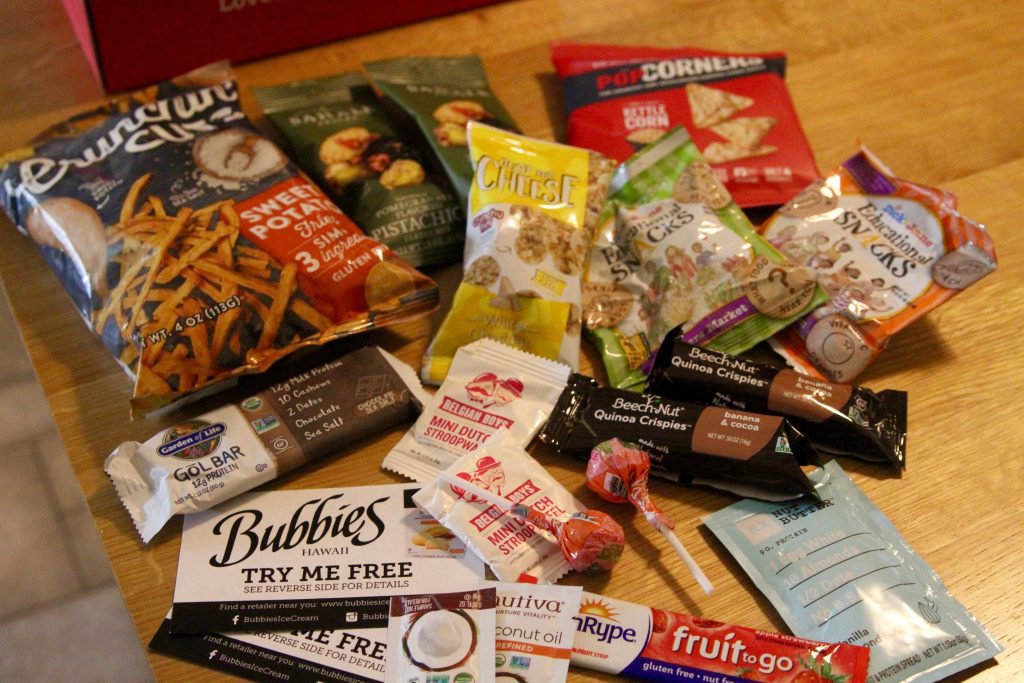 DELUXE Love With Food Subscription Box
This was my favorite box. I loved the variety of snacks that arrived in the Deluxe box and this is one I'll definitely order in the future. My favorite snack from the Deluxe box, besides the PopCorners, was the Dick and Jane cookies.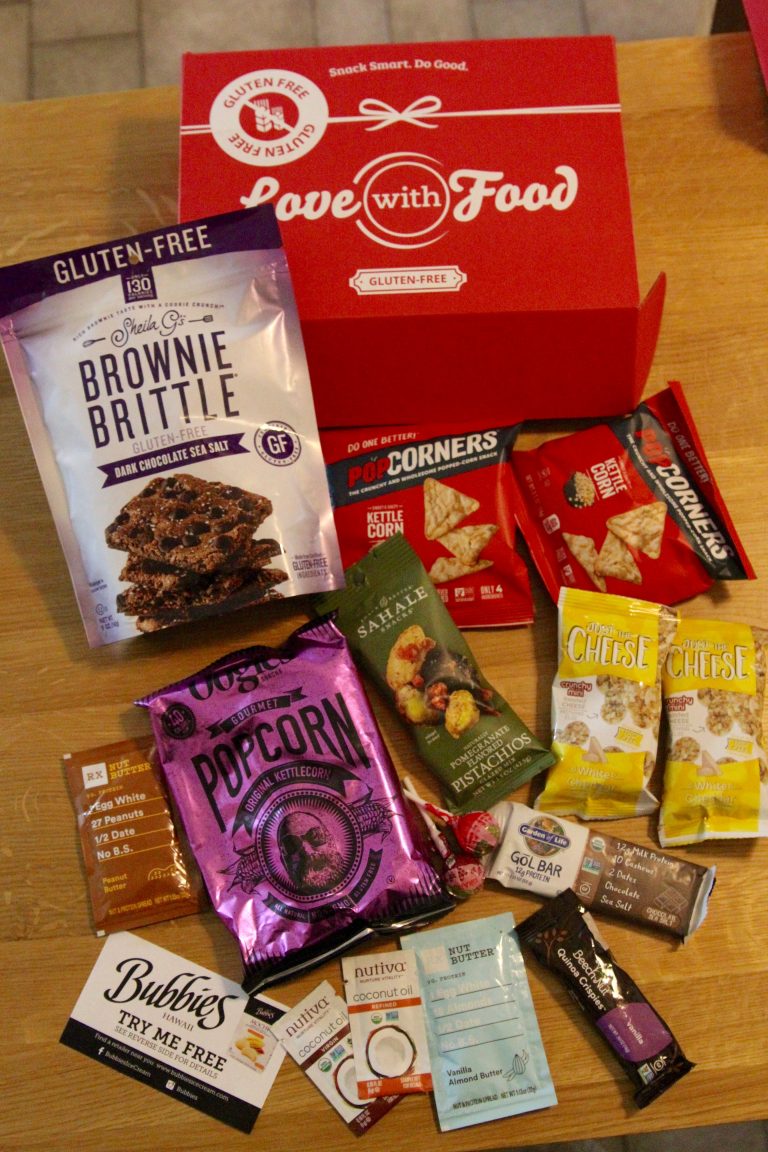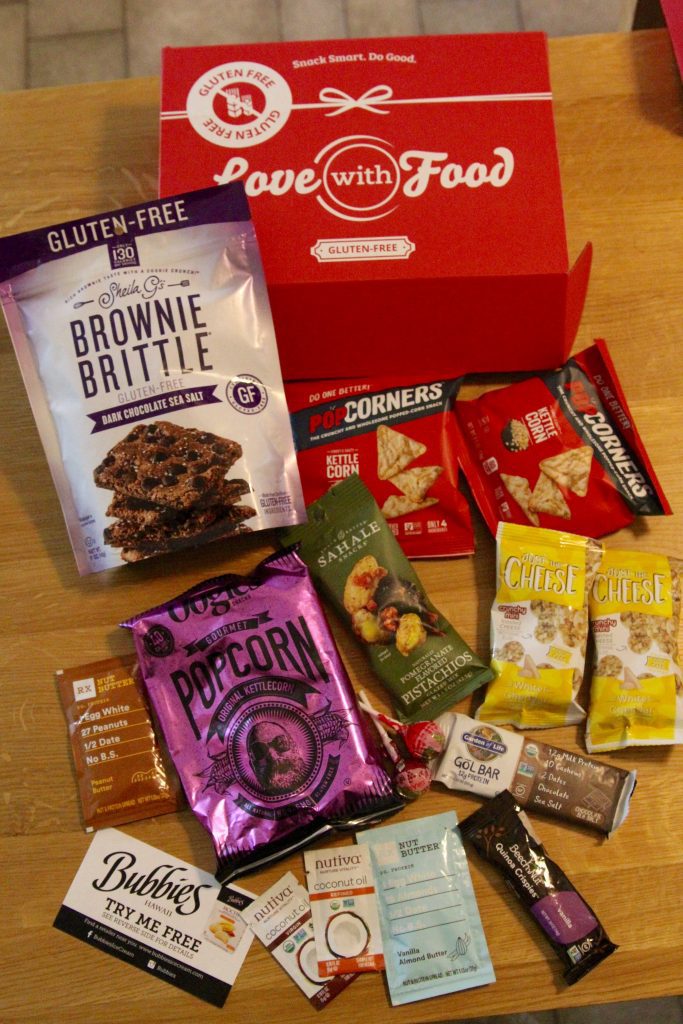 GLUTEN-FREE Love With Food Subscription Box
This is a great box for those that are gluten-free. Packed with gluten-free, delicious treats. A lot of these snacks are going to my friend that is gluten-free, but y'all know I kept the popcorn and PopCorners for myself 🙂
Road Tripping with Love With Food Subscription Box
We packed up most of our snacks and took them along on our road trip to South Dakota. I shared some of my faves via twitter during our trip. We loved having so many different snacks to try while we drove thousands of miles. I finally tracked down more PopCorners at a Sheetz gas station of all places 🙂
Would I Order Love With Food Subscription Box?
Without a doubt, YES! Love with Food Subscription box offers delicious treats and is incredibly affordable and worth every penny. I like the Deluxe box the most. I feel it has the most value for the money plus a great selection of organic treats.