I love all the fun mugs I see at stores that carry words of wisdom or little funnies.
However, I don't usually like the price so I don't usually buy them, but when I received my Cricut I know I would be able to make them. ((insert happy dance)).
The mugs are so incredibly easy to make.
I used mugs I had at the house and dressed them up with some of my current favorite phrases.
I also made a really great sign for my deck, but that will come in a later post.
First, I want to show you how to make quote mugs using your Cricut.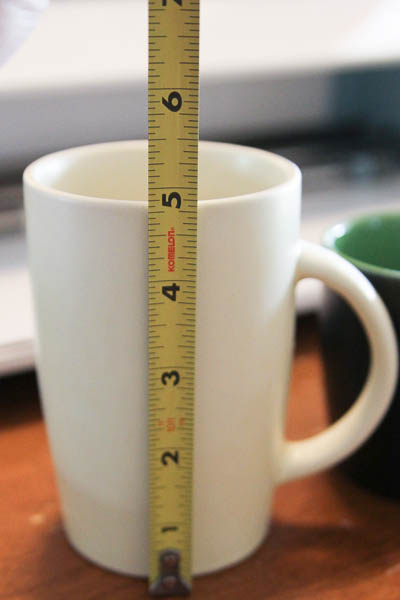 Start by finding some plain coffee mugs in the back of your cabinet and measuring the surface space you have for your quote.
You'll want to measure the vertical and horizontal space that you have available.
Make a note of the dimensions because you'll need it for the Cricut design space.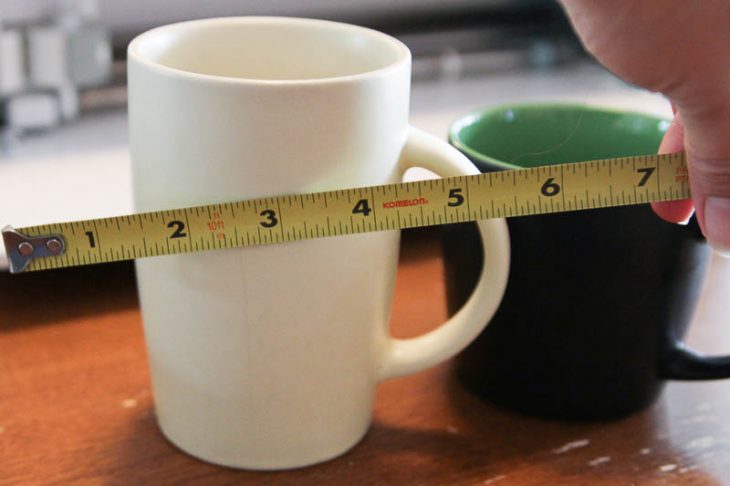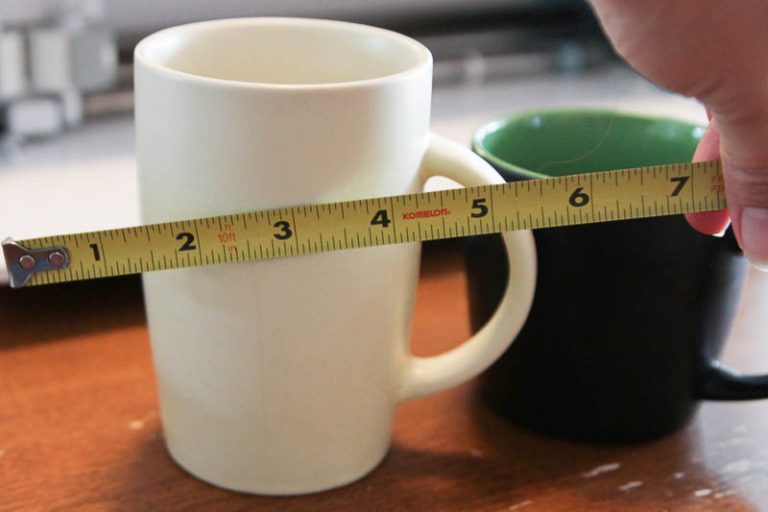 Once you have your measurements open up the design space, click create new project, and then click on add text.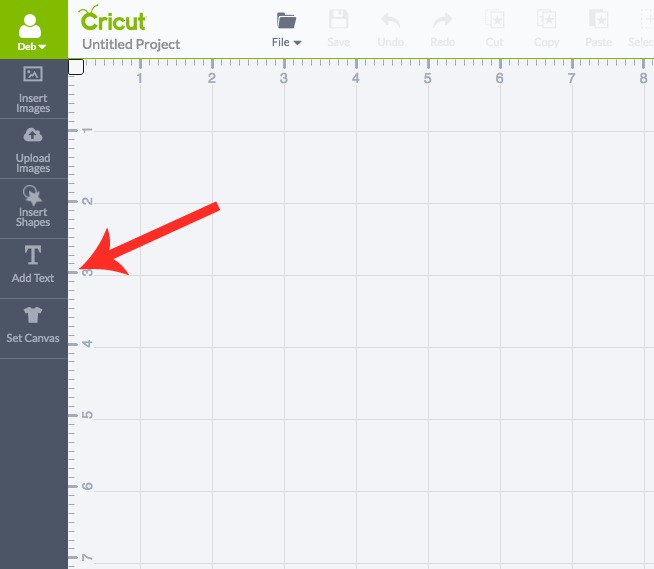 When you click "Add Text", a box will open up for you to add the text. To edit the font style and text size you'll click on "Edit" on the right hand side.
You can edit individual words by highlighting it and changing the font size/style.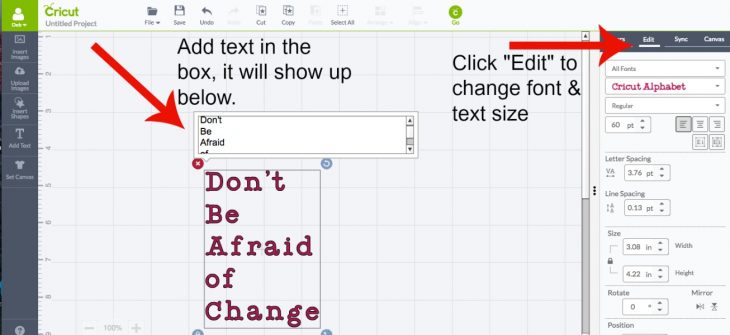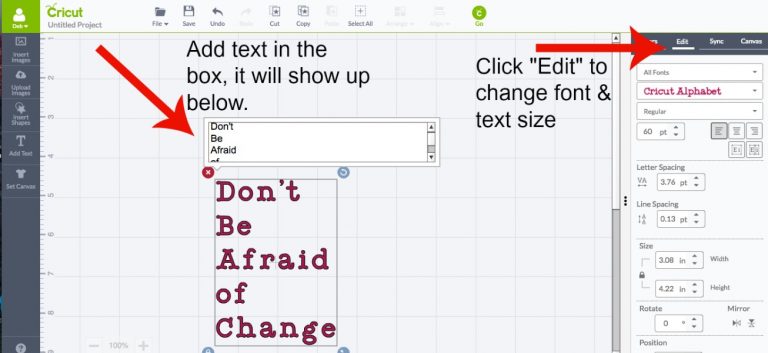 Once you have your quote exactly how you like it, drag the quote to the upper corner of design space and adjust the size to fit your mug.


Click the green Cricut icon in the upper right area of your screen and simply follow the direction on the screen to have the machine cut out the quote.
NOTE: Be sure to use outdoor vinyl when creating mugs so the words don't come off when washing. Always handwash, do not put in dishwasher.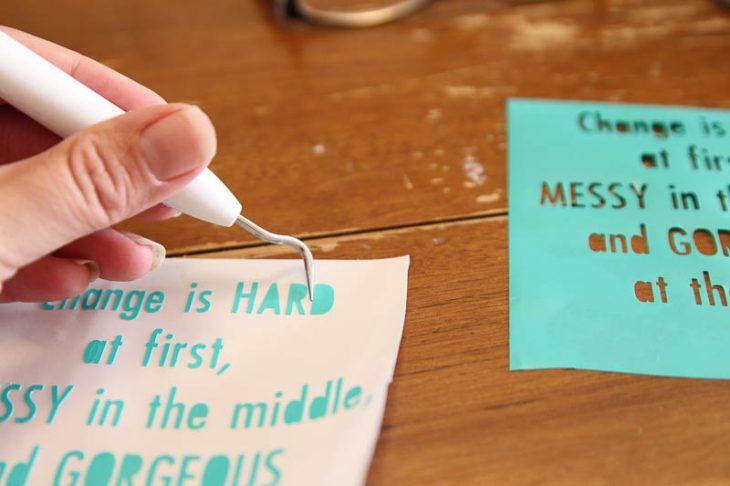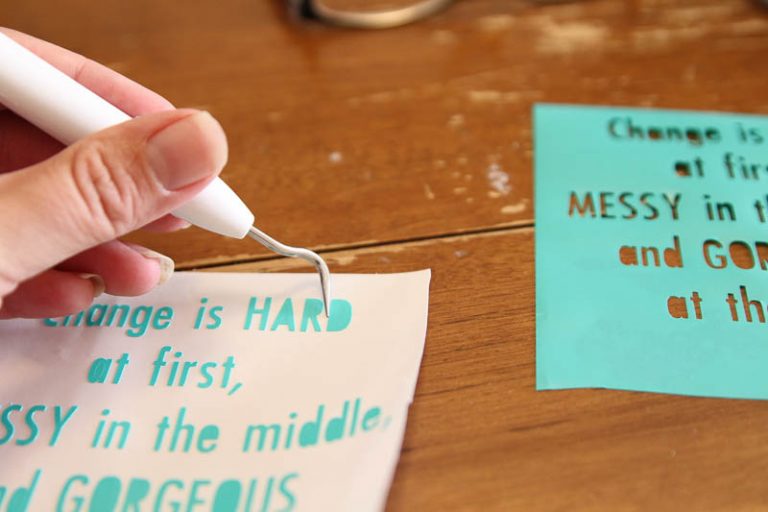 After the Cricut has cut the quote gently peel the vinyl from the backing leaving the cut letters on the backing. Using the picker tool clean up the words by removing the middle of the letters.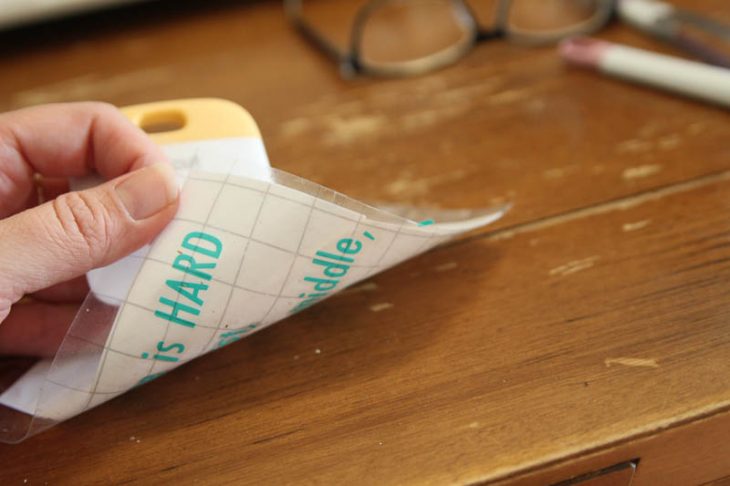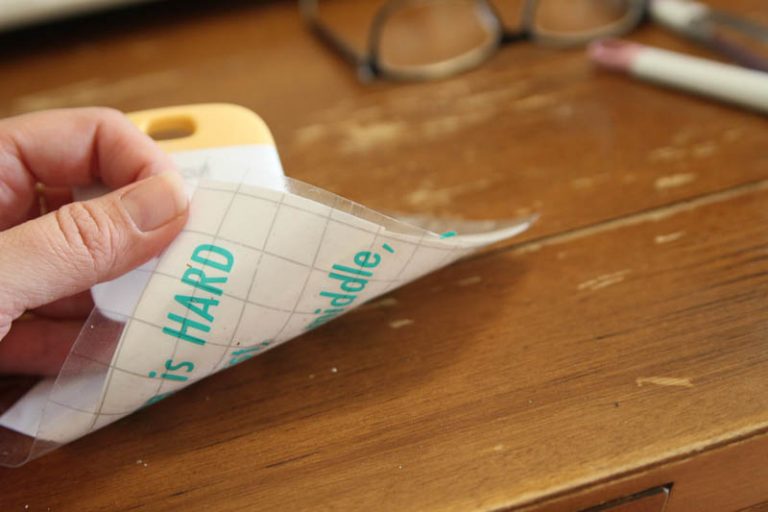 Place a piece of transfer tape, sticky side to the letter, over the quote. Use the scraper tool and rub over the words to have stick to transfer vinyl.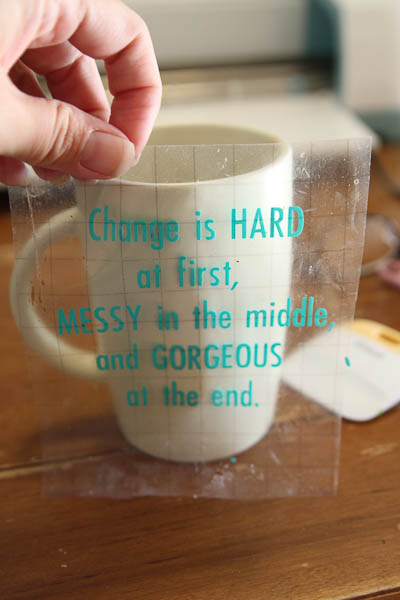 Once the words are on the transfer vinyl, position on the mug and use the scraper tool to adhere to the mug. Gently remove the transfer tape. Viola! Your mug is made.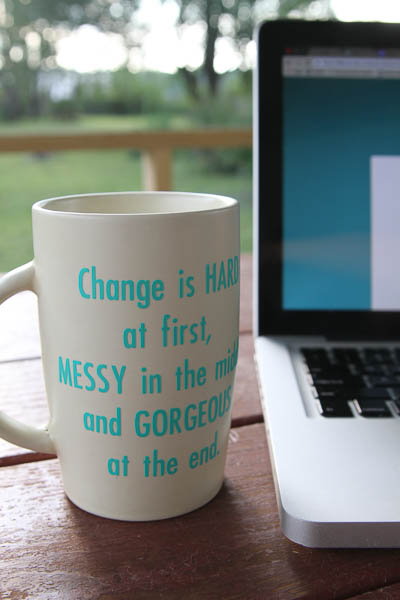 Once you've made a couple of these they become easy peasy to make and you'll find yourself having many DIY Quote Mugs in the kitchen cabinet.
***PIN DIY QUOTE MUGS***