A small house comes with it's own set of challenges. Mostly having enough space to not feel cramped and having room to display some trinkets. Our kitchen sink has a window above it which is awesome, but I've always wanted some type of shelf for plants and/or knick knacks. Alan finally surprised me with a shelf that fits perfectly over the sink and is a great fit.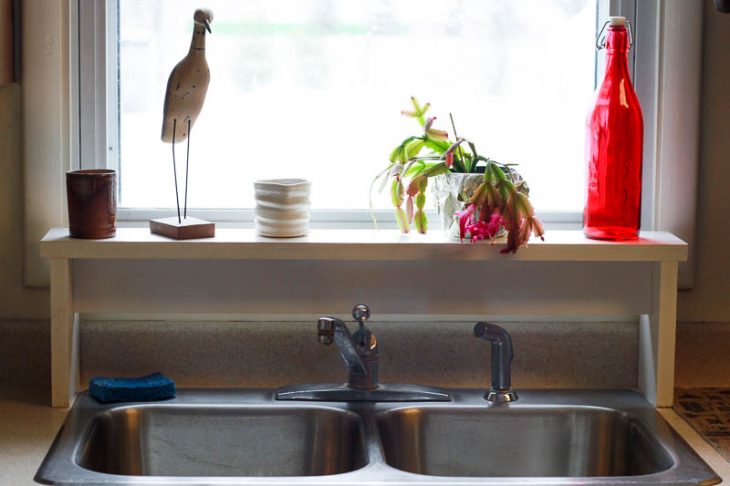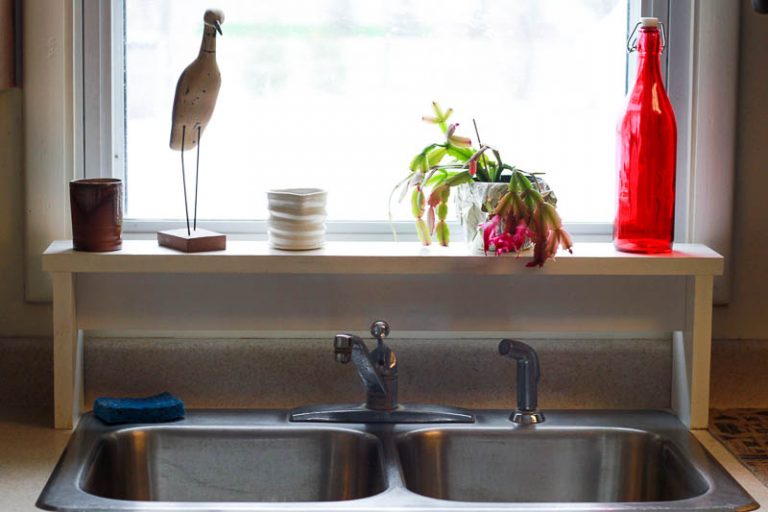 Of course, as with most our projects they get to about 90% done and we leave them there. I know most of that stems from the busy, busy days of holding onto both a job and raising kids. I was happy with projects being "mostly" done during those years because who had time to worry about things being completely done?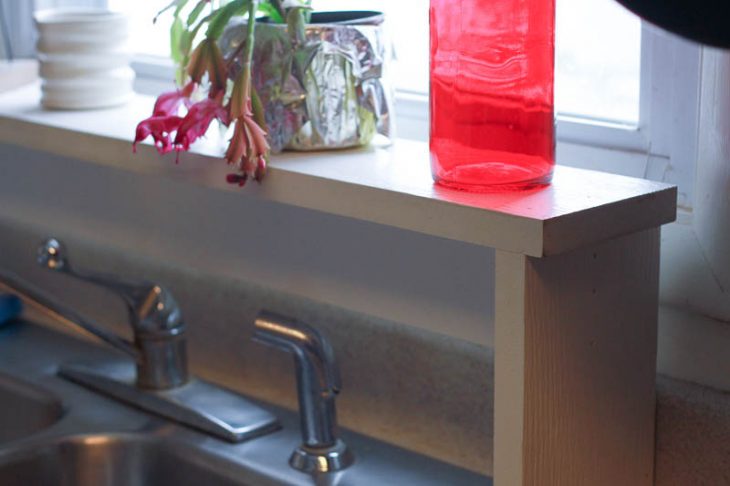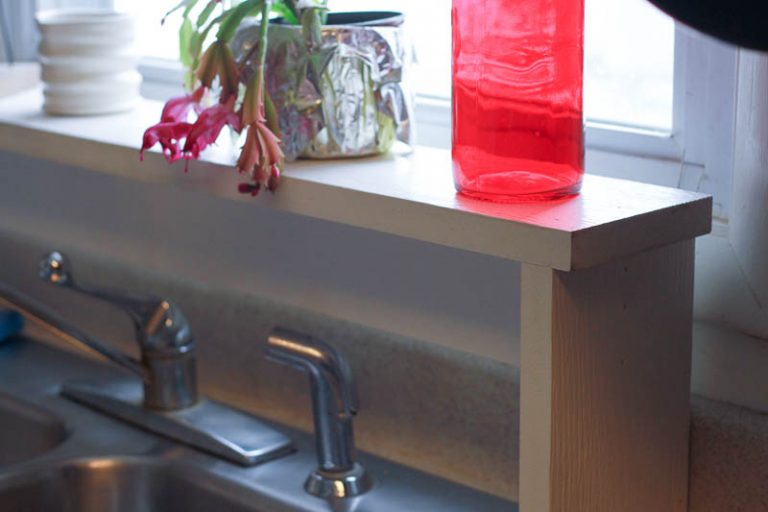 Those days are over and we are working on projects until they are 100% done. First up in the "to be finished" list is my kitchen sink shelf that Alan made. It was finished in white, but I wasn't a fan so I looked to Dixie Belle Paint to add a pop of color to the shelf.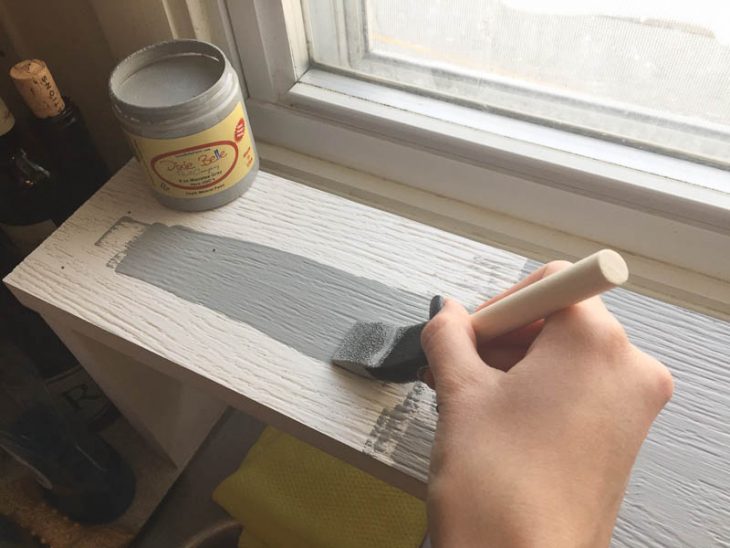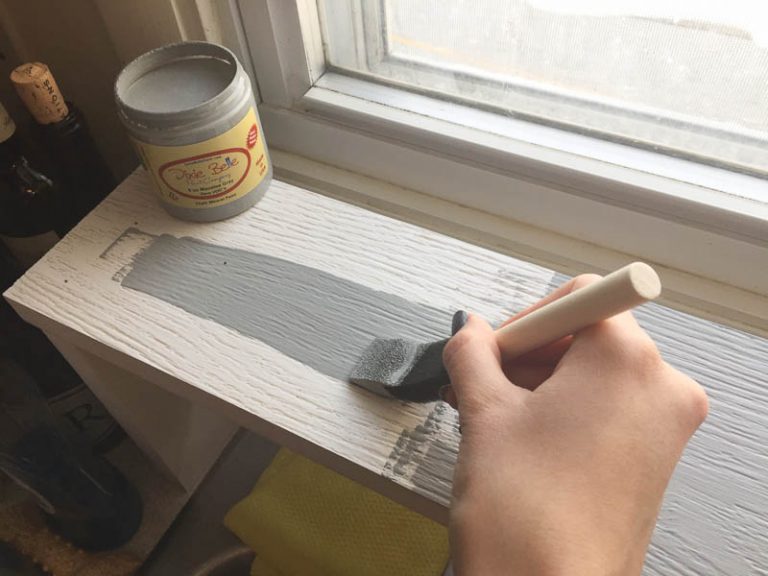 SUPPLIES NEEDED
Dixie Belle Paint in Manatee Gray
Foam paint brush
Damp paper towel for clean up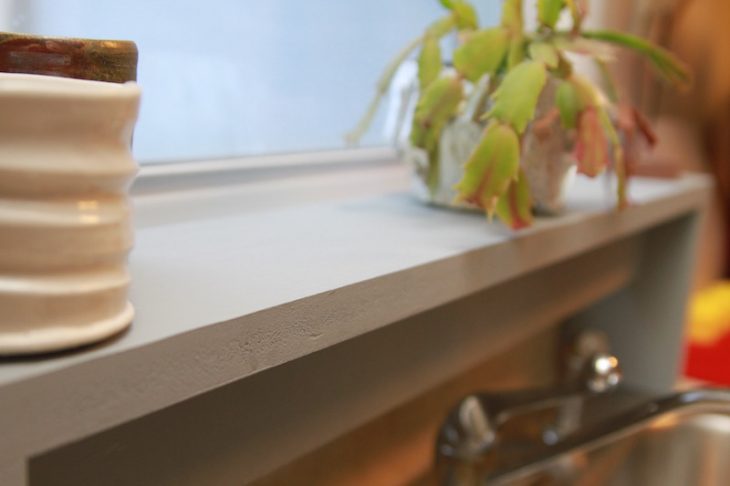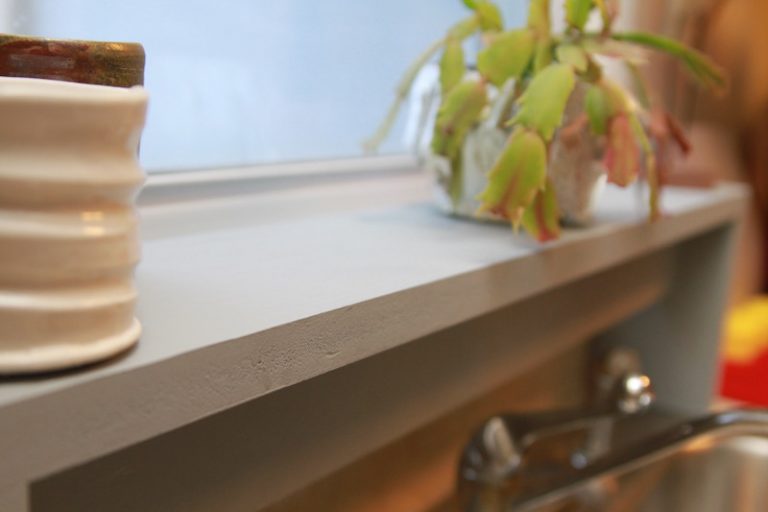 Simply dip the foam brush into the paint and using the same back and forth motion apply the paint to the shelf or other project of your choice 🙂
The paint dries quickly and by the time you are done with the first coat you can, most likely, start the second. Two coats is the recommendation, but use your best judgement until you get the look you want.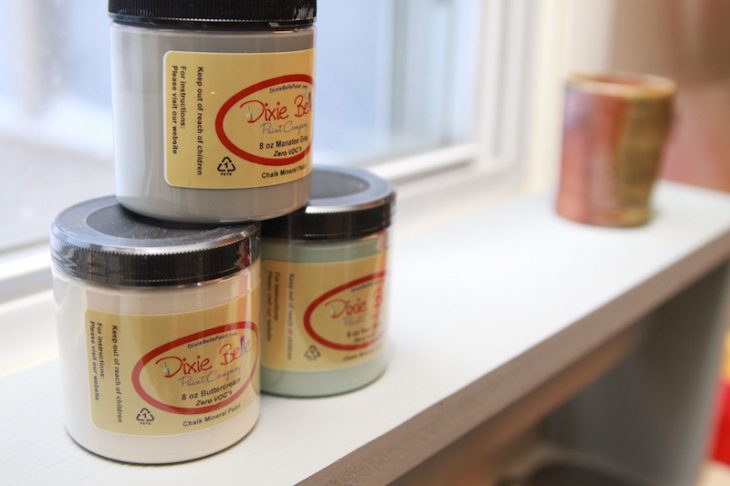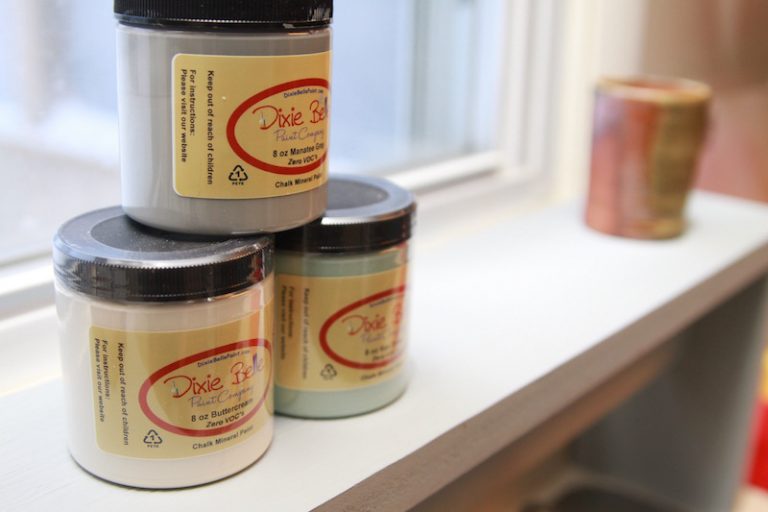 A bit about Dixie Belle Paint Company
No Sanding or Priming Needed! Dixie Belle Paint can be used on almost any surface…
wood, metal, glass, laminate, ceramic and even fabric!
There are so many things I love about Dixie Belle Paint. Mostly I love that it's great for "lazy" DIYers like myself. I want projects to be easy and I don't want to spend a ton of time prepping an item to paint. Enter Dixie Belle Paint company which doesn't require any sanding or priming (insert happy dance!). Plus, it can be used on just about any surface. This may be my most favorite paint EVER!
Dixie Belle Paint is well known for their Chalk Mineral Paint that has zero VOC's. Plus, it's made right here in the good ole U.S. of A.
I used Dixie Belle on my kitchen sink shelf and coming up I'll be sharing how I used Dixie Belle Paint on my tv tray style table, in the bathroom and on a kitchen bar stool. Stay tuned for more upcoming DIY posts.