I used a money belt in Europe this summer. It was uncomfortable and awkward and I never got used to it. However, I'd rather be a little uncomfortable and not have to deal with a stolen passport and credit cards then be comfy.
However, what if I told you there was a fashionable alternative to the money belt. One that looks like a normal, everyday accessory, but hides a passport and cash. Introducing the Secret Scarf.
Here's a quick video I made (yes, I dont have one any makeup, I'm fearless that way):
This travel money belt posing as a scarf is fantastic! You wouldn't want to put anything too heavy in it because it would weigh it down and keep it from hanging properly, but money, credit cards, and a passport is fine making this the best travel money belt I've ever used.
The great thing about the Secret Scarf is that it's long enough to look good on every size. Sometime infinity scarves are short and when I wear them it feels like I'm being choked. However, with this one, I had plenty of room and it was very comfortable to wear.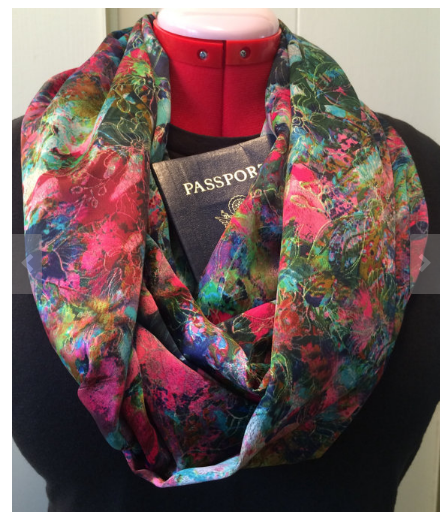 Here is what Secret Scarf, a fashionable alternative to the travel money belt, has to say about their scarves:
"The Secret is the hidden pocket! Can carry your wallet, coin purse, lip gloss, ID, credit cards, boarding pass, passport, or other items you want close at hand and the ability to access in a zip.
Watch the Secret Scarf Review by Lesley Loves Travel: http://bit.ly/1BtknsY
Perfect for travel, shopping, concerts, special events and anytime you don't want to carry a purse. So really, I guess you could say this isn't the best travel money belt it is simply the best money belt for every occasion!
The travel belt is 8 inches wide and 35 inches long, measured from one end of the loop to the other. The total length of fabric is 70 inches. The moneybelt pocket is 8 inches wide and 6 inches deep.
A Second Pocket is available as an additional upgrade. The Second Pocket will be the same size as the original Pocket and will be made so that it is on the opposite side of the scarf for balance.
Now with an optional Sunglasses/Eyeglasses Loop. A discreet and convenient bungee loop to safely hang your glasses when not in use.
100% polyester. Machine wash cold water on gentle cycle or hand wash, hang dry. Use a cool iron if needed."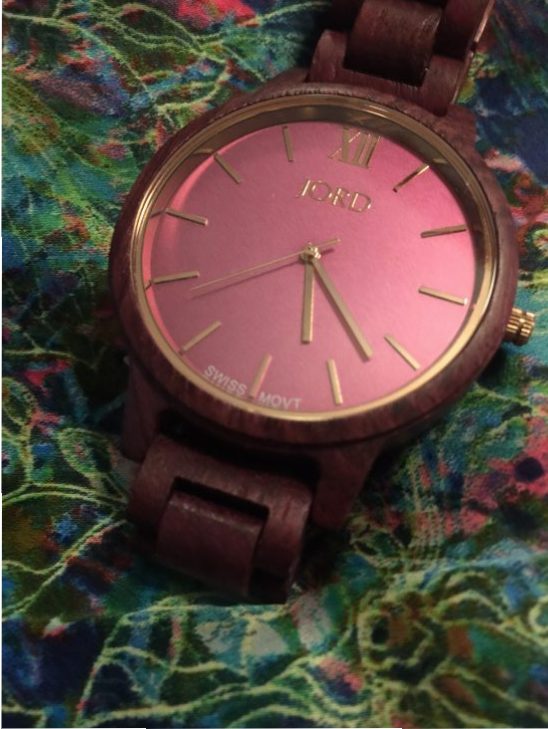 By the way, look how pretty this scarf is with my Jord watch?
The Secret Scarf comes in all kinds of patterns and materials AND it's very reasonably priced. Stop over to their Etsy shop and order one today!