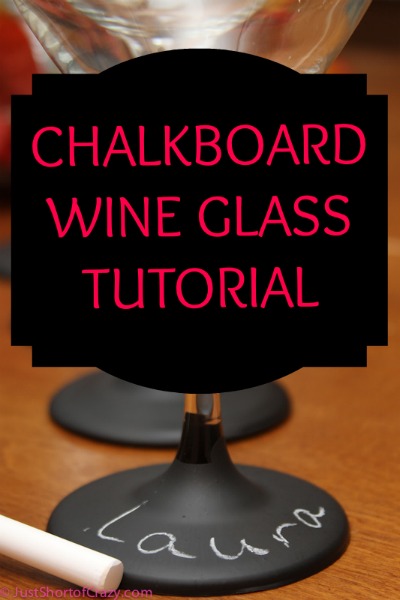 I wish I could say I originally had this idea, but I seen it first on Pinterest. I knew immediately that I wanted to make these for my Bridesmaids Movie party.
It looked simple enough so I didn't bother exploring any tutorials or how-to's. Now that I've completed the project I maybe should have researched it a bit more, but regardless they turned out perfect.
I headed to the dollar store and picked up 8 wine glasses. I already had the chalkboard paint at home so the project only cost me 8 bucks. If you need to purchase paint, I spent around $10 for a quart at Home Depot.
Here's what to look for at the store for paint. I had to find an employee to help me locate it because I had no idea what it looked like.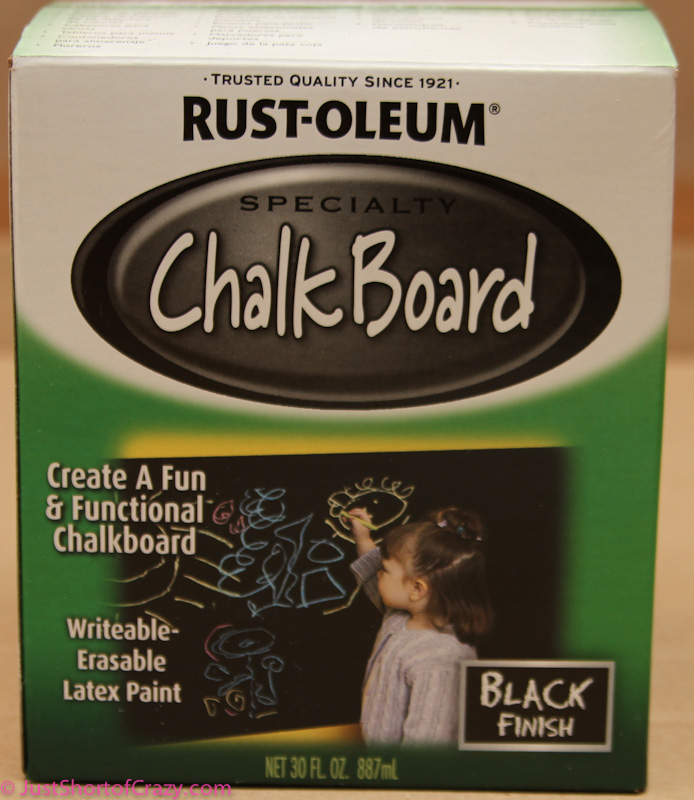 Look at all the cool places you can use this paint! This paint goes a long ways so I can easily see us chalkboarding more items in our home.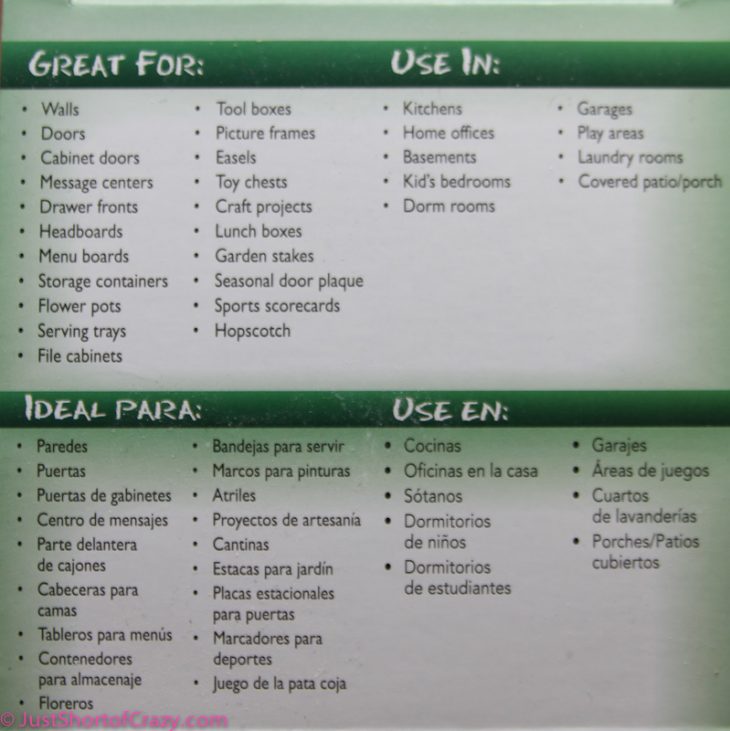 Basically, here is what I done. I laid out a piece of heavy cardboard on my kitchen table (very important). Then I found a container to pour the paint in. If you have smaller glasses you may be able to dip the stems right into the can. That was my plan. However, my glasses were just a touch to big..dang it. Gently dip the bottom of your glass into the paint.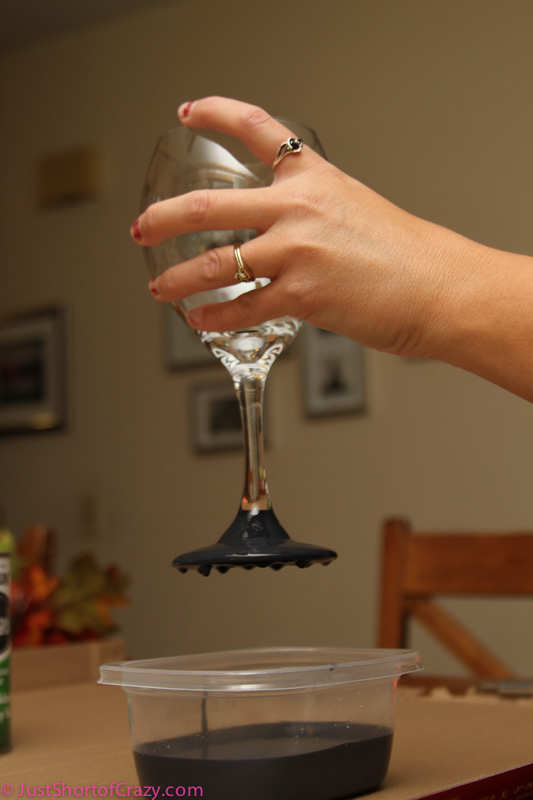 The paint will be thick on the glass. I wiped the bottom across the lip of my paint container to try to remove the excess.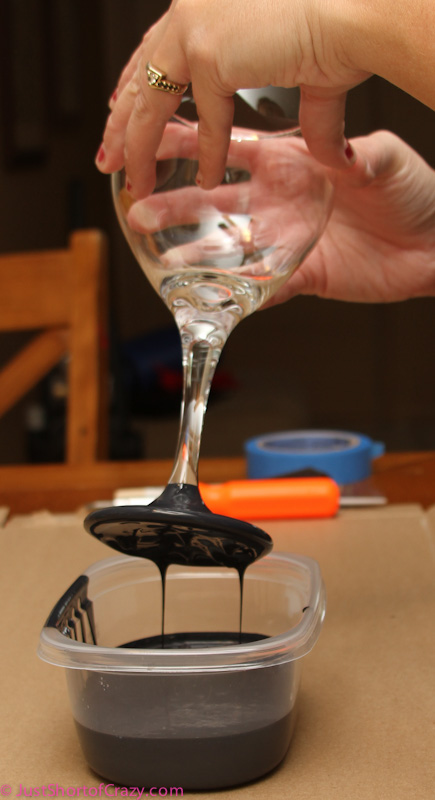 Figuring out how to let these dry was the challenge. After a couple trial and errors I found a solution. First attempt: I let enough excess paint drip off my glass, I thought, and then held it up for what seemed like forever. Then ,I turned it over to let it dry upside down.
FAIL!
The paint dripped down the stem of the glass and I quickly had to work to remove that paint. Emma thought putting paint tape around the glass stems would help. Life is all about trial and error and I figured this would be a good lesson for her. She put painters tape around the remaining glasses. We dipped a couple and set them on their sides on the container to let them "dry" a bit. We moved them to the cardboard and set them upside down.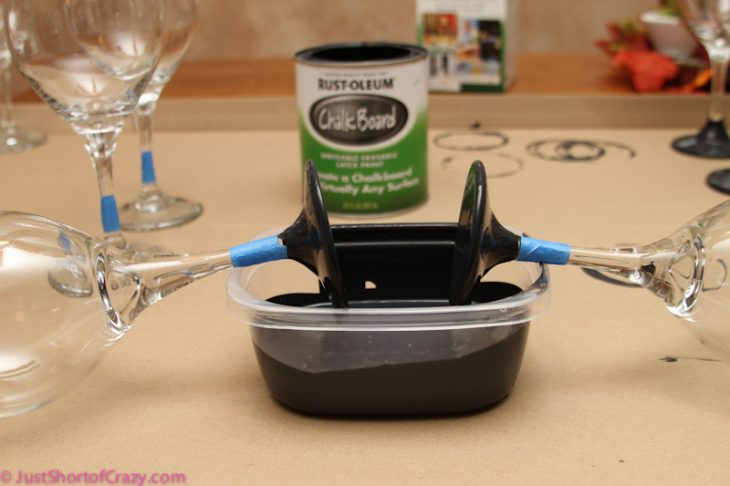 Once again, the paint dripped down them stem


So my solution was to take some parchment paper and place on the cardboard. Then I just set the glass upright on the parchment. After about 20 minutes I moved the glass to another area so that it didn't dry with the excess paint attached to it. It worked like a charm and I ended up with 8 lovely wine glasses for my Bridesmaids Movie party.