My Michelob bird feeder has been a big hit so I thought I would share the latest addition to our yard. We have a fair share of robins, blue jays and starlings in the yard. Alan is pretty sure he spotted a blue martin the other day. I'm hoping the more feeders will mean a bigger variety of birds. As always, I like upcycling items and repurposing them for other uses. The coffee cup bird feeder will cost less than $5 to make if you have the proper tools on hand.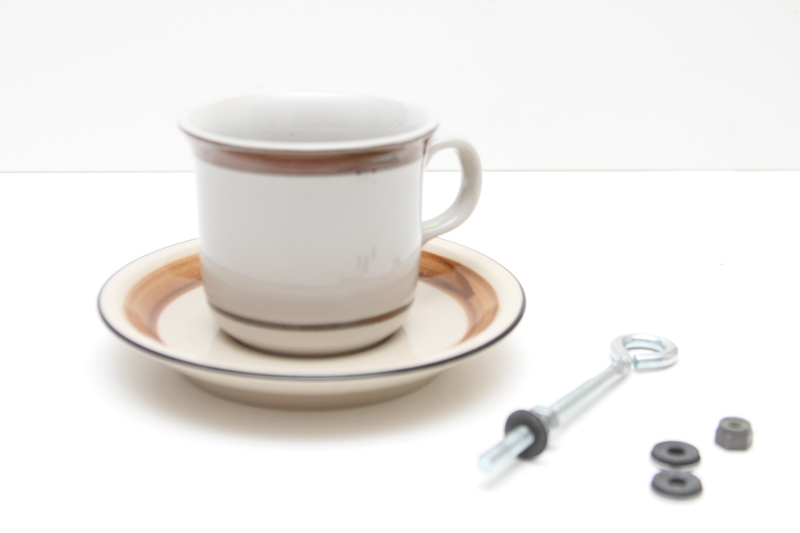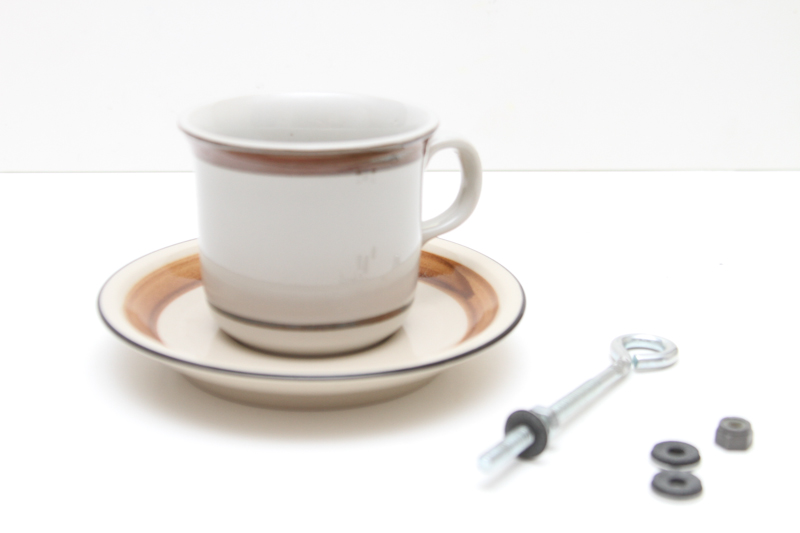 I left the drilling part to Alan. He assures me it is quite easy. Simply use a 1/4″ glass & tile bit on a drill or drill press (he used a drill press) and drill a hole in the bottom center of the cup and the center of the plate.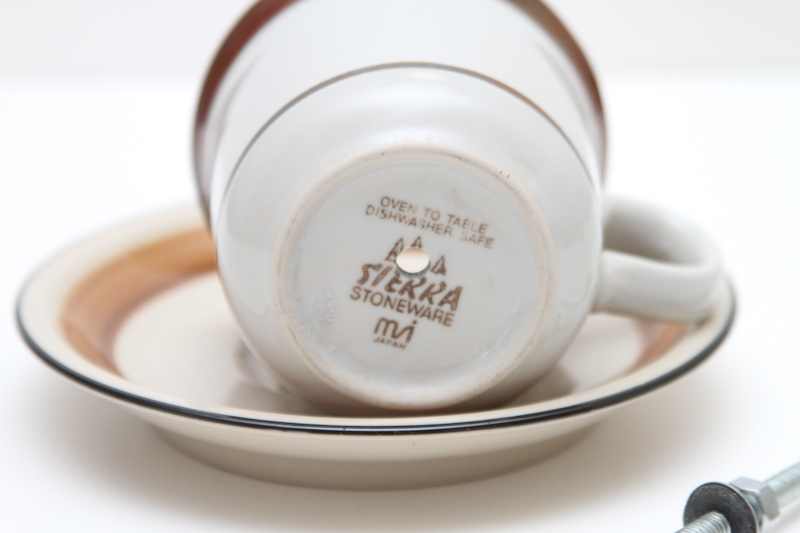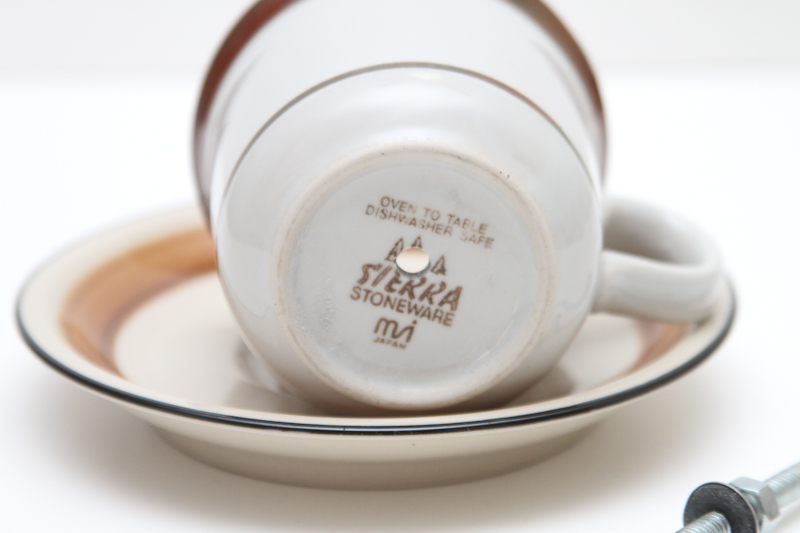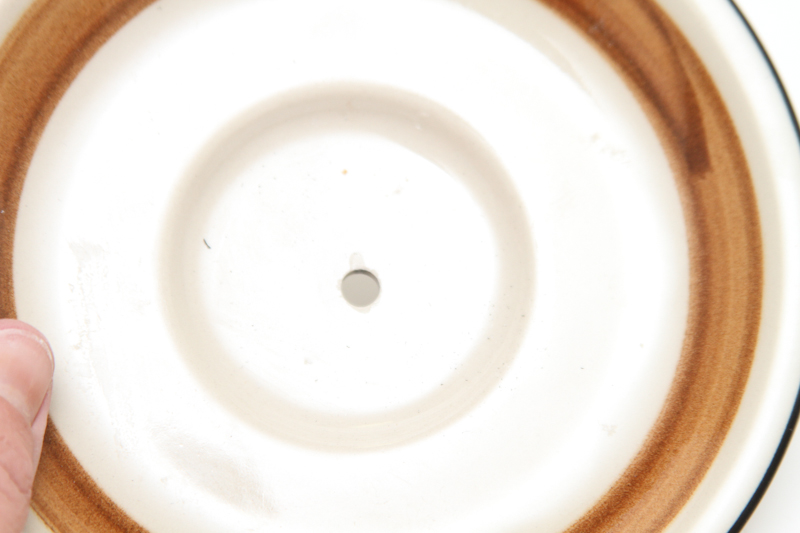 In addition to the glass & tile bit, you'll need one 1/4-20 eye bolt, three 1/4″ metal washer with rubber backing, and one 1/4-20 lock nut.
Note: The entire previous sentence is completely Greek to me. Alan rattled it off. I gave him a blank stare and asked him to repeat it sloooowwwwllly. You would think after 20+ years of marriage to a handy guy that I would know this stuff. Nope, not even close.
I did, however, take care of assembling the coffee cup bird feeder. Thread a 1/4′ metal washer onto the eye bolt then thread the eyebolt from the top of the cup through the hole. Add another washer and thread the eye bolt through the hole in the plate. Finally, secure the final washer and the lock nut to the bottom of the saucer. Finger tighten to make ensure the cup and saucer is secured.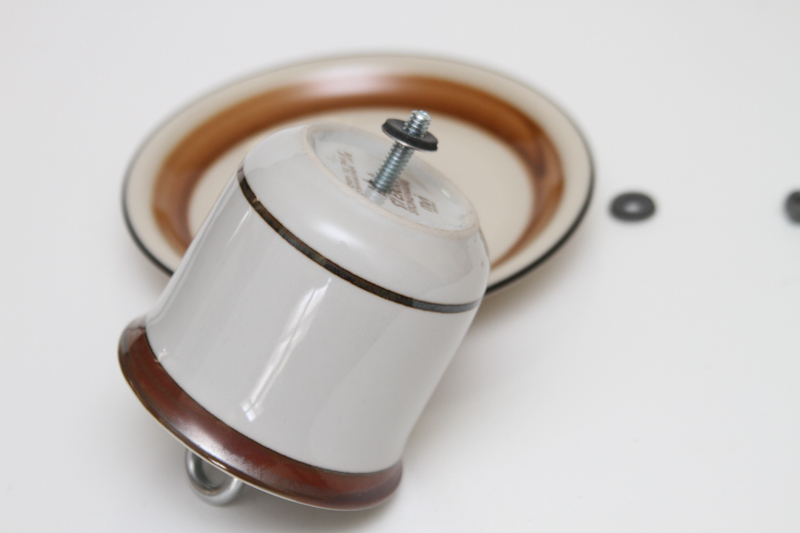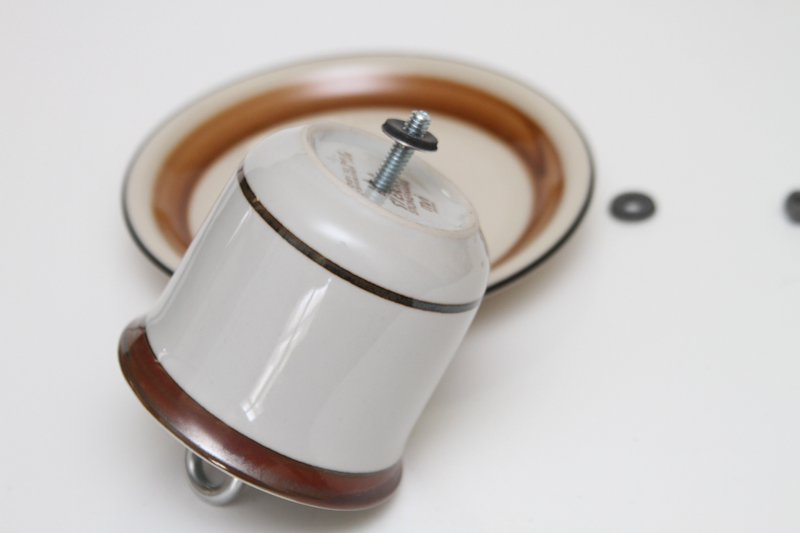 Hang on a shepherds hook or similar and fill with bird seed.If you'd like you can fill the cup with seed and the saucer with water. It's hot and humid here so I'm sure our feathered friends are enjoying a refreshing treat at the bird feeder.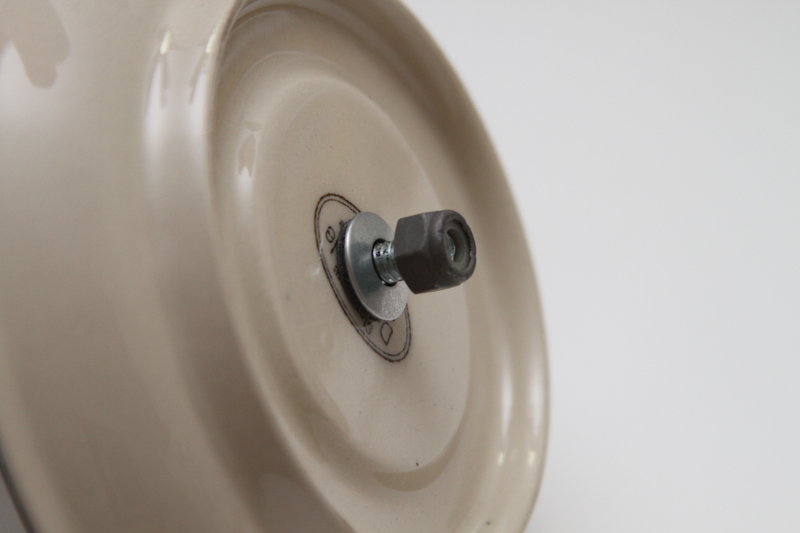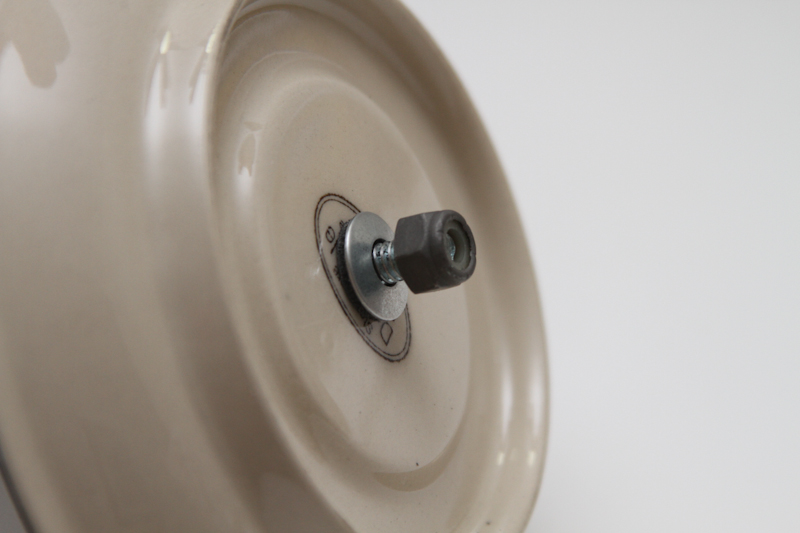 ***PIN COFFEE CUP BIRD FEEDER TUTORIAL TO PINTEREST***