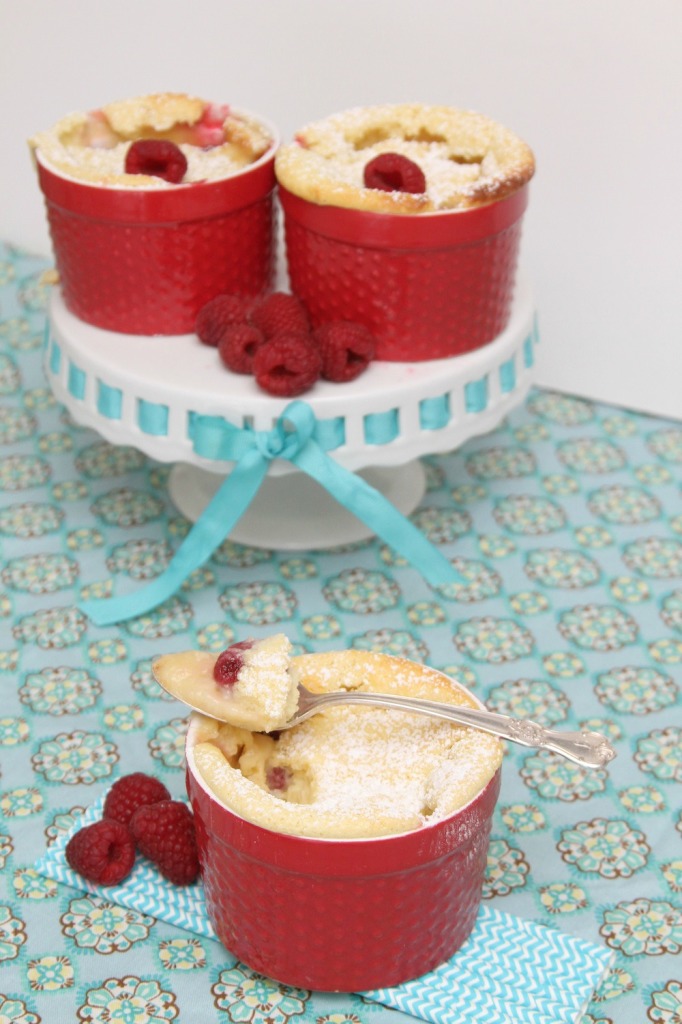 Sunday brunch is one of my favorite meals to host. There are so many ways you can go with brunch from savory to sweet to a combination of both. Egg bakes, Belgian waffles , bacon & cheese rings, homemade breads, quiche, spinach salad, and coffee cake have all been served at one time or another. Now that Spring is in the air I'm adding Lemon Raspberry Sponge Pudding to the brunch line up.
This sweet yet tart dessert is the perfect way to end brunch. It can be made in a large pan or in individual ramekin dishes for your guests to enjoy. Fresh lemons and raspberries compliment each other well. Add a few ingredients (most all of which you probably have in your home right now) and you can make this sponge pudding in no time at all.
Mix all the ingredients in one bowl and as it bakes the ingredients separate to create a sponge top over the creamy pudding. I love how this recipe bakes up  because one bowl recipes are always my favorite. Less mess means more time visiting and less time cleaning.
Click over to KraftRecipes.com where I'm sharing this Lemon Raspberry Sponge Pudding recipe!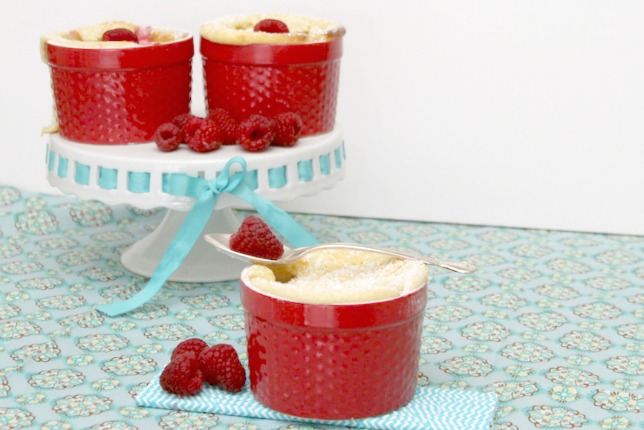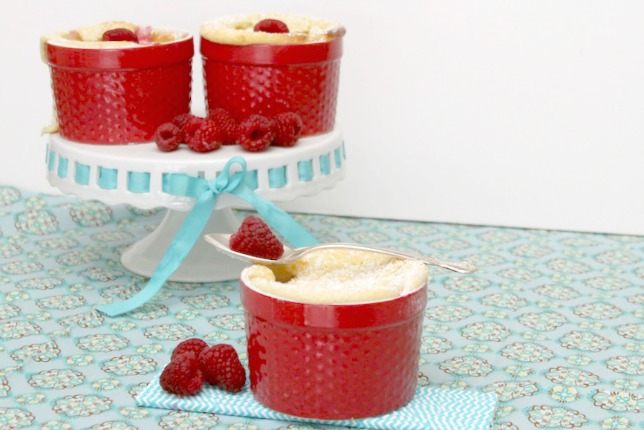 Sponge Pudding Tips:
1. If you bake in ramekin dishes be sure to fill only 3/4 full. The pudding will rise during baking and can over flow the ramekin if too full.
2. If you can't find fresh raspberries you can use frozen.
3. These taste best when served warm, immediately after baking.