Tis the season for holiday cocktails and mocktails. I've tried the individual packets of Lipton Tea and Honey

before and liked those so I knew it would make a tasty mocktail. I decided to purchase the pitcher packets so I could just make a large batch of tea to have available for mocktails, cocktails or to just drink straight.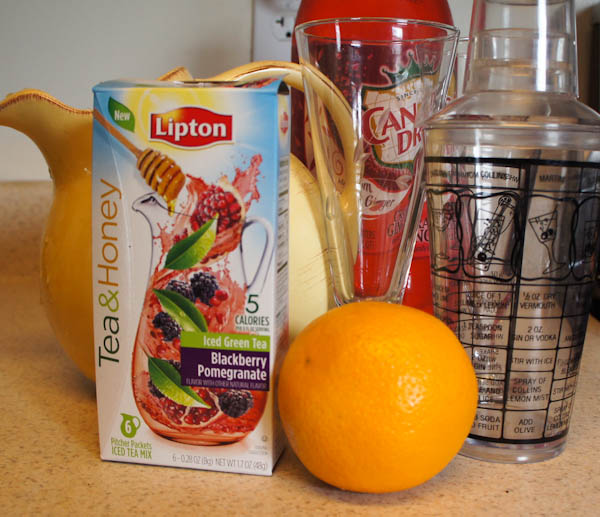 I gather all my ingredients to shake up my mocktail. First thing, I mix up a pitcher of Blackberry Pomegranate Lipton Tea & Honey. Just empty a tea packet in a pitcher and add cold water. Stir until it's well mixed.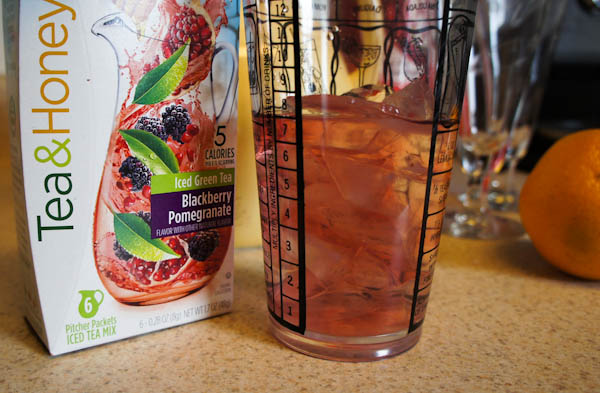 Next, add ice, tea, and a squeeze of fresh orange (a couple tablespoons) to a cocktail shaker and shake well to really make the tea and orange juice icy cold.
Strain tea combo into your mocktail glass.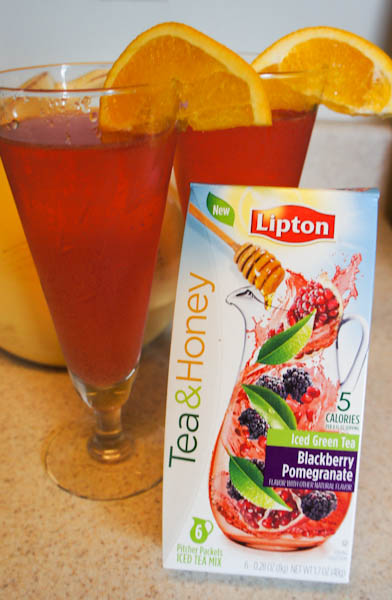 Pour Cranberry Ginger Ale to fill glass (approximately 3/4 tea combo & 1/4 ginger all combo)
I like to garnish the glass with an orange slice to make it look more festive. These drinks are such a pretty red color which makes them perfect for the holidays. If you'd like to adult up your drink a bit you can switch out the ginger ale with sparkling wine.
disclaimer: this post includes affiliate links. these links help keep BB in kibble. thanks for your support.