The
Bourbon

Women Association
expanded to Michigan and held a kick-off event at Charlie's Still in Milford. I joined 90+ other women to celebrate bourbon and it was awesome!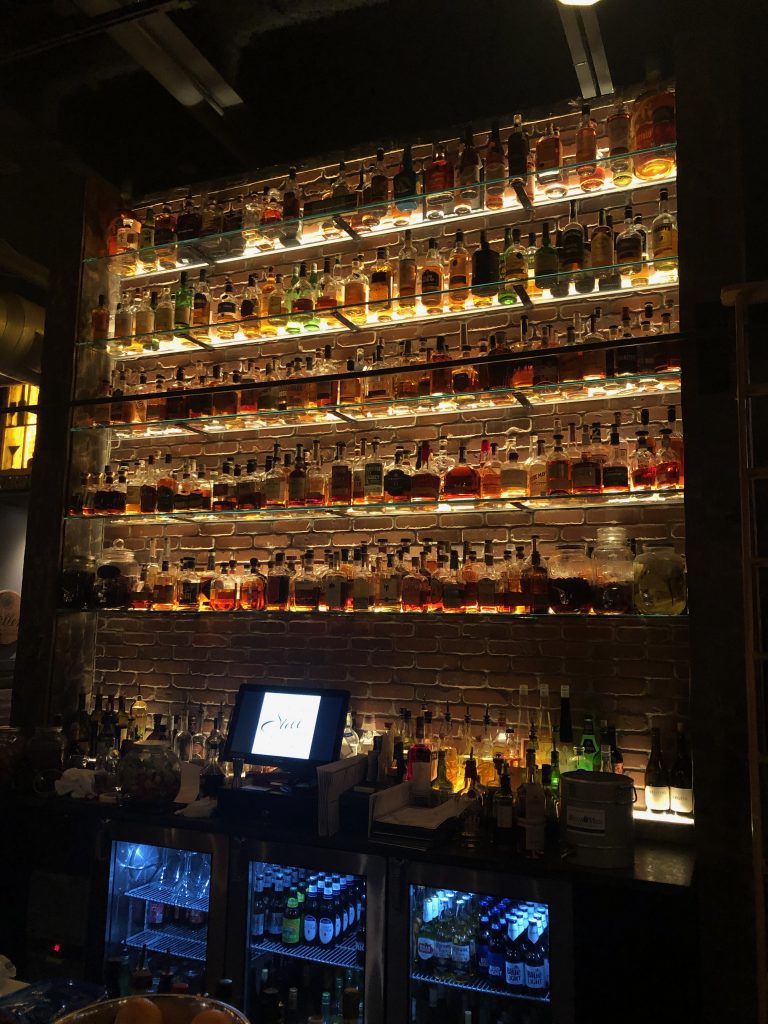 As you might know, I'm an avid whiskey/bourbon drinker. I've been enjoying smooth bourbon flavors since long before it was "cool." So finding a group of like-minded women is a nice addition to my world.
The Bourbon Women Association is the nation's first female-focused org that is now nine branches strong and growing and I'm thrilled that it's finally here in Michigan!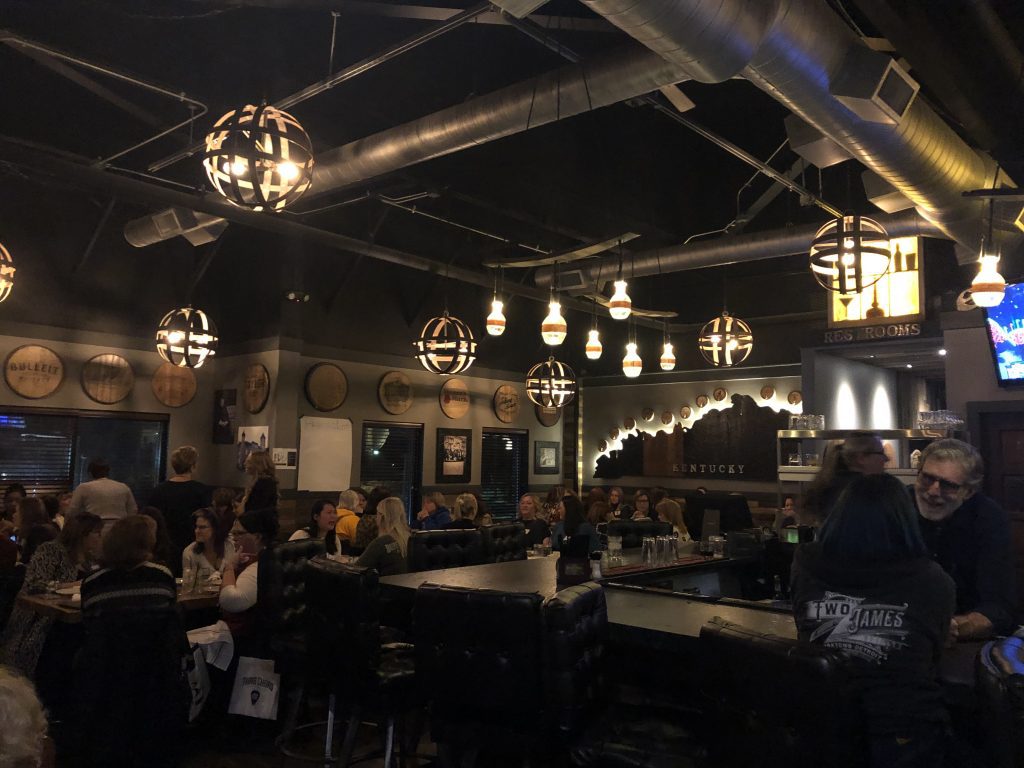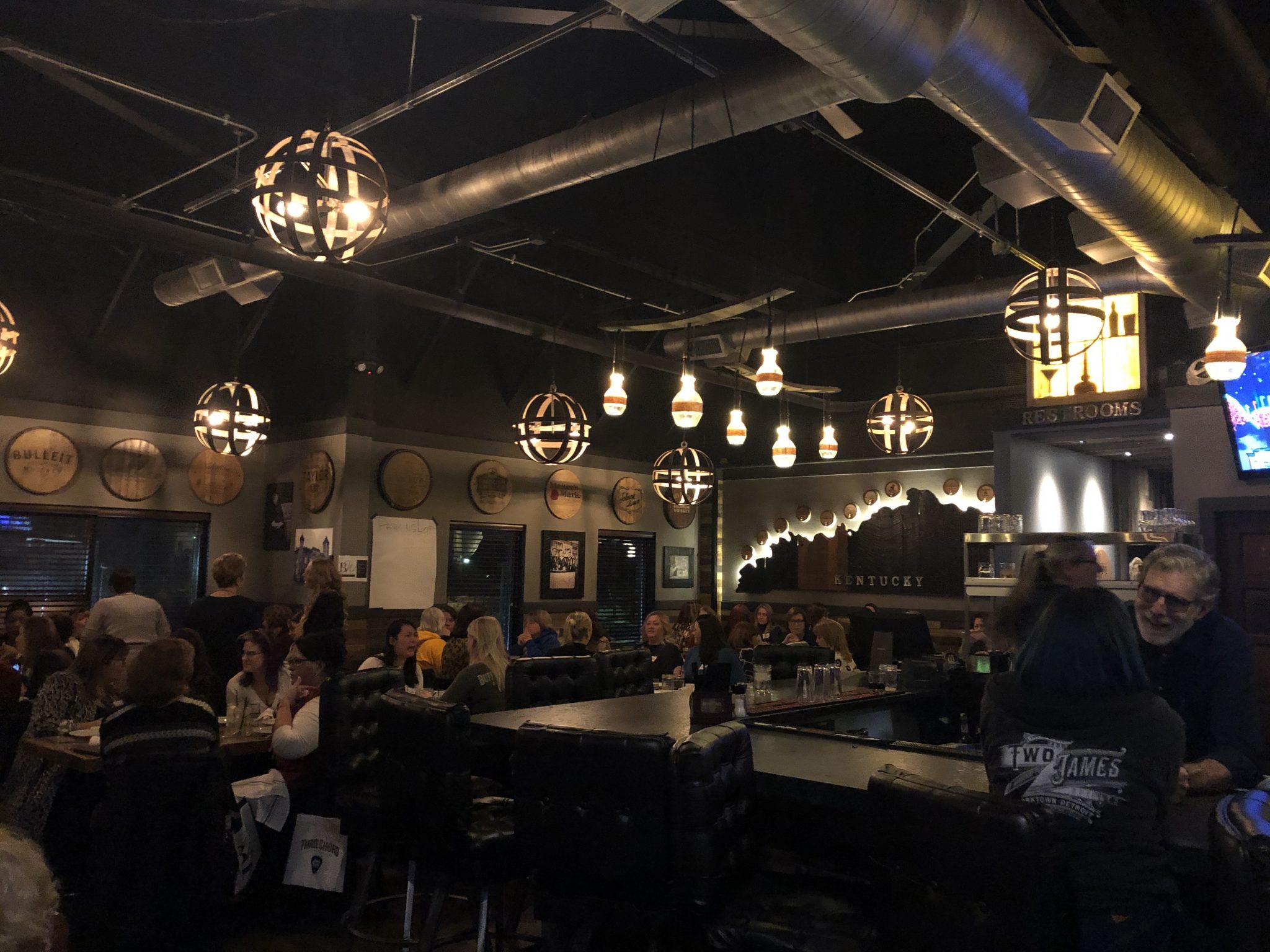 Why the Bourbon Women Association is a Perfect Fit For Michigan
From auto workers who developed a love affair with a "shot and a beer" in the early 1900s to craft cocktails being developed as early as 1916 to illegal alcohol flowing freely across the Canadian border during Prohibition providing 75% of the nation's alcohol, whiskey is a part of Michigan's history.

This free flow of alcohol also encouraged the creation of a reported 25,000 blind pigs (aka speakeasies).

In 2020, you can still get a shot and a beer, but the whiskey will likely be one of the finest that Kentucky, Tennessee or Michigan have to offer.

The beer could come from one of the 357 craft breweries. The Blind Pigs have been replaced with some of the finest restaurants and bars you'll ever find.

Michigan is still supplying the nation with amazing bourbons, whiskeys and ryes produced by our 53 distilleries.

About the Kickoff Event
We enjoyed a cocktail, tastings from Beam Suntory, Maker's Mark, and Traverse City Whiskey Co, dinner and each took home a goody bag.
We listened to some phenomenal women in bourbon talk about the nuances of drinking, tasting and enjoying bourbon. Most importantly I got to meet other bourbon drinking badasses and it was awesome.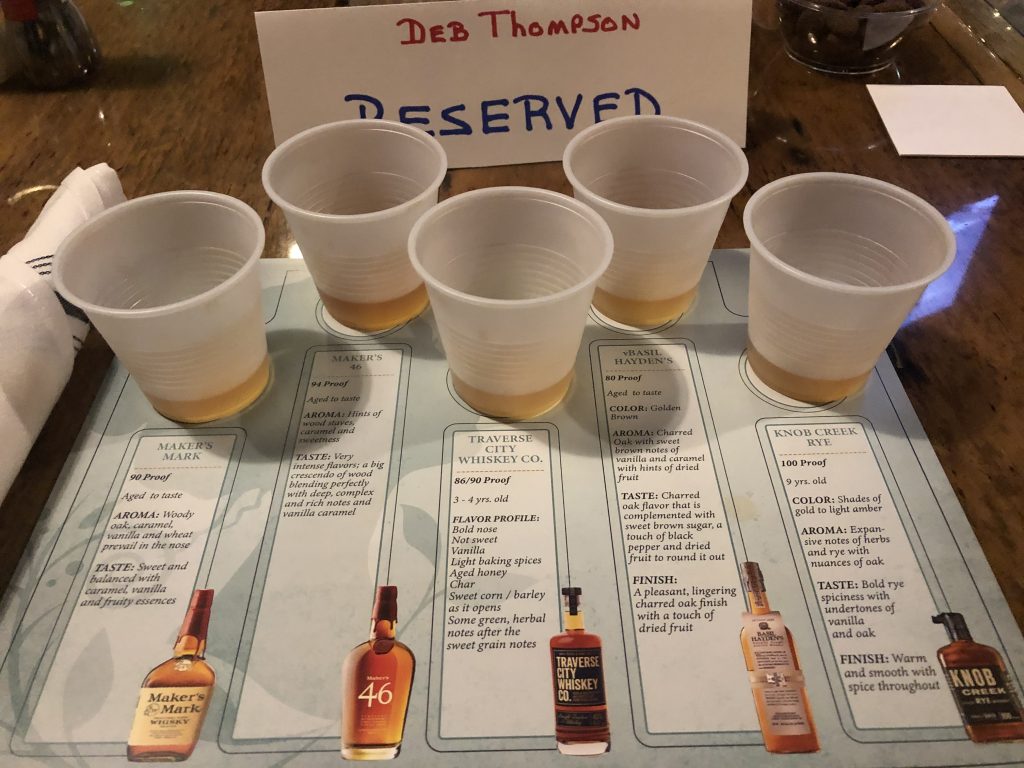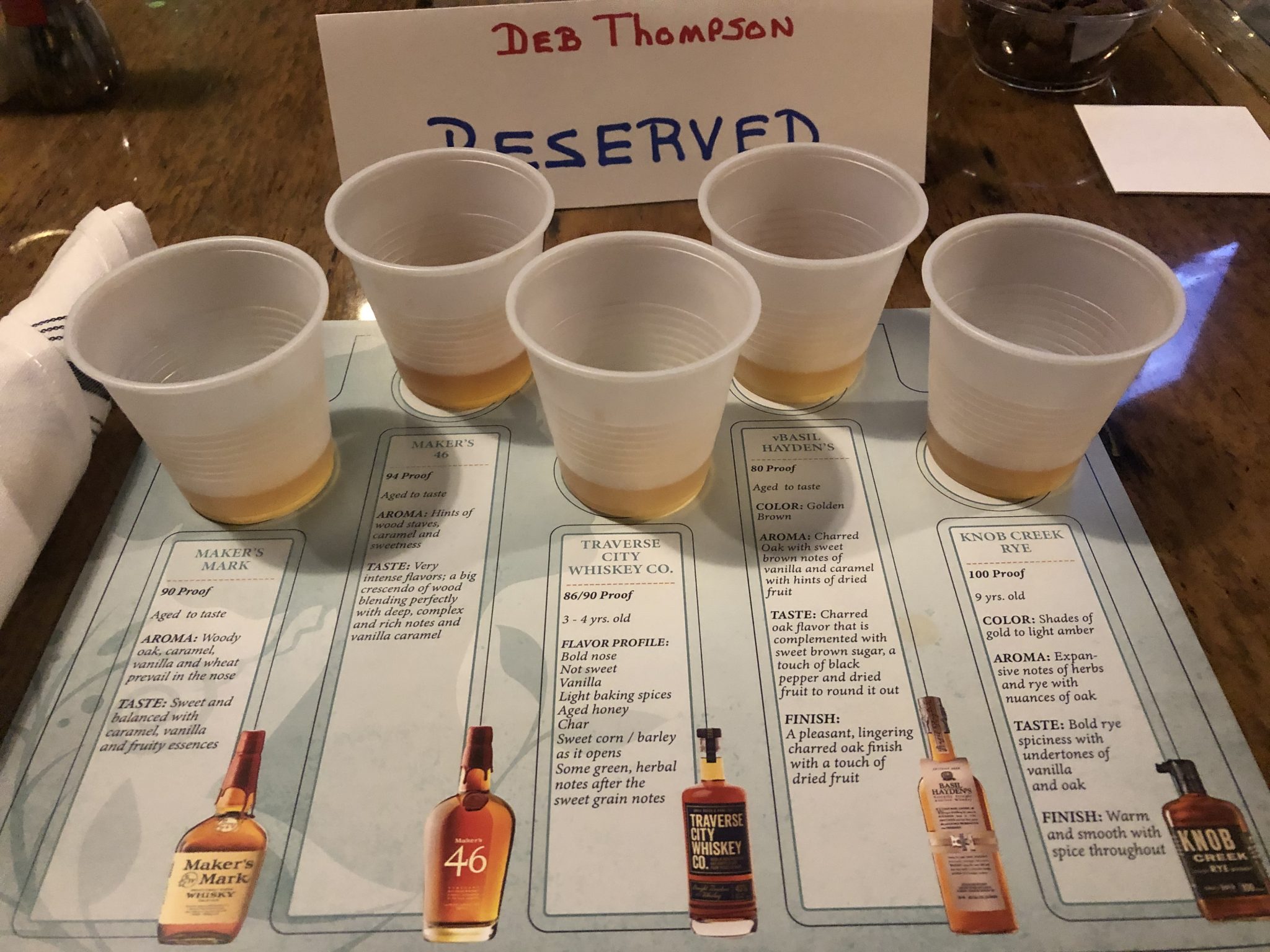 Bourbon Tastings
Makers Mark
90 proof, aged to taste.
Aroma-Woody oak, caramel, vanilla, and wheat.
Taste-Sweet and balanced with caramel, vanilla, and fruity essences
Maker's 46
94 proof, aged to taste
Aroma – Hints of wood staves, caramel, and sweetness
Taste – Very intense flavors; a big crescendo of wood blending perfectly with deep, complex and rich notes and vanilla caramel.
Traverse City Whiskey Co
86/90 proof, 3-4 years old
Taste – Not sweet, vanilla, light baking spices, aged honey, char
Basil Hayden
80 Proof, Aged to Taste
Aroma – Charred oak with sweet brown notes of vanilla and caramel with hints of dried fruit
Taste – Charred oak flavor this is complemented with sweet brown sugar, a touch of black pepper and dried fruit
Knob Creek Rye
100 proof, 9 years old
Aroma – expansive notes of herbs and rye with nuances of oak
Taste – Bold rye spiciness with undertones of vanilla and oak
Surprisingly, I loved the Knob Creek Rye the most with Makers Mark always being a favorite.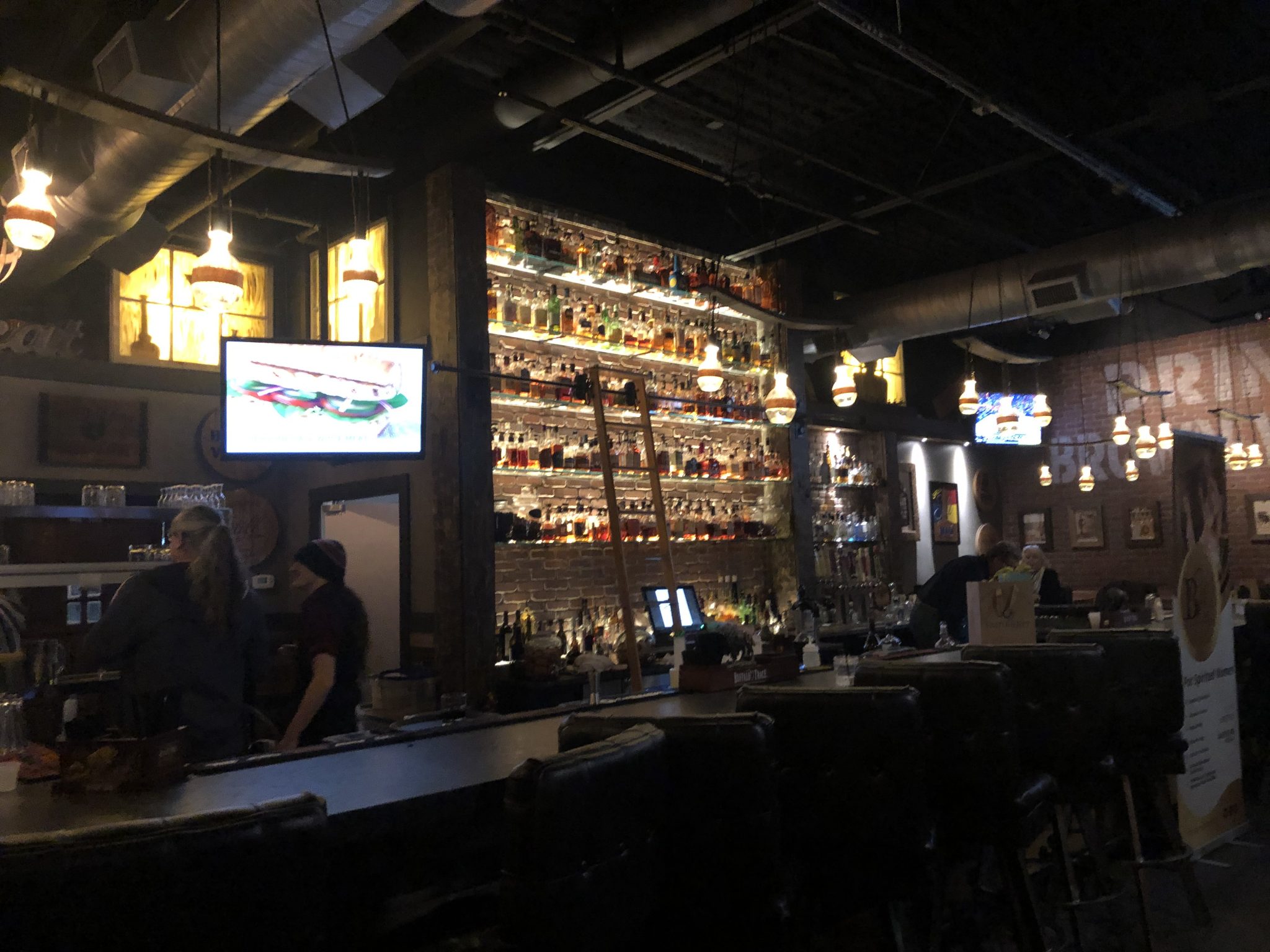 Join the Bourbon Women Michigan Association
Membership is only $50/year and includes special discounts to select Bourbon Women events; Discount to our SIPosium Conference; Special offers & Members-Only event invitations; Special networking & programming opportunities throughout the year.